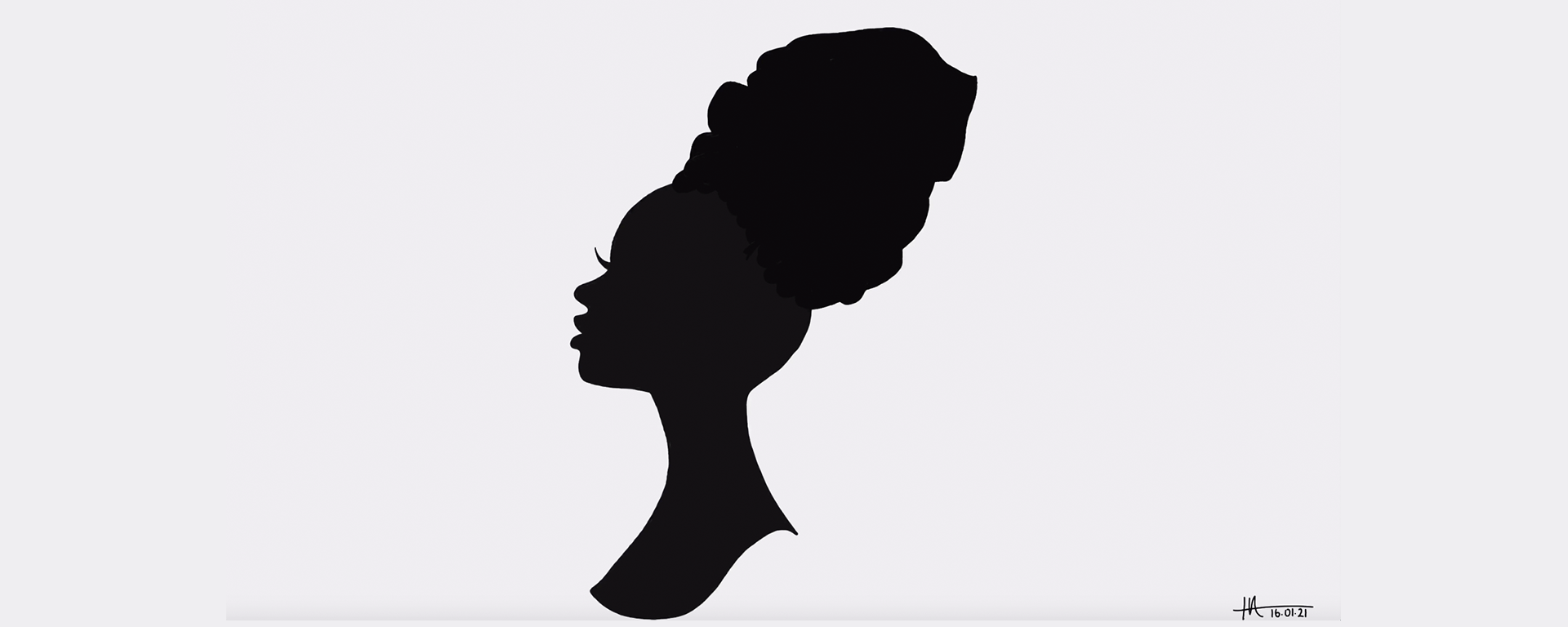 Black History Month Creative Arts Gallery
This gallery uncovers the activism, artistry, and unparalleled accomplishments of UCalgary's unique student community. Please join us in celebrating and experiencing what it means to be Black in the 21st century.
The African-Caribbean Student Association (ACSA)
African-Caribbean Student Association Melanight 2020 Gala Recap
This video recaps the African-Caribbean Student Association (ACSA)'s annual celebration of African and Caribbean culture. Since its founding, ACSA has gained over 350 members, establishing itself as one of the most influential clubs on campus. Their success in uniting students of all colours has fostered a unique community among marginalized and underrepresented BIPOC students.
The Value of Race-Based Data by Sinit Abraha
Spoken during a BLM Vigil this summer, this piece addresses the need to collect race-based data. This information could transform how the world combats anti-black racism.
Asphalt by Cindy Ansah
From blackface minstrelsy to modern monolithic caricatures of Blackness, we continue to see representations of Black bodies as dismembered, disposable commodities. Such tendencies of erasure demonstrate the need of Black bodies to conceal, reveal, disguise, and display themselves according to social contexts that engender marginality. Regarding Black bodies in their individuality and collectivity, Asphalt engages in a movement inquiry that explores what it means to see and be seen as a Black body.
Winning a Student Union election at the University of Calgary by Ebenezer Belayneh
The incredible story of how Semhar Abraha became the first black woman to hold the Vice President Academic position at the SU.
The Faces of Our Frontline by Shyla Bharadia
He is in his last year of General Psychiatry training and has started his first year of Child and Adolescent Psychiatry Subspecialty training. He is the co-founder of the Cumming School of Medicine Black Medical Student Association and continues to serve as a senior advisor to the group. He graduated from Delaware State University with a BSc Honors in Biology Pre-Med, before becoming a New York City Teaching Fellow. He taught High School Science and English before pursuing his ultimate goal of practicing Medicine. He continues to have a passion for Medical Education and is interested in developing Anti-racist curriculum for Undergraduate Medical Students and Residents.
Black Balloons by KTheChosen
Initially an entry for the #blackballoonschallenge​ by Flying Lotus, this song and music video soon became an opportunity for me to reflect and speak on the Black Lives Movement and share footage from protests in Calgary.
KTheChosen is Thabo Chinake.
The Great Fall Poem by Nyabuoy Gatbel
The current state of regression for Black people globally wasn't their starting point in human history; they got into their current positions through systemic and structural violence.
Beauty Standards by Samantha Jones
The poems in Beauty Standards explore what it means to "fit in" from one mixed-race perspective. "90s brows," "Everyday things (not made for me)," and "Ballet Bun" were first published in Room, MixedMag, and The Anti-Languorous Project respectively.
Leaves and Vines by Diana Ohiozebau
Leaves and Vines speaks to the culture and beauty of women's ceremonial tattoos worn in many parts of Africa. It draws on the concepts of African motifs, and their symbolic representations.
The realm of Mporros by Jasneet Pritam
This mixed media piece pays tribute to the vibrant traditional attires of the Samburu Tribe in Kenya- a glimpse of their spirited culture- drawing specific attention to a traditional ornamental necklace known as Mporros.
Detras de la linea by Leslie Salgado Arzuaga
Detras de la linea is a documentary photographic series that I have been working on for a long time.  It is a retrospective journey through the physical and spiritual spaces of my childhood as a black\mixed-raced Cuban girl.
Black is Beautiful by Hannah Abayneh
This is a letter to every black girl. By learning to embrace our blackness, we can learn to love the curls and waves in our hair. I want this poetry to help anyone that hears it, that their hair is beautiful, just the way it is.
Prophet by BASK
The spoken word reflects my journey with religion and understanding my spirituality.
BASK is a spoken word and music duo with poet-musician Bethel Afework and multi-instrumentalist Siddharth Kataria.
Student Feedback on Improving Anti-Racism on Campus by Ebenezer Belayneh
This was a study I facilitated with the African and Caribbean Student Association. The presentation uncovers how the University can become more actively anti-racist!
The Faces of Our Frontline by Shyla Bharadia
"I am a proud critical care nurse serving in my little ways."
Potpourri by Bonyeme Nella
Potpourri is a collage of verses from celebrated poems. It reflects the omnipresence and consistency of black experience, across time and space. The poem's intertextuality also draws parallels between feelings of frustration, to further empathy.
Mother Earth by Athena Cochinamogulos
Black Bodies Fall
Humanity Dissolves
Yet The Black Woman
Maintains Fierce Resolve
"Her Superpower" by Nadia Idris
The Black woman manages to transform her oppression into strength. You put her in chains and she makes jewelry. She wears the world's hatred with so much pride that her enemies become envious. That is her superpower.
"Who We Are" by Ivanna Ihekwoaba
"Who We Are" is a film I made as part of Reel Youth's Black Brilliance Program. Using poetry, I tell my version of what Black Brilliance means to me. It was a space for Black artists to empower themselves and tell their own stories. This is my story.
Ogene Babes. Choregraphy by Candy Nwigwe
OBIAGU by the Ogene Babes
Choreography by Candy Nwigwe. Ogene Babes is a University of Calgary founded dance group. Our dance style originates from the Nigerian tribe Igbo. It is a form of expression, storytelling and celebration of Nigerian culture.
Metallic Yellow Ferraris by Temi Phillips
"Metallic Yellow Ferraris" is a story about the cycle of domestic violence and the courage to take that first step towards survival, healing and restoration.
The Faces of Our Frontline by Tarannum Rahnuma
ICU nurse who practices in the GTA, Ontario.​ "I like to keep busy so I work at the Poison Centre, ICU, and teach part time a local college for PSW and RPN students. I have a wanderlust and love to travel - have lived and worked as a nurse in the Middle East and have friends and colleagues that nurse and work around the world. I love to travel and my favourite places are usually under the sea SCUBA but I do have some spots on land that have been fantastic to see."
One-Way Mirror by Lillian Supo-Adekola
A piece that personifies a bitterness that black bodies often carry, a bitterness that is almost condemned to speak of aloud. I hope to give readers the freedom, even for a short time, to be angry without guilt.