Get involved
Meet colleagues from other areas in our diverse faculty and enrich your Faculty of Arts experience.
Participate in annual events
March in the Pride Parade
Attend the fall New Faculty Welcome and help greet your new academic colleagues
Celebrate another successful year at our annual Holiday Party
Attend the annual Arts Awards presentation
Get your western spirit on at the annual Stampede Luncheon
Watch for email invitations to these events and more!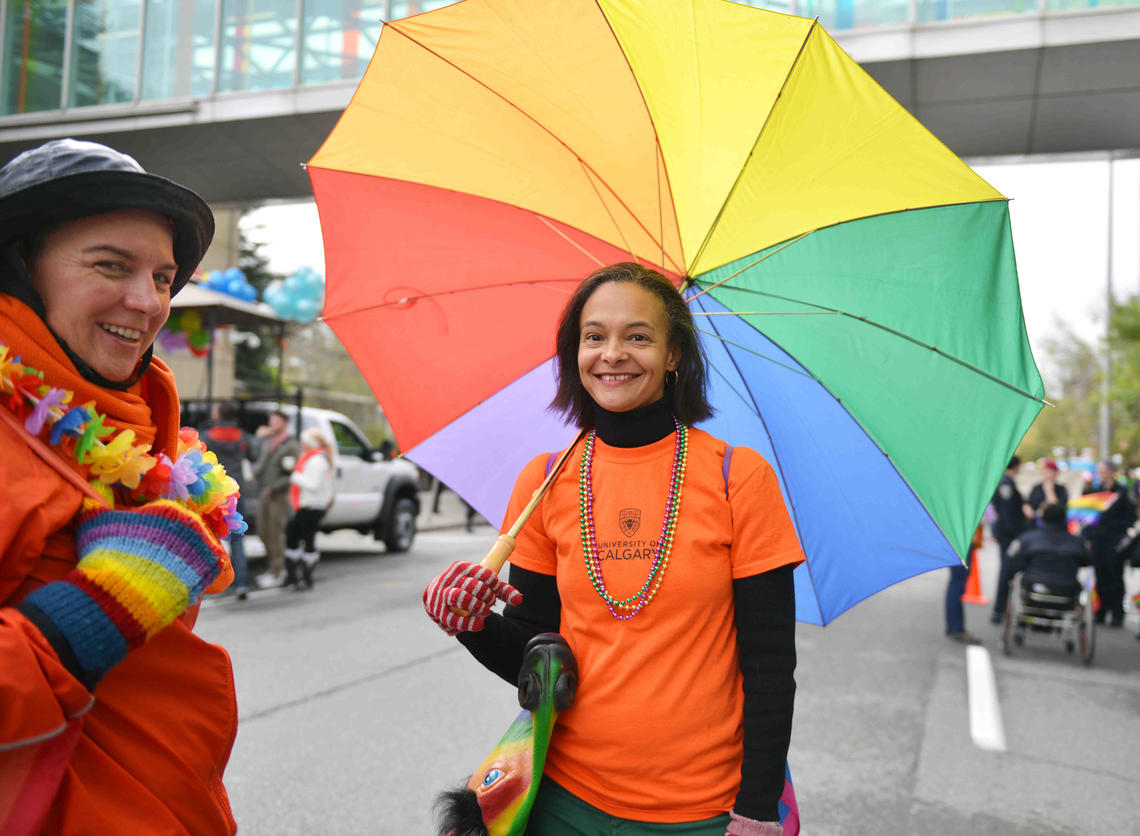 The weekly Arts Engage newsletter is your place to catch up on all the weekly news and events in our diverse faculty. Watch for the email from artsengage@ucalgary.ca. You can also send a note to add your event or item.
Upcoming events for Faculty and Staff
Get engaged with Arts in Motion
Puzzles are great for improving memory and moods, lowering stress levels, and building collaboration in teams. Arts in Motion Wellness Committee is proud to announce that faculty and staff now have access to a puzzle library! Please visit Brigitte Clarke in SS 1152 to sign out a puzzle for your workspace or to donate a puzzle to the library. Email questions (or photos of completed puzzles!) to arts.aim@ucalgary.ca