Past Award Recipients
Faculty of Arts Celebrated Alumni Award
2021 nominations close March 5, 2021
Annual event to be held on Zoom later in the spring semester. Stay tuned for the date!
With over 55,000 alumni from the Faculty of Arts, we have many alumni to be proud of. The Celebrated Alumni Award has been created to provide the Faculty of Arts an opportunity to recognize alumni who are making a difference in both their industries and in their communities.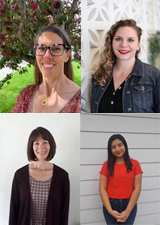 E. Catherine Barclay Advisory Group
Consisting of four Faculty of Arts alumnae (clockwise from top left) — Andrea Jung BA20 (FREN) '94, MBA '00, Audrey Taylor-Bereznicki, BA (FREN)'12 (ANTH)'12, MBA (MGMT)'18, Silvia Rossi, BA20 (FREN, PHIL) '93, and Paola Velasquez, BA (FREN)'17, BED (WSFR)'19 — this group works selflessly to promote the E. Catherine Barclay Scholarship, which gives students the opportunity to study their chosen field using their knowledge of French while studying in France. All four women are former recipients of the award and they worked tirelessly to promote the French program on campus. They are wonderful ambassadors of the study abroad program and they are passionate about bringing awareness to the E. Catherine Barclay Scholarship building relationships with key stakeholders across campus.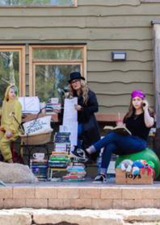 Joan Chand'oiseau
Chand'oiseau (BA'04) graduated from UCalgary with a major in English and minor in Women's Studies. She began her career in the non-profit sector on behalf of marginalized populations in the Calgary community. As program and education coordinator for SeniorConnect, in partnership with the Calgary Seniors Resource Society and The Distress Centre, she led the program to great success, educating the community on the signs and symptoms of seniors experiencing challenges. She also helped put services in place so they could continue to live independently. Her career trajectory shifted when she realized her three young children with special needs required extra care. Chand'oiseau became a positive health advocate in the community for children with ADHD and neurodiversity.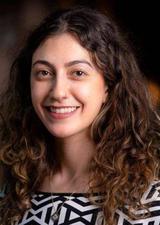 Farah Kammourieh
Since graduating at the top of her class in 2015 with a BA in International Relations and minors in economics and political science Kammourieh has applied her degrees with deep compassion and regard, working with peoples in developing nations through Global Affairs Canada. Through her work in Ghana she has developed small business internship programs, recruiting young men and women into local manufacturing and service companies. Prior to this she was a valued volunteer with Immigrations Services Canada where she worked with Syrian refugees. She is precisely the type of alumni that the Faculty of Arts is proud to recognize as our own.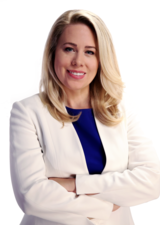 Mercedes Stephenson
Having earned her master degree from the Centre for Military, Security and Strategic Studies – as well as studying political journalism at Georgetown University in Washington, D.C. and interning at the Pentagon – Stephenson has distinguished herself in the world of broadcast journalism. She is currently Global News's Ottawa Bureau Chief and host of the network's flagship national political affairs program, The West Block. She's reported from Afghanistan, Niger, France and Washington, among other countries and she was invited to travel with Prime Minister Justin Trudeau on his inaugural visit to the White House. One can't help but feel that these huge achievements are only the start of what promises to be a truly remarkable career.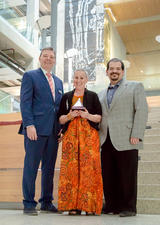 Valerie Pruegger BA'89 (Psychology), MSc'91 (Psychology)
Pruegger earned her honours BA and an MSc in psychology before ultimately going on to do her PhD in industrial/organizational psychology and cross cultural psychology at Queen's University. She eventually returned to UCalgary as an assistant professor in psychology. Throughout her career Pruegger has worked tirelessly to promote diversity, equity and inclusion in our community. Among her positions, she has served as executive director of the Calgary Multicultural Centre, diversity education consultant for the Calgary Police, and as a research social planner for the City of Calgary. She is currently the director of the University of Calgary's Office of Diversity, Equity and Protected Disclosure.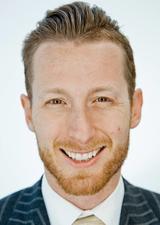 Michael Burak BA'12 (Linguistics & Languages) BA'12 (Spanish)
Burak graduated from the Faculty of Arts in 2012 with two BA's in Linguistics and Languages and Spanish, respectively. During his time on campus he founded the University of Calgary Translation Association which became the inspiration for the successful business he runs today. Burak is founder and CEO of Languages in Motion Ltd, a company dedicated to providing certified translators and interpreters for individuals, small-medium size businesses and large corporations, with the ability to provide service in 65 languages.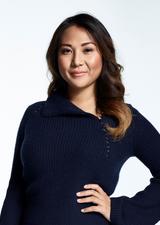 Lourdes Juan BGs'05, Medes'10
Juan is the founder of Hive Developments, an urban planning firm, and Soma Hammam & Spa which focuses on traditional treatments. Juan is also the founder of Leftovers Foundation, an organization which rescues food from being thrown in the garbage and ensures it gets to service agencies in need. The Leftovers Foundation benefits local agencies such as the Calgary Drop-In Centre, Calgary Interfaith Food Bank, Alpha House, Making Changes Association and Inn from the Cold.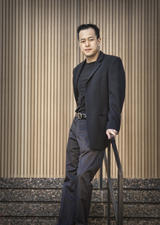 Vincent Ho BMus'98
Ho is the Artistic Director of Calgary's Land's End Chamber Music Ensemble. Most recently he was appointed as the New Music Advisor for the Calgary Philharmonic Orchestra. He is a composer of orchestral, chamber, vocal, and theatre music. His works have been described as "brilliant and compelling" by The New York Times. His many awards have included Harvard University's Fromm Music Commission, The Canada Council for the Arts Robert Fleming Prize, and the ASCAP's Morton Gould Young Composer Award.