Past Award Recipients
Faculty of Arts Celebrated Alumni Award
Nominations open until April 14, 2020!
With over 55,000 alumni from the Faculty of Arts, we have many alumni to be proud of. The Celebrated Alumni Award has been created to provide the Faculty of Arts an opportunity to recognize alumni who are making a difference in both their industries and in their communities. 
Valerie Pruegger BA'89 (Psychology), MSc'91 (Psychology)
Pruegger earned her honours BA and an MSc in psychology before ultimately going on to do her PhD in industrial/organizational psychology and cross cultural psychology at Queen's University. She eventually returned to UCalgary as an assistant professor in psychology. Throughout her career Pruegger has worked tirelessly to promote diversity, equity and inclusion in our community. Among her positions, she has served as executive director of the Calgary Multicultural Centre, diversity education consultant for the Calgary Police, and as a research social planner for the City of Calgary. She is currently the director of the University of Calgary's Office of Diversity, Equity and Protected Disclosure.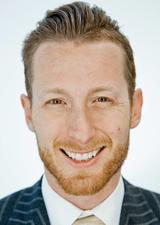 Michael Burak BA'12 (Linguistics & Languages) BA'12 (Spanish)
Burak graduated from the Faculty of Arts in 2012 with two BA's in Linguistics and Languages and Spanish, respectively. During his time on campus he founded the University of Calgary Translation Association which became the inspiration for the successful business he runs today. Burak is founder and CEO of Languages in Motion Ltd, a company dedicated to providing certified translators and interpreters for individuals, small-medium size businesses and large corporations, with the ability to provide service in 65 languages.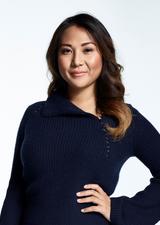 Lourdes Juan BGs'05, Medes'10
Juan is the founder of Hive Developments, an urban planning firm, and Soma Hammam & Spa which focuses on traditional treatments. Juan is also the founder of Leftovers Foundation, an organization which rescues food from being thrown in the garbage and ensures it gets to service agencies in need. The Leftovers Foundation benefits local agencies such as the Calgary Drop-In Centre, Calgary Interfaith Food Bank, Alpha House, Making Changes Association and Inn from the Cold. 
Vincent Ho BMus'98
Ho is the Artistic Director of Calgary's Land's End Chamber Music Ensemble. Most recently he was appointed as the New Music Advisor for the Calgary Philharmonic Orchestra. He is a composer of orchestral, chamber, vocal, and theatre music. His works have been described as "brilliant and compelling" by The New York Times. His many awards have included Harvard University's Fromm Music Commission, The Canada Council for the Arts Robert Fleming Prize, and the ASCAP's Morton Gould Young Composer Award.