Master of Arts in Music
Deepen your skills through intensive study of music history, theory and musicology.
Understanding graduate studies
Get important information about what you need to do before you begin your grad studies.
Ready to apply?
Ready to start your application? Get the information you need to apply today.
Applications are open October to January 15th.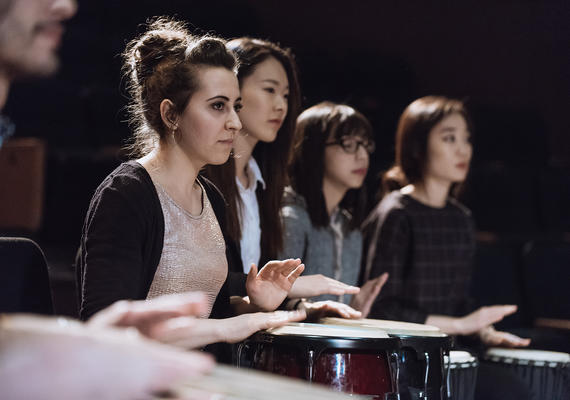 Master of Arts (MA), thesis-based
Thesis-based programs require that you pursue independent and original research culminating in a thesis. You will work under the supervision of a faculty member whose expertise matches your research area.
What is thesis-based study?
Pursue independent research guided by a supervisor who shares your research interests. If you want to advance your knowledge or expand your expertise in a specific field or research area, our thesis-based programs are for you.
What is a supervisor?
A supervisor is a faculty member who oversees your research and the development of your thesis.
What you'll need
The Faculty of Graduate Studies has detailed instructions about the application process.
Do you have everything?
You are responsible for ensuring your application is complete and all documents are received by the deadline. 
Begin your application
First create an eID. You must have one to access the online application.
Once you begin, remember to click 'Save & Continue' often to ensure your application is saved.
Graduate program contacts