2021 NASA Region 9 Conference
The North American Saxophone Alliance Region 9 Conference will be hosted virtually by the University of Calgary, from Thursday, March 18 until Saturday, March 20, 2021.
The University of Calgary is excited to be hosting the 2021 North American Saxophone Alliance Region 9 Conference. We would like to take this opportunity to acknowledge the traditional territories of the people of the Treaty 7 region in Southern Alberta, which includes the Blackfoot Confederacy (comprising the Siksika, Piikani, and Kainai First Nations), as well as the Tsuut'ina First Nation, and the Stoney Nakoda (including the Chiniki, Bearspaw, and Wesley First Nations). The City of Calgary is also home to Métis Nation of Alberta, Region 3. We would also like to note that the University of Calgary is situated on land adjacent to where the Bow River meets the Elbow River, and that the traditional Blackfoot name of this place is "Moh'kins'tsis", which we now call the City of Calgary.
This year's conference will be hosted entirely online. Although we are saddened to not have the opportunity to welcome you in person on our beautiful campus, we understand this is also a chance to reach a broader audience. With that in mind, we welcome you to join our conference from wherever you may be!
Please feel free to explore our website and contact us!
Important dates
The 2021 NASA Region 9 Conference will be held Thursday, March 18th through Saturday, March 20, 2021. Due to COVID-19, the conference will be fully online. We anticipate saxophonists, exhibitors, collaborative musicians, family members, and guests from around the world to attend the concerts, seminars, workshops, lectures, panel discussions, masterclasses, and exhibits.
Jan. 11, 2021
Conference registrations open
Feb. 26, 2021
Applications to participate in masterclasses open
March 18, 2021
Start of conference
March 20, 2021
End of conference
Dr. Julia Nolan, University of British Columbia
Dr. Chien-Kwan Lin, Eastman School of Music
Dr. Glen Gillis, University of Saskatchewan
Dr. Kenneth Radnofsky, New England Conservatory
Dr. Vince Ho, Land's End Ensemble, Calgary Philharmonic Orchestra
Conference Schedule: Thursday, March 18, 2021
The following schedule is subject to change.
Conference Schedule: Friday, March 19, 2021
The following schedule is subject to change.
Conference Schedule: Saturday, March 20, 2021
The following schedule is subject to change.
How will the conference be formatted?
The 2021 NASA Region 9 Conference will be hosted via Zoom. You can sign up and download Zoom at zoom.us
Can I submit a recording or do I need to perform the proposal live?
Both live performances and video recordings will be accepted. For video recordings, priority will be given to those made specifically for the conference.
When do I need to have my video performance complete for the conference?
Recorded performance submissions are due by March 8 at 4 p.m. to allow time for uploading and testing.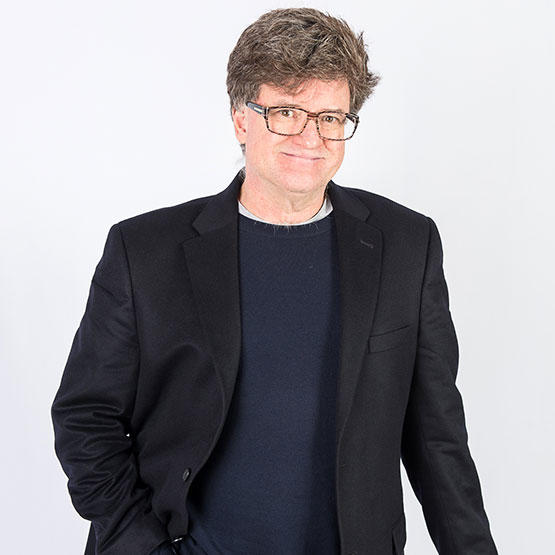 Jeremy Brown
Conference Host
Jeremy Brown is Professor of Music at the University of Calgary (1990-present) and performs as a jazz, classical and free improviser primarily on the saxophone. He is also a woodwind doubler and performs frequently as a flautist, on recorders and clarinet. He has been conductor of the wind bands at the UCalgary School of Creative and Performing Arts and currently directs the award-winning UCalgary Jazz Orchestra and is in his twenty-third year as conductor of the Calgary Wind Symphony.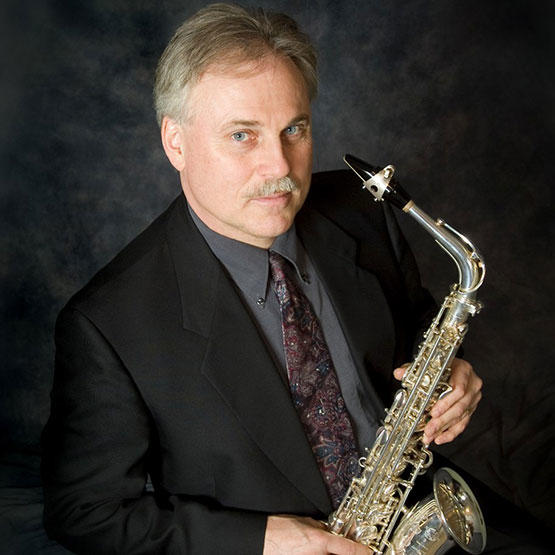 Glen Gillis
Executive Committee
Glen Gillis is Professor of Saxophone, Conducting, and Music Education at the University of Saskatchewan. He has performed at many NASA and World Saxophone Congresses and is currently the director of Region 9. As a Conn-Selmer Artist/Clinician he has also presented at equally important conferences such as CBDNA, WASBE, TMEA, British Forum for Ethnomusicology, and The Midwest Clinic. He released SaxSpectrum ©2009 (MSR Classics) and SaxSpectrum 2 ©2014 (MSR Classics - nominated in 2015 for a Western Canadian Music Award) highlighting his compositions and commissioned works for saxophone. SaxSpectrum 3 will be released in 2021. He has several published compositions for saxophone through Eighth Note (Alfred Music). He received degrees from the Universities of Saskatchewan, Northwestern, and Missouri.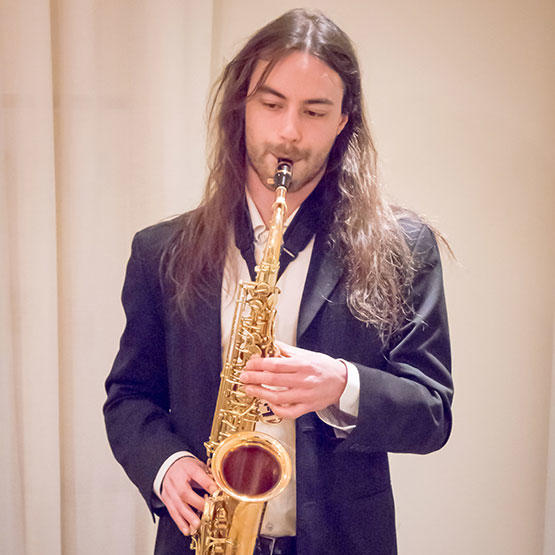 Daniel Laufer Pelton
Executive Committee
Award-winning musician Daniel Pelton has been playing saxophone since the age of nine. Studying under Dr. Jeremy Brown and Allan Bell at the University of Calgary, Daniel became a versatile composer and performer in classical, jazz, and contemporary music styles.
Beyond the academic music world, Daniel's acclaimed horn band Long Time No Time has played stages across Western Canada. Daniel's work with the group has led to musical collaborations with diverse organizations across Canada.  
Daniel recently returned to the University of Calgary to lead a collaborative project between Long Time No Time and the University of Calgary Jazz Orchestra. Daniel's original compositions and arrangements for big band were recorded live in front of a sold-out audience at the National Music Centre. 
Daniel is the inaugural Composer in Residence at the Calgary Public Library. During his residency he has composed music for chamber orchestra, created a school outreach program, held virtual events with notable local musicians, and done free consultations with the public. This summer Daniel hopes to lead his ensemble in performance of his music at the Central Library location.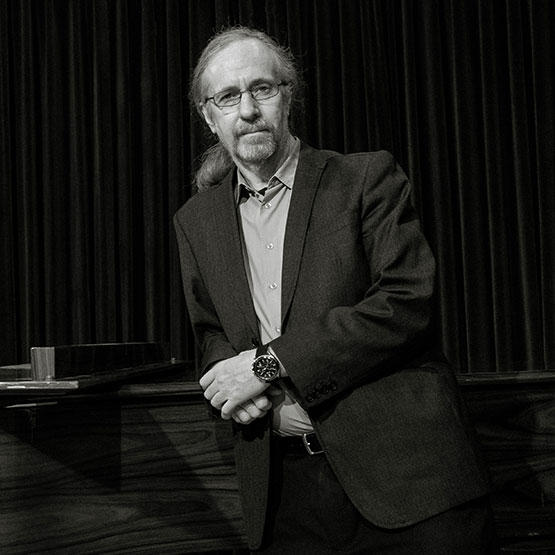 Lyle Rebbeck
Executive Committee
Lyle Rebbeck has a Bachelor of Music/Music Education degree from the University of Saskatchewan and a Master of Music degree from Northwestern University, where he studied saxophone with Dr. Fred Hemke and James Bishop. Lyle has been teaching woodwinds with the Medicine Hat College Conservatory since 1985, and served as Artistic Manager from 2000 to 2012. In 2003, Lyle received the City of Medicine Hat Civic Recognition Cultural Award for his contribution to the arts in Medicine Hat. In 2005, he was awarded a Province of Alberta Centennial Medal for his contributions to music and the performing arts in the province. In 2012, he was awarded a Queen's Diamond Jubilee Medal in recognition of his role as a teacher and mentor to students who have gone on to pursue careers in music. His book A Practical Guide for Teaching the Saxophone to Beginners was published by Friesen Press in late 2019 and has been adopted for use by several universities across North America, and endorsed by many teachers and performers of the saxophone around the world. Lyle has been privileged to teach hundreds of students over the years, many of whom have gone on to establish music careers.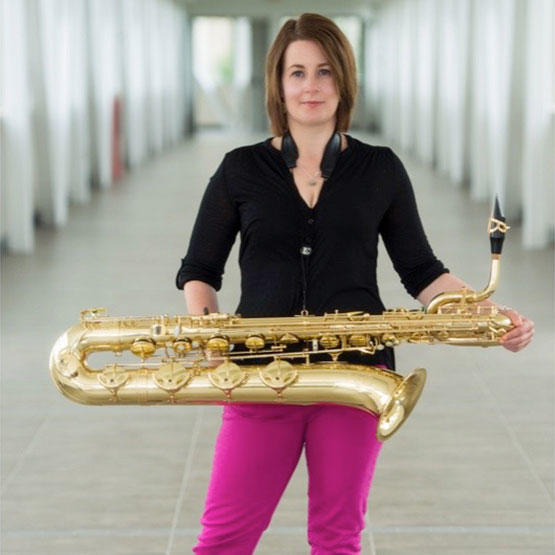 Holly De Caigny
Executive Committee
Dr. Holly De Caigny holds degrees in Classical Saxophone Performance from the University of Alberta, the University of British Columbia, and the University of Calgary. She also holds two performance diplomas from the Conservatoire de Boulogne-Billancourt (Paris, France). She has performed extensively in North America, Europe, and Asia, and is also employed as a musician in the Canadian Armed Forces. She currently maintains a busy schedule of performance and private instruction, as well as being a member of Proteus Saxophone Quartet, and Timepoint New Music Ensemble.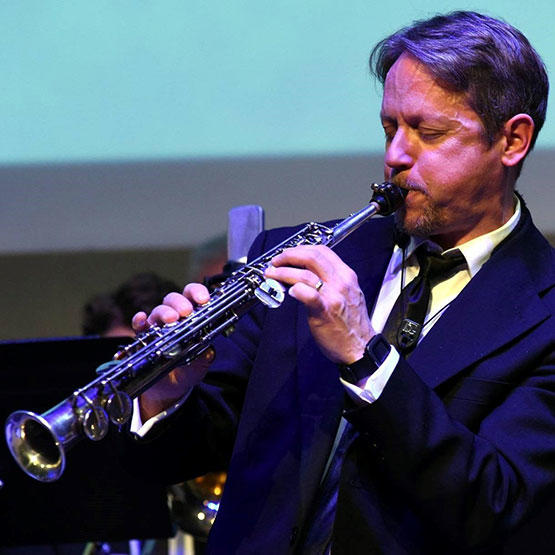 Gerry Hébert
Executive Committee
Born and raised in Alberta, Hébert has worked as a professional musician for more than 25 years and has enjoyed a busy playing career that included being a founding member of The Swinging Bovines, a professional touring saxophone quartet that played over 500 concerts internationally. His performance credits include many appearances with the Calgary Philharmonic Orchestra, multiple professional theatre productions, the Calgary Jazz Orchestra and his own Gerry Hébert Quartet which has released three CD recordings. Overall he has appeared on over 25 CD recordings and numerous television and radio broadcasts. Among the most recent praises sung for his recordings by such luminaries as Canadian band leader Hugh Fraser and international jazz master Kenny Werner, who said "Gerry has created an environment and it's what makes jazz more interesting than a series of solos. . . "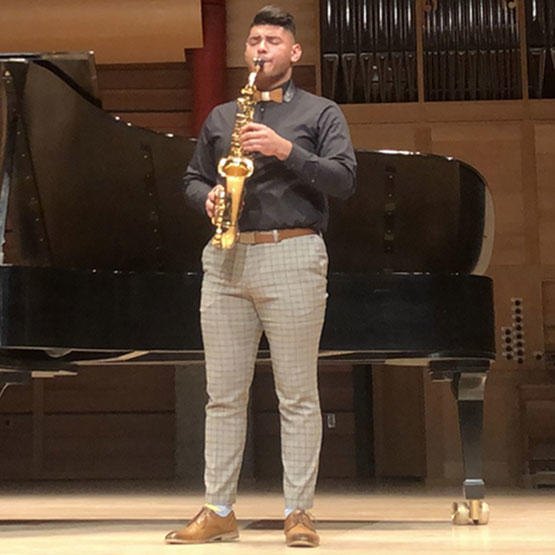 Carlos Tinoco
Executive Committee
Calgary native Carlos Tinoco is in his second year of his masters in saxophone performance. During his time at the University of Calgary, Carlos has worked with many classical saxophonists and jazz artists. He has received 5 scholarships from the university and was a runner-up to receive the Alberta Graduate Excellence Scholarship. He has extensive performance experience with numerous ensembles in the Calgary area, and has performed in many international competitions. Carlos plans to apply to PhD programs at the University of Toronto and University of Ottawa to pursue his interest in musicians' health and wellness.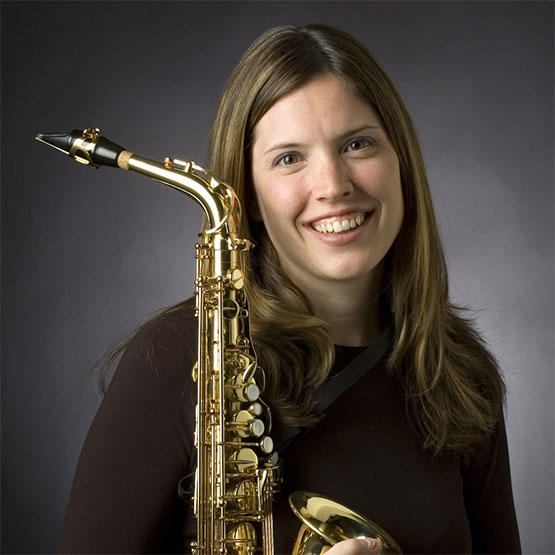 Kristine Gray
Executive Committee
Kristine Gray began her musical studies at an early age studying classical guitar and saxophone.  She obtained her BMus degree at the University of Calgary, under the direction of Dr. Jeremy Brown. Kristine also received her Bachelor of Education from UCalgary and her MMus in Saxophone Performance from The Boston Conservatory. An active performer and advocate of new music, Kristine has performed throughout the United States, Canada, Europe, Thailand and Scotland. In 2015 she completed her Doctorate of Musical Arts in Saxophone Performance through Boston University, under the direction of Kenneth Radnofsky. Kristine has adjudicated music festivals across Canada and co-compiled the most recent RCM saxophone exam syllabus. Kristine has been the saxophone instructor at the University of Lethbridge and currently she is on faculty at Mount Royal Conservatory, the Calgary Board of Education and is in the process of becoming a Royal Conservatory of Music examiner.
Ben Schneider
Executive Committee
Benjamin D. Schneider is a Canadian music educator and conductor.  Dr. Schneider served on the SUNY Fredonia music faculty teaching theory, conducting, saxophone and both undergraduate and graduate courses in music education.  He taught conducting at Morgan State University while the assistant conductor of the Peabody Wind Ensemble.  He was the Director of Bands and Orchestra and Coordinator of Music Education at Jamestown University in North Dakota for seven years. Dr. Schneider is the recipient of many awards and scholarships, including an Alberta Arts Study Grant, the Peabody Conservatory Carol Jean and John R. Young Conducting Scholarship, and the Medal of the Governor General of Canada.  He has served as a guest conductor or adjudicator to numerous regional festivals, and as a content specialist to assess other post-secondary programs for the North Dakota ESPB.  He joined the staff of Notre Dame High School in "The Pride" to support their growing music program, continuing over twenty-four years with Calgary Catholic Schools as a clinician, guest teacher or music specialist.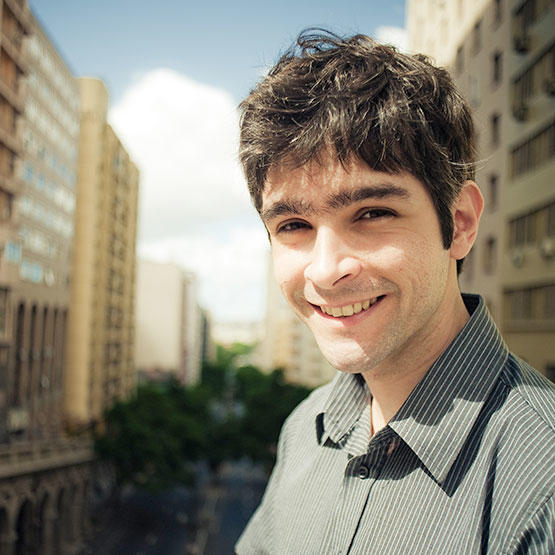 Lauro Pecktor de Oliveira
Executive Committee
Lauro Pecktor de Oliveira holds a bachelor's and master's degree in Music Composition at the Universidade Federal do Rio Grande do Sul (UFRGS) under the supervision of Dr. Celso Loureiro Chaves. In Brazil and in Canada, he participated as artistic director and committee member in several new music ensembles and conferences. As a composer, he has worked mostly with acoustic music and soundtracks for theatre. He took lessons and masterclasses with Celso Loureiro Chaves, Edson Zampronha, Ruben Seroussi, Ricardo Mandolini, Allan Bell, Laurie Radford, among others. He is now a PhD Candidate at the University of Calgary, under the supervision of Dr. Laurie Radford.
Thank you to our sponsors