Pro Series II | When Language Fails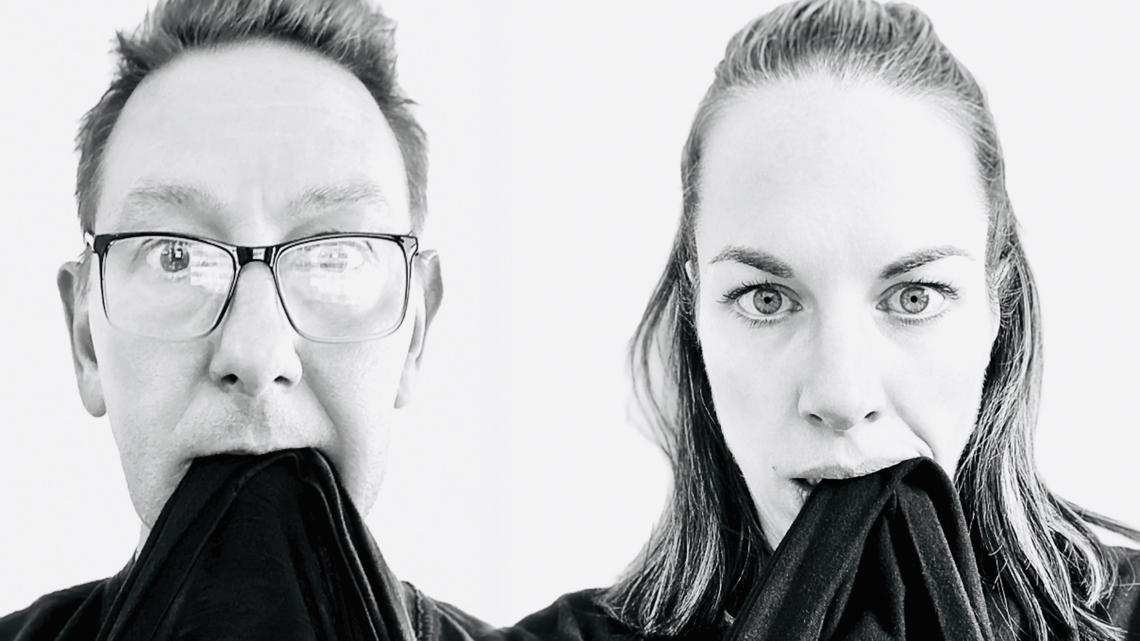 January 21 & 22, 2022 | 7:30 p.m.
University Theatre, University of Calgary (230 University Court NW, Calgary)
Tickets: $17 (adults) / $12 (students/seniors)
Tickets will be available in early January 2022.
School of Creative and Performing Arts
Director BRUCE BARTON
Associate Director JOELLE WELLING
Dance Division Lead MARIE FRANCE FORCIER
Drama Division Lead CHRISTINE BRUBAKER
Music Division Lead ROD SQUANCE
Performance and Artist Coordinator KATHY RACE
Communications and Marketing Advisor SATOKO BRIDEAUX
Department Operations Manager MARY LOU MENDYK
Academic Program Specialist
Academic Program Specialist CONSTANTINA CALDIS ROBERTS
Receptionist and Administrative Assistant ELIZABETH VIOLO
University Theatre Services
Venue & Client Relations Manager DAVID FRASER
Venue Business Administrator ABIR BACHIR
Booking Administrator GILLIAN WEBSTER
Front of House Manager LIZZY EVASHKEVICH
Audio Technician ALEX BOHN
Lighting Technician JASON SCHWARZ
Production Assistant
SCPA Production Manager ANDREW NORTH
Those who are feeling ill, and particularly those with COVID-19 type symptoms identified by Alberta Health Services cannot attend events on campus.
Non-medical grade face masks must be worn in all indoor areas on University of Calgary campuses, included while seated during a performance.
Upon entry to the venue, ALL visitors that are 12 years of age and older must present proof of full vaccination status. All visitors over the age of 18 must also present a piece of Government issued ID with their picture. Youth aged 12-17 will only be required to show their QR code. Children under 12 are not required to show documentation.
As of November 15, 2021, the only valid Alberta proof of vaccination will be the Alberta vaccine records with a QR code. Vaccination records from First Nations, military, other provinces and international travelers will continue to be accepted.
SCPA events are currently limited to reduced 2/3 audience capacity. We highly recommend booking your tickets in advance to guarantee admittance.
Non-ticketed SCPA events will be seated on a first come, first served, basis. Please be advised that capacity is limited, and we cannot guarantee admittance.
Please plan to arrive 30 minutes prior to the performance. Current documentation screening requirements will demand additional time to seat audience in the venue.
For more information, visit UCalgary's Visitors to Campus page.