Explore our programs
Learn more about the different programs we have to offer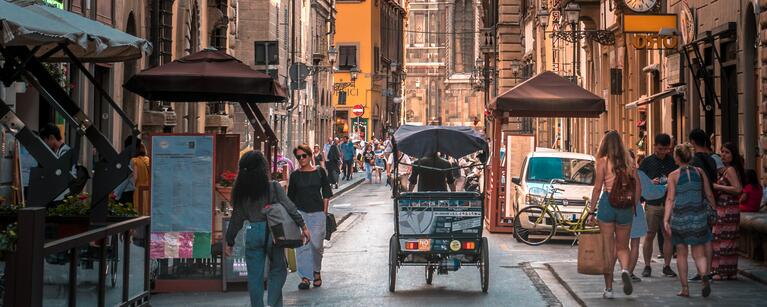 Italian undergraduate degree programs
Minor in Italian
Take courses in Italian Studies and Romance Studies.
Double major
Bachelor of Arts in French and Italian
Bachelor of Arts in Italian and Spanish
Put your education to work
Our graduates have strong oral, written and intercultural skills. They can successfully build careers in numerous fields, such as the foreign service, international relations, business and government services, health care, social services, human resources, teaching, translation and interpreting, journalism, academic administration, film-making and performing arts, communication and media, tourism and hospitality, and the not-for-profit sector.
For more information on potential career options, visit: Career Services Degree Profiles Italian Studies.