Please contact us if you are interested in our services
Where we are
Education Classroom Block
Room 281 (2nd floor)
2750 University Way NW
University of Calgary Campus
Easily accessible by bus or C-train
Parking lots are available nearby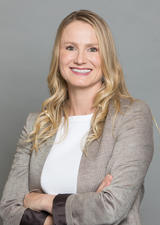 Brae Anne McArthur, Ph.D., R.Psych
Clinic Director
Dr. Brae Anne McArthur is a Registered Psychologist and the Director of the University of Calgary Psychology Clinic. She received her Ph.D. in Clinical Psychology: Applied Developmental Emphasis from the University of Guelph and completed her internship in Clinical Child and Pediatric Psychology at Alberta Children's Hospital. Dr. McArthur has experience working with children, adolescents, young adults, and their families. She has held clinical roles working in inpatient clinics, outpatient clinics, schools, and paediatric health settings. She is an active clinical supervisor and has a passion for supervising and teaching the next generation of psychologists.
Dr. McArthur's program of research focuses on understanding individual and family level risk and resiliency factors that influence child development and mental health. As an expert on child development and mental health, she has published over 40 peer-reviewed publications. Dr. McArthur's work has been widely covered in the media, including CNN, CBC, Global News, and Reuters, and she engages in knowledge translation to the public through community presentations, policy reports, and op-eds published in the Conversation Canada.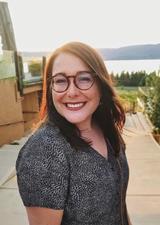 Bree Schleppe
Clinic Coordinator
Bree is an administrative professional with experience in healthcare systems and academic research. She received her BA in Linguistics from the University of Calgary and is currently working towards her MSc in Precision Health. Bree is responsible for performing an array of administrative duties and serves as the central point of contact for the University of Calgary Psychology Clinic.
Phone: (403) 220-3500