Meet our team
at the University of Calgary Psychology Clinic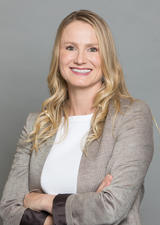 Brae Anne McArthur, Ph.D., R.Psych
Clinic Director
Dr. Brae Anne McArthur is a Registered Psychologist and the Director of the University of Calgary Psychology Clinic. She received her Ph.D. in Clinical Psychology: Applied Developmental Emphasis from the University of Guelph and completed her internship in Clinical Child and Pediatric Psychology at Alberta Children's Hospital. Dr. McArthur has experience working with children, adolescents, young adults, and their families. She has held clinical roles working in inpatient clinics, outpatient clinics, schools, and paediatric health settings. She is an active clinical supervisor and has a passion for supervising and teaching the next generation of psychologists.
Dr. McArthur's program of research focuses on understanding individual and family level risk and resiliency factors that influence child development and mental health. As an expert on child development and mental health, she has published over 40 peer-reviewed publications. Dr. McArthur's work has been widely covered in the media, including CNN, CBC, Global News, and Reuters, and she engages in knowledge translation to the public through community presentations, policy reports, and op-eds published in the Conversation Canada.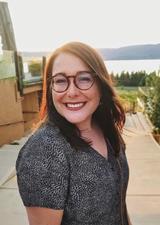 Bree Schleppe
Clinic Coordinator
Bree is an administrative professional with experience in healthcare systems and academic research. She received her BA in Linguistics from the University of Calgary and is currently working towards her MSc in Precision Health. Bree is responsible for performing an array of administrative duties and serves as the central point of contact for the University of Calgary Psychology Clinic.
Phone: (403) 220-3500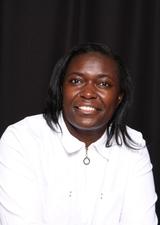 Elizabeth Matendechere, Ph.D., R.Psych
Dr. Elizabeth Nanjala Matendechere is a Registered Psychologist with experience in addictions, trauma, mental health, forensics, case management, multicultural perspectives, crisis intervention, group, individual, couples, and family therapy skills.  Dr. Matendechere earned her Master of Arts in counselling from Dallas Baptist University, Dallas Texas, USA and her Doctor of Philosophy in General Psychology from North Central University, Prescott Valley, Arizona, USA.   
Dr. Matendechere has worked as a clinician and consultant in a variety of settings: Millwood Psychiatrist hospital, Safe Haven domestic violence shelter in Arlington Texas, and Homeward Bound treatment center for substance abuse and mental health in Dallas Texas. In Canada she has worked at Aventa Foundation for Women treating addictions from a trauma-based perspective, Sessional Instructor at Ambrose University teaching Psychology courses, and Substance Abuse Assessment Expert with Homewood Health.  In Alberta Health Services she has worked in various departments: Acute Mental Health, Community Treatment center for mental health, Forensics, Maternal Health, and her current role at The Calgary Chronic Pain Center as a Consultant and Clinician in Pain Neuroscience.  
Dr. Matendechere supervises clinical Psychology PHD students at the University of Calgary in delivering therapy to Black Calgarians on diverse issues: Depression, anxiety,  adjustment, grief and loss, domestic violence, self-esteem, trauma , relationships challenges,  abandonment, and anger. Therapeutic strategies include Cognitive Behavioral Therapies, Psychodynamic Therapy, Person Centered Therapy,  Solution Focused Therapy, Psychoeducation,  and Dialectical Behavior Therapy.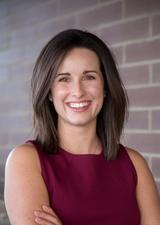 Kyleigh Schraeder, Ph.D., R.Psych
Kyleigh is a registered psychologist with experience assessing and treating children, adolescents, and emerging adults. She received her MSc and PhD in Clinical Psychology from Western University in London, Ontario. She has trained and worked in several outpatient mental health and medical clinics, community mental health agencies, and two major pediatric tertiary care hospitals including the Children's Hospital of Western Ontario and the Alberta Children's Hospital. Kyleigh supervises Clinical Psychology graduate students providing evidence-based treatment for a range of issues including anxiety and OCD, chronic health issues, complex grief and loss, trauma, and relationship difficulties. Kyleigh also works for the Canadian Institutes of Health Research (CIHR) where she contributes to the strategic planning, development, and evaluation of research funding opportunities in Canada in the areas of health services research and implementation science, with a particular emphasis on mental health and addiction.