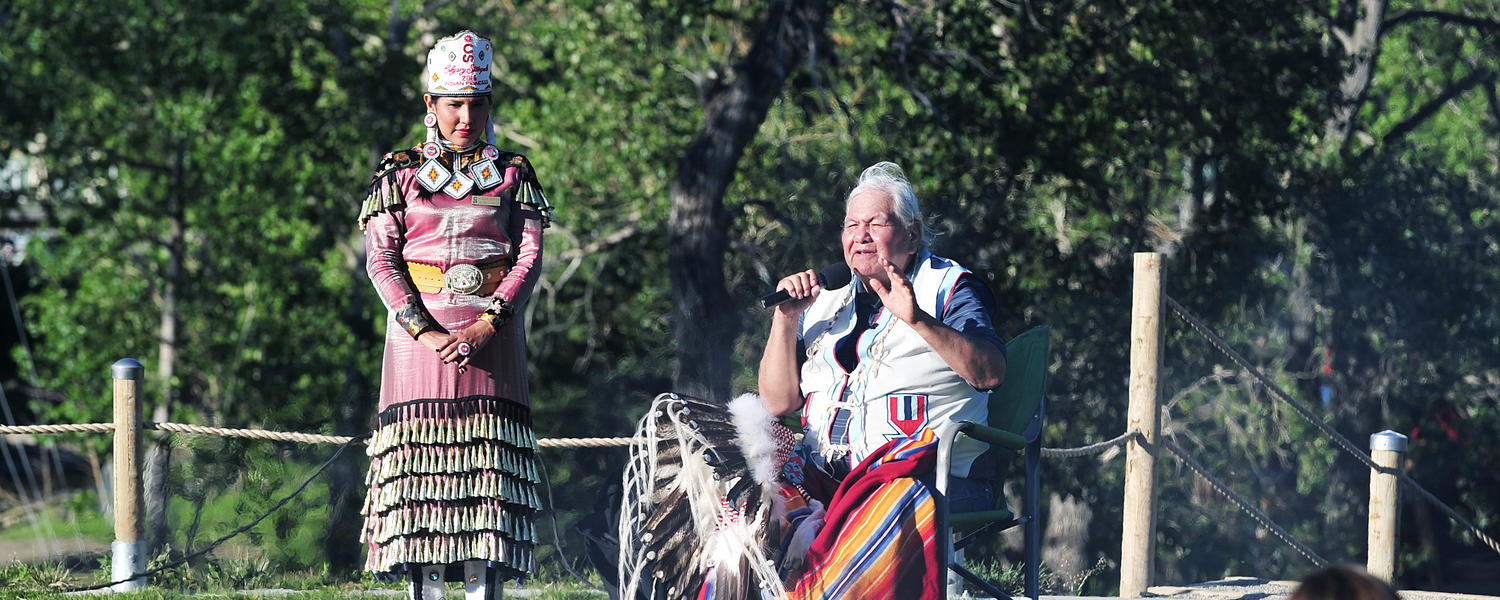 Vibrancy of Indigenous Peoples' Philosophy
Indigenous peoples have rich intellectual traditions that stretch back thousands of years in these lands. The International Indigenous Studies program engages those traditions to understand Indigenous contributions to the key questions that have shaped life on this planet. Indigenous perspectives help us see robust ways of relating to other human societies, as well as non-humans and the lands and waters we live with. For example, Indigenous legal and political systems include complex systems of justice that manage conflict in and between peoples. Or we can look to Indigenous literatures which share Indigenous experiences in the world we currently live in, and in the worlds that we could live in. Taken together, International Indigenous Studies is concerned with the vibrancy of Indigenous peoples' intellectual traditions.
Students Develop Skills in
Relational inquiry
Students learn to articulate how issues, ideas, living and inanimate beings, and communities are interrelated. In doing this, students compare and contrast ideas through a diverse array of Indigenous systems and sources of knowledge. These include art, stories, law, oral teachings, scholarly studies, learning on, from and with the land and water to name just a few.
Critical thinking
Students explore new and exciting ideas that build decolonized experiences that reimagine freedom and what it means to live well together for Indigenous and non-Indigenous peoples. This learning is not just about Canada. There are Indigenous peoples all over the world with intellectual traditions that can contribute to becoming an insightful critical thinker. Students will learn about the nuances of issues pertaining to Indigenous peoples, and make up their own minds about pathways forward using high quality information.
Capacities
There are a number of skills the program helps develop that will stand students in good stead no matter their plans after university. From having an expanded vocabulary of precise terms, to learning how to collaboratively engage Indigenous communities, to speaking a bit of an Indigenous language, these skills are key parts of the exciting learning experience in International Indigenous Studies.