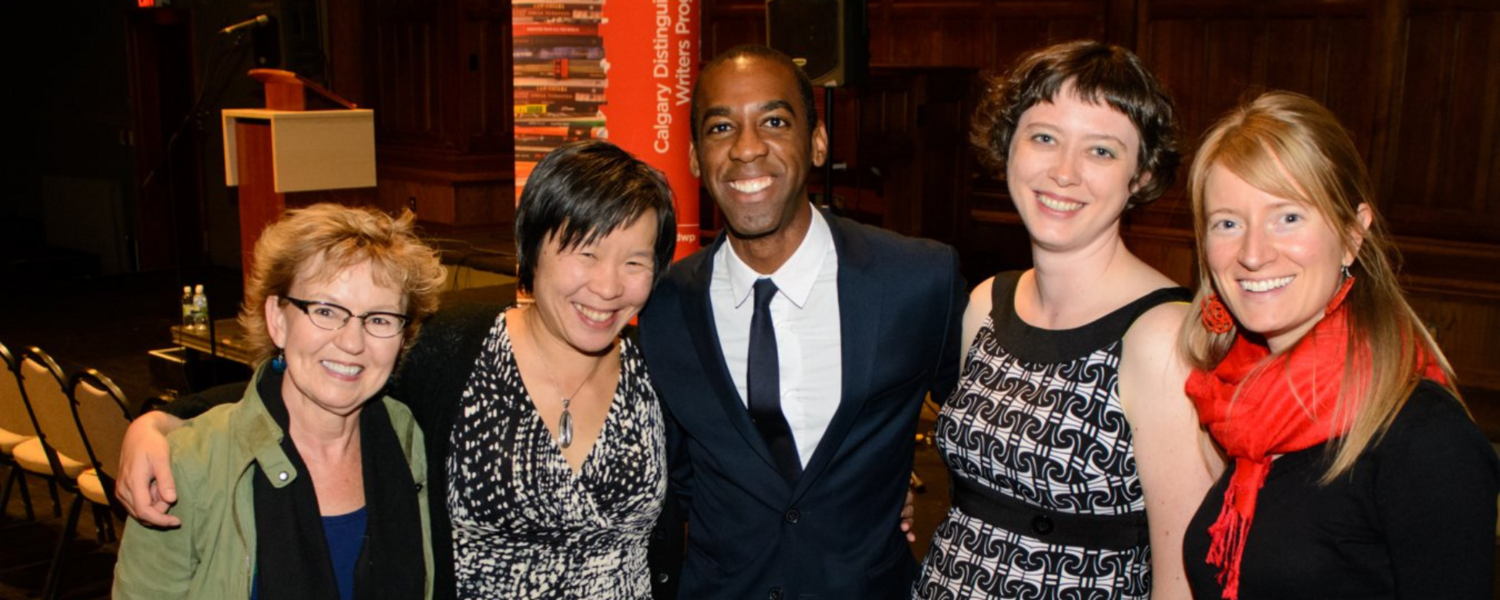 The Calgary Distinguished Writers Program strives to advance the careers of Canadian writers, invigorate the Calgary writing community, and enhance the activities of the Faculty of Arts and the Department of English. The program achieves its objectives through two annual residency programs: one for an emerging Canadian writer, and one for a distinguished writer of international stature.
Since its inception in 1993, the program has brought to Calgary two Nobel Laureates—Derek Walcott and Wole Soyinka—and such literary luminaries as Zadie Smith, Neil Gaiman, Oliver Sacks, Timothy Findley, Thomas King, Ursula K. Le Guin, Alberto Manguel, Margaret MacMillan, Michael Ondaatje, and Pulitzer Prize-winning author and illustrator Art Spiegelman, among others.
Selected timeline
Since 1993, the Calgary Distinguished Writers Program has brought outstanding writers to Calgary, many of whom have gone on to achieve incredible things. Below are just a few of the highlights from our writers-in-residence.