Francine Cunningham
2023-24 Canadian Writer-in-Residence.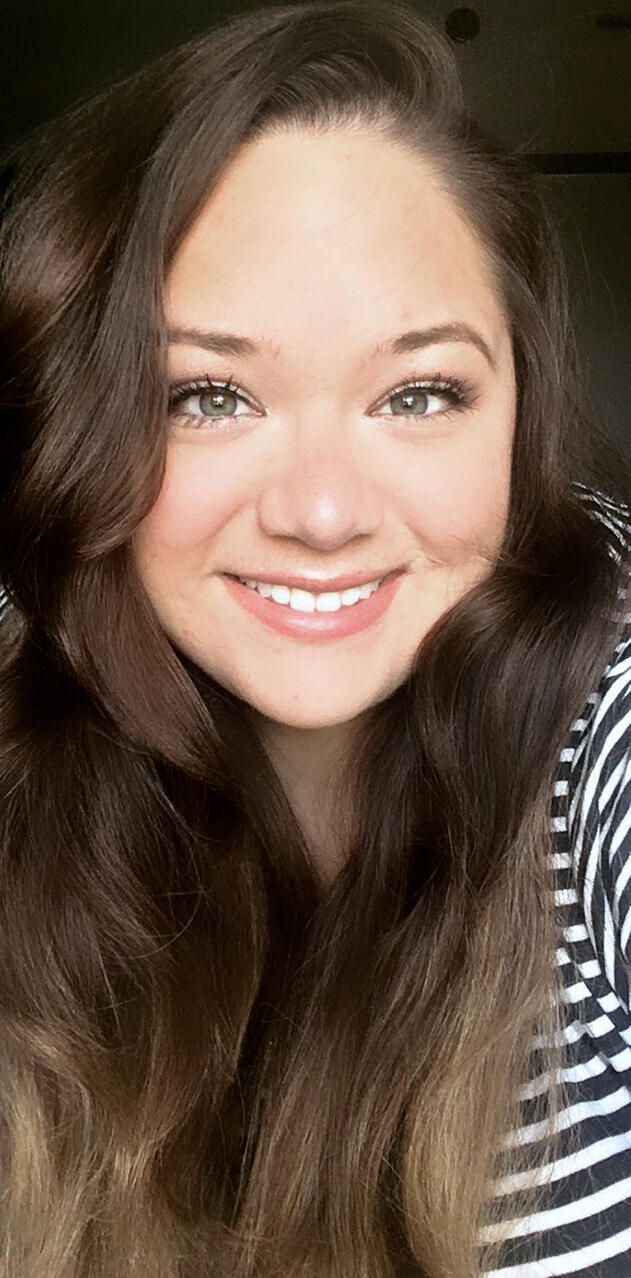 Francine Cunningham is an award-winning writer, artist and educator who spends her summer days writing on the prairies and her winter months teaching in the north. Francine is a member of the Saddle Lake Cree Nation in Alberta but grew up in Calgary, Edmonton, and 100 Mile House, BC. Francine is also Metis, and has settler family roots stretching from as far away as Ireland and Belgium. She currently resides in Alberta but previously spent over a decade calling Vancouver her home.
Her debut book of poems On/Me (Caitlin Press) was nominated for The BC and Yukon Book Prize, The Indigenous Voices Award, and The Vancouver Book Award. Her debut book of short stories God Isn't Here Today (Invisible Publishing) is out now and is a book of speculative fiction and horror and was longlisted for The inaugural Carol Shield's Prize for Fiction and was a finalist for the 2023 Indigenous Voices Award. Her first children's book What if bedtime didn't exist (Annick Press) will be out in 2024. Francine also writes for television with credits including the teen reality show THAT'S AWSM! among others and was a recipient of a Telus StoryHive grant. Her fiction, non-fiction, and poetry have also appeared in The Best Canadian Short Stories, The Best Canadian Non-Fiction, in Grain Magazine as the 2018 Short Prose Award winner, on The Malahat Review's Far Horizon's Prose shortlist, and on the 2022 CBC Poetry Prize longlist among others.
Praise for Francine Cunningham: 
"[God isn't here today] is a fierce collection: fiercely smart, fiercely funny, fiercely inventive. Francine Cunningham takes the reader from strip clubs to God's waiting room, from a tormented ice cream truck driver to a bored ghost with career aspirations. This collection almost reads like a novel, as the characters move in and out of each other's stories—sometimes solo, sometimes in chorus—spilling out their tormented, glorious, messy lives to the lucky, greedy reader." —Annabel Lyon, author of Consent 
"God Isn't Here Today is a collection, I feel, that is whispered in the calligraphy of ghosts. Cunningham continues to both astound and haunt all who discover her. Wow!" —Richard Van Camp, author of The Lesser Blessed
"Cunningham doesn't pull her punches, but they are quick, stinging hits, capturing difficult realities, the in-between worlds of belonging and not, of bearing the assumptions that make us a part of a group or alone. The dangerous smoulder of her mind is masterfully harnessed to clarity, illuminating pain and turbulence without being tragic." —Eden Robinson, author of Trickster Drift
"Francine Cunningham's On/Me is a generous and arresting meditation on mental health, urban Indigeneity, and mixed-blood identity. These poems deftly explore contemporary conversations while remaining rooted in ancestral knowledge. Make no mistake, this is a song of resilience." —Carleigh Baker, author of Bad Endings
SHORTLISTED FOR THE 2023 INDIGENOUS VOICES AWARDS
LONGLISTED FOR THE 2023 CAROL SHIELDS PRIZE FOR FICTION
For fans of Chuck Palahniuk, Joyce Carol Oates, and Karen Russell, the stories in Francine Cunningham's debut collection God Isn't Here Today ricochet between form and genre, taking readers on a dark, irreverent, yet poignant journey led by a unique and powerful new voice.
Driven by desperation into moments of transformation, Cunningham's characters are presented with moments of choice—some for the better and some for the worse. A young man goes to God's office downtown for advice; a woman discovers she is the last human on Earth; an ice cream vendor is driven insane by his truck's song; an ageing stripper uses undergarments to enact her escape plan; an incubus tires of his professional grind; and a young woman inherits a power that has survived genocide, but comes with a burden of its own.
Even as they flirt with the fantastic, Cunningham's stories unfold with the innate elegance of a spring fern, reminding us of the inherent dualities in human nature—and that redemption can arise where we least expect it.
SHORTLISTED FOR THE 2020 JIM DEVA PRIZE FOR WRITING THAT PROVOKES — BC AND YUKON BOOK PRIZES 
RUNNER UP FOR THE INDIGENOUS VOICES AWARDS — PUBLISHED POETRY 2020 
RUNNER UP FOR THE 2020 CITY OF VANCOUVER BOOK AWARD
Francine Cunningham lives with constant reminders that she doesn't fit the desired expectations of the world: she is a white-passing, city-raised Indigenous woman with mental illness who has lost her mother. In her debut poetry collection on/me, Cunningham explores, with keen attention and poise, what it means to be forced to exist within the margins. Cunningham does not hold back: she holds a lens to residential schools, intergenerational trauma, Indigenous Peoples forcibly sent to sanatoriums, systemic racism and mental illness, and translates these topics into lived experiences that are nuanced, emotional, funny and heartbreaking all at once. on/me is an encyclopedia of Cunningham, who shares some of her most sacred moments with the hope to spark a conversation that needs to be had.
From 2022-2023 Writer-in-Residence, Leah Horlick— Recent obsessions: a reading list for National Poetry Month
TypicalIy, I love making lists. Putting together recommendations like these, however, is neither groceries nor chores and thus it makes me pretty anxious. Our community is very small. Many of us know one another. I often have a sense of being "behind" in what I "should" have read by now. Selecting books involves a lot of perseverating: Is the list too short? Why can't I just include everything from everyone I love? (Then the list would be too long!) Why can't I just tell everyone to read everything they can still get their hands on from Rahila's Ghost? (But I can! And I've just done it. And I mean it! You really should, if you can.)
But I do love to talk about what I've read. And I feel really strongly about opportunities to highlight books from small presses. So I added a few constraints to cut down on my ruminating: I wanted to highlight books I think about all the time during my recent writing bouts; books that are recent but not new, or part of the fresh fall 2022 or spring 2023 launch cycles; books that are exclusively from small and independent presses across colonial Canada; books I haven't blurbed; and those that I haven't already recommended elsewhere online. Some of these you can still buy from these publishers; others were very limited-edition and you may have to ask a bookworm to borrow, or sniff around a few libraries. (These are some of my favourite books to recommend or seek out on my own, because they often don't get enough attention, and also then you have a quest. I love a good quest.)
Most importantly, I wanted to highlight these incredible texts for their expansive and powerful use of form, their rich and fraught emotional landscapes, and how they've taught me to think about poetry in new ways. Many of you know I'm writing a novel for the first time as part of my residency. While it might sound counterintuitive, these works of poetry have brought me a deep sense of possibility and hope while I explore working in a new discipline. I'm very grateful to the authors and their publishers for bringing these books into the world. Happy National Poetry Month!
- Leah
ʔbédayine by Kaitlyn Purcell (Metatron, 2019)
In Edmonton, Ronnie learns what it is to be a young Indigenous woman, almost-alone in the city; unable to hear herself over its noise, see through the glare of its lights to find the ground beneath her feet. Stories of addiction, self-discovery, and the love of a good friend come together to form ʔbédayine, Kaitlyn Purcell's breathtaking debut.
New Infinity by Bára Hladik (Metatron, 2022)
New Infinity is an experimental novella that follows a woman as she lives and dreams her way through the philosophical implications of autoimmune disease. Met by a labyrinth of closing doors, she searches for meaning and connection among fragmented realities and failed relationships, finding infinitude in the healing process of bibliomancy. Where physical health and financial resources grow scarce, the restorative possibilities of queer love, divination, and self-reclamation grant a defiant, yet often tenuous, abundance. Alive with Hladík's boundless insight and wit, New Infinity is a powerful addition to the collective body of disability literature.
Bones by Tyler Pennock (Brick, 2020)
Bones, Tyler Pennock's wise and arresting debut, is about the ways we process the traumas of our past, and about how often these experiences eliminate moments of softness and gentleness. Here, poems journey inward, guided by the world of dreams, seeking memories of a loving sister lost beneath layers of tragedy and abuse. With bravery, these poems stand up to the demons lurking in the many shadows of their lines, seeking glimpses of a good that is always just out of reach.
Grey All Over by Andrea Actis (Brick, 2021)
Late in the evening of December 13, 2007, Andrea Actis found her father, Jeff, facedown dead in her East Vancouver apartment. So began her passage through grief, self-reckoning, and graduate school in Providence, Rhode Island, where the poetics she studied (and sometimes repudiated) became integral to her gradual reconstruction of wholeness. Grey All Over not only celebrates a rare, close, complicated father-daughter bond, it also boldly expands the empathetic and critical capacities of poetry itself. In pulling us outside the comfort zones of received aesthetics and social norms, Actis asks us to embrace with whole seriousness "the pragmatics of intuition" in all the ways we read, live, and love. 
Remitting by Nisa Malli (Baseline, 2019)
2020 bpNichol prize judges' citation: Remitting delicately weaves contemporary lyric with the precise registers of medical and conversational speech. Nisa Malli…is an assured and singular voice with an "unwillingness/to be bent like a bird's wing." Baseline publisher Karen added "I couldn't be more grateful that Baseline had the opportunity to publish Nisa Malli's Remitting. When I received Nisa's manuscript – a collection of intimate, haunting poems which focus on chronic illness and pain – I was completely drawn in by the way she placed the gorgeous beside the dark, and the work that these poems did. Many thanks to Nisa for entrusting Baseline to share them with the world. Ongoing thanks to the Meet The Presses collective, for giving the small press community a space to gather and connect, and to this year's contest judges, Canisia Lubrin and Souvankham Thammavongsa.
Visit the CDWP's 2023 National Poetry Month bookshelf on Goodreads to add these titles to your want to read list.
Hello/Goodbye with Teresa Wong and Leah Horlick