Applications open
Applications will close in January 2024
Apply to be Canadian Writer-in-Residence
For 30 years, the Calgary Distinguished Writers Program (CDWP) has fostered promising Canadian writers. Our Canadian Writers-in-Residence have gone on to great success, including alumni such as Eden Robinson, Larissa Lai, Suzette Mayr, Sina Queyras, Deborah Willis, and Governor-General's Literary Award winners Oana Avasilichioaei and Richard Harrison. Do you have what it takes to be the next CDWP Canadian Writer-in-Residence?
We encourage applications from Canadian writers of all genres who have one to four published and/or professionally performed works to their credit.
This residency is a full-time term position, dates non-negotiable. For more information on eligibility, see our FAQs.
The Canadian Writer-in-Residence is expected to spend 50% of their time working on their own writing, and 50% of their time on community outreach, including one-on-one consultations with the public and public lectures or readings. We encourage candidates to propose their own initiatives for community engagement. A background or demonstrated interest in community engagement — such as experience teaching or mentoring writers — is an asset.
While the Canadian Writer-in-Residence will be invited to speak to university classes and to the general public, this is not a teaching position.
This high-profile position has continued interaction with the external community and impact on the reputation of the CDWP and university.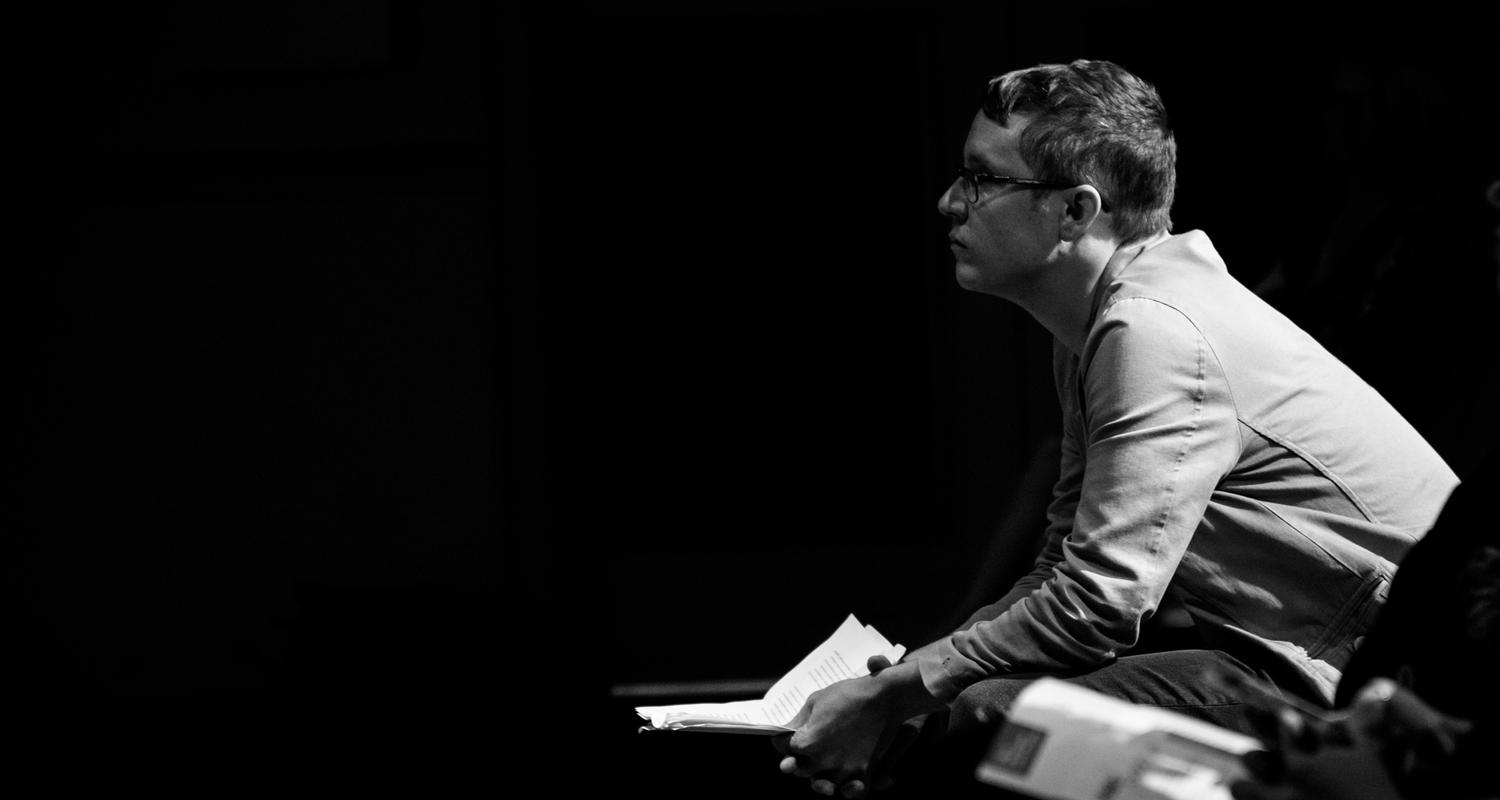 Why apply?
Opportunity
Our program is one of the best-paid and longest-term writing residencies in the country.
Freedom
You'll be able to make your own schedule. Divide your time between writing and community outreach, and take advantage of your office on campus.
Community
Our Writers-in-Residence are immersed in Calgary's literary community. Many of our Writers-in-Residence have chosen to stay in Calgary after their residency. 
Influence
You'll have a spot on the CDWP steering committee, alongside key players in the local community. Together, you'll help select future Distinguished Visiting Writers and Writers-in-Residence, and shape the CDWP.
Setting
Calgary is a scenic mountain city in the heart of the foothills. You'll also have a two-week off-campus writer's retreat in beautiful Western Canada.
Support
The coordinator of the CDWP will be available to help you make the most of your time as Writer-in-Residence. We pay for one-way travel to Calgary at the beginning of the residency, and return travel for the following year's Hello/Goodbye reading.
Applications must include the following documents:
A statement of interest (max. two pages) showing:

Why you're interested in this residency
Your experience in and approach to community engagement
Your experience in and approach to mentoring and consulting with writers

A literary resume (up to 10 pages) including:

Your mailing address, telephone number, and email address
Your publication history
Selected talks, readings, workshops, etc. you've given that are relevant to this position
Examples of your community engagement experience, if applicable

A description of projects (max. one page) outlining the writing projects you intend to undertake during your residency
Two letters of reference from people who can speak to any of the following: your writing, mentorship, and/or community engagement (this would not normally include agents or publishers)
PDF copies of your 1–4 published books, plays, or screenplays
A list of your books, plays, or screenplays included with your application 
Letters of reference must be sent directly from referrers to the CDWP by email to cdwp@ucalgary.ca. Please use the subject line: Letter of Reference: First Name Last Name - WiR 2025-26
For more information on the application requirements, visit our FAQs.
Applicants who apply by the deadline of 11:59 p.m. on Wednesday, January 10, 2024 for the position of Canadian Writer-in-Residence (2025-26) will be contacted regarding the committee's decision by the end of July 2024.
The University of Calgary recognizes that a diverse staff/faculty benefits and enriches the work, learning and research experiences of the entire campus and greater community. We are committed to removing barriers that have been historically encountered by some people in our society. We strive to recruit individuals who will further enhance our diversity and will support their professional success while they are here. We encourage all qualified applicants to apply.
Collection of personal information
Your personal information is collected under the authority of section 33(c) of the Freedom of Information and Protection of Privacy Act. If you have any questions about the collection or use of this information, please visit our Access to Information page.