The Numata Chair is named for Dr. Yehan Numata (1897-1994), chairman of the Mitutoyo Manufacturing Company. A devout Buddhist, Dr. Numata believed that the dissemination of the Buddhist teachings would be beneficial to humanity; he made the international promotion of Buddhism a lifelong project.
The Numata Endowment sponsored international scholars who resided at the University of Calgary for one term or longer to teach, conduct research, and give public lectures from 1988 to 2006. Since 2008, the Chair has been a tenured position.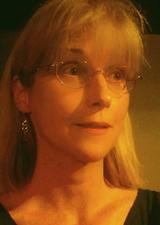 Dr. Wendi Adamek
Wendi L. Adamek is Associate Professor in the Department of Classics and Religion at the University of Calgary and holder of the Numata Chair in Buddhist Studies. Her research interests include medieval Chinese Buddhism, Buddhist archeology, and living systems theory.
Her forthcoming book Practicescape: The Buddhists of Baoshan centers on a seventh-century community in Henan, China. Previous publications include The Mystique of Transmission: On an Early Chan History and its Contexts (AAR Award for Excellence in Textual Studies, 2008) and The Teachings of Master Wuzhu (2011).
Born in Hawai'i, she earned her degrees at Stanford University and has held research fellowships at Kyoto University (Fulbright), Peking University (NEH, Fulbright), the Stanford Humanities Center, and the Institute for Advanced Study, Princeton.
Sept. – Dec. 1988
Akira Yuyama
Jan. – April 1991
Michael Hahn
Sept. – Dec. 1991
James Boyd
Sept. – Dec. 1993
Charles Prebish
Jan. – April 1994
Paul Williams
Sept. – Dec. 1995
Tom Tillemans
Sept. – Dec. 1996
Shoryu Katsura
Jan. – April 2000
K. L. Dhammajoti
Sept. – Dec. 2000
John Clifford Holt
Jan. – April 2001
T. Tillemans
Sept. – Dec. 2001
Y. Karunadasa
Sept. – Dec. 2001 | Sept. – June 2003/04
Charles Willemen
Sept. – Apr. 2004/05
Eva Neumaier
Sept. – Dec. 2006
John Clifford Holt
Research
Learn about past lectures and talks and read papers given by our distinguished guests.