History Periodicals at the University of Calgary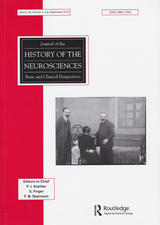 Journal of the History of the Neurosciences
The JHN is the official journal of the International Society for the History of the Neurosciences & the History Committee of the World Federation of Neurology. It is a flagship journal in the field of History & Philosophy of Science. 
Editor-in-Chief, Dr. Frank W. Stahnisch, AMF/Hannah Professor in History of Medicine and Health Care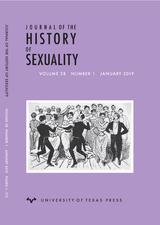 Journal of the History of Sexuality
Established in 1990, this journal illuminates the history of sexuality in all its expressions, recognizing various differences of class, culture, gender, race, and sexual orientation. Spanning geographic and temporal boundaries, the JHS provides a much-needed forum for historical, critical, and theoretical research in this field. Its cross-cultural and cross-disciplinary character brings together original articles and critical reviews from historians, social scientists, and humanities scholars worldwide.
Editor-in-Chief and Book Review Editor, Dr. Annette Timm

History of Intellectual Culture
HIC is an international peer-reviewed open-access academic electronic journal that provides a forum for publication and discussion of original research on the socio-historical and cultural contexts of ideas and ideologies and their relationships to community and state formation, physical environments, human and institutional agency, personal and collective identity, and lived experience.
Editor-in-Chief, Dr. Paul Stortz