Visiting Artist Lecture Series
Join the Department of Art and Art History for a unique learning experience through the exposure of local, national, and international artists.
The Department of Art and Art History's Visiting Artist Lecture Series offers a unique learning experience through the exposure of local, national, and international artists to the university community and community at large. The lecture takes place every two weeks through the fall and winter semesters of each academic year. The lecture is free and open to the public.
CHUN HUA CATHERINE DONG | States and Transitions
Friday, April 1, 2022 - 11 a.m.
Chun Hua Catherine Dong will talk about how Dong's practice has expanded from performance to new media, how Dong incorporates virtual reality (VR), augmented reality (AR), and 3D printing in their latest works to bridge gaps between memories and experience, mediating contemporary culture with rich traditions preserved from Dong's Chinese roots. In partnership with Truck Contemporary Gallery. >> Learn more
EMMANUEL OSAHOR | A chair outside
Friday, March 18, 2022 - 11 a.m.
What role does beauty play in our day to day wrestling with injustice and its resultant anxieties and griefs? Is beauty a frivolous concern or a necessary component of contemporary life? Examining recent exhibitions over the past year, this talk will explore the artist's investigation into garden spaces and depictions of garden spaces as complicated sites of both beauty and care. >> Learn more
TAMARA LEE-ANNE CARDINAL | Coming Home: Working Full Circle
Friday, March 4, 2022 - 11 a.m.
Mixed-media artist Tamara Lee-Anne Cardinal will be covering some of her earlier works beginning in ACAD (now AUArts) until her most recent workshops and installations, bringing clarity to all the many components of what community involvement goes on behind the scenes that make these artworks successful. >> Learn more
ROCIO GRAHAM | Tales of a Gardenist: Plotting art + social justice from the ground up
Friday, February 11, 2022 - 11 a.m.
Join multidisciplinary artist Rocio Graham to see her artistic path from art student to social justice  and equity activist. Particularly how working with migrant workers, mental health projects and environmental groups have allowed me to do social change from the confines of a garden. >> Learn more
JUDY ANDERSON | naspasinahikewin = atoskewin (Indigenized)
January 28, 2022 - 11 a.m.
The Department of Art and Art History Professor Judy Anderson will speak about her work in a circular fashion while sharing some art wisdom she has learned over the years. >> Learn more
GUILLAUME ADJUTOR PROVOST | From "Bonne fortune to Tourbe Chunky", conceptual materialism
December 3, 2021 - 11 a.m.
Interdisciplinary artist, researcher, and educator Guillaume Adjutor Provost talks about his ongoing exhibition Tourbe Chunky which examines the proximity between the occidental history of economics and its multiple references to the human body. In partnership with Truck Contemporary Gallery. >> Learn more
EMMA NISHIMURA | The weight of what cannot be remembered
November 19, 2021 - 11 a.m.
For the last decade, Emma Nishimura's art practice has focused on the complicated experiences her paternal grandparents and thousands of other Japanese Canadians endured, throughout their internment during the Second World War and in the years after. Exploring the different forms and incarnations that memory can take, Emma has investigated how specific memories can be navigated, remembered and revisited by drawing inspiration and learning, from her in depth and ongoing research in history, literature and art making. She has worked with the Japanese Canadian community to collect and record other family's stories and sought to explore through this work, how the memories associated with the Japanese Canadian internment have been stored and packed away. For how does one sort, contain and navigate the weight of individual memory? How does trans-generational memory get passed on? Is it possible for these fragile, elusive and multi-layered stories to be made tangible? >> Learn more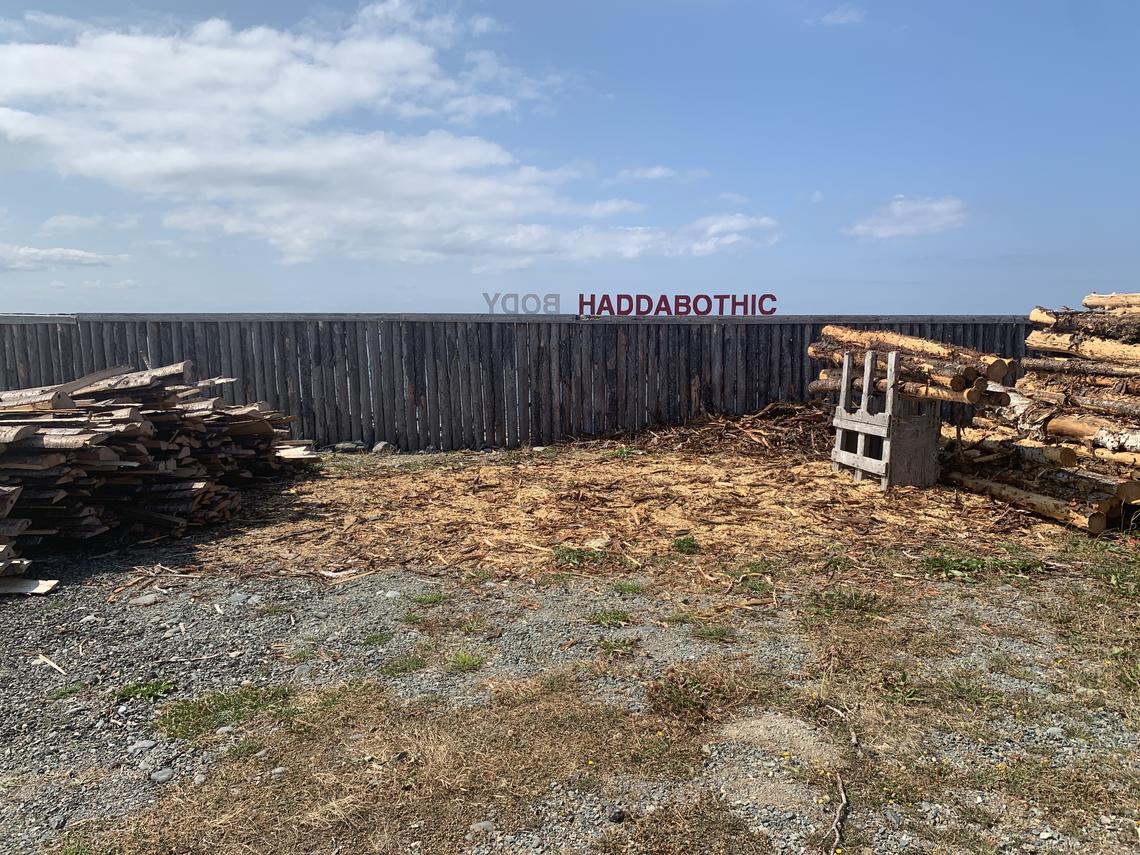 Logan MacDonald
LOGAN MACDONALD | In the Landscape
November 5, 2021 - 11 a.m.
Logan MacDonald is an artist, curator, writer, educator and activist who focuses on queer, disability and Indigenous perspectives. He is of European and Mi'kmaq ancestry, who identifies with both his Indigenous and settler roots. His artwork has exhibited across North America, notably with exhibitions at L.A.C.E. (Los Angeles) John Connelly Presents (New York), Ace Art Inc. (Winnipeg), The Rooms (St. John's), and Articule (Montréal). >> Learn more
BRITTNEY BEAR HAT | These Gifts
October 22, 2021 - 11 a.m.
Brittney Bear Hat is a Mohkinstsis/Calgary-based artist, whose Blackfoot and Cree/Dane-zaa ancestors have lived on the lands that are now part of Treaty 7 and 8, for many millennia. Her work explores this cultural lineage through installation, photography, text and collage. >> Learn more
CHRISTINA BATTLE | Considering Response
October 8, 2021 - 11 a.m.
Disaster, plants, and the internet: considering artistic practice as a part of response. >> Learn more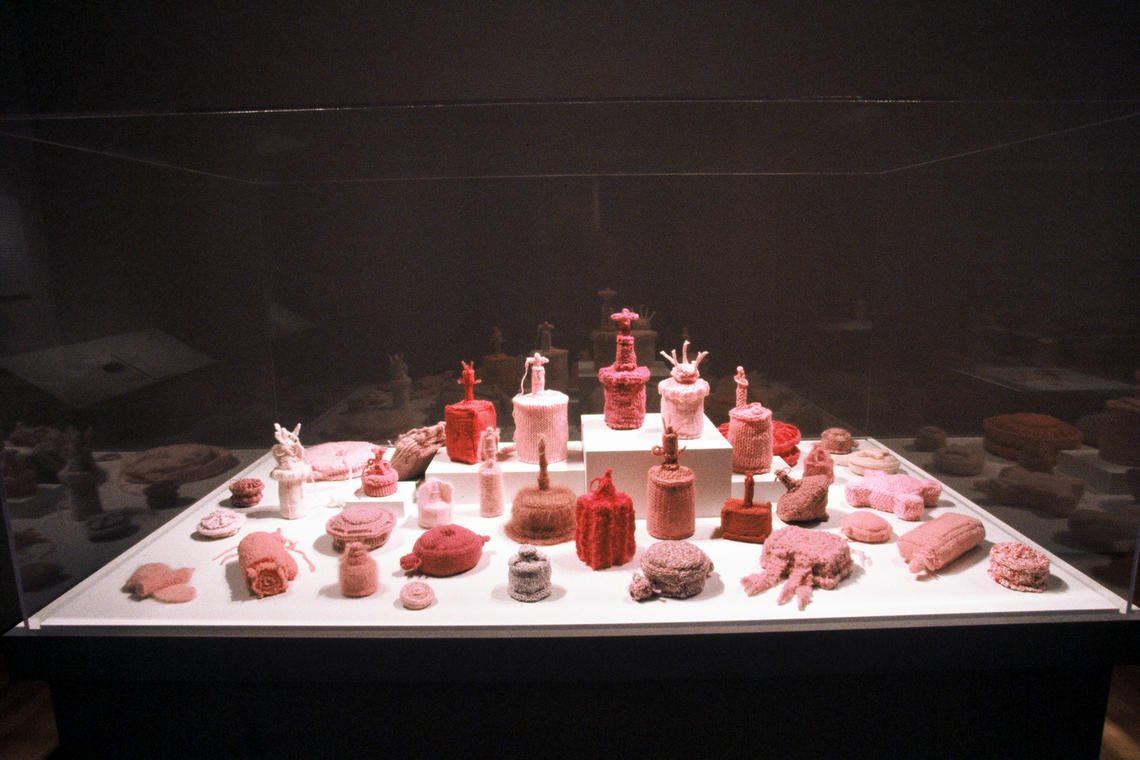 BARB HUNT | Enthrall / In thrall
September 24, 2021 - 11 a.m.
Barb Hunt will trace her development as an emerging artist in Winnipeg and her adventures as an artist across Canada and internationally. She critiques the social construction of gender through work such as her steel dresses. After the death of her father, she created works that were rituals of mourning, inspired by Newfoundland culture and her international research. This extended to work about the devastation of war, starting with her series of pink knitted antipersonnel land mines. She also created installations using worn camouflage army uniforms, which often take the shape of natural phenomena. Her current focus is the juxtaposition of domestic materials with imagery from the natural environment. As a professor, she developed and taught a professional practices course, so her talk will be generously sprinkled with advice for emerging artists. >> Learn more