Paget/Hoy Speakers Series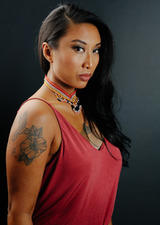 Catherine Hernandez (2019)
Public Incubation
Catherine Hernandez is the Artistic Director of b current performing arts and the award-winning author of Scarborough (Arsenal Pulp Press). Scarborough won the 2015 Jim Wong-Chu Award, was shortlisted for the Toronto Book Award, the Evergreen Forest of Reading Award, Edmund White Award for Debut Fiction, the Trillium Book Award; and longlisted for Canada Reads 2018. It made the "Best of 2017" list for the Globe and Mail, National Post, Quill and Quire, and CBC Books. It is now being adapted into a full-length film by Compy Films, Telefilm and Reel Asian Film Festival.
With roots in theatre, Catherine Hernandez incorporates the same philosophy of "Wrong and Strong" and "Failing Brilliantly" while developing her novels. This has meant actively incorporating feedback from the first draft to the final manuscript. This evening, attendees can engage in a discussion on this brave process and how it keeps this artist's heart open and ego in check.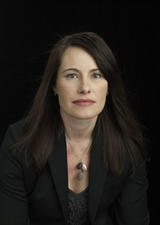 Camilla Gibb (2016)
The Writer as Anthropologist
Camilla Gibb is the author of four internationally acclaimed novels: Mouthing the Words, The Petty Details of So-and-so's Life, Sweetness in the Belly and The Beauty of Humanity Movement, and most recently a memoir, This is Happy. She has been the recipient of the Trillium Book Award (for best book in Ontario), the City of Toronto Book Award, and the CBC Canadian Literary Award, and has been shortlisted for the Scotiabank  Giller Prize and the 2016 RBC Taylor Prize.  
Camilla is an adjunct faculty member of the graduate creative writing programs at Guelph-Humber, the University of Toronto, and the Humber School for Writers, and is currently the June Callwood Professor in Social Justice at Victoria College, University of  Toronto.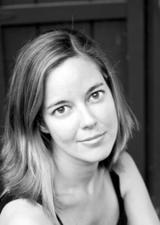 Alix Ohlin (2015)
The Writer as Wanderer
This lecture will discuss writers who wander from their places of origin and how the experience of wandering informs the stories they choose to tell—indeed, the very language they use to tell them. What stories do we tell in and about an increasingly globalized world? From the shifting uncertainties of wandering, a rich literature emerges. Ohlin will discuss her own experience as a writer who has wandered from the place where she began, as well as reflecting on the work of writers such as W.G. Sebald, Mavis Gallant, and Teju Cole.
Alix Ohlin's novel Inside was a finalist for the Scotiabank Giller Prize and the Rogers Writers Trust Prize. She is also the author of The Missing Person, a novel, and two story collections, Signs and Wonders and Babylon and Other Stories. Her work has appeared in Best American Short Stories, Best New American Voices, and many other magazines and anthologies. Born and raised in Montreal, she currently lives in Easton, Pennsylvania, and teaches at Lafayette College and in the Warren Wilson MFA Program for Writers.