MA in Literature in English
The MA in English at the University of Calgary offers the opportunity to complete a range of graduate courses. You may undertake an independent research project in either the one year course-based MA or the two year thesis-based MA.
Degree offered
Master of Arts (MA), thesis or course-based in English
Understanding graduate studies
Get important information about what you need to do before you begin your grad studies.
Ready to apply?
Ready to start your application? Get the information you need to apply today.
Course-based versus thesis-based
The course-based MA degree is an intensive program designed to be completed in a year and specifically for students interested in moving into PhD studies relatively quickly. The thesis-MA degree takes two years, has a slightly slower pace, and can often be the "terminal degree". Students holding a course-based and thesis-based MA are equally admissible to the PhD degree.
Master of Arts (MA), thesis-based
Thesis-based programs require that you pursue independent and original research culminating in a thesis. You will work under the supervision of a faculty member whose expertise matches your research area.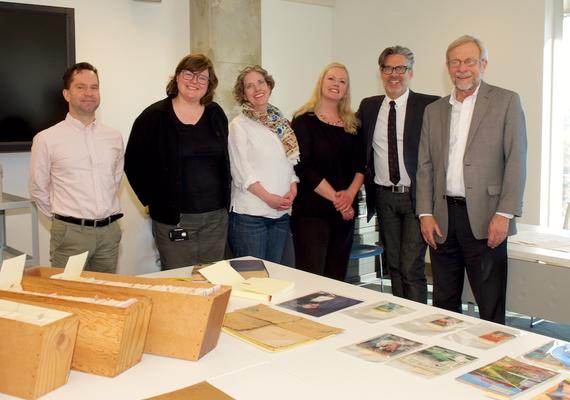 Master of Arts (MA), course-based
In a course-based program, all degree requirements are fulfilled by completing courses. These may include courses that involve a project, such as a major research paper or group project.
What is thesis-based study?
Pursue independent research guided by a supervisor who shares your research interests. If you want to advance your knowledge or expand your expertise in a specific field or research area, our thesis-based programs are for you.
What is course-based study?
Ideal if you're seeking to advance your career, our course-based programs offer research, project and group work components in a wide variety of delivery methods.
What is a supervisor?
A supervisor is a faculty member who oversees your research and the development of your thesis.
You must meet the minimum entrance requirements set by the Faculty of Graduate Studies. Graduate programs in English also have the following requirements:
MA degree admission requirements
A completed four-year undergraduate program, or equivalent, with a Major in English Literature or in a closely related discipline;
A minimum admission grade point average of 3.3 on a 4 point scale over the final 60 units (10 full-course equivalents);
A Statement of Intent (no more than 400 words);
A sample of critical writing, 5-10 pages;
For creative writing applicants, an additional sample of 5-10 pages of creative writing;
For applicants whose primary language is not English, proof of English language proficiency must be provided in one of the following ways: TOEFL score of 105 (internet-based test) or 600 (paper-based); IELTS score of 7.5 with no section less than 7.0 (academic version), MELAB score of 86, PTE score of 75;
Two academic references
Ready to apply?
Have you made your final decision and you're ready to apply?
What you'll need
The Faculty of Graduate Studies has detailed instructions about the application process.
Do you have everything?
You are responsible for ensuring your application is complete and all documents are received by the deadline. 
Graduate supervisor
The Department of English does not require you to confirm a supervisor prior to admission.
Begin your application
First create an eID. You must have one to access the online application.
Once you begin, remember to click 'Save & Continue' often to ensure your application is saved.
Graduate program contacts
Contact us for any questions you may have about the programs we offer in the Department of English.
Graduate Program Advisor
Ask me about graduate program advising
Lori Somner
Associate Head (Graduate Program)
Ask me about graduate degree requirements
Dr. Stefania Forlini
Creative Writing Coordinator
Ask me about the Creative Writing Program
Vivek Shraya