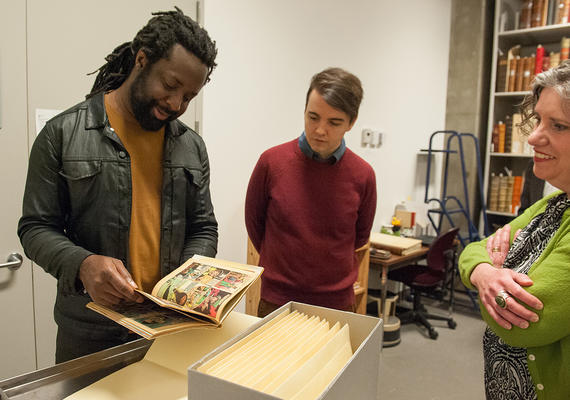 Calgary Distinguished Writers Program
The Calgary Distinguished Writers Program strives to advance the careers of Canadian writers. As a part of the Calgary writing community, it engages the community with the Faculty of Arts and the Department of English.
The current Canadian Writer-in-Residence is Liz Howard.
University of Calgary and Glenbow announce historic initiative
Glenbow Western Research Centre at the University of Calgary will increase access, teaching and research opportunities for students, academics and the public...