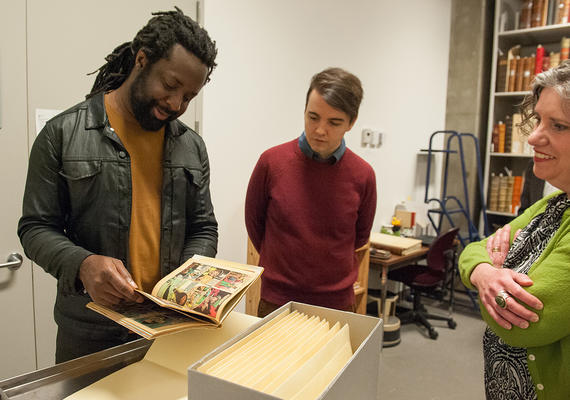 Calgary Distinguished Writers Program
The Calgary Distinguished Writers Program strives to advance the careers of Canadian writers. As a part of the Calgary writing community, it engages the community with the Faculty of Arts and the Department of English.
The current Canadian Writer-in-Residence is Teresa Wong.
New Books from UCalgary's Writerly Friends and Faculty
A roadside tour and hiking guide of Alberta's geological wonders and an assessment of energy efficient affordable housing have been added to the bookshelf...
In the News: Vivek Shraya, English, in CBC Radio
Gender-fluid dressing could lead to renaissance in fashion, says advocate