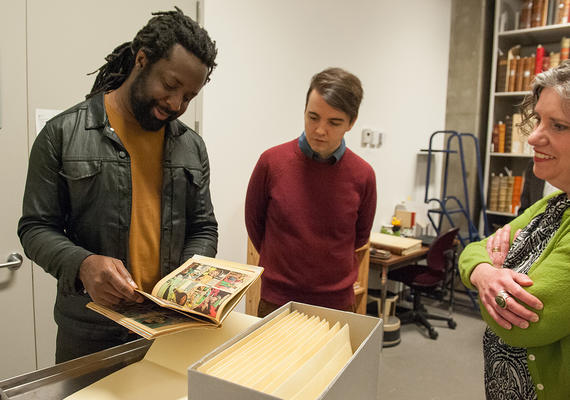 Calgary Distinguished Writers Program
The Calgary Distinguished Writers Program strives to advance the careers of Canadian writers. As a part of the Calgary writing community, it engages the community with the Faculty of Arts and the Department of English.
The current Canadian Writer-in-Residence is Sharanpal Ruprai.
Writing in suspended time: Approaches to creativity and creative thinking
Novelist, essayist, cultural commentator and UCalgary English prof Aritha van Herk on sparking a creative practice during extraordinary times...
In the News: Aritha van Herk, English, in CBC News
COVID-19: The future is here, now we must be resilient, nimble and smart