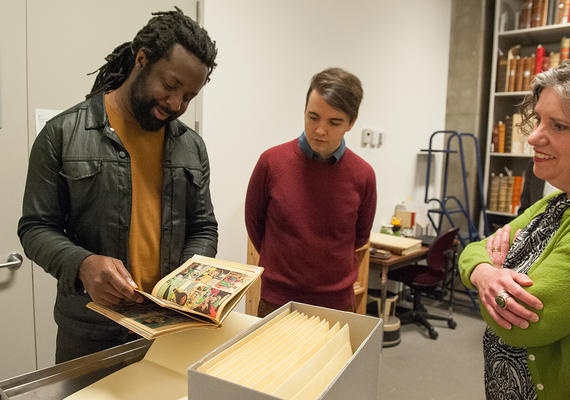 Calgary Distinguished Writers Program
The Calgary Distinguished Writers Program strives to advance the careers of Canadian writers. As a part of the Calgary writing community, it engages the community with the Faculty of Arts and the Department of English.
The current Canadian Writer-in-Residence is Meg Braem.
English student explores how we understand climate change through narrative
PhD student, Killam Laureate Leah Van Dyk examines the literature of climate change...
In the News: Aritha van Herk, English, in The Calgary Herald
Is defiance of authority embedded in the DNA of Albertans?