English Department Graduate Students' Association
The current Executive Committee is excited to be working with and representing you this year! We welcome all inquiries about graduate student life at the University of Calgary:
Our President (2022-2023) is Rachel Stubbs: rachel.stubbs@ucalgary.ca 
Our Director (2022-2023) is Amy LeBlanc: ajleblan@ucalgary.ca; 
If you are a current graduate student in the department, inquiries can be sent to artsgradsc@ucalgary.ca (general program inquiries), the President (program and EDGA inquiries), or the Director (community and peer support inquiries).
INTERESTED in volunteering with EDGA? Check out our forthcoming volunteer opportunities below! Nominations are held annually at our Annual General Meeting (AGM) in mid-September.
Our Association holds elections every September, for students to serve a one or two-year term. These positions include: 
Executive Committee: Board members who run the daily workings of EDGA, including representing graduate students at departmental and university meetings, finance, overseeing committees, and peer support. These positions include President, Director, Two MA Representatives, and Treasurer
Free-Exchange Conference co-chairs: Responsible for leading our annual student-led graduate conference
Anti-Racism and Decolonization Community Collective: ARDCC offers peer support and community-building for all members of the graduate student community, and ARDCC's primary function is to support, listen to, and advocate for BIPOC graduate students within the department and the institution. ARDCC holds regular meetings which are open to the community, in addition to holding office hours, organizing seminars, and assisting in departmental workshops
Social Committee: Responsible for graduate student social and research events
Free-Exchange Committee: Support committee for the running of Free-Exchange, under the direction of the conference co-chairs
Representatives who attend meetings by the Graduate Students' Association (GSA), our student-led, university-wide support organization
And more!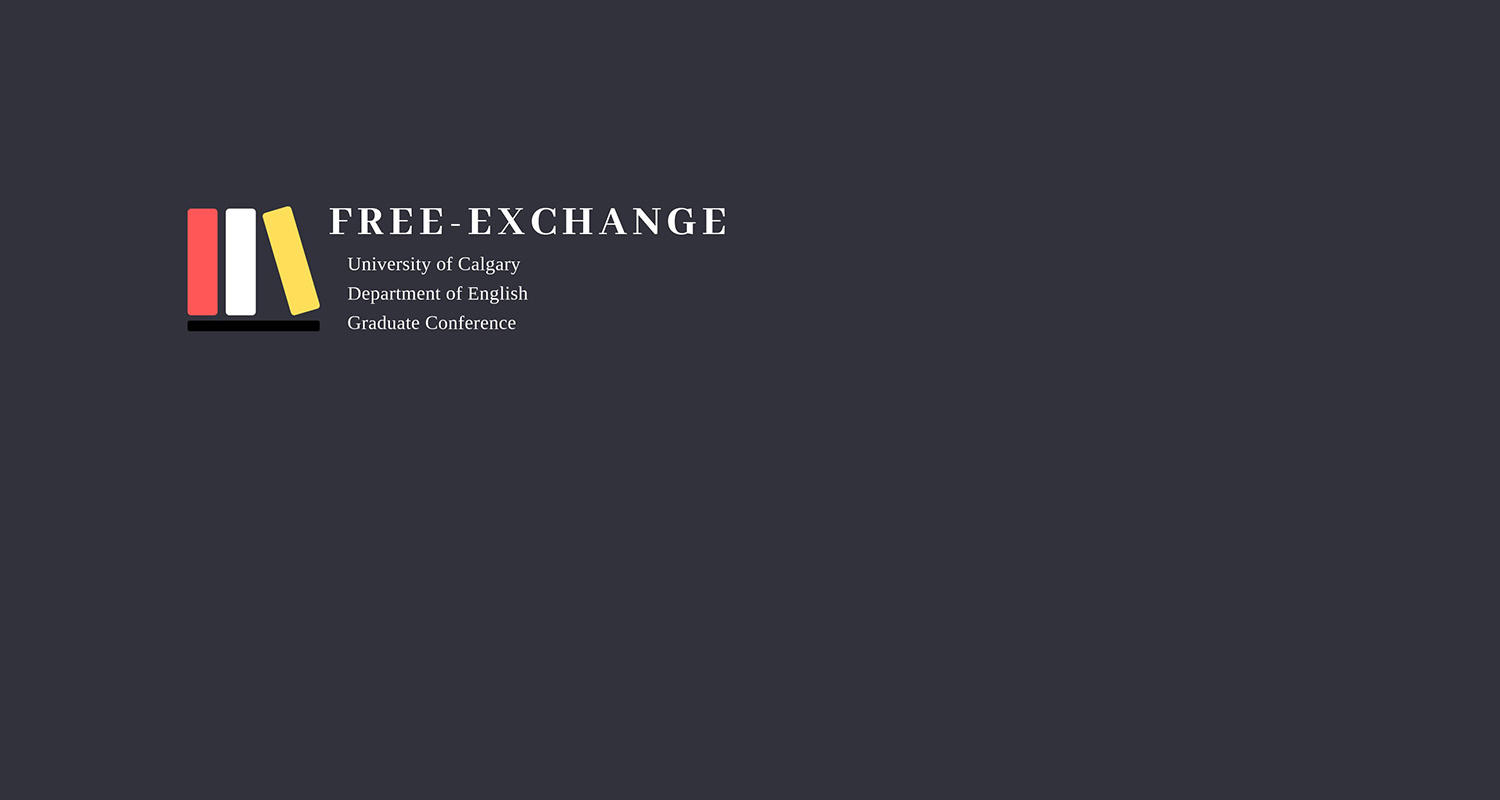 Free Exchange Conference
Free Exchange is an annual interdisciplinary conference organized and run by graduate students from the Department of English at the University of Calgary. Founded over twenty years ago, the Free Exchange Conference has grown in size and scope and has attracted participants from across Canada, the United States, and beyond.