Field schools
Field work is an important part of the student experience. You'll have opportunities to spend time in the field locally as well as internationally.
Belize Primatology Field School (Term TBA)
Students study the daily activities of the Black Howler Monkeys in Belize, learning all aspects of primate field research, including developing a sophisticated research proposal, and data collection techniques, while also applying classroom learning in primate behaviour, ecology and evolution in an actual field situation.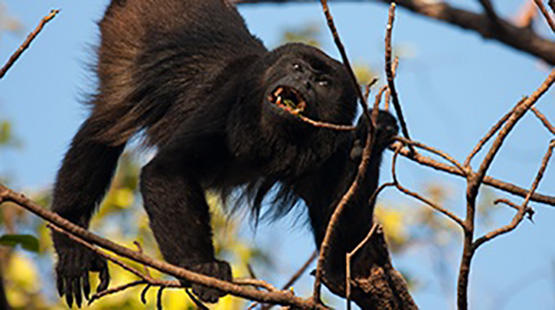 Cluny Fortified Village Archaeological Field School (Spring 2020)
The Cluny site (AD 1700) is located on the Bow River about 100 kilometres east of Calgary on the Siksika Blackfoot Reserve. Students excavate in living areas and in the fortification trench and palisade, and uncover remains such as animal bones, tools, pottery, and European trade goods such as glass beads. Excavation, cataloguing, analyzing, and interpreting the remains are all part of the experience. The field school is run in conjunction with the Blackfoot Crossing Historic Park Interpretive Centre.
Registration for the field school is now open. Course runs May 11 - Jun 19, 2020.
Please contact Dr. Lindsay Amundsen-Meyer for more information. 
Maya Archaeology and Ecology: Cultural Heritage Field Program (Spring 2020)
The Maya Archaeology and Ecology field program, part of the department's Cultural Heritage Studies focus, offers a multidisciplinary approach to the study of Maya culture history and ecology through the classes offered: ARKY 347, ANTH/ARKY 523, ANTH 400, ARKY 597, DEST 501.
The field program is integrated with the Yaxnohcah Archaeological Project, located in the Calakmul Biosphere, in southern Campeche, the largest protected rainforest in Mexico. The project research focuses on the earliest Maya inhabitants of this area, their adaptation to this unique environment, and the subsequent development of a multi-nodal urban landscape. In addition to daily presentations given in the Villahermosa Research Station classroom, students will participate in archaeological and environmental activities designed to enrich the lectures with hands-on experiential learning.
For more information please visit the Group Study website. Don't delay, first information session being held on Oct. 8, 2020 (4pm, ES 859).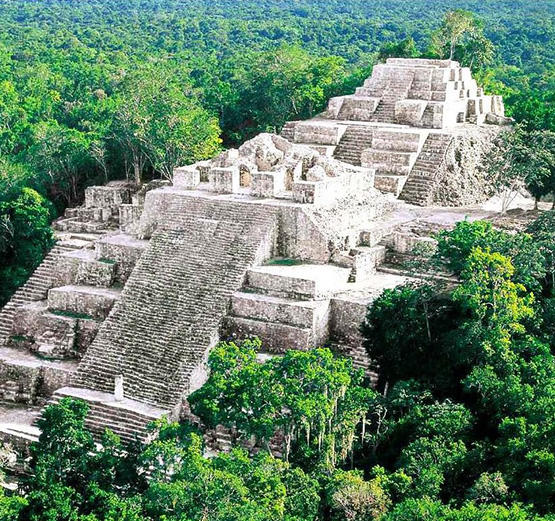 Ghana: Development in situ (Spring 2020)
Join native Ghanaian and UCalgary professor, Dr. Rita Yembilah on a program that examines the legacy and consequences of colonialism in Ghana. Here you will explore the unique perspectives of this developing nation through the visits NGOs, development projects, government officials, the Tamale Teaching Hospital, the Paga Pikworo Slave Camp, and Elmina Castle. Students will receive credit for three courses: DEST 401 & 501, and ANTH 541. For more details, please visit the Group Study website. Don't delay, first information meeting on September 19, 2019 (4 pom, ES 702).