Biological Anthropology
Biological anthropologists (formerly known as physical anthropologists) study the fossil remains of our past and living human ancestors, the living primates, as well as the adaptation of living humans to different environments.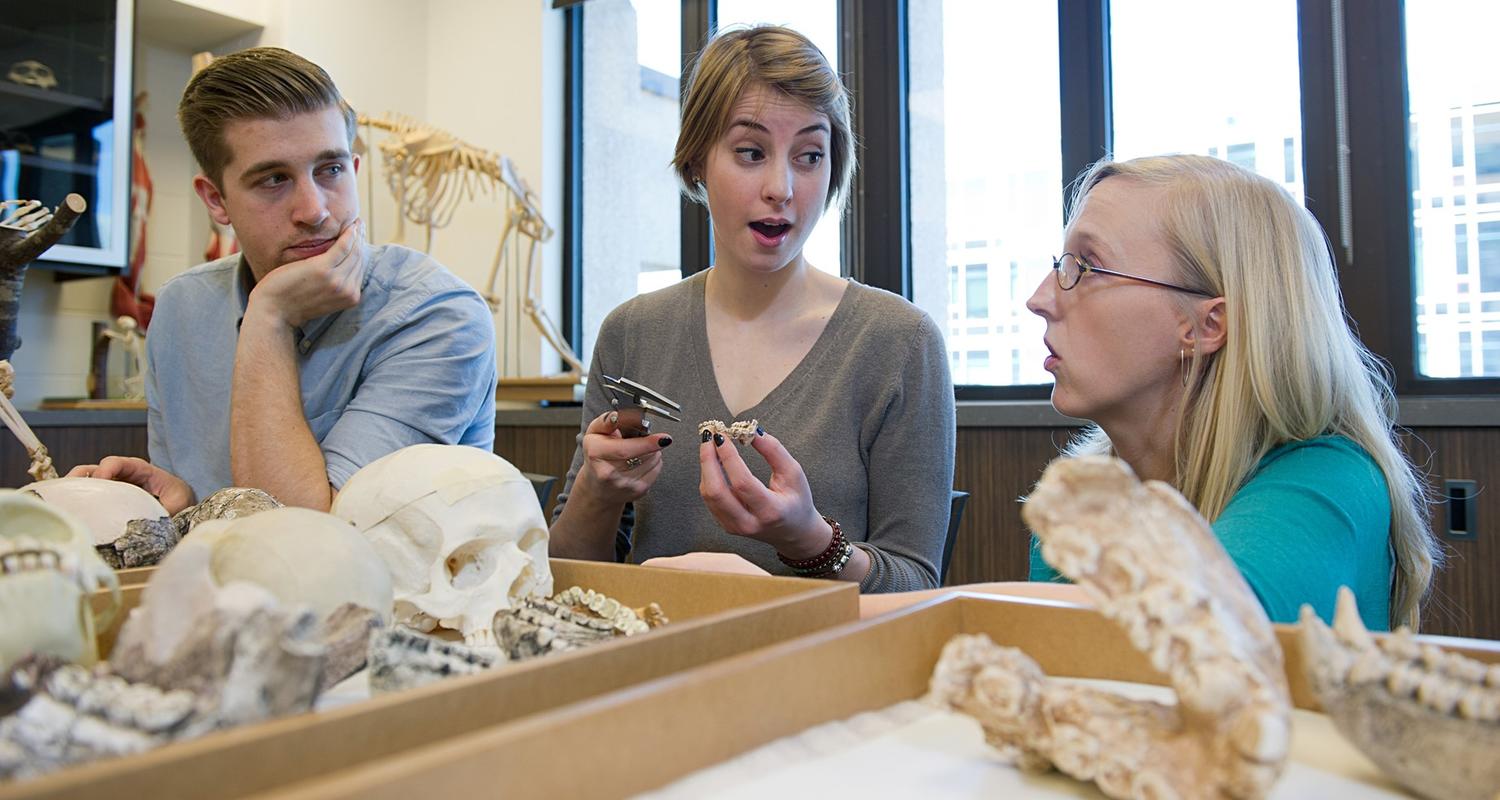 Put your education to work
Build a career in forensic sciences, health sciences or epidemiology. Work in a museum of natural history or a zoological garden
We offer a wide range of courses on primate behaviour, evolution, ecology, cognition and conservation. The department has a laboratory with casts of fossils from the earliest primates through to modern humans.
Through field schools and projects, we encourage research to gain experience outside of the classroom. Our commitment to long-term research is a hallmark of our understanding of the populations and environments we study.
Field Schools
Fieldwork is an important part of the student experience. You'll have opportunities to spend time in the field locally as well as internationally.