Graduate courses
Department of English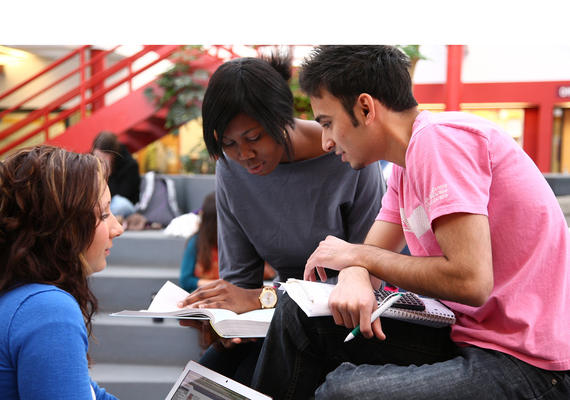 Explore our course offerings
Looking for a particular course within the Department of English? Need to find course outlines?
Upcoming Courses Fall 2019
Instructor: Derritt Mason
Schedule: Monday 9:30 -12:15
It would be an understatement to say that we are currently witnessing an explosion of young adult (YA) title featuring LGBTQ2S+ characters. YA author Malinda Lo reports that the number of such books released annually by mainstream publishers has quadrupled over the last fifteen years, surging from fewer than 20 titles per year in the early 2000s to nearly 80 in 2016.
Readers are now able to select from a rapidly growing, intersectional body of titles that depart from the gay problem novels of the twentieth century—which largely featured white, middle-class, male protagonists—and engage thoughtfully with race, class, religion, dis/ability, mental health, and Indigeneity. Moreover, queer YA titles span form and genre, and now include graphic narrative, fantasy, science fiction, memoir, and poetry. 
This class aims to equip students with an array of theoretical and methodological strategies for critically reading, interpreting, and writing about queer YA literature and culture, a toolkit that accounts for the ever-expanding formal and thematic diversity of queer YA as well as the development in recent years of queer childhood and adolescent theory. This class takes a theoretically broad and principally contemporary approach to its topic, aiming to help students become thoughtful readers of YA who are conversant in how the genre intersects with other popular media (video games, television) at the intersection of adolescence and queerness.
Instructor: Anthony Camara
Schedule: Wednesday 12:30 – 15:15
Considering that the Nineties was a period of tremendous social and political upheaval in Britain—take, for instance, the debates around "The Woman Question"; the provocations of Aestheticism and Decadence; and imperial anxieties about tumult in the colonies—it should hardly be a surprise that the Fin de Siècle saw a profusion of innovative writings in popular literary genres. To name just a few landmarks, the 1890s saw the revival of the gothic; the maturation of the detective story; the elaboration of the scientific romance; and the birth of so-called "slum" and "New Woman" novels. This course familiarizes students with these genres, distinguishing them within the larger field of late Victorian literary production while also charting the historical forces that interrelate them. Cartography plays a crucial role in this endeavour, as all the primary texts on the syllabus function as literary cartographies, demonstrating a pronounced interest in mapping a specific geographic territory which is a region of—or apart from, but nevertheless intimately tied to—Britain. By examining texts that map abject, exceptional, or uncertain realms of Britain (think: newly constructed suburbs, reviled slums, and the empire's colonies), this class enables students to discover how the politics inherent to place, space, geography, and representation reflect the tumultuously changing notions of British identity at the Fin de Siècle. Primary texts include works by Vernon Lee, Arthur Machen, L. T. Meade, H. G. Wells, Richard Marsh, Amy Levy, and Ella Hepworth Dixon.
Instructor: Dr. Aruna Srivastava
Schedule: Monday 13:00 - 15:50
This course is designed to offer students new to graduate studies or new to the University of Calgary an introduction to a variety of scholarly and professional skills. The aim is to ensure you have the training to help you succeed academically and professionally. To this end, guest with a range of expertise will meet with us each week to present their areas of research or their research methodologies, to help you develop specific skills (grant writing for example, or advanced library research), or guide you through useful practices such as proposal writing and conference presentation).
This is a half-year, pass/fail course, not included in GPA.
Graduate program contacts
Contact us for any questions you may have about the programs we offer in the Department of English.
Graduate Program Administrator
Ask me about graduate program advising
Carole Taylor
403.220.5484
enggrad@ucalgary.ca
Associate Head (Graduate Program)
Ask me about graduate degree requirements
Dr. Suzette Mayr
smayr@ucalgary.ca