Department of Anthropology and Archaeology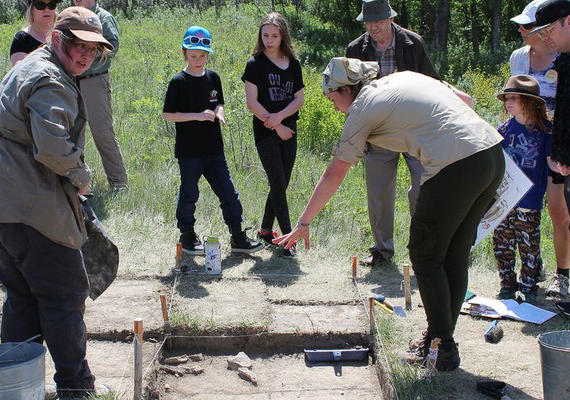 Community engagement
The Public Archaeology Program's field season ran from May 13 to June 12, 2019. Stay tuned for updates!
Browse our other community engagement projects. Including, Aboriginal Youth Engagement and Digitally Preserving Alberta's Heritage.
Class of 2019: MA grad's hard path from Ghana and polio to UCalgary convocation stage
Social cultural anthropologist David Achuroa's research inspired by his childhood disability ...
In the News: Mike Maloney, Anthropology and Archaeology, in CTV Calgary
Baffin Island shipwreck gives glimpse into little known chapter of Canadian history
In the News: Alumni Heather Buchanan (Art), Peter Hemminger (Communication, Media and Film) and Rachel Wade (Communication, Media and Film) in UCalgary Alumni Stories
Top 40 Under 40: Part One
In the News: Alumna Kelly James (Development Studies and Economics) in UCalgary Alumni Stories
Top 40 Under 40: Part Two