How to apply for graduate studies
Get onto the path to your next degree in Communication and Media Studies with these steps.
Getting ready
Follow these steps before you apply for grad studies. Admissions to graduate programs are highly competitive, as there are a limited number of spaces. There is no general right of admission, so it's best to be as prepared as possible.
Before you start
Ensure you meet admission requirements for the Faculty of Graduate Studies and your program.
Preparing
Plan 2 to 6 months to prepare required documents. International students may need longer.
Deadline
Your online application is due December 1, and all application components must be received by Dec. 15 to be considered for funding for September admission.
Master of Arts (MA)
The Department of Communication, Media and Film offers potential graduate students a thesis-based Masters program.
Doctor of Philosophy (PhD)
The Department of Communication, Media and Film offers potential graduate students a thesis-based Doctor of Philosophy program.
English language proficiency
Proficiency in the English language is essential for the pursuit and successful completion of graduate programs at UCalgary. If your first language is not English, you may fulfill the English language proficiency requirement in one of the following ways, before being admitted to the Faculty of Graduate Studies.
TOEFL
By writing the Test of English as a Foreign Language (TOEFL) and obtaining a minimum score of at least 560 (written test) or 86 (internet-based test) with no section less than 20. Apply via the TOEFL website. When requesting official test results be forwarded to UCalgary, indicate the institution code 0813 and the code appropriate to the graduate program, as listed on the TOEFL website.
IELTS
By writing the academic test format of the International English Language Testing System (IELTS) and obtaining a minimum score of 6.5 with no section less than 6.0
 
IFP
By successfully completing Tier 3 of the University of Calgary's International Foundations Program (IFP) with minimum grades of:
— B in writing and grammar
— C  in reading comprehension
— C in listening comprehension and oral fluency.
PTE
By completing the Pearson Test of English (PTE) and obtaining a score of at least 59, or higher.
MELAB
Michigan English Language Battery (MELAB) score of 80, or higher.
Exemptions
Students who have degrees from universities where the primary language of instruction was English are exempt from having to prove English language proficiency. Your degree certificate and/or transcripts should specify that the language of instruction is English.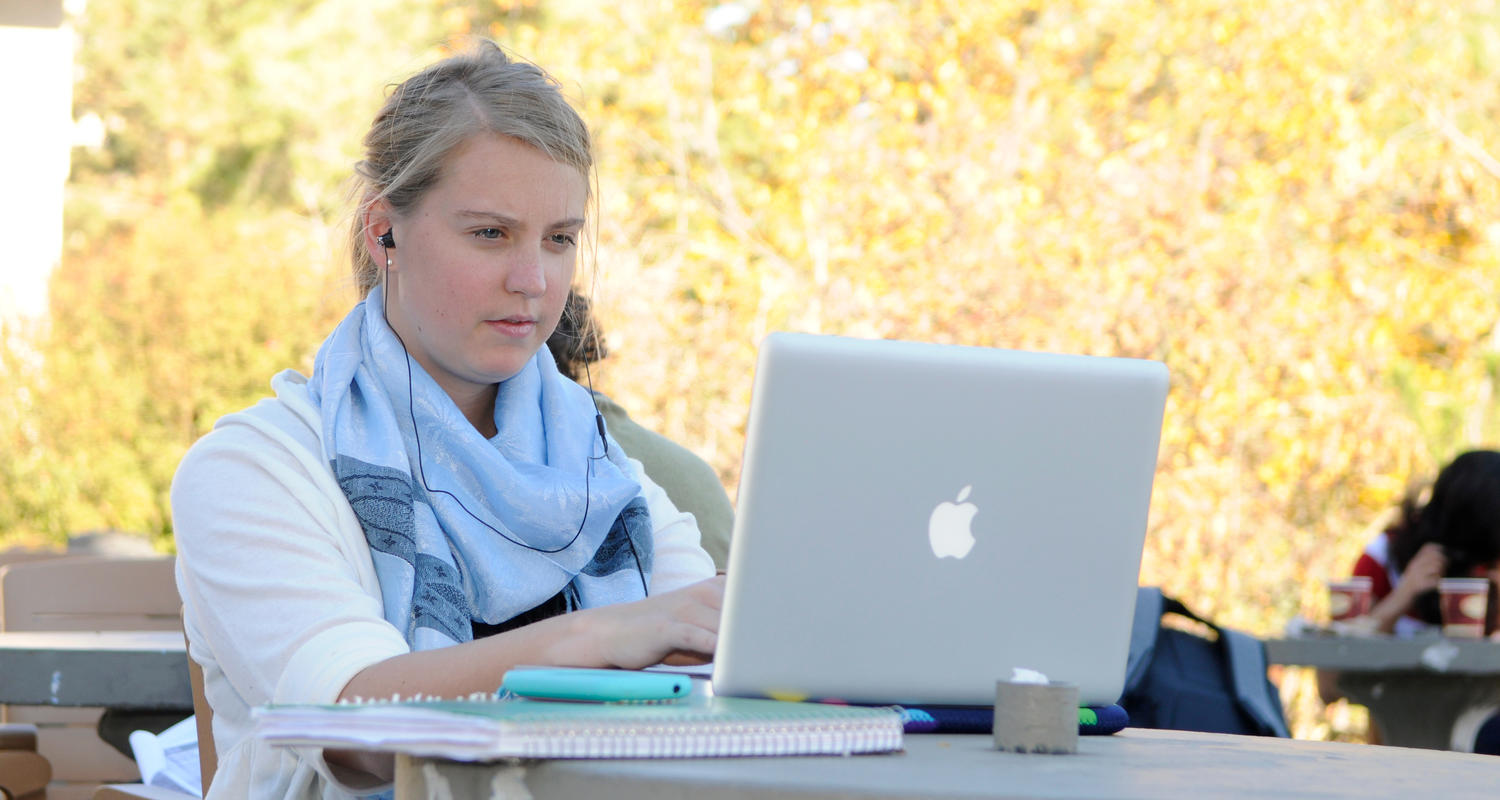 Online reference forms
The Department of Communication, Media and Film requires two academic online reference forms. We recognize references are supplied in confidence. Referees will not be notified until you submit your application. References are valid for one year from the date on reference.
Ready to apply?
Have you made your final decision and you're ready to apply?
What you'll need
The Faculty of Graduate Studies has detailed instructions about the application process.
Do you have everything?
You are responsible for ensuring your application is complete and all documents are received by the deadline.
Graduate supervisor
Students are advised to contact the Department of Communication, Media and Film for guidance in finding a supervisor.
Begin your application
First create an eID. You must have one to access the online application.
Once you begin, remember to click 'Save & Continue' often to ensure your application is saved.
Graduate Program Advisor
Ask me about graduate program advising
 
Director of Graduate Programs
Ask me about graduate degree requirements
Jessalynn Keller
403-220-8728
Office location
Looking for office location, address or hours?