Geography is an integrative discipline that explores the earth as a whole system. We study the Earth's human and physical landscapes. We focus on places and spaces to understand the interrelated elements associated with environmental, economic, political, and cultural change, and to propose solutions to problems in these areas. During the course of your studies, you will develop skills in research, geospatial methods, logical and abstract reasoning, as well as in-depth knowledge of the different regions and cultures that make up our global community.
You will have the opportunity to focus in on one of five streams:
Earth system science
Environmental governance and management
Geospatial science
Urban, regional and global political economy
Development, power and justice
These streams focus on human geography, physical geography or geospatial methods. As a Geography graduate you will have an excellent background in communication, research methods, analytical skills, statistics, GIS and remote sensing; preparing you for a career in natural resource industries, education or government agencies.
Urban Studies is a broad interdisciplinary program designed to provide an integrated understanding of the social, political, economic, environmental and cultural processes that shape urban life, with particular attention paid to how these processes operate in space and time. Cities are sites of great cultural and ethnic diversity, economic innovation and inequality, cultural expression, resource consumption, wealth generation, and political conflict and cooperation.
Today most developed societies are predominantly urban, even as global processes increasingly shape them. The processes that shape urban life play a critical role in shaping the sustainability of societies. Indeed, it is impossible to understand sustainability issues without understanding the organization of cities. The Urban Studies program provides a strong background for students interested in working in both public and private sector fields including urban and regional planning, public policy, architecture, environmental design, economic development, city administration, social services, cultural programming, urban politics, law, and education.
Earth Science is the study of the materials that make up the Earth and the natural and human processes that shape the landscape. During the course of your studies, much of your learning will occur in class, field study and during labs. You'll work across four disciplines of geography, geology, geophysics and archaeology to develop your understanding of how natural systems affect human culture – and are influenced by it.
The Earth Science program has a problem-solving focus with the following themes: Earth science techniques, climate & hydrology, biosphere interactions, and global processes and change. The program is highly flexible and designed to allow you to customize your courses to satisfy your academic interests. Earth Science graduates find work in environmental assessment firms, environmental education, forestry management, natural resource industries, and sustainable development etc.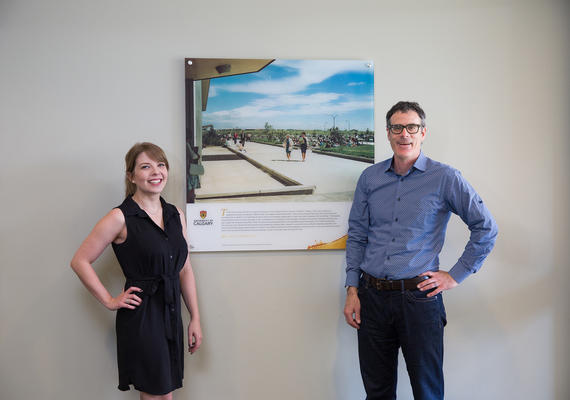 Giving
Thanks to generous donor support, we are able to offer engaging learning experiences, enrich programs and create research opportunities for our students across the Department of Geography.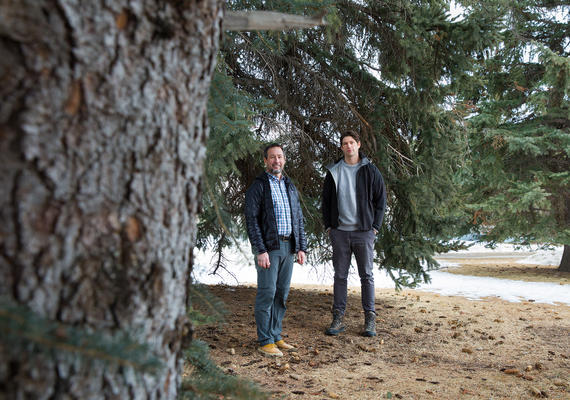 Work with us
Learn about exciting career opportunities within the Department of Geography.