Field programs
Expand your horizons and develop field work skills both locally and internationally
Geography 391 (GEOG 391) Geography Field Studies
Develop field research techniques and learn topics in physical and human geography. Learn and apply research methodology in a real-life study situation.
This course is designed for second year Geography, Earth Science and Environmental Science majors to prepare you for in-depth concepts covered in senior courses and provide you with hands-on experience in the field of geographic research.
Topics may include fluvial geomorphology, hydrology, land use mapping, biogeography, human and urban geography, vegetation sampling, remote sensing, soils geography, microclimate, and land use conflicts, historical geography, resource issues or transportation.
GEOG 391 is a required course for Geography and Earth Science Majors.
Quick references
Geographic Field Studies (GEOG 391) provides 3 academic units and requires consent of the Department of Geography. 
Overview
Location: Cranbrook, B.C.
Language: English
Semester: Summer
Application status: Open
Application deadline: First come, first considered
Prerequisites
Consent of the department. 
How to apply
Please note all communication will be through your UCalgary email address. Please watch for an information session in February. 
Application status: Closed
Costs and funding
Costs
The estimated supplementary fee for the GEOG 391 Geographic Field Studies Group Study Program is $950.60. This includes field trips, local transportation, accommodations and meals. The supplementary fee does not include tuition.
Important information regarding fee payments: Fees are non-refundable. Fees secure your space in the program and allow payments for logistical arrangements.
Please note: itinerary and costs are subject to change
Funding
Shell Experiential Energy Learning: This program is eligible for the Shell Experiential Energy Learning (SEEL) Program Activities Fund. Please review the information and application instructions.
Itinerary
Please note: itinerary, cost and dates are subject to change.
Pre-departure
Aug. 21 & 22, Calgary: Instruction (module 1 & 2)
In-field
Aug. 23, Calgary/Blue Lake: Depart Calgary for Blue Lake via Banff (module 3)
Aug. 24–29, Blue Lake area: Participants rotate through daily modules 4–9
Aug. 30, Blue Lake/Calgary: Depart Blue Lake for Calgary
Location
The chosen location is the Blue Lake Centre which is 26 km west of Canal Flats in southeastern British Columbia. This location enables us to undertake a wide variety of research projects within a short distance due to the varied terrain and historical/economic development.
Accommodation
Cabin style with multiple beds per cabin.
Additional information / FAQs
Field study programs may present different challenges from on-campus classes. There may be a lack of resources, emergency services, or hospitals; accessibility issues and/or demands on the physical and the mental self; all of which can be a challenge when away from your usual support systems and structures. Adequate preparation is essential.
For this reason, it is imperative that you evaluate all aspects of your own physical, psychological, emotional and spiritual condition against the rigors of the particular field study program you are selecting. Please contact us if you are unsure as to whether or not this program is a good fit for you and/or if you have any circumstances that could impede your enjoyment of the program. We will be happy to assist you in finding the best options for you and arranging any supports or accommodations necessary to ensure your success.
Please note if you have or are seeking a certificate from Student Accessibility Services, you should provide this early to ensure that the option that you are seeking can support your needs.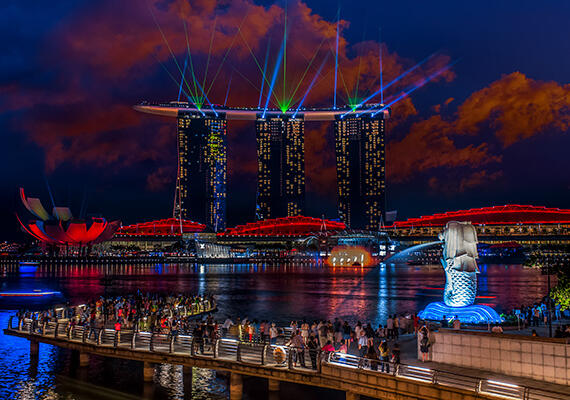 Spring 2019 Smart Cities of Asia
This field school focuses on cutting-edge smart technologies and sustainable development in a variety of Asia's major urban centres across Japan, China, Taiwan, Hong Kong, and Singapore. Issues such as energy sourcing and consumption, water use, waste management, natural disaster mitigation, transportation, and communication will all be explored through the lenses of human and environmental geography and urban studies.
During your five weeks in-field, you will use a broad variety of techniques such as direct observation, fieldwork, and instruction to explore how these cities are working to create sustainable environments and cities that are livable for all. Your experiences will be enhanced by learning from local experts who are currently working and studying in-field.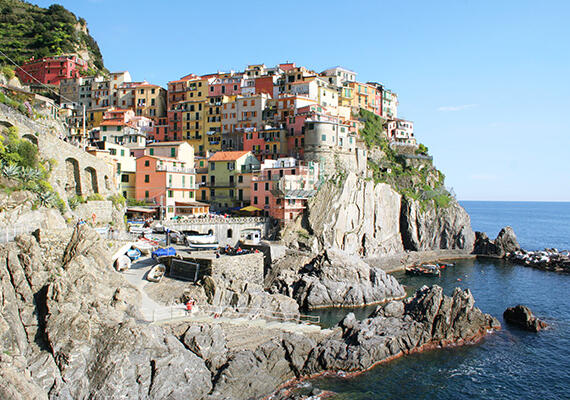 Spring 2019 Italy and Greece
Ancient Civilizations & Environmental Issues
This field school will provide participants the opportunity to explore ancient and modern urban environments in a variety of locations in Italy and Greece. This interdisciplinary program will also explore the challenges for creating more sustainable tourism. 
Over the span of 3.5 weeks, participants will compare urban environments of modern and ancient Greek and Roman civilizations through the lenses of archaeology and geography. They will develop understanding of how environmental processes have impacted, and are impacted by, ancient and modern life in the region and how tourism influences the preservation and management of cultural and natural resources today. Experiences in the region will be enhanced by instruction, direct observation, fieldwork, and discussion.
Undergraduate Program Advisor
Ask me about general undergraduate program advising.
Jeannine Beck Merino
403.220.5588
jbeckmerino@ucalgary.ca »
Geography office location
Looking for office location, address or hours?
Arts Student Centre
Ask us about admissions, degree programs, graduation and more.