International Field Programs 2023
Travel with us and earn credits! Scroll down for more information on each program.
Spring 2023 Sustainable Cities: Learning from Europe
Summer 2023 Urban Political Economy in Buenos Aires
Geography 391 Quick references
Geographic Field Studies (GEOG 391) provides 3 academic units and requires consent of the Department of Geography. 
Geography 391 Geographic Field Studies
GEOG 391 is a required course for Geography and Earth Science Majors.
This course is designed for Geography and Earth Science majors to prepare you for in-depth concepts covered in senior courses and provide you with hands-on experience in the field of geographic research. You will develop field research techniques and learn about topics in physical and human geography including how to apply research methodology in a real-life study situation.
Topics may include fluvial geomorphology, hydrology, land use mapping, biogeography, human and urban geography, vegetation sampling, remote sensing, soils geography, microclimate, and land use conflicts, historical geography, resource issues or transportation.
There is a non-refundable supplementary fee for GEOG 391 Geographic Field Studies. This includes field trips, local transportation, accommodations and meals. The supplementary fee does not include tuition.
Please note: itinerary and costs are subject to change
Additional information / FAQs
Field study programs may present different challenges from on-campus classes. There may be a lack of resources, emergency services, or hospitals; accessibility issues and/or demands on the physical and the mental self; all of which can be a challenge when away from your usual support systems and structures. Adequate preparation is essential.
For this reason, it is imperative that you evaluate all aspects of your own physical, psychological, emotional and spiritual condition against the rigors of the particular field study program you are selecting. Please contact us if you are unsure as to whether or not this program is a good fit for you and/or if you have any circumstances that could impede your enjoyment of the program. We will be happy to assist you in finding the best options for you and arranging any supports or accommodations necessary to ensure your success.
Please note if you have or are seeking a certificate from Student Accessibility Services, you should provide this early to ensure that the option that you are seeking can support your needs.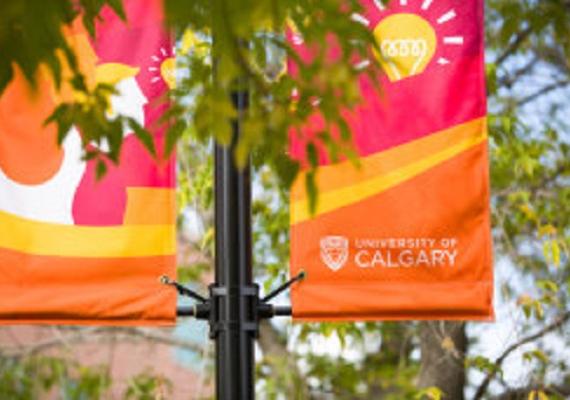 2023 Department of Geography Group Study Programs
Spring 2023 Sustainable Cities: Learning from Europe
Information session in-person October 6th, 2022
Information session on zoom October 20th, 2022
Questions? email Dr. Williams: awill@ucalgary.ca
Summer 2023 Urban Political Economy in Buenos Aires
Information session in-person October 11th, 2022
Information session on zoom October 12th, 2022
Questions? email Dr. Burns: ryan.burns1@ucalgary.ca 
Sustainable Cities: Learning from Europe
Spring 2023
Through the lens of Geography and Urban Studies, you will have the opportunity to broaden your understanding of sustainability by learning various approaches used in Denmark, the Netherlands, France, Luxembourg, and Germany. The itinerary will focus on regional sustainable development, sustainable urban design, urban planning and politics, housing, environmental problems and policies, conservation, and the significance of the historical development of the selected cities and regions. Exposure to urban and rural landscapes will be maximized with direct observation, instruction, and fieldwork. You will see firsthand examples of sustainable communities, sustainable environmental management, land use, and transit in this 5-week immersive experience across Europe.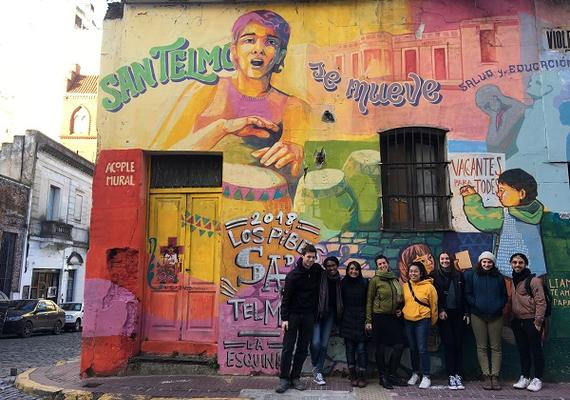 Urban Political Economy in Buenos Aires
Summer 2023
Beginning in the 1970s and 1980s, a wave of economic reforms began radically reshaping the role of the public and private sectors in Canada, the United States and the United Kingdom. These reforms privatized public assets and services, withdrew government support from some industries and sectors entirely, reduced financial regulations, and signaled the rise of market triumphalism. These "neoliberalism" programs were openly tested as experiments in South America, in the dictatorships of Argentina and Chile, and in similar contexts in Bolivia, Venezuela, Brazil, and other neighboring countries, before making their way North.
In collaboration with Dr. Mónica Farías, a researcher with University of Buenos Aires, this GSP will not only reveal new geographies, manifestations, and relations of neoliberalism, but it will also help students develop a framework for critiquing neoliberalism and for identifying its cracks and fissures—spaces of possibility for something else to take its place. Students will pair feminist with de-colonial analysis to better understand neoliberalism as uneven and complex, but ultimately contingent, incomplete, and contestable.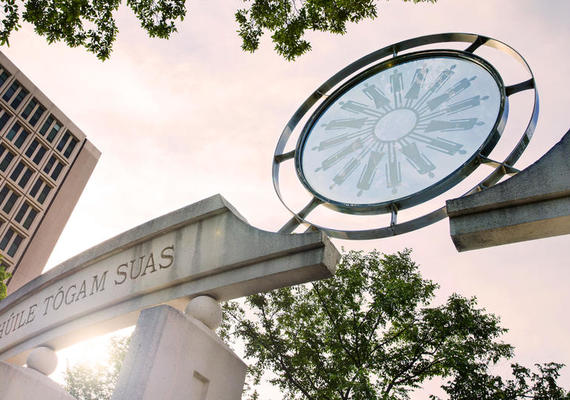 Study Abroad
Our Group Study programs are open to undergraduate students in good academic standing from all faculties.
Applications will be considered after your application, unofficial transcript, and additional questionnaire have been received by Study Abroad.
In addition to the requirements listed here, the instructor may request a brief meeting with potential candidates.