Field programs
Expand your horizons and develop field work skills both locally and internationally
Geography 391 (GEOG 391) Geography Field Studies
Develop field research techniques and learn topics in physical and human geography. Learn and apply research methodology in a real-life study situation.
This course is designed for Geography and Earth Science majors to prepare you for in-depth concepts covered in senior courses and provide you with hands-on experience in the field of geographic research.
Topics may include fluvial geomorphology, hydrology, land use mapping, biogeography, human and urban geography, vegetation sampling, remote sensing, soils geography, microclimate, and land use conflicts, historical geography, resource issues or transportation.
GEOG 391 is a required course for Geography and Earth Science Majors.
Quick references
Geographic Field Studies (GEOG 391) provides 3 academic units and requires consent of the Department of Geography. 
Overview
Location: Calgary & area
Language: English
Semester: Summer
Application status: Closed for 2021
Application deadline: First come, first considered
Prerequisites
Consent of the department. 
How to apply
Please note all communication will be through your UCalgary email address. Please watch for an information session in February. 
Application status: Closed for 2021
Costs
There is a non-refundable supplementary fee for GEOG 391 Geographic Field Studies. This includes field trips, local transportation, accommodations and meals. The supplementary fee does not include tuition.
Important information regarding fee payments: Fees are non-refundable. Fees secure your space in the program and allow payments for logistical arrangements.
Please note: itinerary and costs are subject to change
Itinerary
Please note: itinerary, cost and dates are subject to change.
Pre-departure
Calgary: Instruction module 1-2
In-field
Additional information / FAQs
Field study programs may present different challenges from on-campus classes. There may be a lack of resources, emergency services, or hospitals; accessibility issues and/or demands on the physical and the mental self; all of which can be a challenge when away from your usual support systems and structures. Adequate preparation is essential.
For this reason, it is imperative that you evaluate all aspects of your own physical, psychological, emotional and spiritual condition against the rigors of the particular field study program you are selecting. Please contact us if you are unsure as to whether or not this program is a good fit for you and/or if you have any circumstances that could impede your enjoyment of the program. We will be happy to assist you in finding the best options for you and arranging any supports or accommodations necessary to ensure your success.
Please note if you have or are seeking a certificate from Student Accessibility Services, you should provide this early to ensure that the option that you are seeking can support your needs.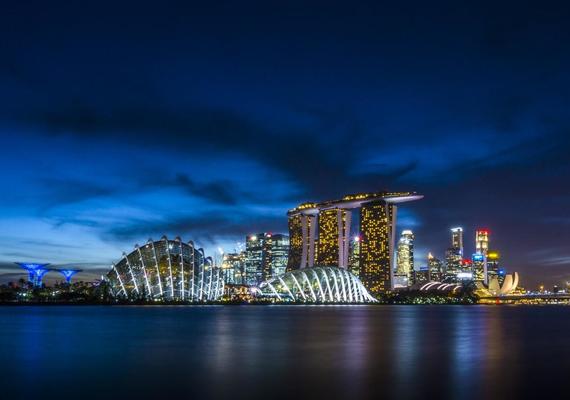 Environmental & Conservation Geography of Southeast Asia
Welcome to Southeast Asia, the land of contradictions. At a pace and scope not seen before, the ancient structures, diverse cultures and delicate ecosystems of this region clash with the pressures of new technology, rapid urban development, foreign investment, and climate change. Don't miss the chance to interact with these impressive shifts directly as part of this intensive group study program travelling through Thailand, Singapore, and Indonesia.
This program's itinerary is designed to maximize exposure to local natural and urban environments; as well as the historical evolution of – and social, political, and environmental problems occurring within – the Southeast Asian region.
Participants will engage with course topics through direct observation, lectures, fieldwork, and communication with local university contacts.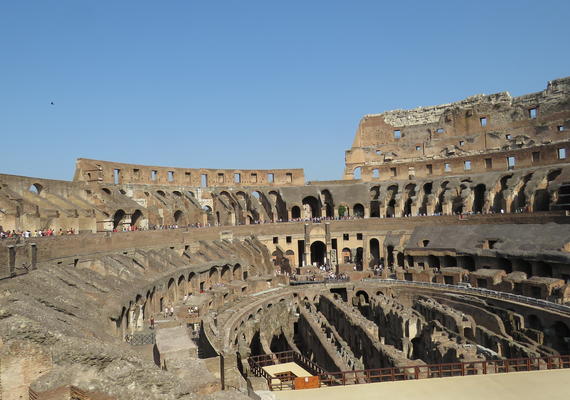 Greece & Italy: Ancient Civilizations, Urbanization & Environment
UGo Groups Program for Summer 2021
A virtual exploration of the ancient and modern environments of Greece and Italy.
This field school will provide students the opportunity to explore ancient and modern urban environments in a variety of locations in Italy and Greece. This interdisciplinary program will also explore the challenges for creating more sustainable tourism.
Over the span of 33 days, students will compare urban environments of modern and ancient Greek and Roman civilizations through the lenses of archaeology and geography. They will develop understanding of how environmental processes have impacted, and are impacted by, ancient and modern life in the region and how tourism influences the preservation and management of cultural and natural resources today. Experiences in the region will be enhanced by instruction, direct observation, fieldwork, and discussion.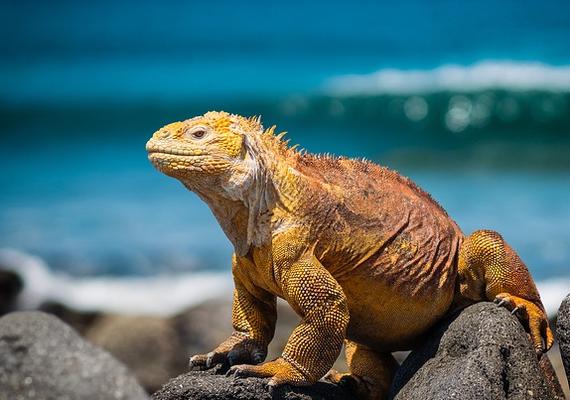 Conservation & Development in Amazonia & Galapagos
This exciting three-week program explores key topics in biodiversity conservation, development, indigenous rights, environmental governance and conflict in two settings of particular global significance: Yasuni National Park in the Ecuadorian Amazon, and Galapagos Islands National Park off the Ecuadorian Pacific coast. Both are fascinating cases of the ongoing struggles of biodiversity, environmental degradation, resource industries, and local/indigenous livelihoods.
The field school offers a strong emphasis on local perspectives at both sites: In the Amazon, we experience traditional indigenous livelihoods of Amazonian Huaorani (in Ecuador known as Waorani) who are facing growing conflicts with expanding rainforest oil companies in their territory. In the Galapagos Islands – globally famous since Darwin's evolution theory – we gain local expert insights into biodiversity management and tourism, national park governance and international treaties on marine biodiversity.
The program will be taught as a multidisciplinary set of three connected courses, taught by a team of UofC instructors with active Amazon research. Our participants will gain in-depth experience in the complexities of conservation and development from theory to local lived realities in South America, and learn how to work with multidisciplinary lenses, observation and analysis tools in human-environment research.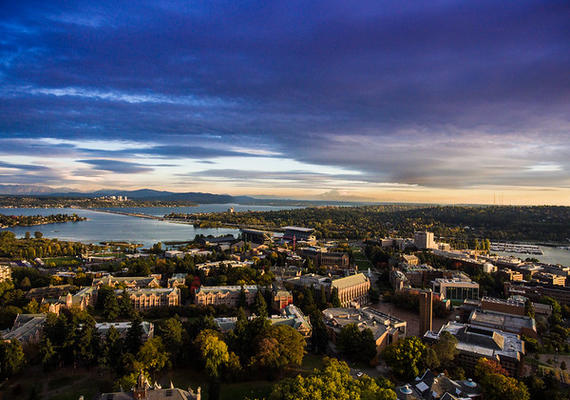 Artificial Intelligence for Community Public Health
Artificial Intelligence is quickly becoming a key skillset for public and community health research and practice across the world. In the context of ever-increasing flows of data through social media, crowdsourced data production/analysis and open data platforms, infeasible labour-intensive manual data analysis practices are being automated and richer insights developed accordingly. This GSP has been developed to give students the skillset to thrive in a technologically and socially innovative world.
Students in this GSP will participate in the Data Science for Social Good program at University of Washington's eScience Institute in Seattle. This program offers students the opportunity to work as part of a team with students from across North America in order to conceptualize and address community health problems using artificial intelligence methods. Upon completion of this program, you will be able to critically mobilize theories of digital technology; understand the limits and affordances of technical thinking in a social context; apply your knowledge gained through urban and geographical fieldwork; and build strong connections with researchers, practitioners, and institutions in Seattle – a global hub for technological, social and entrepreneurial innovation.
Undergraduate Program Advisor
Ask me about general undergraduate program advising.
Geography office location
Looking for office location, address or hours?
Arts Student Centre
Ask us about admissions, degree programs, graduation and more.