Since 1977, the Institute has offered Annual Fellowships to faculty members at the University of Calgary. Awards are given to support specific research projects and provide the recipient with release from a portion of their teaching obligations. Without such leave time, the scholarly output that is crucial to a university's mandate would be substantially reduced.
We are grateful to our donors and to the Faculty of Arts for providing this support to our scholars.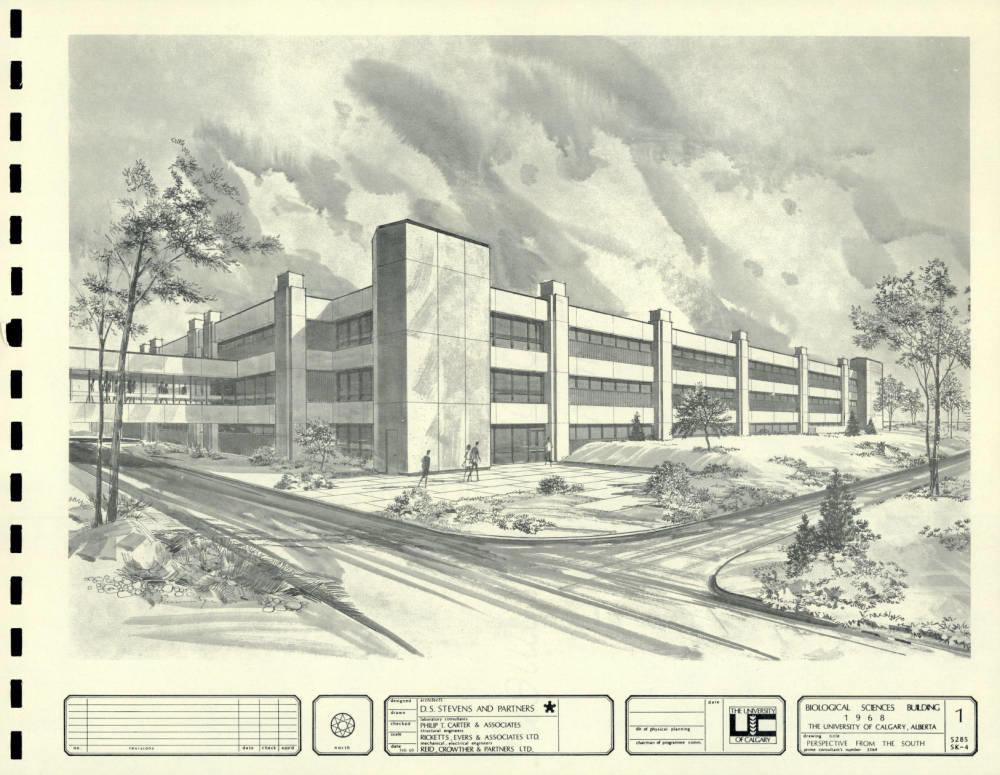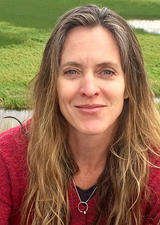 Shelley M. Alexander, PhD
Professor, Department of Geography
Applied Ethics Fellow 2021-22
Research Activities
Lessons from Coyote: Decolonization, Jurisprudence and the Geo-ethics of Marginalized Populations
Burdened by the colonial label of 'pest', coyotes can experience legally sanctioned, often unrestrained, persecution everywhere in Canada. Yet, evidence shows the species presents minimal risk to people, is ecologically important, and has social systems analogous to those of humans. As such, coyotes are my entry point to critically explore the marginalization of populations, engendered by the intersection of animal ethics, jurisprudence, and colonial worldviews. My aim is to expose the mechanisms and relationships that reinforce speciesism and oppression, and to offer insights and recommendations to de-colonize wildlife conservation and everyday practice towards marginalized non-human and human animals alike. Applied outcomes include characterization of an understudied ethical challenge, support for legal reform, and guidelines that can empower human communities to make ethical and ecologically sustainable choices that embody justness for  for non-human animals.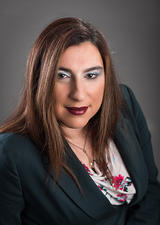 Eleonora Buonocore, PhD
Instructor, School of Languages, Linguistics, Literatures and Cultures
CIH Annual Fellow 2021-22
Research Activities
Dante's Memory: From Fixity to Fluidity
Memory played a key role in the Middle Ages: it was ubiquitous in medieval education, from rhetoric to philosophy and even theology. Dante's Divine Comedy is a masterpiece of medieval culture, yet, before my research, there was no comprehensive study of Dante's concept of memory. I argue that memory is one of the underlying structuring principles of the Comedy. Dante begins with a rhetorical memory trap, rooted in the fixity of the art of memory, that is a punishment in Inferno. In Purgatorio memory becomes a force for good, linked to prayer, which reduces penance. In Eden, at the rivers Lethe and Eunoè, signifying oblivion and good memory, there is a paradigm shift: from memory to forgetfulness. This oblivious memory, fluid and altruistic, informed by theology, is the only memory left in Paradiso. My book shows the Divine Comedy's importance within the studies of memory in the European Middle Ages.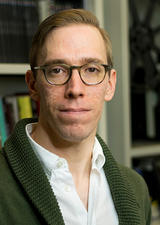 Ryan Pierson, PhD
Assistant Professor, Department of Communication, Media, and Film
Naomi Lacey Resident Fellow 2021-22
Research Activities
Pragmatic Visions: Vachel Lindsay's "Democratic" Spectatorship and Early Cinema
In 1915, as cinema was coalescing into a major industry, American poet Vachel Lindsay wrote the first book of film theory, arguing for film as a tool of aesthetic enlightenment and political engagement. Pragmatic Visions traces Lindsay's little-understood theory of how cinema engages viewers. Lindsay argued that film's sensuous power could offer spectators "visions," in something like a religious sense, of society's potential future. But the public nature of film exhibition meant that, unlike private religious visions, cinema's visions could be debated democratically. This project also unearths the cultural context around Lindsay's ideas. By locating Lindsay's encounters with print culture, Progressivism, and primitivism, this project reveals disturbing tensions between the ideal and practice of democracy in turn-of-the-century America—tensions that still exist today.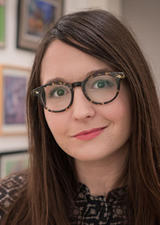 Annie Rudd, PhD
Assistant Professor, Department of Communication, Media and Film
Wayne O. McCready Fellow 2021-22
Research Activities
Unbidden Exposures: Histories of Candid Photography
Unbidden Exposures will offer the first full-length study of the history of candid photography, focusing on the period between the 1890s and the 1960s. Defining candid photography as a genre in which the depiction of unsuspecting subjects is assigned special revelatory capacities, Unbidden Exposures historicizes the idea that an unposed image is an optimally "natural" or "truthful" image. Topics discussed include the "art of not posing" in late-19th-century commercial portrait studios; the shifting meanings of candid photographs in the news, and the strategic deployment of "behind-the-scenes" aesthetics by political figures; the establishment of the candid camera as a mass-culture cliché, and the artistic appropriation of this trope; and midcentury female photographers' contestations of candid photography's truth claims. Through these case studies, this book illuminates the development of a pervasive yet largely unquestioned contention: the idea that the camera can best reveal its subjects when it is itself concealed.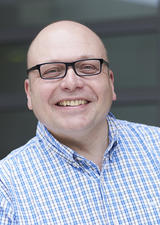 Frank W. Stahnisch, PhD
Professor, Department of History
AMF/Hannah Professor in the History of Medicine and Health Care, Department of Community Health Sciences
CIH Annual Fellow 2021-22
Research Activities
Great Minds in Despair – The Forced-Migration of German-Speaking Neuroscientists to North America, 1933 to 1989
In the history of science scholarship, the 'Brain Gain Thesis' is often taken as an unquestioned given in studies of the forced migration of physicians and medical researchers following the Nazis' rise to power in Germany after 1933. Research literature on the receiving countries has primarily tended to take the intellectual, academic, and institutional dimensions of the forced migration wave into account, while the individual fate and adaptation problems of many émigré psychiatrists and neurologists are still considerably under-investigated.  In this project, I thus want to look at the fate of a group of émigré physicians and researchers, who could be classified as early "neuroscientists" and who immigrated to Canada and the US either transitionally or for good. The thesis put forward here is that the process of forced migration most often constituted an end or at least a drastic change to the careers of this group of medical professionals.