Dr. Shelley Alexander
Dr. Shelley Alexander is an international canid specialist and the founder of the Canid Conservation Science Lab.  She has conducted field-based and geospatial (GIS, Remote Sensing, statistics) analysis of large carnivore ecology, specializing in wolves and coyotes, and has studied human-wildlife conflict in the Calgary region since 1990.  She is also an expert wildlife tracker, an established road ecologist, and a specialist in non-invasive approaches to wildlife monitoring. She is a member of the Board of Directors of the Society for Conservation Biology North American Section scbnorthamerica.org and the Science Advisory Board for Project Coyote (USA). Shelley is also highly engaged mobilizing science to community, regularly reporting research results through weekend/evening nature hikes, lectures to community groups and media.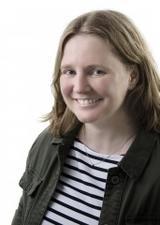 Dr. Petra Dolata
Dr. Petra Dolata is an energy historian with a background in both International History and International Relations. Before joining the University of Calgary in July 2014, she was a lecturer at King's College London, UK, first in War Studies (2007-2010) and then in International Politics (2010-2014). At King's Dr. Dolata was also the Research Director of the European Centre for Energy and Resource Security EUCERS. From 2002 to 2007 Dr. Dolata was Assistant Professor of North American History at the Freie Universität Berlin, Germany. Petra Dolata is the co-convenor of the Energy in Society working group at the Calgary Institute for the Humanities (CIH). She is interested in examining how societies have made sense of energy in their everyday lives as well as part of a larger polity and in understanding energy transitions and energy systems as inherently social, i.e. tied to and embedded within other social practice.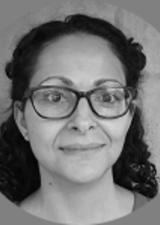 Dr. Stefania Forlini
Dr. Stefania Forlini is an Associate Professor in the Department of English at the University of Calgary. Her areas of research and teaching interest include nineteenth-century literature, material culture, science fiction studies, and critical theory. Her research employs both traditional and more recent digital humanities methods to examine relationships between the popularization of science and the development of new literary forms and material aesthetic practices. Her publications span the areas of Victorian studies, science fiction studies, the digital humanities, and information visualization.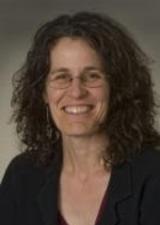 Dr. Noreen Humble
Dr. Noreen Humble (CIH Acting Director) is Professor of Classics at the University of Calgary and was a fellow at the CIH in 2013-14. She has published widely on the Athenian writer Xenophon (c. 430-355 BCE), focusing on him as a political philosopher and as a literary innovator. Her monograph Xenophon of Athens: A Socratic on Sparta will be published in 2021 by Cambridge University press. She also works on the reception of ancient authors (particularly Xenophon and the later Greek biographer Plutarch) in the Byzantine and early modern periods, exploring how and why their works were appropriated into different intellectual milieus. She has served on a variety of University committees and currently sits on the boards of the Canadian Institute in Greece and the University of Calgary Press.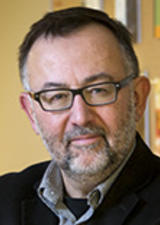 Dr. Pablo Policzer
Dr. Pablo Policzer is an Associate Professor of Political Science. A specialist in comparative politics, his research focuses on the evolution of violent conflict - especially among armed actors such as militaries, police forces, and non-state armed groups - in authoritarian and democratic regimes. He held the Canada Research Chair in Latin American Politics (2005-2015), and is a Fellow at the Centre for Military and Strategic Studies, He was also an active Fellow at the Latin American Research Centre before being appointed Director from 2015-20. His book The Rise and Fall of Repression in Chile (Notre Dame University Press, 2009) was named a Choice Magazine "Outstanding Academic Title", and won the 2010 award for best book in Comparative Politics from the Canadian Political Science Association. He obtained his PhD in political science from the Massachusetts Institute of Technology, and his BA (Honours, First Class) in political science from the University of British Columbia. in comparative politics, with a focus on Latin America.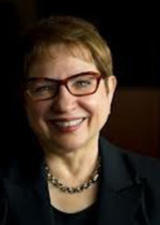 Nancy Tousley
Nancy Tousley is a senior art critic, arts journalist and independent curator, who received the Governor General's Award for Media and Visual Arts for outstanding contribution in 2011. As art critic of the Calgary Herald, she was a fulltime journalist for more than 30 years. As a freelance, she has written reviews, interviews and feature articles that have appeared in magazines such as Artscanada, Vanguard, Parachute, Border Crossings, and Canadian Art since the mid 1970s, in print and more recently online. Her essays on artists have appeared in more than 30 public art gallery and museum catalogues and books. She has been a contributing editor to Canadian Art magazine since 1986.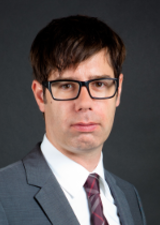 Dr. Richard Zach 
Dr. Richard Zach is a Professor of Philosophy at the University of Calgary, working in logic, history of analytic philosophy, and the philosophy of mathematics. In logic, his main interests are non-classical logics and proof theory. His historical interests lie mainly in the development of formal logic and historical figures associated with this development such as Hilbert, Gödel, and Carnap. In the philosophy of mathematics he has mainly worked on Hilbert's program and the philosophical relevance of proof theory.