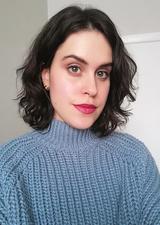 Anna Bettini
After oil and gas—A fairer transition for workers: How Renewable Energy is Shaping Communities and Workers' Identity in Canada and New Zealand
A socio-cultural and energy anthropologist originally from Italy, Anna Bettini pursued her university studies in the U.S. and the U.K. In 2021, Dr. Bettini completed her Ph.D. in Anthropology at the University of Alberta. Currently, she is working on a book based on her doctoral research, tentatively titled: A Fractured Land: Stories on the Ecological and Social Uncertainties of Fracking in New Zealand.
During her time at CIH, as part of the Deindustrialization and the Politics of Our Time SSHRC project, under the supervision of Dr. Dolata, Dr. Bettini is carrying out multi-sited ethnographic research in Canada and New Zealand. In her project, she examines the displacement of workers and the changes in communities' identity as energy transition processes and projects occur.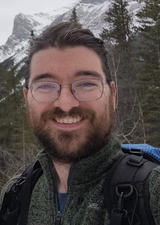 Robert Suits
Climate and Work
Robert Suits is a postdoctoral associate researching energy history at the University of Calgary. He earned a BA in history and music composition at Amherst College in 2012; and taught secondary school for several years before receiving his PhD in environmental history from the University of Chicago in 2021. His work at Chicago explored energy transitions in the nineteenth and twentieth century United States. He is the author of forthcoming articles on the history of climate engineering and the history of migrant work in the United States, and his work on historical energy transitions has been illustrated and publicized at us.sankey.rdcep.org.
Suits's book project, tentatively titled Climate and Work, connects the history of climate, energy, and labor in the American West. Climatic disaster, he argues, created precarious conditions for the working class as employers shunted environmental costs onto their workforce. That workforce, whom contemporaries called "hobos" or "tramps," were migrants: variously down-on-their-luck family men, ne'er-do-well teens, and unreliable drifters who moved from job to job across the continent. As harvest hands, lumberjacks, and miners, they were vital to the economy of the entire region and typically well-paid, but when work was scarce, they were the objects of police brutality and cultural disdain. The book explores how environmental instability in the drought- and storm-stricken West amplified the exploitation of labor—a combination Suits terms "climate precarity."