Calgary Institute for the Humanities
CIH News and Announcements
UCalgary connectors who are making a difference for LGBTQ2S+ communities: Part 2
Meet consultant Kevin Allen, community support worker Katie O'Brie, and student Jer Bobosky. Celebrate Calgary Pride Aug. 26 - Sept. 5...
LGBTQ2S+ Learning and Sharing at UCalgary. You make it happen.
Lively and accessible academic perspectives are essential in helping us to understand how far our communities have come, and how far we still need to go. The annual LGBTQ2S+ Lecture continues to play this important role by welcoming internationally renowned LGBTQ2S+ scholars, artists and activists to our city.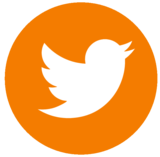 Stay connected with the Calgary Institute for the Humanities
Stay connected with the Faculty of Arts
Keep up to date with the Faculty of Arts