Public Humanities Fellowships
Spring/Summer 2023
Established in 1976, the Calgary Institute for the Humanities (CIH) fosters advanced study and research in a broad range of subject areas. We are multi-disciplinary and multi-faculty orientated. We support research in traditional Humanities disciplines such as languages and literature, history, religious studies, philosophy, as well as in philosophical and historical aspects of the social sciences, arts, sciences, and professional studies. The humanities are not conceived as a specific group of academic disciplines, but as forms of study that examine what is human – typically guided by literature, history, social and physical settings, artifacts, visual and performing arts.
2023 Public Humanities Fellows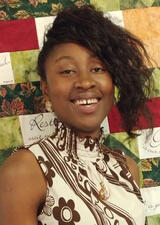 Comfort Kwarteng
PhD Student
Department of Political Science
Comfort will be working with the Alzheimer Society of Calgary on the project "Enhancing the Capacity to Adapt".
The Alzheimer Society of Calgary was looking for a Public Humanities Fellow to support the ongoing work to adapt capacity and adopt policy to meet the demands of an expanding, culturally diverse population of persons living with dementia. They are seeking ways to better connect with individuals from populations that have been historically underserved by ASC, which include cultural minority groups, the LGBTQ2S+ community, persons living in rural areas surrounding Calgary, and people living with developmental differences. Another area is to expand on is in reducing stigma around a dementia diagnosis, and building inclusive communities that enhance quality of life as the disease progresses.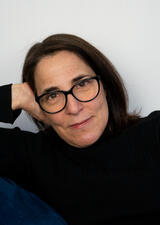 Xenia Reloba de la Cruz
PhD Student
Department of Communication, Media and Film
Xenia will work on "Public Programs and Engagement, Temporary Exhibition Development" with Fort Calgary.
Fort Calgary was looking for a Public Humanities Fellow to help them broaden the stories they share about this layered site. Specifically, the fellow will research, develop, and execute a new temporary exhibition that embraces the theme of crime and criminality. They will collaborate with the Programs/Content Team and Collections to create this exhibition. They will also take part in other related tasks at the museum to gain valuable insights into visitor experience and public programming.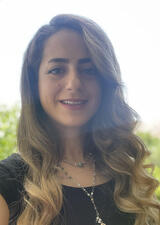 Sara Salavati
PhD Student
Department of Psychology
Sara will be working with the Calgary Catholic Immigration Society on the project "Representation and Cultural Safety".
CCIS was looking for a Public Humanities Fellow to contribute to their work around cultural safety, cultural thinking, research ethics, and data equity. Currently CCIS is working on a Newcomer Research Library that is an accessible digital library of research on immigrants and refugees in Alberta. The library provides insight into topics and themes that researchers and community organizations highlight most frequently, while also highlighting gaps in Academic literature. CCIS also works very closely with the University of Calgary with the intent of advocating for, and placing emphasis on, ethical principles for research on newcomer populations.
The Public Humanities refer to a broad range of creative, scholarly, and/or social justice activities usually undertaken collaboratively between university researchers and members of different non-academic communities for the public good. These activities draw on the knowledge and skills of humanities disciplines (e.g., history, literary studies, languages, philosophy, classics, religion, etc.) and have clearly defined outcomes that benefit the public. With this new program, the CIH seeks to place Humanities doctoral students into local community and/or cultural organisations. Students will be paid through designated scholarships.
There are three main goals:
to provide each selected graduate student with an opportunity for acquiring new kinds of knowledge, experience, and professional relationships in a non-academic setting
to provide the partner organization with a highly skilled graduate-level humanities student to work on a partner-specified project in spring/summer 2022 for 12 weeks (at no more than 20 hours/week)
to cultivate strong collaborative networks for supporting arts, culture, and/or social justice in our communities.
Hear from one of our Public Humanities Fellows about her experience with Fort Calgary
Nella Darbouze-Bonyemme speaks about her experience as a Calgary Institute for the Humanities Public Humanities Fellow during the spring and summer of 2022, developing tours and public programming for Fort Calgary.
The term of the next fellowship will be Nov. 1, 2022 - Sept. 30, 2023. Three Public Humanities Fellowships were awarded for this period. Applications will open again in September 2023 for the 2023-24 competition.
To be eligible as a Public Humanities Fellow at the Calgary Institute for the Humanities, University of Calgary, you must be a post-candidacy PhD student in the Faculty of Graduate Studies in a humanities discipline and enrolled as a full-time student at the time of the fellowship. Graduate students in PhD programs can participate in internships related to the transferable skills they develop in their academic programs. Fellowship opportunities do not need to directly connect to a graduate student's area of research. 
Application procedure
Applications must contain:
The resume should summarize academic projects and achievements, work experience, skills, and university and community involvement. You may find it useful to look at the following handbook if you are wondering how to frame your skills for work in a non‐academic setting.
The cover letter should be single-spaced (no more than two pages) and address the following questions:
What draws you to the CIH Public Humanities Program?
Which specific position are you applying for and why? How would it fit into your graduate career trajectory? (If you are interested in more than one of the roles, we recommend you provide a separate cover letter for each, emphasizing how your skills make you the best fit for that position.)
What specific strengths, experiences (academic as well as non‐academic), and achievements make you a strong candidate for the specified position?
Is there any other relevant information you would like to share with the adjudication committee?
We seek two letters of reference, preferably from academic referees who are familiar with (and can speak to) your graduate studies trajectory, recent relevant achievements and experiences, and suitability for a Public Humanities Fellowship. Letters of reference for public humanities candidates should be sent directly to the CIH by email to cih@ucalgary.ca. Referees should be informed exactly which positions you are applying for, but only one letter per candidate is required; referees do not need to provide a separate letter for each role you are interested in.
 One letter must be from your supervisor (or prospective supervisor for students early in their program). This letter should also affirm that this project aligns with your program of study and does not conflict with your ability to complete your degree requirements.
 The second letter may be from an academic or non‐academic reference (i.e. a  representative of a community organization for which you worked or volunteered, if the experience is directly relevant to the position for which you are applying).
Past Public Humanities Fellows and Placement Opportunities
In 2021, we set out to partner community organisations with highly skilled doctoral students in the Humanities to collaborate on an organisation-specified project over the course of 12 weeks.