Public Humanities Fellowships
Spring/Summer 2022
Established in 1976, the Calgary Institute for the Humanities (CIH) fosters advanced study and research in a broad range of subject areas. We are multi-disciplinary and multi-faculty orientated. We support research in traditional Humanities disciplines such as languages and literature, history, religious studies, philosophy, as well as in philosophical and historical aspects of the social sciences, arts, sciences, and professional studies. The humanities are not conceived as a specific group of academic disciplines, but as forms of study that examine what is human – typically guided by literature, history, social and physical settings, artifacts, visual and performing arts.
The Public Humanities refer to a broad range of creative, scholarly, and/or social justice activities usually undertaken collaboratively between university researchers and members of different non-academic communities for the public good. These activities draw on the knowledge and skills of humanities disciplines (e.g., history, literary studies, languages, philosophy, classics, religion, etc.) and have clearly defined outcomes that benefit the public. With this new program, the CIH seeks to place Humanities doctoral students into local community and/or cultural organisations. Students will be paid through designated scholarships.
There are three main goals:
to provide each selected graduate student with an opportunity for acquiring new kinds of knowledge, experience, and professional relationships in a non-academic setting
to provide the partner organization with a highly skilled graduate-level humanities student to work on a partner-specified project in spring/summer 2022 for 12 weeks (at no more than 20 hours/week)
to cultivate strong collaborative networks for supporting arts, culture, and/or social justice in our communities.
Meet the 2022 Public Humanities Fellows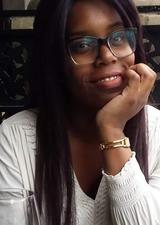 Nella Darbouze-Bonyemme
PhD Candidate in Transcultural Studies
School of Languages, Linguistics, Literatures and Cultures
Nella Darbouze-Bonyeme will be working on "Public Programs and Engagement, Tour Development" with Fort Calgary.
Fort Calgary was looking for a public humanities fellow to help them broaden the stories they share about a site that has played a central role in both the long and more recent histories of this region. The site is rooted in place-stories and memory practices of the Blackfoot Nations, Îyarhe-Nakoda Nations, Tsuut'ina Nation, and the Métis Nation of Alberta, Region 3. Specifically, the fellow will research, develop, and execute a new outdoor tour that embraces the theme of public programs for 2022, "The People." They will collaborate with the Content Team to create and deliver this tour, and will take part in any offshoot projects that might arise from this tour.
Originally from Montreal, Nella completed a B.A. at McGill University and a M.Sc. at Université de Montréal in Psychology before delving into Literary Studies with a M.A. in Comparative Literatures & Cultures at the University of Bristol (UK). She is now completing a PhD in Transcultural Studies, with a focus on the Black Atlantic and global nineteenth-century literatures. Her research investigates the conception of systemic racial oppression in nineteenth-century tales of black and mixed-race avengers. Nella has been a recipient of the Queen Elizabeth II scholarship and the Alberta Excellence Award. She is currently a Frances Spratt Graduate Student Fellow at the Calgary Institute of Humanities.
Anastasiia Gushchina
PhD Candidate in Communication and Media Studies
Department of Communication, Media and Film
Anastasiia Gushchina will be working with the Calgary Catholic Immigration Society on a project entitled "Representation and Cultural Responsiveness project".
CCIS was looking for a public humanities fellow to contribute to the framework of their Cultural Responsiveness work and advocacy for research ethics.  Specifically, the fellow will be looking into how cultural safety can be represented in the physical space with the ultimate goal to reduce unnecessary burdens on the system and to produce equitable access, outcomes, and opportunities for culturally diverse populations.
Anastasiia is an international doctoral student who is passionate about film. She received both her BA and MA in Film Studies from Saint Petersburg State University in Russia. Her academic journey led her to focus on theoretical and practical implications of the use of various representational strategies in visual media and the ways these media portray vulnerable social groups. Her PhD research examines a connection between production practices of independent animated documentaries and the topics the films address. She has presented her research at numerous international conferences dedicated to issues of media representation. She is also serving as a Graduate Representative Council and a Labour Relations Committee Steward for her department advocating for the needs of her peers.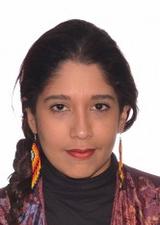 Karina Hincapié
PhD Student in Spanish
School of Languages, Linguistics, Literatures and Cultures
Karina Hincapié will be working with Esker Foundation for the project "Youth Engagement and Decolonizing Gallery Space".
Esker Foundation is a privately funded contemporary art gallery located in Calgary, Canada. As a leader in the Calgary arts community, Esker Foundation connects the public to contemporary art through relevant, accessible, and educational exhibitions, programs, and publications. The Public Humanities Fellow will continue ongoing research on the topic of decolonizing gallery/museum spaces. The fellow will be responsible for reviewing, assessing models for, research on, and/or enacting decolonizing methodologies that de-center the Eurocentric view, challenge white supremacy, and value alternative narratives. The approach to this project is open, and may include emergent research, and/or public engagement activities (with youth, adults and/or children), or other alternative approaches. 
Born in Caracas from Colombian parents, Karina completed her BA at Universidad Central de Venezuela. Following her undergraduate studies, she was granted an Erasmus Mundus Master Scholarship to pursue a joint MA degree in Cultural Narratives from Universidad de Santiago de Compostela (Spain), Adam Mickiewicz University (Poland) and Université de Perpignan (France), from which she graduated with honours. Currently, she is a Spanish PhD candidate at the University of Calgary. Her research focuses on interactions of adolescents in recent Latin American films using the Affect Theories and as a mechanism of reflection around vulnerability and belonging, with special interest in female agency and racialized identities.
Deadline and term
2022-23
Fellowships have been awarded for 2022. The term of the next fellowship will be Nov. 1, 2022 - Sept. 30, 2023. In addition to the actual work placement which will take place from May to August, 2023, successful candidates will be expected to apply for internal funding with the TTI in November 2022 (full funding is contingent upon a successful application to TTI), participate in a series of seminars in the Winter 2023 term, and give a public presentation on their experience in September 2023.
To be eligible as a Public Humanities Fellow at the Calgary Institute for the Humanities, University of Calgary, you must be a post-candidacy PhD student in the Faculty of Graduate Studies in a humanities discipline and enrolled as a full-time student at the time of the fellowship. Graduate students in PhD programs can participate in internships related to the transferable skills they develop in their academic programs. Fellowship opportunities do not need to directly connect to a graduate student's area of research. 
Application procedure
Applications must contain:
The resume should summarize academic projects and achievements, work experience, skills, and university and community involvement. You may find it useful to look at the following handbook if you are wondering how to frame your skills for work in a non‐academic setting.
The cover letter should be single-spaced (no more than two pages) and address the following questions:
What draws you to the CIH Public Humanities Program?
Which specific position are you applying for and why? How would it fit into your graduate career trajectory? (If you are interested in more than one of the roles, we recommend you provide a separate cover letter for each, emphasizing how your skills make you the best fit for that position.)
What specific strengths, experiences (academic as well as non‐academic), and achievements make you a strong candidate for the specified position?
Is there any other relevant information you would like to share with the adjudication committee?
We seek two letters of reference, preferably from academic referees who are familiar with (and can speak to) your graduate studies trajectory, recent relevant achievements and experiences, and suitability for a Public Humanities Fellowship. Letters of reference for public humanities candidates should be sent directly to the CIH by email to cih@ucalgary.ca. Referees should be informed exactly which positions you are applying for, but only one letter per candidate is required; referees do not need to provide a separate letter for each role you are interested in.
 One letter must be from your supervisor (or prospective supervisor for students early in their program). This letter should also affirm that this project aligns with your program of study and does not conflict with your ability to complete your degree requirements.
 The second letter may be from an academic or non‐academic reference (i.e. a  representative of a community organization for which you worked or volunteered, if the experience is directly relevant to the position for which you are applying).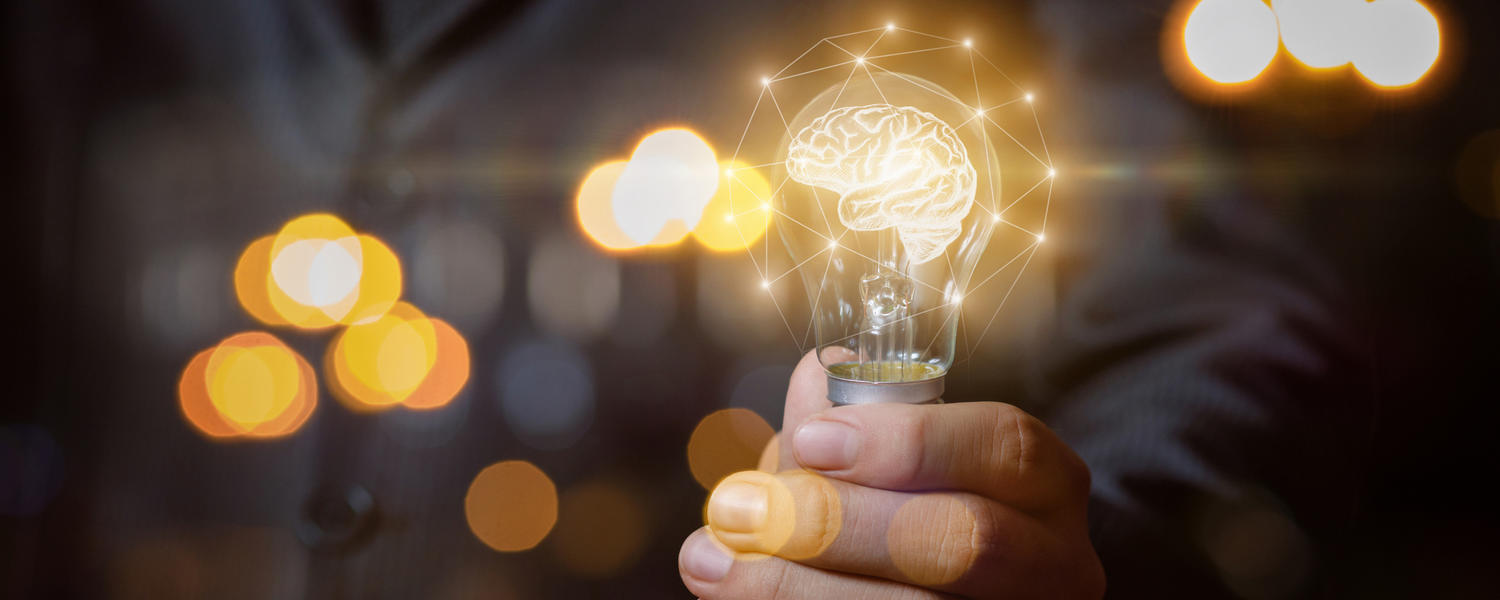 Past Public Humanities Fellows and Placement Opportunities
In 2021, we set out to partner community organisations with highly skilled doctoral students in the Humanities to collaborate on an organisation-specified project over the course of 12 weeks.