Resident Fellowship Competition
Established in 1976, the Calgary Institute for the Humanities (CIH) fosters advanced study and research in a broad range of subject areas. We are multi-disciplinary and multi-faculty orientated. We support research in traditional Humanities disciplines such as languages and literature, history, religious studies, philosophy, as well as in philosophical and historical aspects of the social sciences, arts, sciences, and professional studies. The humanities are not conceived as a specific group of academic disciplines, but as forms of study that examine what is human – typically guided by literature, history, social and physical settings, artifacts, visual and performing arts.
Congratulations to the 2022-23 CIH Resident Fellows
The Calgary Institute for the Humanities is proud to announce the recipients of our 2022-23 Resident Fellowships and Graduate Student Fellowship. These awards recognize the excellence of the recipients' research projects and their scholarly accomplishments. We are grateful to our community of donors and to the Faculty of Arts for making these awards possible and allowing our scholars the time to focus on their research.
Anthony Camara
CIH Resident Fellow
Associate Professor
Department of English
Neural Netfics: Science Fiction Stories for You and Other Machine Learners
Today, machine learning (ML) is everywhere. Take for instance facial recognition algorithms; self-driving cars; virtual assistants such as Alexa and Siri; and Aibo the robot dog. Given this technology's ubiquity, it is unsurprising that machine learners are also found in contemporary science fiction (SF). In this project, I theorize what I am calling "Neural Netfics": SF narratives that explore the possibilities of neural computing ML, written by authors such as Ted Chiang, Catherynne Valente, Annalee Newitz, and Peter Watts. Informed by Alan Turing's pioneering work in neural computing, this study argues that neural networks furnish SF with speculative sites for the imagining of diverse modes of machinic cognition and sensation which traverse a wide spectrum of virtual posthuman possibilities. Neural Netfics speculate on the advent of software objects that are bona-fide lifeforms in themselves that entail ethical consideration and that inaugurate new possibilities for living intimately and ecologically with humans.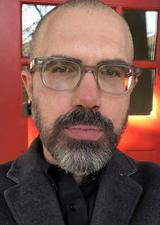 Matthew Croombs
CIH Resident Fellow
Assistant Professor
Department of Communication, Media and Film
The Colonizer Who Refuses: René Vautier and the Horizons of Solidarity
In the 1950s and 1960s, René Vautier was the only French filmmaker known to have documented the social and economic vicissitudes of revolutionary Algerian society. Over the course of the Algerian War, he established the Front de Libération National's film unit, trained key Algerian filmmakers, recorded the first-ever combat documentary, L'Algérie en flammes (1957), and collaborated with Frantz Fanon on a film about the war's traumatic impact on Algerian children, J'ai huit ans (1962). Following independence, Vautier aided in founding Algeria's film industry, and administered two ciné-vans across hundreds of locations to project pedagogical films for the nation's peasantry. Yet despite his crucial importance as a film artist and educator, Vautier's work has almost vanished from orthodox Anglophone film scholarship. This research project will examine Vautier's filmography in its broader institutional and biographical contexts.
I will explore how Vautier's alliance with the FLN remained a precarious one, marked by collisions of ideological orientation and communicative double binds. Caught between the application of a set of values borrowed from the resistance and a colonial situation that required new ways of knowing, Vautier confronted the horizons of solidarity.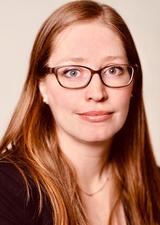 Rachel Friedman
McCready Emerging Fellow
Instructor, Arabic Language and Muslim Cultures
School of Languages, Linguistics and Cultures
The Clear Arabic Qur'ān:Al-Bāqillānī's Islamic Theory of Language
Abū Bakr al-Bāqillānī (d. 1013 CE) was one of classical Islam's leading scholars; his thought played a key role in the formation of Islamic thought. While scholarship has addressed his contributions to individual disciplines, the overarching themes that characterize his work have gone unexplored. As this project demonstrates, the most prominent idea that runs through al-Bāqillānī's oeuvre is a concern with establishing the status of the Qurʾān as clear and comprehensible to its human audience. This concern stems from the recognition that establishing the stable accessibility of Qurʾānic meaning was of great importance for a tradition in which the Qurʾān is a central source of authority. By establishing that the Qurʾān's meanings are accessible to its human audience in methodologically rigorous ways, al-Bāqillānī places the institution of Islamic thought on a firmer theoretical foundation. This project contributes to interdisciplinary understandings of Arabo-Islamic thought and its approaches to language and communication.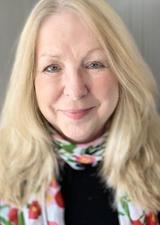 Carolyn Muessig
Naomi Lacey Resident Fellow
Professor and Chair of Christian Thought
Department of Classics and Religion
Breaking the Glass Pulpit: Women Preachers in an Age of Silence
Medieval scholasticism defined preaching as a sacerdotal/male office. But did this mean medieval and early modern women in western Europe never preached nor gave sermons? My research establishes that women did preach in various ways. It shows that nuns and laywomen (e.g., Umiltà of Faenza (d. 1310); Chiara of Rimini (d. 1324); Juana de La Cruz d. 1534; Stefana Quinzani (d. 1530) gave sermons in convents and publicly in churches and secular courts. My study argues that medieval sermons were more nuanced than contemporary scholarship recognizes; in so doing, this project illuminates the misunderstood context of female preaching. It re-evaluates pre-modern attitudes toward learning, gender and authority, demonstrating that women as preachers played a pivotal role in medieval education and the devotional life of men and women in premodern Europe.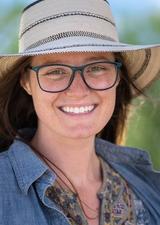 Chelsea Rozanski
CIH Frances Spratt Graduate Student Fellow
PhD Candidate
Department of Anthropology and Archaeology
Regenerating Roots: Community-Driven Food Networks in Moh'kinstsis
Situated as an activist-scholar and small-scale farmer in Moh'kinstsis (colonially known as Calgary in Southern Alberta, Canada), my experiential doctoral research will engage with regenerative growing practices to enhance local food resilience and foster more socially inclusive spaces that are decolonial in nature. To support movements of resistance to male-dominated industrialized agro-food systems, this work will strengthen scalable agrarian alliances through a community-based participatory research (CBPR) approach. Within a CBPR framework, the questions, objectives, methods, and hopeful outcomes have been developed in collaboration with key counterparts. Our central research question asks: How and to what extent can community-driven food networks regenerate the land and relational fabric of society? Combining hands-on growing with farm tours, learning walks, sharing circles, and storytelling, I will work alongside citizen researchers to build capacity in urban agriculture as a tool for wider social transformation.
Deadline and term
Sept, 2022
Resident Fellowship applications are now closed. The call for applications for 2023-24 fellowship placements will be posted in September 2022.
Four annual Resident Fellowships are awarded to outstanding scholars in order to pursue a particular research project. Two of these are named: The Wayne O. McCready Resident Fellowship for an Emerging Scholar, and the Naomi Lacey Resident Fellowship. Success in the competition for these fellowships is based on assessment of the scholarly record of the candidate and the quality of the research proposal.
Fellowships will normally provide partial release from teaching duties to facilitate concentration on a research project. You must be free from administrative responsibilities and teach at a reduced course load during the Fellowship.
Your department/faculty will arrange for partial teaching release funding with the Institute. This will be a full-course equivalent course release (2HCE). Fellows will recieve one HCE course release each term, unless alternative arrangements are made with the director. Fellows will not receive a direct stipend.
You will conduct your research at the Institute. You will share your research in an in-house seminar, and involve yourself in the community of scholars working at the Institute. Fellows will offer a public lecture on the results of their research, either during the Fellowship year or the year following, in consultation with the director. You should acknowledge CIH support in all oral and written publications that result from the supported research.
The Calgary Institute for the Humanities invites applications for Fellowships to full time faculty at the University of Calgary to conduct research at the Institute during the academic year 2022-23. All scholars with teaching appointments at the University of Calgary that continue through the 2022-23 academic year are eligible to apply. Awards are subject to budgetary approval.
Applicants whom the committee judge to be on the verge of a significant scholarly advancement may be considered for the Wayne O. McCready Resident Fellowship for an Emerging Scholar. Candidates will be considered from the general pool of applicants; no separate application or information is required. Similarly, the Naomi Lacey Resident Fellowship will be awarded to an applicant from the general pool.
Full-time faculty of the University of Calgary who have previously held an Annual Fellowship are eligible for a second Annual Fellowship five years after the completion of the first Annual Fellowship. Applications from previous Annual Fellows will not be considered separately but will be considered within the pool of all applications. In addition to considering the merits of the new project, however, special attention will be paid to the productivity resulting from the first Fellowship. 
Applications will be judged on research record and the merits of the proposed project. The committee strives for a diversity of fellows in any given year where possible, based on such things as rank, discipline, and gender.
Research record will be judged relative to stage of career. Adjudicators will look at quality of previous publications, grants received, and productivity of previous grants and fellowships.
Project proposals will be assessed according to originality of the proposal, contribution to knowledge, suitability of methodology, suitability of theoretical perspectives, and effectiveness of the plan of communication for the research. If this is a multi-year project, applicants should make clear what they plan to accomplish during the year of the fellowship. Applications from outside the traditional humanities disciplines are welcome, and should make clear the humanistic orientation of their project.
Application procedure
Scholars outside of the traditional humanities disciplines should make clear the humanistic orientation of their project.
Applications must contain:
CV
A curriculum vitae. (No more than 5 pages.)
Proposal statement
A detailed statement of the research proposal with a five page maximum.
Abstract
A descriptive title and abstract of 150 words.
Department head's statement
A brief statement from the applicant's head of department indicating the department is aware of the application.