Honours Program
in the Department of Communication, Media and Film
What is the Honours Program?
In the Communication, Media and Film Honours Program, you have the opportunity to develop an extended research project in your area of interest. It's an excellent preparation for graduate school and an opportunity to hone your research skills.
You will complete a year-long independent research project under the supervision of a faculty member. At the end of the project you will submit a written thesis of about 40 pages and be given an oral exam in your area of research by a committee of three faculty members.
Find a preliminary topic
During the Winter term of your next-to-last year, begin thinking of a general topic area that you would like to explore more deeply. This can be an extension of a topic that touched on in course or in a term paper but did not have the opportunity to research in depth.
Alternatively, it can be a topic of personal interest that is related in some way to your program. You can review recent honours theses titles (below) to assist you in choosing your own topic.
Find a supervisor
Before Jan. 20, begin approaching faculty members with whom you would like to explore the topic. It is important to do this as early as possible since it can be difficult to make contact over the summer. You may have to approach several faculty members and refine your topic over a period of time before achieving a match between potential supervisor and topic.
Note: Although supervisors are typically faculty members from Communication, Media and Film, members of other departments in the Faculty of Arts may also supervise your thesis if their area of interest is appropriate. Supervisors must be regular faculty members. Sessional instructors are not paid to take on extra tasks such as honours supervision.
Get the forms
Once you have verbal agreement, or at least an indication of interest, from a faculty member who is willing to supervise you, print off the Honours Guidelines and Application Form.
Review deadlines for these forms in the Forms and deadlines section on this page.
Submit Form One
By Feb. 1, submit Honours Form 1: Application for Admission for Honours Program, a summer reading list with your supervisor's signature and a brief (two page) proposal for your project to Kristine Ennis at kmennis@ucalgary.ca. This proposal should be developed in consultation with your supervisor and include:
An overview of the question you will research. The question should normally be related to your Communication, Media and Film major but interdisciplinary approaches are strongly encouraged. The question should also be focused enough to be researched in eight months.
A mention of why the question is significant.
An indication of how you will research the topic. Will you use mostly library materials or will you conduct primary research such as surveys, interviews, ethnography, etc.?
A working bibliography containing at least some major sources of information (you needn't have read them all yet). You can see some "Proposal Samples" below. These will get you started reading over the summer.
Get research ethics approval (if needed)
You will need approval from the Faculty of Arts Research Ethics Committee if your project involves interviews, surveys, observations, experiments, or any other form of research involving human subjects. See the Faculty of Arts Research Ethics website for more information about the online tutorial course and the individual student research application form.
Contact Honours Coordinator
Make an appointment to discuss your proposal before Feb. 1.
Forms and deadlines
The following deadlines constitute part of the Honours Program Guidelines. 
Honours Program Guidelines
These guidelines constitute the policy of the Department of Communication, Media and Film in the administration of its Honours Program. They are to be read in conjunction with the current edition of the University of Calgary's Calendar.
The guidelines lay out the responsibilities of the student and of the supervisor and the role of the Honours Coordinator. In situations where questions of procedure arise, the Honours Coordinator will serve as final arbiter. The Administrative Assistant for the Honours Program (Social Sciences 1152; phone 403-220-3249) will generally act as liaison between the student and the Honours Coordinator.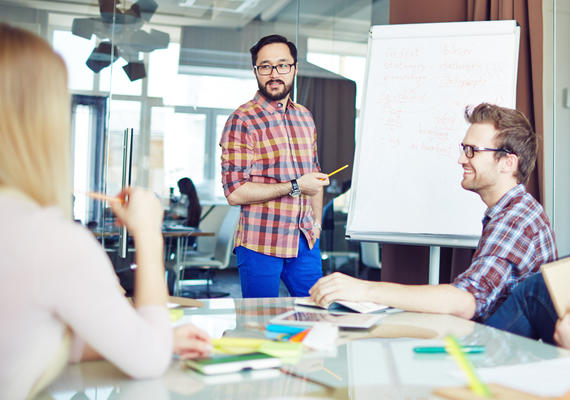 Setting you up for success
Honours Program holds a seminar, normally taught by the Honours Coordinator. It meets for two hours per week to discuss writing and research techniques, examine theses from previous years to see how they are put together, and make interim presentations of work in progress. This seminar will allow you to see what other students are doing and discuss common issues.
It will not meet every week since your main job will be to go off and write your thesis. However, keep this time open for periodic meetings.