Testimonials
Below are some recent testimonials of graduates of our MA and PhD programs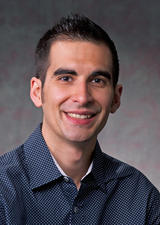 David Torre (PhD, 2017)
Policy Analyst, Office of Energy Research and Development, Natural Resources Canada.
As someone who came from out of province, I felt the Department of Political Science did an outstanding job creating a welcoming environment for new students. I found the faculty to be exceedingly knowledgeable and generous with their time when it came to supporting students and their research. The faculty and administrative staff worked closely with the graduate students to create an academic atmosphere designed to enable success with a personal touch that made the University of Calgary feel like a home away from home. If you are looking for a department that takes a genuine interest in students' academic and professional development, I strongly encourage you to consider applying to this program.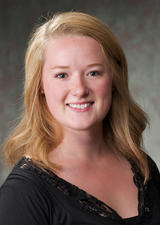 Anna Johnson, (MA, 2017)
PhD Student, University of Toronto
My decision to pursue a graduate degree in political science at the University of Calgary has been invaluable to my academic growth. The department is large enough to provide abundant opportunities for academic and professional development while also being small enough to create a tight-knit, collegial atmosphere. The faculty and staff are present and approachable and genuinely care about the progress of every student. If you are looking for a friendly and supportive department that is also intellectually stimulating and challenging, then the University of Calgary is the right choice for you.
Alexei Kondrackyj (MA, 2016)
Regulatory Officer, Government of Yukon
Between your colleagues, the staff, and faculty, you will meet people here that will change your way of thinking. The department offers a warm, and friendly environment, but also encourages you to challenge others, and your own ideas. Beyond the research, analytical and problem-solving skills, you will develop, the ability to challenge and be challenged, the understanding of how and when to compromise, and capability to step into a different point-of-view. I have found these skills to be instrumental in my career and would recommend the department highly.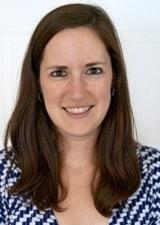 Katrine Beauregard (PhD, 2014)
Lecturer (Assistant Professor), School of Politics and International Relations, Australian National University
The graduate program provides a supportive environment from the faculty, staff and fellow students that allowed me to successfully completed my doctoral research. In addition to great support, the program provides opportunities to further one's training, access to funding, and a challenging environment that allows students to continually improve their work. I could not be happier with my experience at the UofC and I highly recommend it.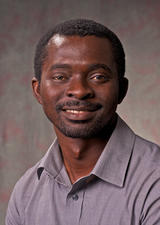 Paul Boakye (MA, 2016)
PhD Student, University of Saskatchewan
I have always known that getting an education and being educated are two distinct goals and many people go through schools to get an education without being educated. In search of both goals, I could not have made a better choice than Graduate Studies with the Department of Political Science, University of Calgary. The academic atmosphere was just incredible. Very learned professors who were ever ready to assist students with their academic needs. The staff, faculty and colleagues were incredibly welcoming and the course work both engaging and thought-provoking. The most outstanding attribute was the professionalism of the administrators (especially the graduate administrator) brought to their work. Not only were they professional in their formal relationship with students, but they were also equally professional in their informal relationships with students as well. I just loved the way the graduate administrator responded swiftly to student inquiries. I would not need a second opinion to make a choice as to where to pursue graduate studies when there is the University of Calgary in my options, because my 2-year stay with them was awesome.
Dave Snow (PhD, 2014 & MA, 2009)
Assistant Professor, University of Guelph
Choosing to pursue graduate studies in political science at the University of Calgary is among the most important decision I ever made in my life. The department has everything a graduate student should want: the faculty are approachable, the staff are friendly and knowledgeable, the funding is competitive, and the intellectual environment is stimulating. The program fully prepared me for the next steps of my academic career. I highly recommend it.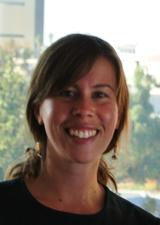 Tobey Berriault (MA, 2013)
Junior Consultant: Office of the Ombudsman Namibia; Disarmament Demobilization and Reintegration Officer (UNOCI) Côte d'Ivoire
As an  MA student, I was provided with the academic and financial support required to carry out my fieldwork in Sierra Leone. This fieldwork allowed me to acquire the experience and insight necessary to be awarded a competitive internship with the UNDP in Namibia. Not only were my supervisors encouraging and willing to guide me regardless of how trivial, complex, or endless my questions were, so too was the entire staff within the department. The department provides rigorous training in mainstream and critical theories, allowing me to share and understand a variety of perspectives with academics, government officials, and development practitioners both at home and abroad. The analytical and problem-solving skills developed during my time in the Department have been highly relevant to my career thus far and will be of great benefit to future endeavours.