Wagonstage Children's Theatre
Action! Comedy! Bumbershoots! This year's Wagonstage production has it all, and we're buzzing like busy bees to bring this tale of exploration and discovery to you. We can't wait for you to join us as we jump-yip, flutter, and dance through this harrowing and enlightening adventure story!
Jumpy and the Frog
Jumpy is a Black-Tailed Prairie Dog and life at the bottom of the food chain is making him, well....a little jumpy! Join him on his magical flying Bumbershoot as he travels the world in search of a new habitat and instead finds more excitement than he bargained for.
This play is great for all ages complete with puppets and loads of audience interaction guaranteed to make you jump for joy.
Written by Meredith Taylor-Parry
Directed by Brittany Pack
Designed by Virgina Maxfield
Calgary Zoo
Ensemble: Kathleen Ballangan, Vita Fertel and Mackenzie McDonald
Included in Zoo admission
University of Calgary
Ensemble: Maggie Kwong, Barry Owen, and Marisa Roggeveen
Included in UCalgary Summer Camps
Running Time - Approx 25 minutes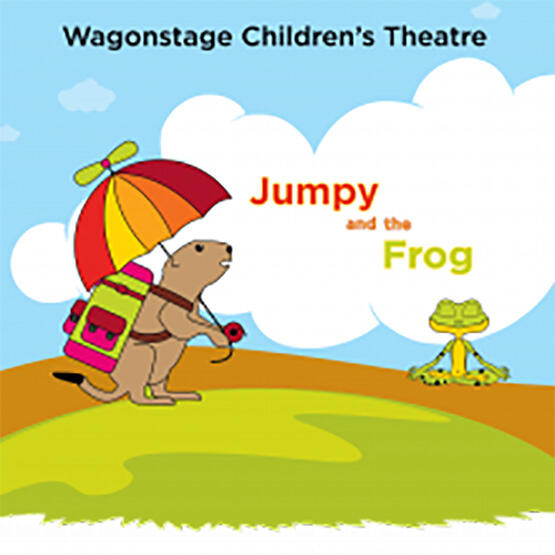 Ready to jump on the opportunity to see this production?
Wagonstage can be booked to perform for summer camps, community programs, parks, arts centers, and more! Please contact SCPA for more information.
Visit the Calgary Zoo events page to see when Jumpy and the Frog will be performing this summer.