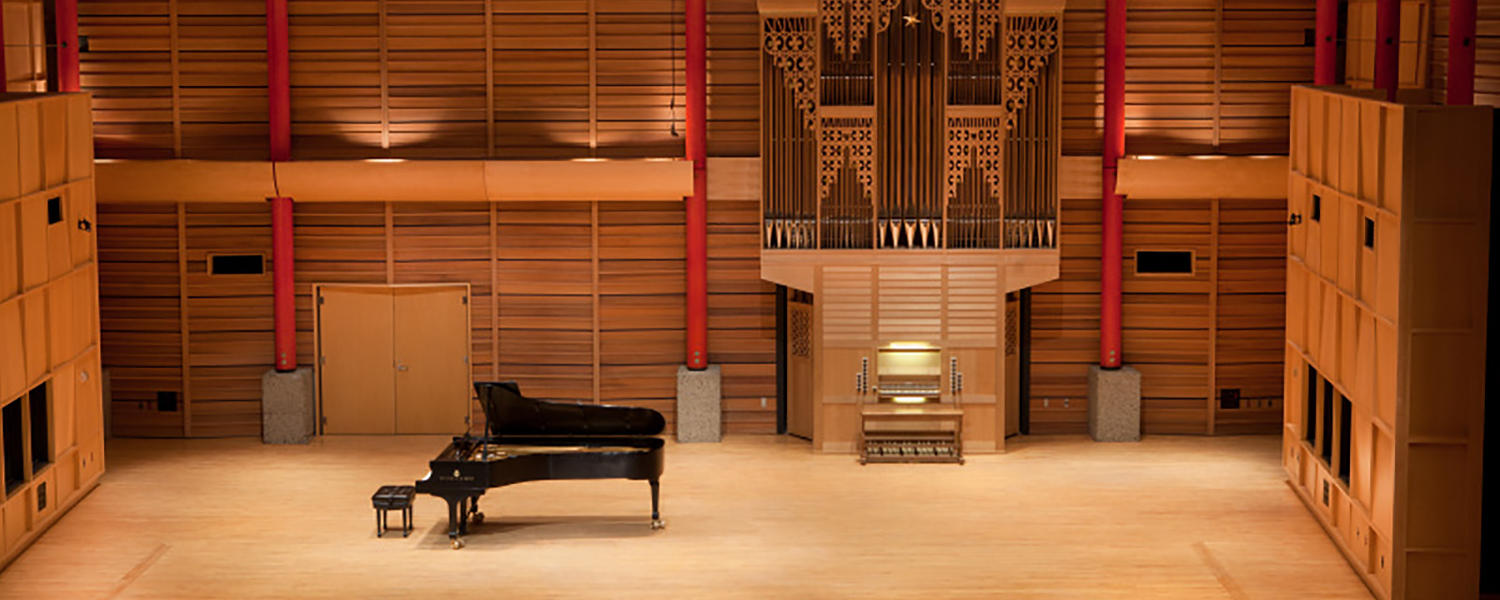 University Theatre Services
See a show. Book a venue. Organize a conference. Get production assistance.
COVID-19 UCalgary Attendance Protocols
Thank you for your interest in attending an event at the University of Calgary. We wanted to provide some guidelines to help you navigate event logistics. We hope this information will help you understand what to expect and be prepared prior to arriving. If you should have any questions beyond what is provided in this email, please reach out to the University Theatre Services Booking Coordinator.
Although the University of Calgary has put in place measures to reduce the spread of COVID-19, it cannot guarantee that any individual attending university events, whether on-campus or off-campus, will not be exposed to COVID-19.  Attending events could increase the risk of contracting COVID-19.
If you are considering attending an event hosted by or located at the University of Calgary, please review these guidelines:
All attendees must be pre-registered. There will be no door sales available whatsoever and unregistered guests will not be permitted access to the venue.
Tickets are not transferable to another guest without contacting University Theatre Services to do so. We would be happy to do so during regular office hours at least 24 hours prior to the event taking place.
If you or anyone in your household has a fever, cough, sore throat, runny nose or shortness of breath, or is a close contact of a person who tested positive for COVID-19, please do not attend the event. 
Masks: Masks will no longer be required on UCalgary campuses, starting May 1.
Masks are still required in Clinical settings following Alberta Health Services' masking requirements.
Masks are still strongly recommended for use on campus, and everyone should feel comfortable continuing to wear a mask. While individuals are not permitted to create masking mandates, they may invite others to wear a mask when entering an enclosed research, work, study or teaching space. Continuing to respect and support people's decision to wear a mask is strongly supported and encouraged. The University of Calgary wholeheartedly embraces the value of vaccination in keeping you, your loved ones, and our broader community healthy. Everyone is urged to keep up with booster vaccinations as they become available and follow recommended health guidelines. This combined with regular handwashing, physical distancing and keeping rooms well ventilated can together help limit virus transmission.
And as always, continuing to remain home when sick remains a key method to help keep the campus community safe.
We will be continuing to watch the public health situation closely and will keep you up to date on any further changes.
Please bring into the event space only the necessities. (For example, small purse/bag, keys, water bottle, etc.). There will be no coat check or storage available at the event so anything you bring in must be kept with you.
Where can I purchase tickets?
Phone: 403.210.7576
Box office: Open one hour prior to each event. Closes approximately 30 minutes after events start. Note: Theatre Services only accepts cash at this time. An ATM is located in both venues for your convenience.
Do you have a list of upcoming events?
Yes, please visit our events page.
Do you have a lost and found?
No, all items our staff finds are brought to the Students' Union Lost & Found in the MacEwan Student Centre.
Are your venues wheelchair accessible?
Yes. All venues are wheelchair accessible and patron drop off locations are located outside each venue. For advance notice and inquiries, you can call our Bookings and Subscriptions Administrator at 403.220.4901.
How do I get to the University of Calgary?
Public Transit
Taxi
Car
Parking is available across campus. The recommended lot for our venues is the Arts Parkade, which provides indoor access to all of our venues. Lot locations and rates
Theatre etiquette
No food or beverages in the venues, with the exception of bottled water.
Cell phones and other electronic devices can distract the performers and intrude on other patrons' enjoyment of the performance. Please ensure these devices they will not ring, beep or vibrate during the performance.
Please do not talk or whisper during the performance. Our performance venues are designed to transmit sound, so even quiet noises can be intrusive to those around you.
Recording devices and cameras are not permitted.
If you have a complaint about another guest, please speak with a Front of House usher or Manager rather than approaching the person yourself.
At the performance venues, please speak to our friendly Front of House staff, who will be glad to assist you. Our Front of House Manager welcomes your comments and will pass them along to the appropriate School of Creative and Performing Arts staff member.