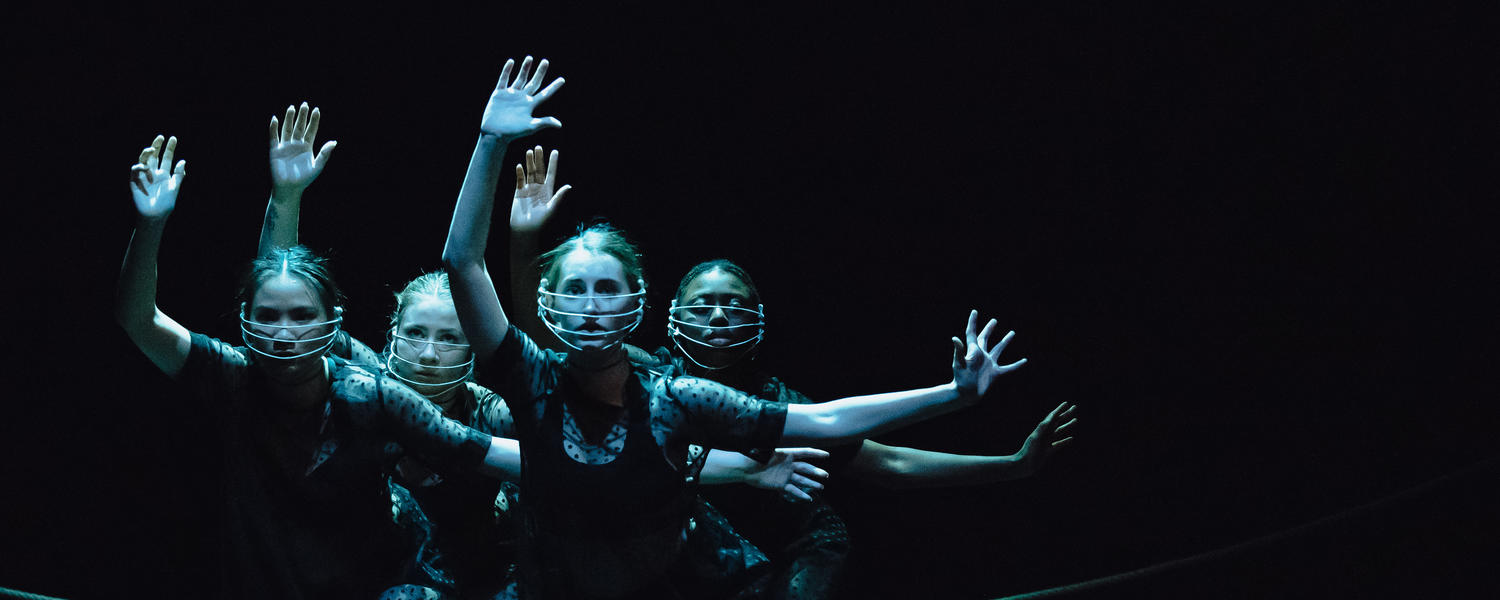 Start your undergraduate journey
in our Dance Program
Dance launches you into a world of creativity. It provides an opportunity to fully experience yourself and your place in the world. The study of dance will heighten your senses, sharpen your perceptions, hone your physical skills, and draw your attention to cultural, social, and political issues around the world.
As a diverse and well-rounded program, the Dance curriculum at the University of Calgary will provide you with the opportunity to explore dance from multiple perspectives. Delve into choreography, performance, technique, improvisation, production, dance science, global dance forms, dance pedagogy, history, and theory in order to understand the place of dance in the 21st century.
Dance at the University of Calgary offers a number of opportunities that are unique to post-secondary dance education in Canada:
Earn a BFA for a focused study on Dance Performance and Choreography
Combine a BA Dance degree with a Concentration in Dance Pedagogy or Dance Production
Graduate with a combined BA Dance/ B.Kinesiology degree specializing in Dance Science
Complete the Healthy Dance Practice Certificate offered by Safe in Dance International for an exceptional entrance into dance education
Supplement your training by studying with the Professional Training Program at Decidedly Jazz Danceworks in Calgary
These distinct programs will provide you with first class preparation for a wide range of professional opportunities and vocations beyond graduation.