Start your undergrad journey
in our Drama program
Drama is one of the oldest yet most immediate and rewarding ways of engaging with the world. Our graduates enter a wide range of professional and vocational careers and make vital contributions to society as artists and scholars in Canada and around the world.
We provide you with a solid foundation coupled with individually designed opportunities to specialize
We focus on graduating confident and rigorously trained creative artists and scholars
Drama combines advanced training in theatre practice and study across other disciplines
Integration into the local and national performance industry leads to many opportunities after graduation
As a drama student, you can:
create your own work
enjoy study abroad opportunities
work with visiting artists and scholars
choose from multiple specializations
combine degrees, and earn minors in other disciplines
enjoy multiple dedicated performance spaces
qualify for multiple scholarships and awards
Professional Theatre Internship
Fourth year BFA students can apply for internships with local, professional theatre companies like Alberta Theatre Projects, Quest Theatre and Vertigo Theatre. Choose to intern in specific areas such as acting, design, stage management, playwriting, dramaturgy, theatre administration, and directing; or gain professional experience as a general intern.
Contact the internship supervisor for more information.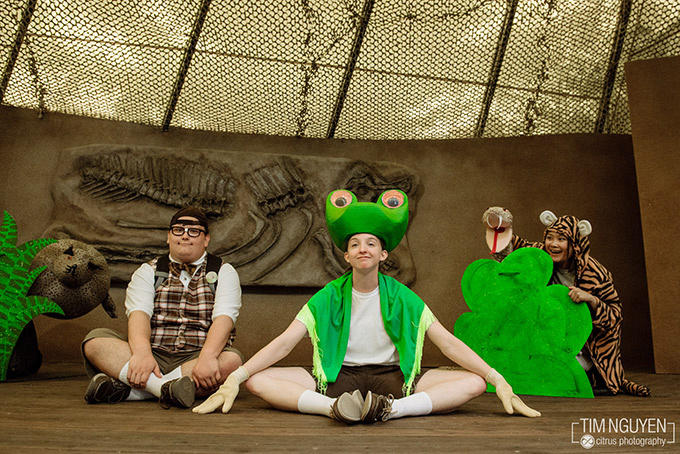 Wagonstage Children's Theatre
Wagonstage Children's Theatre produces entertaining, interactive and educational plays for families. The program started in 1971 as a collaboration with the City of Calgary Recreation. Since 2015, the program is presented in partnership with the Calgary Zoo.
Every summer, Wagonstage is making theatre for young audiences with the goal to create and sustain a vibrant, healthy, safe and caring community for all Calgarians. The plays are written and directed by theatre professionals, and designed and performed by graduate and undergraduate drama students.
#UNI, developed by and for UCalgary students, is a compelling performance presented during orientation week. The show follows a group of first year students as they begin their university life and is designed to give new students a hilarious and moving look at different situations they may encounter during their time at UCalgary.
Auditions for #UNI are held in March. Positions for director, stage manager, design/technical and four actors are available.