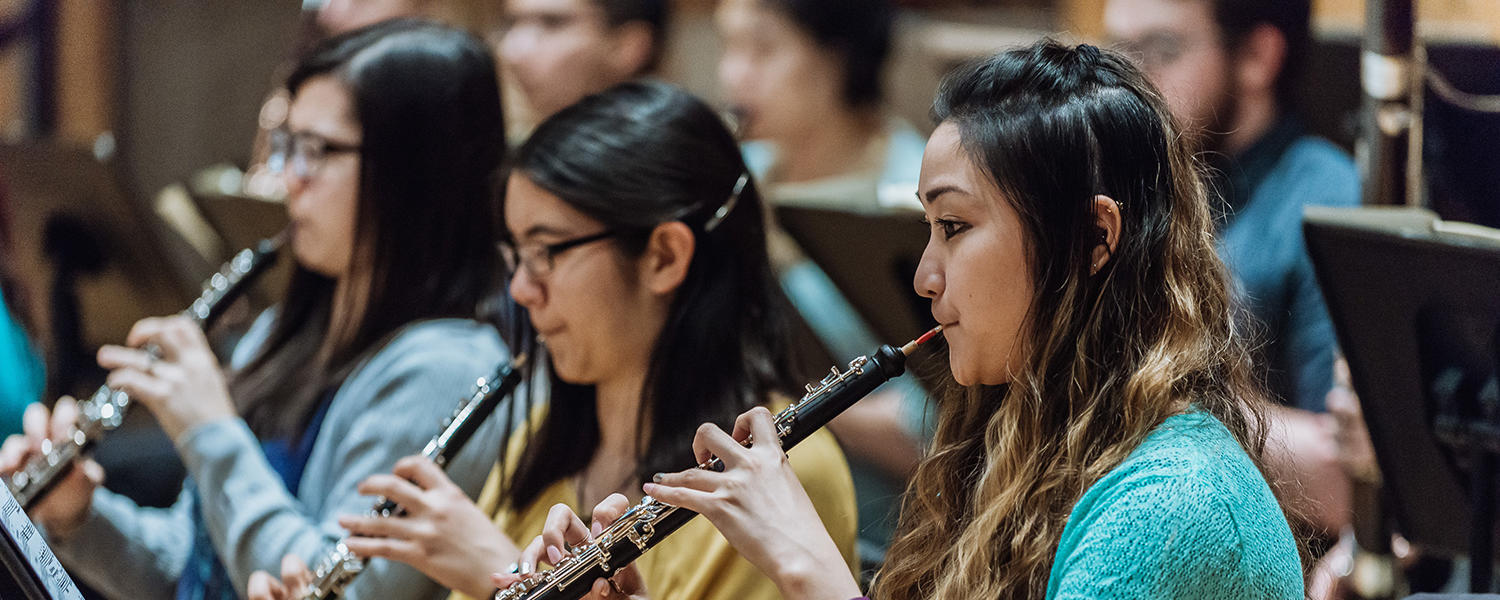 Undergraduate resources and regulations
in the SCPA's Music program
Find all the documents you need
Independent study proposal
To gain credit for a special project that does not fall under an assigned course name. You must have a faculty member who will supervise you. Completed forms must be submitted to scpa@ucalgary.ca
BMus major field of specialization form
At the end of your first year in the BMus program, you must apply for a Major Field of Specialization in which you will continue and graduate.
Applications Welcome for Classical and Jazz
Students may audition for either the Classical or Jazz track for their lessons in the BMus degree. This means you will be able to study classical or jazz, or a combination, in your lessons throughout your degree. Please scroll down to Audition Information for more information about the process.