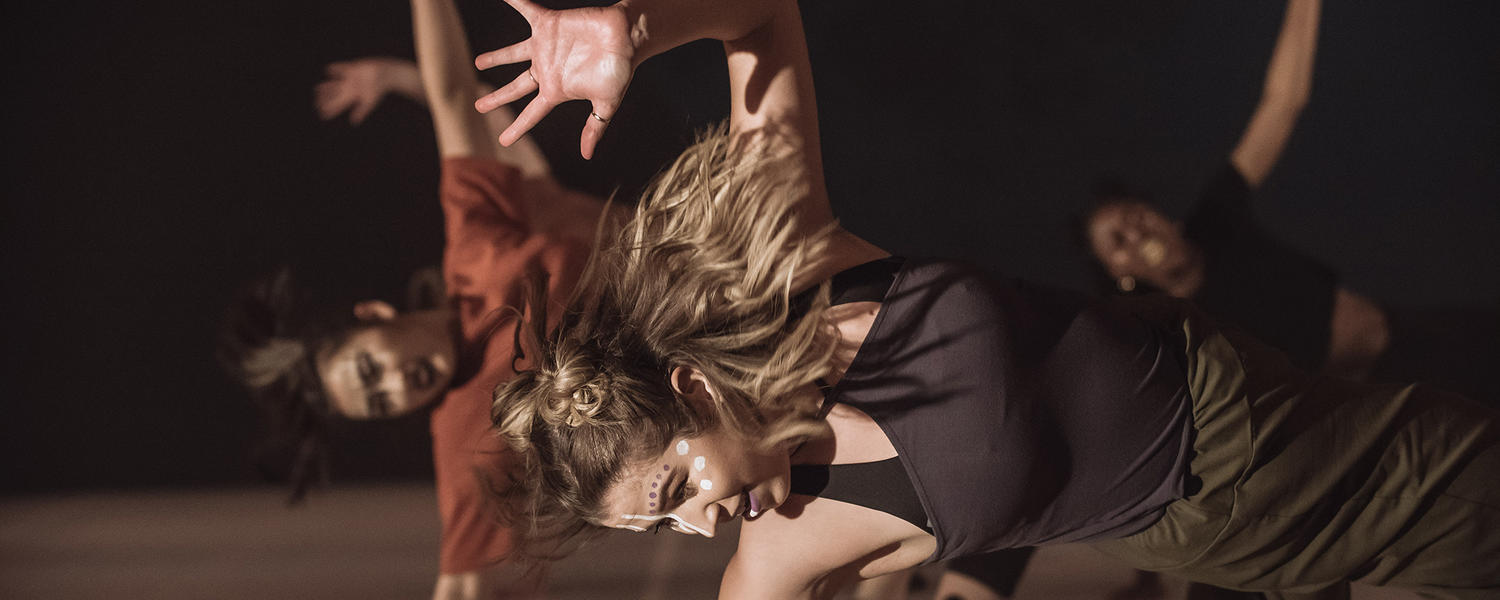 Audition applications
Dance in the School of Creative and Performing Arts
Complete UCalgary application
If you have not yet done so, please visit the Admissions website to submit your UCalgary application for admission, and then return to this page to continue your Division of Dance Audition Application.
Have your UCID available
This was created when submitting your UCalgary application for admission.
Complete before deadline
The Audition Application is due March 1, 2023 at 11:59 p.m.
Fall 2023 Entrance Audition Application for Bachelor of Arts (BA) / Bachelor of Fine Arts (BFA) in Dance
If you apply to the BA/BFA Dance degree program you must complete an in-person or online Audition Application form by March 1, 2023.
Any audition materials received after the deadline will not be considered.
Reference letters are not used in the audition process and will not be considered.
Transcripts do not accompany the audition form, but must be sent directly from the applicant's institution to the UCalgary Admissions Office.
Auditions
After submitting an admission application to the University of Calgary Admissions Office and a Dance audition application to the Division of Dance, all applicants will be expected to audition in-person or by online video submission.
Auditions are reviewed by the BA/BFA Dance Committee.
Video auditions may be submitted as Vimeo or YouTube links in your BA/BFA Dance Audition application form. Additional details on video requirements can be found in the Video Audition Information Sheet.
Clothing requirements for auditions
Please wear close-­fitting dance clothes to allow the jury to see full body movement; please avoid excessively baggy clothing.
Footwear is barefoot, soft jazz shoes or socks. 
Hair should be tied back, and jewelry should be removed.
Level of expertise
BA and BFA Dance majors at the University of Calgary are placed appropriately in technique classes upon entrance. 
Beginner dancers are encouraged to take 200-level non-major dance courses at the University of Calgary or seek quality dance training elsewhere prior to auditioning.  
Questions?
Dance Audition Dates: March 10 & 11, 2023
Friday March 10, 2023
Saturday March 11, 2023
Applicants may submit a video audition if they need to travel for more than 500 km. In-person auditions are preferred in order to offer students an on-campus experience.
The material on the audition video should be recent and not exceed 12 minutes in length.