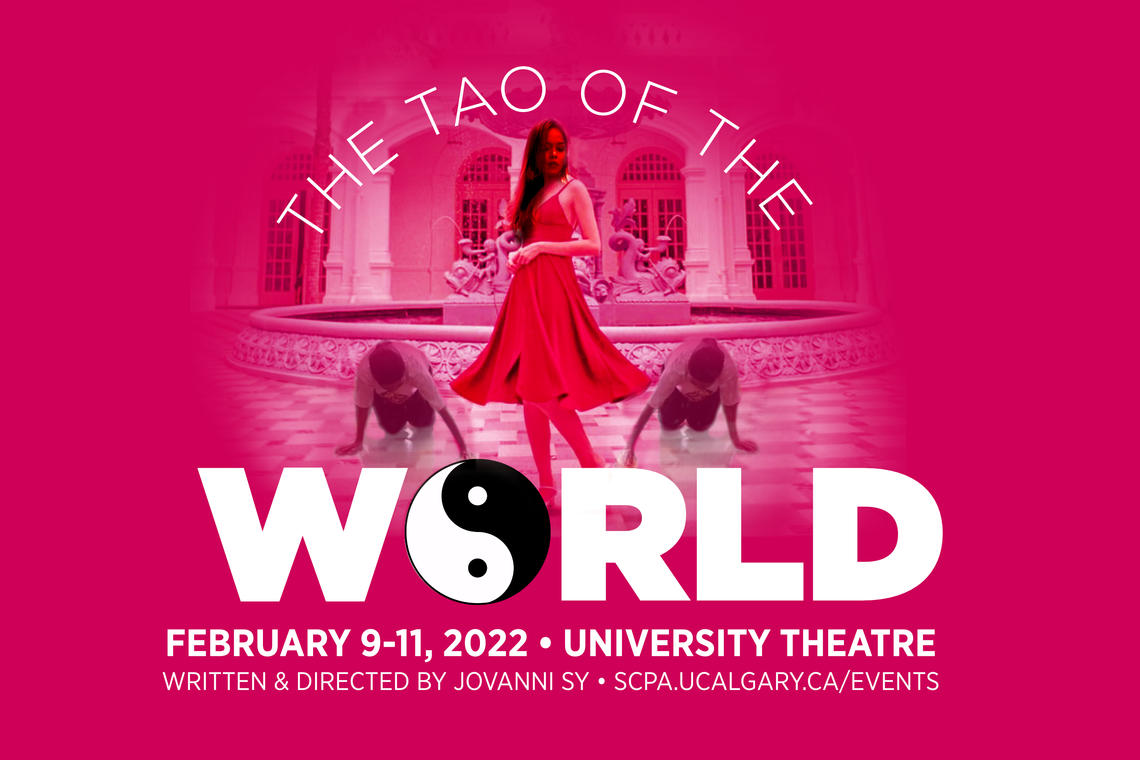 Peter Moller
February 11 - 13, 2022
University Theatre, University of Calgary (230 University Court NW, Calgary)
In-Person Performances (university community only): $22 (adults) /$17 (students/seniors)
Friday, February 11 & Saturday February 12 - 7:30 p.m.
Sunday, February 13 -  2 p.m.
Live Stream: $10 (per household)
Saturday, February 12 - 7:30 p.m.
*Please note that the cut off time to purchase tickets for the live stream is Friday, February 11 at 1 p.m.
Digital Stream: $10 (per household)
Monday, February 14 - 7:30 p.m.
*Please note that the cut off time to purchase tickets for the live stream is Monday, February 14 at 1 p.m.
**The link for this recording will remain accessible until Friday Feb. 18 at 4pm.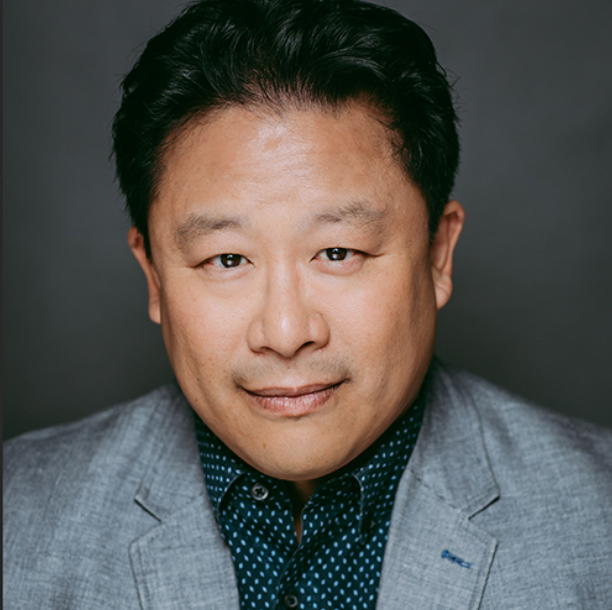 I wrote most of this adaptation in June 2021, a time of great optimism. I had just received my second vaccination shot and the general feeling was that better days were just ahead. It didn't seem imprudent to be writing a play set in a post-pandemic world that would premiere in February 2022.
Then the Omicron variant showed just how presumptuous I had been. This fifth wave would require us to rehearse and perform while masked—an unfortunate circumstance for anyone directing a play where the idiot playwright has written an unusually large amount of kissing and drinking.
 
After much deliberation, I decided not to rewrite the script to acknowledge our current situation. This means that you will see masked performers proclaiming how glorious it is to walk around unmasked. I'm hoping that rather than finding this confusing you will accept this convention of the clear mask for what it is: a hopeful yearning for better times.
*****
Writing a new script is never a solitary endeavour; I've been blessed with incredible support during the creation of this play. Thank you to my agent, Colin Rivers of Marquis Literary. Thanks to my wonderful writers group comprising Carmen Aguirre, Elaine Avila, Leanna Brodie, Lucia Frangione, Meghan Gardiner, and Shawn Macdonald.
Thanks to all the participants of a July 2021 script workshop: dramaturge Jenna Rodgers, apprentice dramaturge Kodie Rolian, and actors Kathleen Ballangan, Christine Brubaker, Nicco Garcia, Jeff Ho, Maggie Kwong, Curt McKinstry, Amy On, Angad Singh, Agnes Tong, and Raugi Yu.
Thanks to the University of Calgary and, in particular, to Christine Brubaker, my supervising professor on this production; to Clem Martini, who advised me during the creation of this script; and to April Viczko, Andrew North, and Bruce Barton.
Thanks to the entire company of The Tao of the World—our talented cast, designers, technicians, crew, and stage management team. It's been a pleasure discovering this play with you.
Finally, my profound thanks to Leanna Brodie, my partner in all things.
- Jovanni Sy, Director
The Tao of the World
by Jovanni Sy
With
ELEANOR Stephanie Alexandre
LADY HELENA Kathleen Ballangan
THE UNSEEN Sunny Bao
OLGA Amber Billingsley
THE UNSEEN Alison Bloxham
THE UNSEEN Keith Boniol
TREVOR Christian Daly
THE UNSEEN Camryn Hathaway
LUCINDA Sofia Huarte Aguilar
EDWARD Van Huynh
THE UNSEEN Doriane Irakoze
THE UNSEEN Joti Janda
THE UNSEEN Joyce Kabengele
ARABELLA Maggie Kwong
FANGIRL Kailey Leong
MILLICENT Amy On
JACKSON Noah Richardson
DEVAN Angad Singh
KAMILA Joseri Villarta
WILSON Sebastien Wong
THE UNSEEN Aaron Zhu
Creative Team
DIRECTOR Jovanni Sy 
DRAMATURG Jenna Rodgers
CHOREOGRAPHER Amber Billingsley
SET DESIGNER Scott Reid  
COSTUME DESIGNER Bonnie Garland
LIGHTING DESIGNER Jared Raschke
SOUND DESIGNER Nirad Menon  
MUSICAL ARRANGEMENTS Cathy Nosaty
MUSICAL DIRECTOR / ASSISTANT DIRECTOR Joseph McManus
SCENIC PAINTER Cassie Holmes
MANDARIN TRANSLATION Fangzheng (Nick) Wang
STAGE MANAGER Eden Middleton
ASSISTANT STAGE MANAGER – COSTUMES Emily Candy  
ASSISTANT STAGE MANAGER – PROPS Bailey Williamson
ASSISTANT LIGHTING DESIGNER Cassie Holmes
LIGHTING AND SOUND BOARD OPERATOR Jason Schwarz
MICROPHONES AND MIXING Patrick Marchand
DIRECTING SUPERVISOR Christine Brubaker
DESIGN SUPERVISOR April Viczko
VOICE & DIALECT COACH Jane MacFarlane
BACKSTAGE CREW Matthew Lane, Sabrena Shah Baigzada, Allison Weninger
DRESSERS Scarlett Hutchison, Mitchell Kirby, Andres Munoz, Quinn Smith
MAKEUP* Tia Choi, Heather Christmas, Taylor Foden, Alyssa Niedzielski
HAIR*  Maya Rothstein
*Courtesy of MC College
PAINT CREW Kathleen Ballangan, Stephanie Bessala, Katriona Dunn, Matthew Lane, Kyla Lomocso, Claude McCaffery, Nirad Menon, Eden Middleton, Christopher Mosimann, Sabrena Shah Baigzada, Rachael Stade, Enobong Ukpong, Allison Weninger
COSTUMES CREW Connor Anderson, Shannon Dagg, Erin Mackey
PROPERTIES CREW Sunny Bao, Abby Robbins, Allison Weninger
CAMERA CREW Gabriela Barrera Dominguez, Christopher Mosimann
Graphic Design
Egg Press Co.
Special Thanks
MC College, Jessica Reddon, Director, Calgary Campus
MC College, Heather Christmas, Esthetics Instructor
Theatre Calgary
Nancy Janzig, Interim Costume Supervisor
Allison Weninger and Jordyn Moss – Stage Management rehearsal replacements
Alex Bohn – sound and camera setup and streaming assistance
School of Creative and Performing Arts
DIRECTOR Bruce Barton
DANCE DIVISION LEAD Marie France Forcier
DRAMA DIVISION LEAD Christine Brubaker
MUSIC DIVISION LEAD Rod Squance
PERFORMANCE AND ARTIST COORDINATOR Kathy Race
COMMUNICATIONS AND MARKETING ADVISOR Satoko (Tokie) Brideaux
DEPARTMENT OPERATIONS MANAGER Mary Lou Mendyk
ACADEMIC PROGRAM SPECIALIST Constantina Caldis Roberts
RECEPTIONIST AND ADMINISTRATIVE ASSISTANT Elizabeth Violo
University Theatre Services
VENUE & CLIENT RELATIONS MANAGER David Fraser
VENUE BUSINESS ADMINISTRATOR Abir Bachir
FRONT OF HOUSE MANAGER Lizzy Evashkevich
BOOKING ADMINISTRATOR
LIGHTING TECHNICIAN Jason Schwarz
AUDIO TECHNICIAN Alex Bohn
STAGE TECHNICIAN Patrick Marchand
Drama Technical Staff
PRODUCTION MANAGER Andrew North
TECHNICAL SUPERVISOR Trevor McDonald
SCENIC CARPENTER Scott Freeman
COSTUME SUPERVISOR Robert Laflamme
PROPERTIES MASTER Celina Baharally
PRACTICUM STUDENTS
PRODUCTION MANAGEMENT Jacob Sunderland, Allison Weninger
PROPERTIES Abby Robbins
COSTUMES Conor Anderson
STUDENT ASSISTANTS Sunny Bao, Kathleen Ballangan, Stephanie Bessala, Leah Cole, Shannon Dagg, katriona Dunn, Kiauna Harder, Megan Klick, Atiyyah Ladipo, Matthew Lane, Mikhaila Lomocso, Erin MacKey, Claude McCaffery, Nirad Menon, Eden Middleton, Christoper Mosimann, Sabrena Shah Baigzada, Jacob Sunderland, Allison Weninger
Those who are feeling ill, and particularly those with COVID-19 type symptoms identified by Alberta Health Services cannot attend events on campus.
Non-medical grade face masks must be worn in all indoor areas on University of Calgary campuses, included while seated during a performance.
Upon entry to the venue, ALL visitors that are 12 years of age and older must present proof of full vaccination status. All visitors over the age of 18 must also present a piece of Government issued ID with their picture. Youth aged 12-17 will only be required to show their QR code. Children under 12 are not required to show documentation.
As of November 15, 2021, the only valid Alberta proof of vaccination will be the Alberta vaccine records with a QR code. Vaccination records from First Nations, military, other provinces and international travelers will continue to be accepted.
SCPA events are currently limited to reduced 2/3 audience capacity. We highly recommend booking your tickets in advance to guarantee admittance.
Non-ticketed SCPA events will be seated on a first come, first served, basis. Please be advised that capacity is limited, and we cannot guarantee admittance.
Please plan to arrive 30 minutes prior to the performance. Current documentation screening requirements will demand additional time to seat audience in the venue.
For more information, visit UCalgary's Visitors to Campus page.