March 28 & 29, 2022
University Theatre, University of Calgary (230 University Court NW, Calgary)
In-Person Performances: $14 (adults) /$11 (students/seniors)
Monday, March 28 - 8 p.m.
Tuesday, March 29 -  7 p.m.
Presented as part of ALCHEMY Festival of Student Work.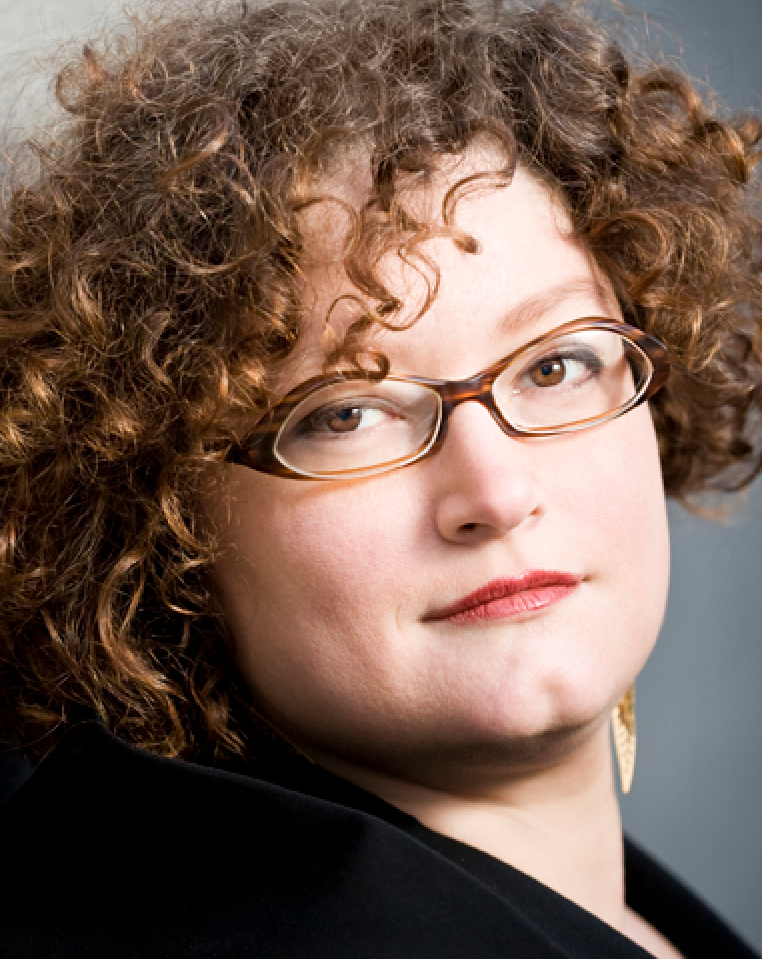 Artistic careers are like formations in some ways. There are layers added by every new show and textures created by experiences with fellow collaborators. After a period of time these layers and textures intermingle to create identifiable characteristics that distinguish one artist from another.
When Dr. Glenn Dolphin and I met to discuss a potential collaboration, we talked about what matters to us. Glenn was articulate about his desire to teach science using story. I was interested in a project that could allow me to stretch some technology design muscles in ways not all plays allow. Putting together the team for this production was akin building a rockbed, we needed multiple textures of sand and stone or multiple skill sets on which to build our show. First, the best choice of playwright and director who would become my closest collaborators. Thanks to Meg Braem and Christine Brubaker, we have team of seasoned women storytellers who are crafting this play about women scientists with humanity, grace, and a little humour. Along with us, we have brought other young artists of several gender identities in creative leadership roles from Dramaturgy to Associate Designers to Stage Managers. Let's not forget the exceptional cast who have crafted truthful characters based on history, and have humanized by their deep dive into acting and performance. And then Fuse 33 who has been invaluable in making crystals glow!
Show biz is a silly business but storytelling is what makes us human, gives us empathy, and makes us whole. I hope you find some wonder and discovery in our show as we bring you our discoveries about four women scientists covered by time and historical debris. They should remind us that science is nothing without scientists and is also a part of what makes us human.
- April Viczko, Associate Professor, SCPA, Division of Drama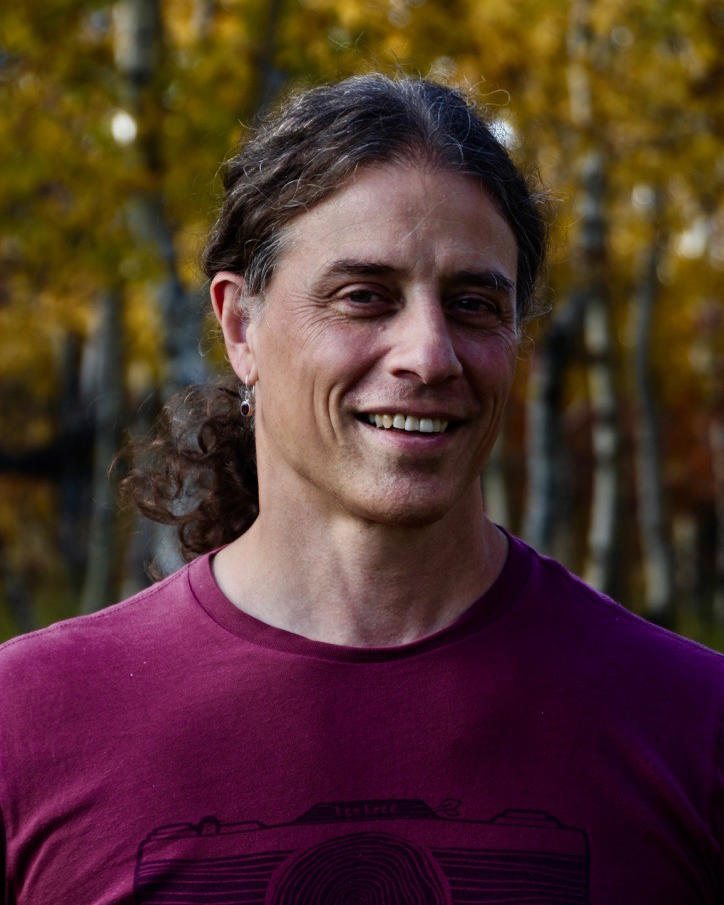 With degrees in both geology and education, my research lies at the intersection between the two. In particular, I am very interested in using the history of geology to help teach about geological concepts. To this end, I devise my teaching around historical narratives of fundamental geological concepts. I have also been incorporating a dramatization concerning the age of the earth, a famous controversy taking place prior to the discovery of radioactivity (and therefore before radiometric dating). I had even been going to the wardrobe and prop departments to dress up the dramatization as much as possible. The dramatization has been well-received by students (who do the acting in front of the rest of the class), and I wanted to create more dramatizations. I was elected to host an international conference (International History and Philosophy of Science and Science Teaching Group) at the university and thought this kind of event would be an excellent addition to the conference. I wanted to recognize important women in geoscience who have subsequently not been fully appreciated by history for their contributions. I pitched the idea to Bruce Barton, who was director of the School of Creative and Performing Arts. He loved the idea. He put me into contact with April Viczko, the production designer for Formations, and she ran with it. 
I have never been a part of such a collaborative effort between the sciences and performing arts, but it has been a great experience; me always feeling even more invigorated about the project after every discussion with my new friends in the School of Creative and Performing Arts. To see it finally come together into a finished product has been a great adventure.
I'd like to thank the Tamaratt Teaching Professorship for the resources to get the play written, and Meg Braem for doing the writing. I also want to thank Dr. Renee Clary, Dr. John Perlin, and Robbie Gries for their historical expertise on Florence Bascom, Eunice Foote, and Dollie Radler Hall, respectively. Lamont Dougherty Earth Observatory at Columbia University in New York provided scrolls of actual sounding data that Marie Tharp used to generate her famous map. Dr. Brandon Karchewski created the seismic sounding visualization. I thank you for having the interest to view this play. I hope you enjoy it…and learn some geology as well.
- Dr. Glenn Dolphon, PhD, Tamaratt Professor, Senior Instructor, Department of Geoscience
Formations
by Meg Braem
With
MARIE THARP Kat Armstrong
DOLLIE RADLER Stephanie Bessala
FLORENCE BASCOM Doriane Irakoze
EUNICE FOOTE Alexa McGinn
*Other roles played by members of the cast.
CREATIVE TEAM
DIRECTOR AND PRODUCER Christine Brubaker  
CO-PRODUCER AND SCIENCE CONSULTANT Glenn Dolphin
DRAMATURG Eden Middleton
PRODUCTION DESIGNER April Viczko  
SOUND DESIGNER Jacob Sunderland  
ASSISTANT DIRECTOR Camryn Hathaway
COSTUME DESIGN ASSOCIATE Bonnie Garland
PRODUCTION DESIGN ASSISTANT Katriona Dunn
STAGE MANAGER Autumn Sali
LIGHTING AND PROJECTIONS OPERATOR Jason Schwarz
SOUND BOARD, MICROPHONES AND MIXING Patrick Marchand
VOICE & DIALECT COACH Jane MacFarlane
BACKSTAGE CREW AND DRESSERS Scarlett Hutchison, Sabrena Shah Baigzada
WIGS* - styled by Maya Rothstein and Alyssa Niedzielski
            - applied by Maya Rothstein, Alyssa Niedzielski and Tia Choy
Courtesy of MC College
COSTUMES CREW Connor Anderson, Erin Mackey
PROPERTIES CREW Sunny Bao, Stephanie Bessala, Nicole, Logan,Claude McCaffery, Eden Middleton, Abby Robbins, Allison Weninger
INSTALL CREW Stephanie Bessala, Adam Kostiuk, Jacob Sunderland, KC Wilson, Matthew Wilson
CAMERA CREW Fangzheng (Nick) Wang, Gabriela Barrera Dominguez, Christopher Mosimann
GRAPHIC DESIGN
Egg Press Co.
SPECIAL THANKS
Financial support from the Tamaratt Teaching Professorship in Geoscience
Brandon Karchewski - seismic visualization consultant:
Renee Clary, Robbie Gries, John Perlin - consultant historians
Ben Gelfand - X-Ray Crystallography Service from the Faculty of Science at the University of Calgary
Michelle Forgeron and Wade White - Department of Chemistry at the University of Calgary
Sydney Pratte and Shannon Hoover from Fuse33 Makerspace – special lighting programmers
Lisa Roberts – costume stitching and alterations
Jessica Reddon - Director, MC College, Calgary Campus
Heather Christmas - Esthetics Instructor, MC College, Calgary Campus
SCHOOL OF CREATIVE AND PERFORMING ARTS
DIRECTOR Bruce Barton
DANCE DIVISION LEAD Marie France Forcier
DRAMA DIVISION LEAD Christine Brubaker
MUSIC DIVISION LEAD Rod Squance
PRODUCTION MANAGER Andrew North
PERFORMANCE AND ARTIST COORDINATOR Kathy Race
COMMUNICATIONS AND MARKETING ADVISOR Satoko (Tokie) Brideaux
DEPARTMENT OPERATIONS MANAGER Mary Lou Mendyk
ACADEMIC PROGRAM SPECIALIST Constantina Caldis Roberts
ACADEMIC PROGRAM SPECIALIST Rosabel Choi
RECEPTIONIST AND ADMINISTRATIVE ASSISTANT Elizabeth Violo
UNIVERSITY THEATRE SERVICES
VENUE & CLIENT RELATIONS MANAGER David Fraser
VENUE BUSINESS ADMINISTRATOR Abir Bachir
FRONT OF HOUSE MANAGER Lizzy Evashkevich
BOOKING ADMINISTRATOR Catherine Rouleau
LIGHTING TECHNICIAN Jason Schwarz
AUDIO TECHNICIAN Alex Bohn
STAGE TECHNICIAN Patrick Marchand
DRAMA TECHNICAL STAFF
PRODUCTION MANAGER Andrew North
TECHNICAL SUPERVISOR Trevor McDonald
SCENIC CARPENTER Scott Freeman
COSTUME SUPERVISOR Robert Laflamme
PROPERTIES MASTER Celina Baharally
PRACTICUM STUDENTS
PRODUCTION MANAGEMENT Jacob Sunderland
PROPERTIES Abby Robbins
COSTUMES Conor Anderson
STUDENT ASSISTANTS Sunny Bao, Kathleen Ballangan, Stephanie Bessala, Leah Cole, Katriona Dunn, Kiauna Harder, Megan Klick, Atiyyah Ladipo, Matthew Lane, Mikhaila Lomocso, Erin MacKey, Claude McCaffery, Nirad Menon, Eden Middleton, Christoper Mosimann, Sabrena Shah Baigzada, Jacob Sunderland, Allison Weninger
The SCPA is working diligently to ensure a safe and comfortable experience on the part of all our audience members. As of March 1st, as a reflection of the altering conditions of the pandemic and revised provincial, municipal and institutional policies, the following Covid-19 guidelines will be in place in all SCPA performance venues.
Patrons at performances presented by the School of Creative and Performing Arts will no longer be asked to provide proof of vaccination.
Non-surgical masks must be worn by all patrons at all times—before, during and after the performance, including intermissions. (No concession sales will be available.)
There will be no physical distancing requirements for audience members and no reduction in venue seating capacities.
Student performers will appear maskless at safe distances from all audience members for the duration of the performance.
For more information, visit UCalgary's Visitors to Campus page.