Much Ado About Nothing
Nov. 25 – Dec. 3, 2022
Reeve Theatre, University of Calgary
Adapted and directed by Cali Sproule, MFA Candidate
The world's first Rom-Com
It's 1976 and Benedick, Claudio, Don John and Don Pedro join the wealthy Leonato and his family at their mountain cabin in Messina, Alberta. While there, Benedick, a confirmed bachelor, and Beatrice, the eternal bachelorette are tricked into believing the other is in love with them. The push and pull of love is soon overtaken, however, as the disgruntled Don John has other plans….
Audience Advisory
Misogynistic language and mentions of death
In-Person Performances
Friday, November 25 - 7:30 p.m.
Saturday, November 26 - 7:30 p.m.
Sunday, November 27 - 2 p.m.
Tuesday, November 29 - 7:30 p.m.
Wednesday, November 30 - 7:30 p.m.
Thursday, December 1 - 7:30 p.m.
Friday, December 2 - 7:30 p.m.
Saturday, December 3 - 7:30 p.m.
$22 (adults) /$17 (students*/seniors)
*UCalgary students can book their FREE ticket online with Claim Your Seat.
Livestream
Saturday, November 26 - 7:30 p.m.
$10 (household)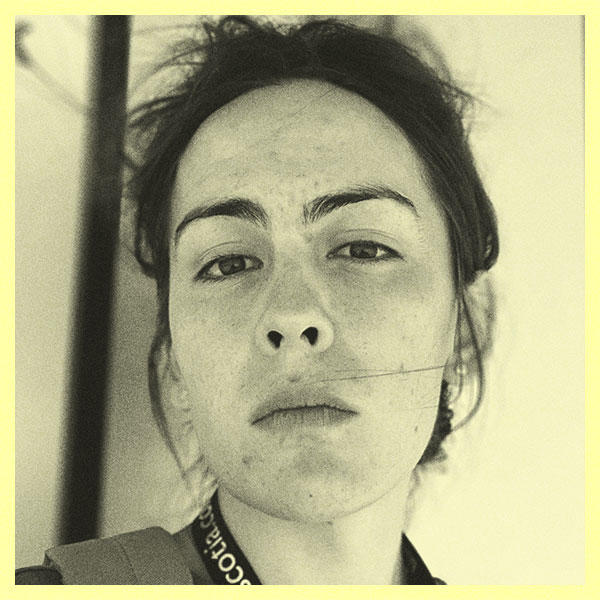 Kat (she/her/hers) is a fourth-year Visual and Drama artist — swimming in between piano keys, constellations through smog, university debt she'll probably take to the grave, that offhand thing you said last week, and a hum of making things with others. Lately, she's been literally humming in Wagonstage's Bee-Trayal, Marie Tharp-ing in Formations (University of Calgary), video-producing at Quest Theatre, filming with lbs/sq" performance, animating for Lunchbox Theatre, thespiann-ing with Bard on Bower, and composing for friends. If you dare: ask her about her drawing series. What's constant is she's always trying to disrupt or steal away to make art for herself and rise with others in a world made often unlivable through capitalism and fascism. She gets lost in dreams, breathing underwater, Evanescence, and estradiol. To conclude: she thinks that yes, you should take estrogen, is down to come wash your dishes when you're sad, and wonders about ghosts every day. 
Omer is a Psychology major with a minor in Drama. He enjoys film and theatre acting with a special fondness for the big screen. He believes whether you like olives says a lot about you. Omer enjoys spending time with his friends, family, and his loving girlfriend. He has not yet determined whether he acts more on stage or at his workplace. His favourite movie is the Pursuit of Happiness. He plays a prince in the play but is a king in real life.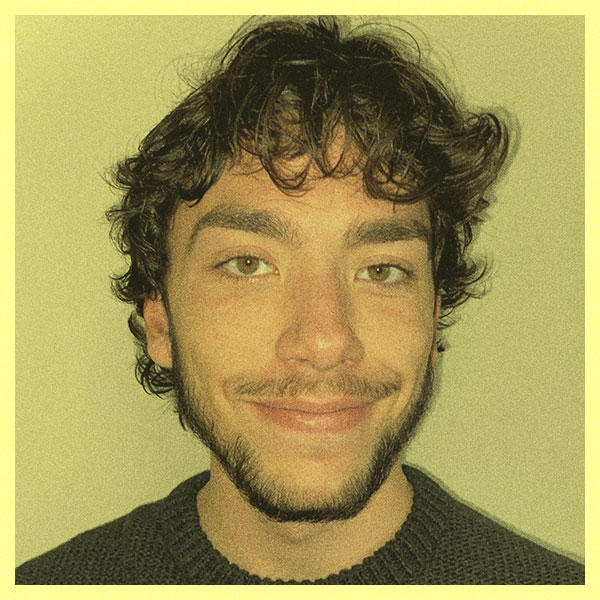 Benjamin (he/him) is a fourth-year Drama major at the University of Calgary. His love of theatre spans all forms, from Broadway to the Bard.  He's elated to make his University of Calgary debut with this production of Much Ado About Nothing. A born and raised Calgarian, Ben is also a proud member of the Métis Nation of Alberta. If he has spare time, he can be found rating movies on Letterboxd and crafting Spotify playlists for every occasion. Ben would like to thank his friends and family who have helped him run lines countless times over the years.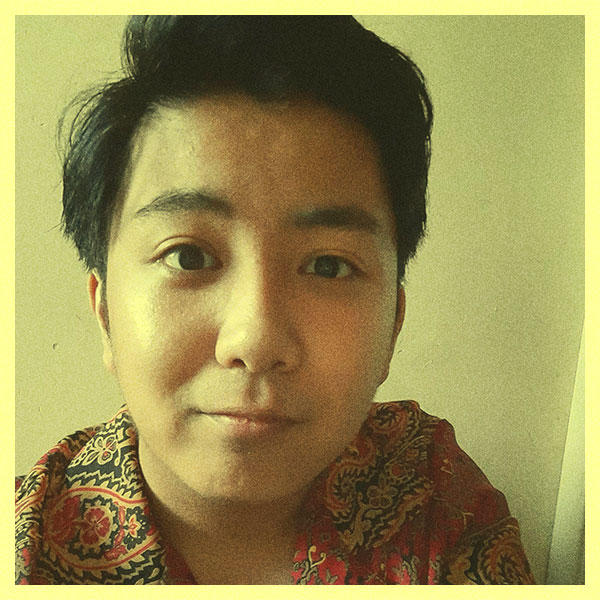 Keith is a queer Filipinx man, in his third year of the BFA in Drama. His goal has always been to create art honouring and representing marginalized communities. With his background in dance, he likes to also incorporate movement in his work, creating versatile and inclusive pieces. As an actor, writer, and director, he wants to showcase these stories to create conversations, highlight culture, and inspire community and togetherness. A fun fact: Keith has a big, sweet tooth and probably is eating a cupcake as you're reading this.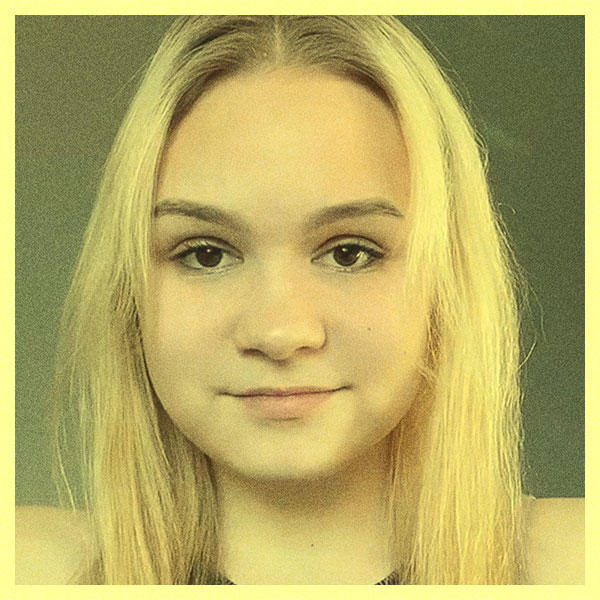 Brooke is a third-year Drama student at the University of Calgary. Outside of school, she continues to explore the arts with an interest in music and writing. She has been involved in theatre since she was young and is excited to get back into the theatre with this show. She is very grateful for this opportunity as this will be her first production at the university.  Brooke is excited to be working on this show with such an incredible cast and crew.
McKenzie is in her fourth year at the University of Calgary, studying Drama with a focus in Acting. McKenzie's passion for theatre comes from the sense of play and importance it can bring to the community. Outside of theatre, McKenzie enjoys spending time with friends and family, watching sports, singing in the car in preparation for her big break on carpool karaoke, and long walks on the beach. She would like to thank all those who put in hard work to make this production possible and everyone who has supported her through this process. 
Elizabeth (she/her) is a third-year Drama student at the University of Calgary, completing her BFA Degree. While she first discovered her passion for theatre through the technical lens, she found a love for acting soon after. She believes that theatre is not limited to one focal point and aspires to learn more about what every aspect of theatre has to offer. Much Ado About Nothing is her first production with the University of Calgary, and she is very grateful for this opportunity to work alongside such a talented, supportive cast and crew.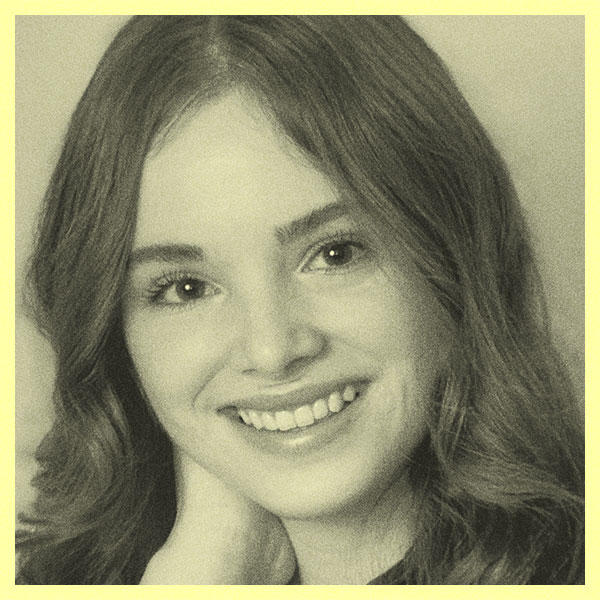 Lauren Johnsen is a first-year student taking her BFA in Drama at the University of Calgary. As an artist, Lauren deeply values a sense of play and imagination and is always finding new ways to express her creativity, both on stage and in her personal life. Lauren especially adores physical theatre, as it allows her to be so free with her impulses and supports her expressive personality. She is so grateful to be a part of this insanely talented and supportive cast and to get to share the importance of theatre with the local community. She would like to thank her family and friends for always supporting her in her artistry and YOU for coming to watch.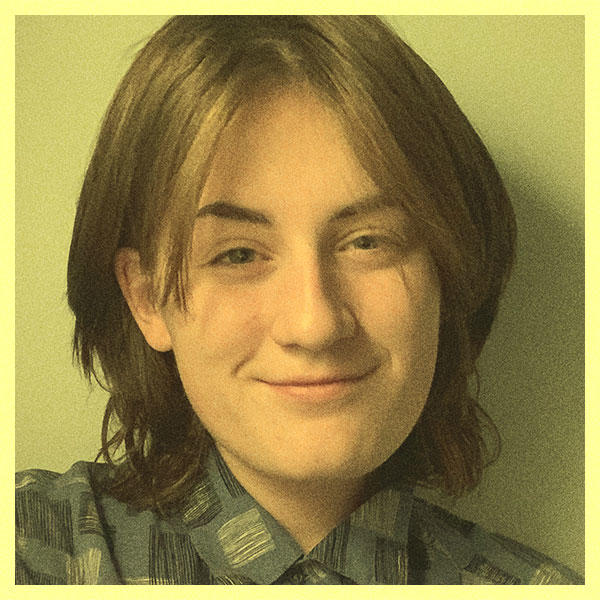 Oli is a second-year student pursuing a combined degree in Drama and Education. Previous acting credits include Professor Callahan in Legally Blonde: The Musical, performing in Anne of Green Gables: The Musical on two separate occasions, and a multitude of high school performances that they aren't sure when to take off their resume. Oli is extremely grateful to be able to perform their first Shakespeare production and would like to thank everyone around them for their continuous support. Off the stage, if you see Oli zoning off into space, do not fret! They are probably running their lines over…and over… and over… and over again in their head.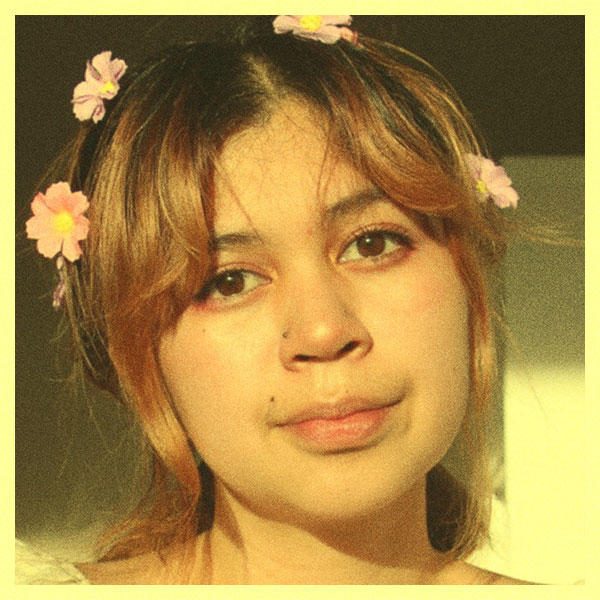 Nyssa is a theatre artist going through their artistic journey at the University of Calgary. They pride themselves on being compassionate, curious, and willing to try new things; even though sometimes that means they work on too many things at once. They are so excited to be a part of Much Ado About Nothing and playing Hero has been a dream come true. Nyssa has been doing a lot of growing in the past few years and discovered an artistic love for unconventional theatre, audience involvement, and trash sets. They spent their summer flying around as a bee and discovering a new love for stage management. They hope to continue working in the theatre community and trying as many jobs as possible!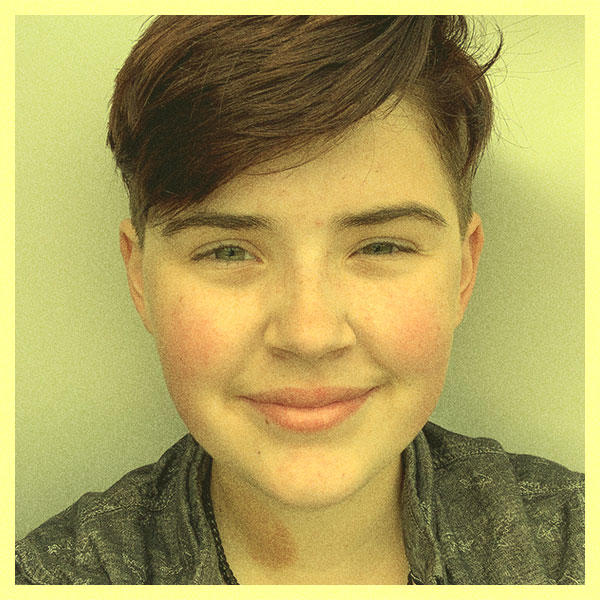 Ryan is a first-year student pursuing a BFA in drama, and they are very excited to be in their first university production. They developed a love for theatre in the first grade when watching their school's performance of The Little Mermaid. Since then, it has been their dream to be an actor. They have performed in a variety of shows, from musicals to one-act plays, to Shakespeare's Midsummer Night's Dream. Ryan is thrilled to share their passion with everyone and is incredibly grateful for the experience.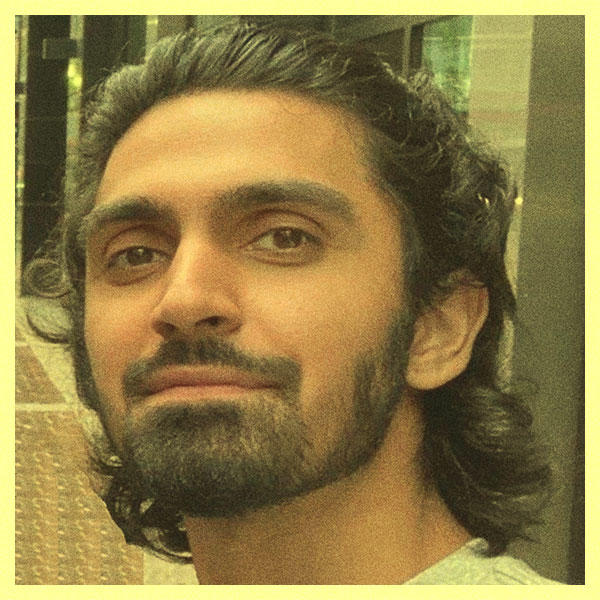 Growing up Angad wanted to be John Cena, a firefighter, Ironman, and every other occupation on this green earth. He then discovered that he was blessed by a higher power and gifted with the immense talent to be great at absolutely nothing. Hence, he strived to become anything but himself. He then realized there's a profession that lets him pretend he's a different person while existing in a fictional world, and he could do all that without his parents thinking he'd completely lost his marbles. That's how he ended up here. 
Anthony is a third-year University of Calgary student pursuing a BFA in Drama with a minor in Italian Studies. Once his degree is complete, he intends to get his BEd and hopes to one day teach Drama. Anthony is very excited to be in Much Ado About Nothing because this is his first time acting in a play since COVID-19. Previously he has acted in Sense and Sensibility as well as local short films. This is the third Shakespeare play he has acted in, the others being King Lear and A Midsummer Night's Dream. When he's offstage, you can find him at a record shop, at a concert, rewatching Friends, or talking about how he's Italian.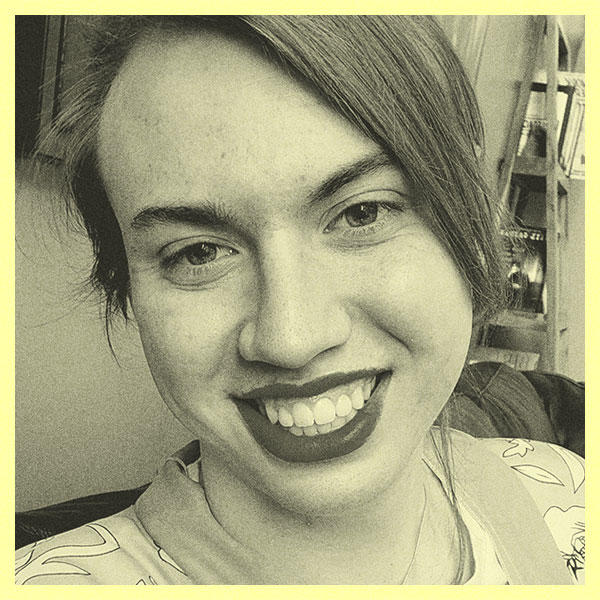 Nick (they/them) is a third-year student at the University of Calgary, with a main study in Drama and a love for unique and immersive theatre experiences. They enjoy the chance to explore many facets of theatre this year as the Co-Artistic Director of Nickel Dime Theatre along with acting in their first mainstage. They are excited at the chance to go through the acting process with the cast of Much Ado About Nothing and can't wait to show everyone what they have worked on.
When he originally started acting in high school one-act productions, Matthew discovered that he had a strong passion for theatre and the performing arts and wanted to pursue it further. He continues to develop and hone his skills as an actor studying at the University of Calgary, where he is currently in his fourth year of the Concurrent Drama/Education program. Being able to be a part of a Shakespeare production is a huge milestone for him, and he is incredibly grateful to be able to work alongside such wonderful and talented individuals.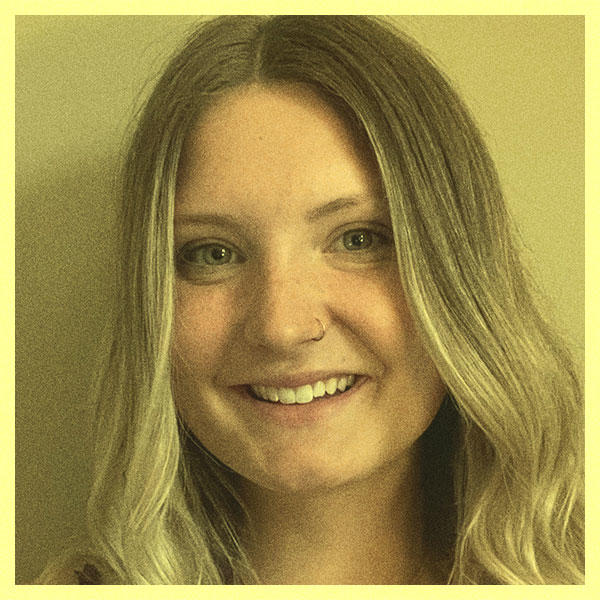 Cali (she/her) is an emerging director, creator and writer who is currently based in Moh'kins'tsis (Calgary). Her creative passion lives within movement and discovery. Currently, she is researching consent-informed rehearsal practices. Some of her selected directorial credits include here we go (University of Calgary), Macbeth, Grave Story, and Chicago (University of Manitoba). Cali is currently an MFA candidate in Directing at the University of Calgary and holds a BA in Theatre and Psychology from the University of Manitoba.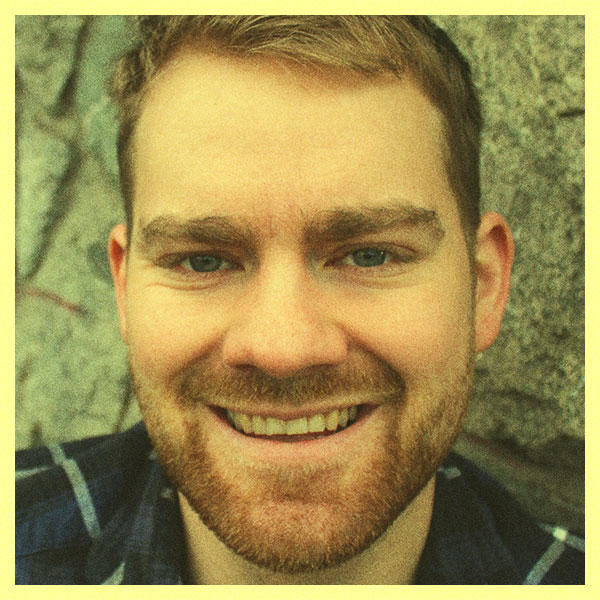 Jared Raschke is a Set, Projection, and Lighting Designer, and Production Manager working out of Western Canada. Over the past ten years, Jared has produced over 50 designs in theatres across BC, AB, and Europe. He has been nominated for multiple Jessie Richardson Theatre Awards and won one for Outstanding Production in 2018. Jared is currently taking his MFA in Design and Technical Theatre at the University of Calgary.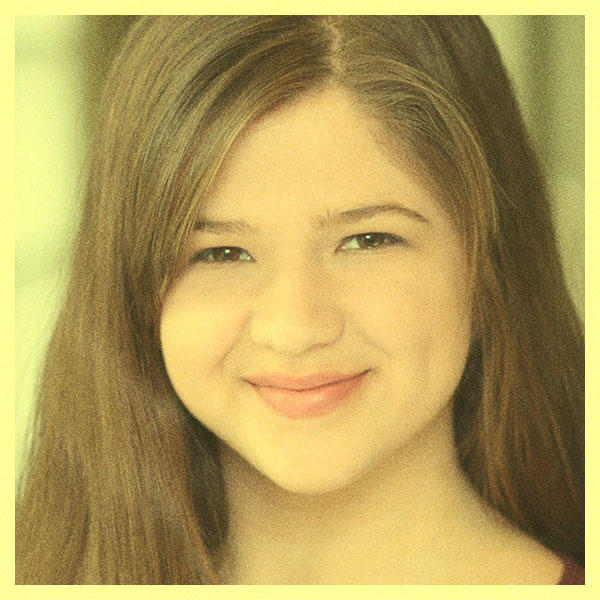 Bonnie (she/they) is an emerging costume and scenic designer from northern Ontario.  She loves theatre design, and their interest in sustainability has also led her to delve into ecoscenography. Bonnie is currently an MFA candidate specializing in Design/Technical Theatre at the University of Calgary and is a recent graduate of the renamed Toronto Metropolitan University with a degree in Performance Production.
Anton deGroot is a set, light, and sound designer based in Calgary. He currently works as Production Manager for Lunchbox Theatre, and teaches scenography as a sessional instructor at the University of Calgary. Select credits include: The Importance of Being Earnest, Noises Off!, The Shoplifters (Theatre Calgary); Brontë: The World Without, Treasure Island, HMS Pinafore (Stratford Festival); The Circle, Cockroach, Waiting for the Parade, Charlotte's Web (Alberta Theatre Projects); Murder in the Studio, Misery, Clue, Nine Dragons, The Hollow, Travels With My Aunt (Vertigo); GIANT, Reverie, Struck (Ghost River Theatre); All's Well That Ends Well, Macbeth, Goblin Macbeth (The Shakespeare Company); In the Wake, Good Fences, Crime Does Not Pay, Smoke(Downstage). Anton has received the Betty Mitchell Award for Outstanding Set Design for Travels With My Aunt (Vertigo) and Crime Does Not Pay (Downstage), as well as for Outstanding Light Design for All's Well That Ends Well, Macbeth, and Goblin Macbeth (The Shakespeare Company).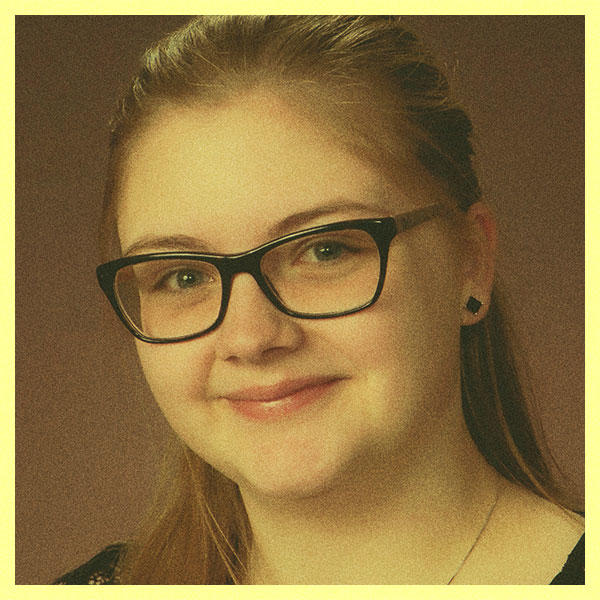 Alex (she/her) is a fourth-year student taking her BFA in Drama with a focus on Stage Management and Technical Theatre at the University of Calgary. Much Ado About Nothing is the second show she has stage managed at the university, having previously worked on Here We Go for Alchemy 2022. Once her BFA is complete, Alex intends to pursue a BEd to be a Drama and English teacher. She is very passionate about reading and writing and would happily recommend a good book if asked.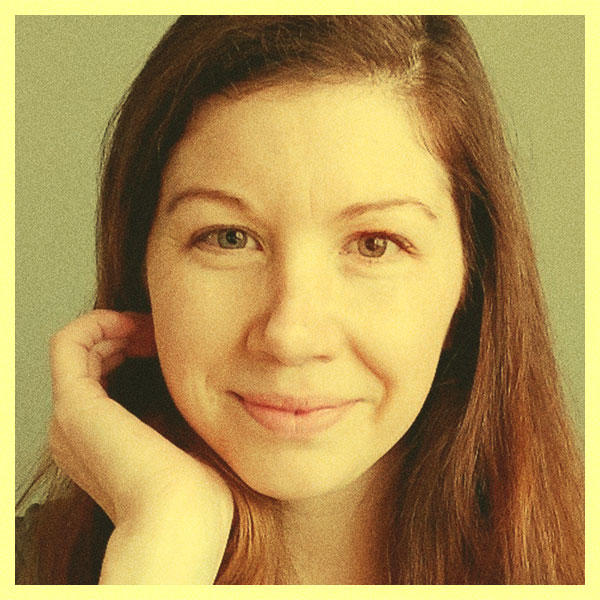 Erin is a theatre technician, costumer and actor based in Calgary. She is currently in her third year of the BFA Drama program at the University of Calgary with a focus on Acting and Technical Theatre. Erin has a deep love for performance, beginning when she first performed in The Nutcracker at age six. When she's not in the theatre you can find Erin training with her gymnaestrada team. 
Staff

Director BRUCE BARTON
Associate Director PENNY FARFAN
Dance Division Lead MELANIE KLOETZEL
Drama Division Lead CHRISTINE BRUBAKER
Music Division Lead ROD SQUANCE
Production Manager ANDREW NORTH
Performance and Artist Coordinator KATHY RACE
Communications and Marketing Advisor AURELIE MAERTEN
Department Operations Manager MARY LOU MENDYK
Academic Program Specialist ROSABEL CHOI
Academic Program Specialist CONSTANTINA CALDIS ROBERTS
Graduate Program Advisor ALISON SCHMAL
Receptionist and Administrative Assistant ELIZABETH VIOLO

Drama Technical Staff

Technical Director TREVOR MCDONALD
Scenic Carpenter SCOTT FREEMAN
Costume Supervisor ROBERT LAFLAMME
Properties Master CELINA BAHARALLY

Student Assistants and Practicums

Ali Almansoori, Sunny Bao, Stephanie Bessala, Stephen Brooks, Leyla Calderon, Jayke Chung, Chloe Diochnos, Katie Drysdale, Kiauna Harder, Elizabeth Houghton, Scarlett Hutchison, Sarah Innes, Dennis Kaake, Pooya Khorramyar, Emily Kobe, Atiyyah Ladipo, Matthew Lane, Erin Mackey, Claude McCaffery, Angela Merino, Christopher Mosimann, Jordyn Moss, Justine Park, Miranda Reid, Daniel Sanguinetti, Sabrena Shah Baigzada, Nathan Snyders-Blok, Laurel Spring, Lucas Tang, Veronique Tomlinson

Theatre Services

Venue & Client Relations Manager DAVID FRASER
Venue Business Administrator ABIR BACHIR
Booking Administrator CATHERINE ROULEAU
Front of House Manager LIZZY EVASHKEVICH
Audio Technician ALEX BOHN
Lighting Technician JASON SCHWARZ
Stage Technician BRANDON DELA CRUZ

 

Production Team

SCPA Artistic Director and Producer CHRISTINE BRUBAKER

SCPA Supervisor CHRISTINE BRUBAKER
Design Supervisor SCOTT REID

Props Builder CHRIS STOCKTON
Costume Sewer SHARON STAPLEY
 
Lighting Board Operator FERNANDO GARCIA REYES
Sound Board Operator ELI COPPING
Backstage Crew & Dresser ALISON MORASCH
Poster Design
Egg Press Co.
MC College
Jessica Reddon - Director, Calgary Campus
Heather Christmas - Esthetics Instructor, Calgary Campus
Sarah Bridge - Hair Instructor, Calgary Campus