Why Dance? IV
November 25, 2021 | 7:30 p.m.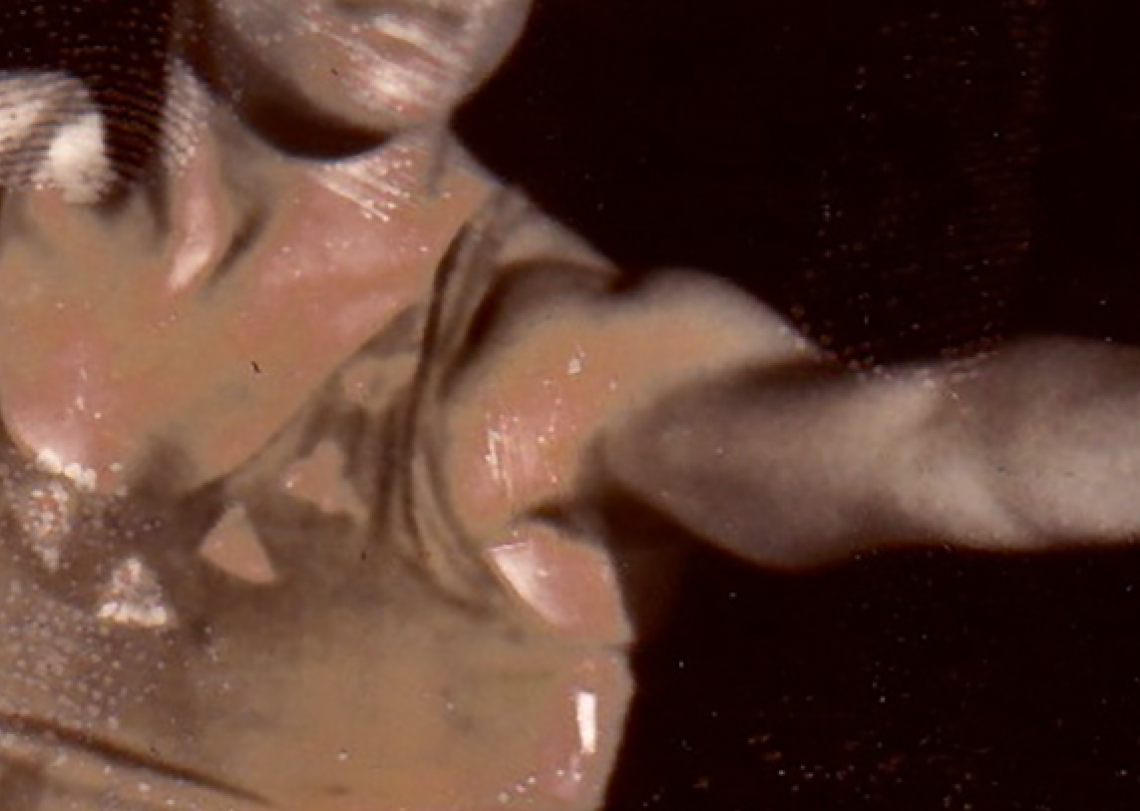 Thursday, November 25, 2021 | 7:30 p.m.
University Theatre
In-Person Performances: $17 (adults) /$12 (students/seniors)
Are you a UCalgary student, employee, or alumni? This event is a part of Claim Your Seat program.
Social dance has always fueled me whether it was family parties, disco dancing at the Limelight in Montreal or clubbing at the many hotspots in YYC back in the day. Cutting a rug, or rolling up a rug, at house parties are still very much a thing for my friend group. We love it and in fact it has always been a joyous activity, spirit lifting. The social dance floor can be a place of transformation, an empathetic space, an emphatic place and an arena for communion, with self and others.
I still dig social dancing and jazz and swing, West African, tap, funk, salsa, house and hip hop will always be my language- I love it all. I had a long practice of concert dancing making and the stage is powerful Bringing the mindsets of both arenas will make for an experience of elevated consciousness and energetic power that sets the tone for the aftertimes. Coming in with style, flair and maybe some pyrotechnics.
Michèle Moss, Artistic Director
This event is funded by SCPA and CADA.
Welcome back into the theatre. I am so excited to greet you that we have planned a full meal deal not any 55 minutes new style evening but not a three act either!
Let's have some fun while making some low-tech, internal, corporeal magic. Ultimately we will dance all together, tonight. Get ready to come off the blocks and take to the stage, with masks on, to dance. - Artistic Director, Associate Professor Michèle Moss
"The dance is strong magic. The body can fly without wings. It can sing without voice. The dance is strong magic. The dance is life." - Pearl Primus
What a time this is, 2021!
The pandemic-daze is intense… and still we dance. I am so thankful for my practice. Why Dance? IV, 4, for …for health and wellness, for joy, for … (you fill it in).
Let's promise to use the mind-body system to high-affect in all the days in front of us. We can use the dancing body as therapy, as ritual, as a pleasure source. We can plug in to strengthen ourselves. Consider engaging with the practice in your kitchen or wherever the spirit moves you, dance! Yes, more exclamation marks -I am all about them!
Yes, pluralism is a great entry point to the dance, maybe Eurocentric forms are not your jam so use our civic diversity, our community and jump off the spark ignited by many involved in the movement arts. In the garden, there can be many varieties of beautiful specimens, some say best keep separate, apart...hmmm. The garden as metaphor for life is easy to understand as we practice patience, can spend time in contemplative meditation. The garden is also a place to undertake work, to dream and move, maybe dance!
In the parlance of my heritage-speak (Jamaican patois), there is an expression when you say "I'm on my way", "I'm almost there", it is my intention …me, soon come! 
I propose the work is necessary now, it continues in the dance garden this evening but with an emphasis on NOW!
As Tasha Belix, (Registered Psychologist and performer in tonight's program) indicates with the title of her contribution to the eve- SEEDS OF COMPASSION, as we plant these seeds for ourselves, with others and use our instrument, our human body, to create our own rituals of care we can reep, or harvest, powerful rewards from our physical efforts.
We, the Dance programmme/program, department, division- or whatever we are called, were called back in the day - are celebrating 25 years of degree programs. So many individuals have nourished the dance garden soil here in this city, in the foothills of the Canadian Rockies and I acknowledge them. We all have different approaches in studio and on the stage but all of us have enriched the practice and our city. Thank you all, thank you Hannah Stilwell, thank you Vicki Willis, Anne Flynn, Denice Clarke Shirley Murray, Melissa Monteros, Davida Monk and so many more community members beyond the academe. I salute my current colleagues Bruce Barton, Joelle Welling, Mary Lou Mendyk, Marie-France Forcier, Dr. Sarah Kenny, Wojciech Mochniej.
Why dance? is the research question I posed in 2005 in an academic survey with my Faculty of Education supervisor and guide, thank you E. Lisa Panayotidis and rest in peace. I continue to investigate the power of social dance, community dance projects, concert dance in the studio and on the stage and especially with my students. Pedagogy is an important part of my practice and I continue to learn from my students every day.
Thank you, Madalyn Faunt. You are a fierce student so willing to take up the call to dance and decolonize the body.
Maddy says:
Why dance? For me, movement and music have always helped me understand the world. This notion challenged me to question the greater influence of dance on society and culture. As I complete my double major in dance and anthropology, I have been exploring how society uses movement in both intentional and unintentional ways. I want to discern how movement brings us together as a collective and sparks energy and emotion, or in anthropological terms, creates collective effervescence. I have sought to understand how a shared experience contributes to shaping our cultural identity and how we can learn by observing different cultural dance practices. Further to this, is my consideration of how we can decolonize and move away from dominant western dance forms, bringing forward decolonized arts-based education. 
It has been my distinct pleasure and privilege to explore the why of dance, alongside Professor Michèle Moss. As a young artist, and aspiring anthropologist, my research journey has been enhanced in more ways than I could have ever imagined with the insight, perspective, and vast experience, Michèle has contributed. Our collaboration has been vibrant, eclectic, and inspirational and I am grateful for the opportunity to have shared this experience with such a revered dance artist, choreographer, scholar, educator, and writer.
You are welcome Maddy!  We do have a lot more work to do -getting this into article form to take to print!
Thank you to Tara Wilson and Pulse Studios for your contributions this evening. Bring on the youth for they are the future, isn't that what we say?! Pulse Studios is a vital place and space for you to dance out your dreams, investigate your identity and be part of a like-minded community rooted in having fun and getting down to the MUSIC!
Tara Wilson, we have been collaborators on many fronts, for many years and I cherish you.
Thank you SCPA for all the resources brought to this project. Great to be working with you again Steve Isom. Thank you, dear colleagues, friends and family it has been especially challenging due to COVID-19. So, so glad, we made it into the theatre and our relationships are not too terribly frayed. Especially Damon- my husband- who knows about the process and the blood, sweat and tears left on the Marley floor when it comes to getting arts work up and on its legs.
Thank you to all participants.
A special thanks to you, the audience; co-creators and collaborators
We will wait for you in the cypher, the circle, the Banaba, ready to share in the collective effervesce of the NOW!
Special thanks to Yolanda Sargeant of Sargeant x Comrade
The YYC award winning music group is making my life sparkle these days or is that daze?!
See you Dec 03, 2021 at Sargeant x Comrade's CD release party coming at you, what an amazing artists.
Thank you for the inspiration of your set design Hanne Loosen.
Acknowledgment to creative juggernauts, rocks stars, style-monsters and Hollywood refugees let's make some noise and "bust a move"!
- Michèle Moss
Choreographers:
Tara Wilson
Caroline "Lady C" Fraser
Sho-Tyme
And film maker brother of Marc, our very own UC Arts Librarian and music composer. Marc Stoeckle. The beautiful film that I interpreted as a meditation on identity. Hanne Loosen thanks for the inspiring set. Tom Brown we will enjoy your magic at intermission!
Professionals, professionals-in-training, faculty, sessionals instructors, administrators, musicians as well as alumni, teachers, and civic artists thank you all for coming to the work, thank you for taking the stage and devising and using your many talents to make a joyful noise during a pandemic.
For UT, thank you Jason and Alex, David and Andrew, Lizzy and Gillian as well as Emily and Kim, Jennifer, Kathy and Scott. You have been patient; performers coming from where? Lighting boxes what?! Covid-19 testing…
Thank you Robert Laflamme and Pat Salt for my wonky wise woman costume. I will embody this character fully in the next years.
Act One:
Sora Park and Noah
Cindy Ansah
Yolanda Sargeant & Keath Mueller
Tasha Belix
Deanne Walsh
Raul Gomez Tabera
Robin Tufts
Nyhia Zubernick
Kalyna Howell-Matwichuck
M'Kayla Kongnetiman
Sierra Oszust
Jamie Stock
Jehad Kalaf
Cameron Bouvier
Act Two:
Pulse Studios:
The Gateway
Luke Armstrong
Jennalyn Canas
Myla Daem
Eli Everett
Shemar Herbert
Nikolina Hubert
Ryan Iwanaka
John Laliberte
Sam Lindo
Adomas Rimavicius
Sof-Anne Salamanca
Klara Soderstrom
Beast Machine
Angus Jeanes
Justin McDonald
Riley Ringseis
Delia Sprancean
Aaron Strickland
Jacob Strickland
Hannah Teav
Creative Team
Creator MICHELE MOSS
Set Designer HANNA LOOSEN
Designer Coordinator JENNIFER ARSENAULT
Lighting and Projection Designer STEVE ISOM
Stage Manager KIMBERLY WURAFTIC
Assistant Stage Manager EMILY CANDY
Lighting Operator JASON SCHWARZ
Sound Operator ALEX BOHN
Camera Crew LINNEA SWAN, LAVENDER WONG
Special Thanks
Robert Laflamme – Michele's costume
Scott Freeman – crew support
Wojciech Mochniej – film work
School of Creative and Performing Arts
Director BRUCE BARTON
Associate Director JOELLE WELLING
Dance Division Lead MARIE FRANCE FORCIER
Drama Division Lead CHRISTINE BRUBAKER
Music Division Lead ROD SQUANCE
Performance and Artist Coordinator KATHY RACE
Communications and Marketing Advisor SATOKO BRIDEAUX
Department Operations Manager MARY LOU MENDYK
Academic Program Specialist STEPHANIE VAHAAHO
Academic Program Specialist CONSTANTINA CALDIS ROBERTS
Receptionist and Administrative Assistant ELIZABETH VIOLO
University Theatre Services
Venue & Client Relations Manager DAVID FRASER
Venue Business Administrator ABIR BACHIR
Booking Administrator GILLIAN WEBSTER
Front of House Manager LIZZY EVASHKEVICH
Production Manager ANDREW NORTH
Audio Technician ALEX BOHN
Stage Manager LUKE DAHLGREN
Lighting Technician JASON SCHWARZ
SCPA COVID-19 Guidelines:
Those who are feeling ill, and particularly those with COVID-19 type symptoms identified by Alberta Health Services cannot attend events on campus.
Non-medical grade face masks must be worn in all indoor areas on University of Calgary campuses, included while seated during a performance.
Upon entry to the venue, all visitors that are 12 years of age and older must present proof of full vaccination status OR proof of a negative, privately paid, Health Canada approved rapid antigen, rapid PCR or lab-based PCR Covid-19 test completed within 72 hours prior to arrival.
SCPA events are currently limited to reduced audience capacity. Households will be distanced by 2m.
Non-ticketed SCPA events will be seated socially distanced on a first come, first served, basis. Please be advised that capacity is limited, and we cannot guarantee admittance.
For more information, visit UCalgary's Visit to Campus page.