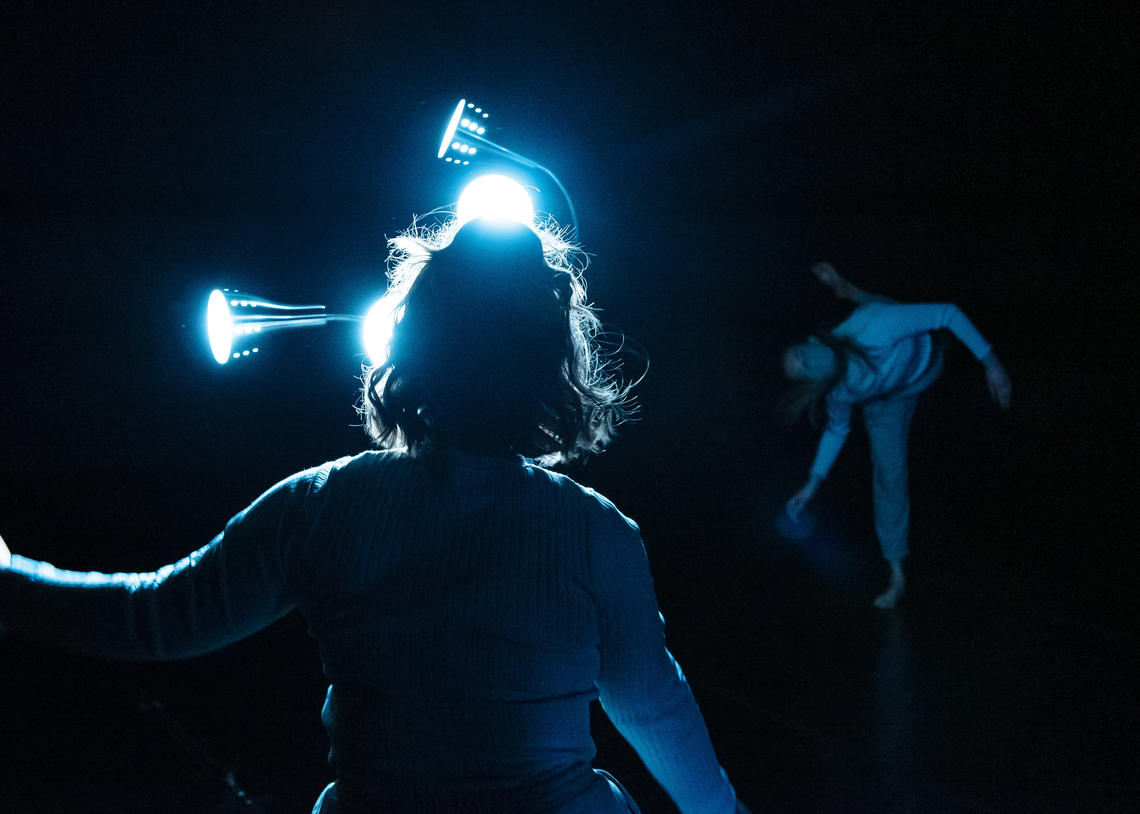 Tim Nguyen
December 7-8, 2021
University Theatre, University of Calgary (230 University Court NW, Calgary)
Free admission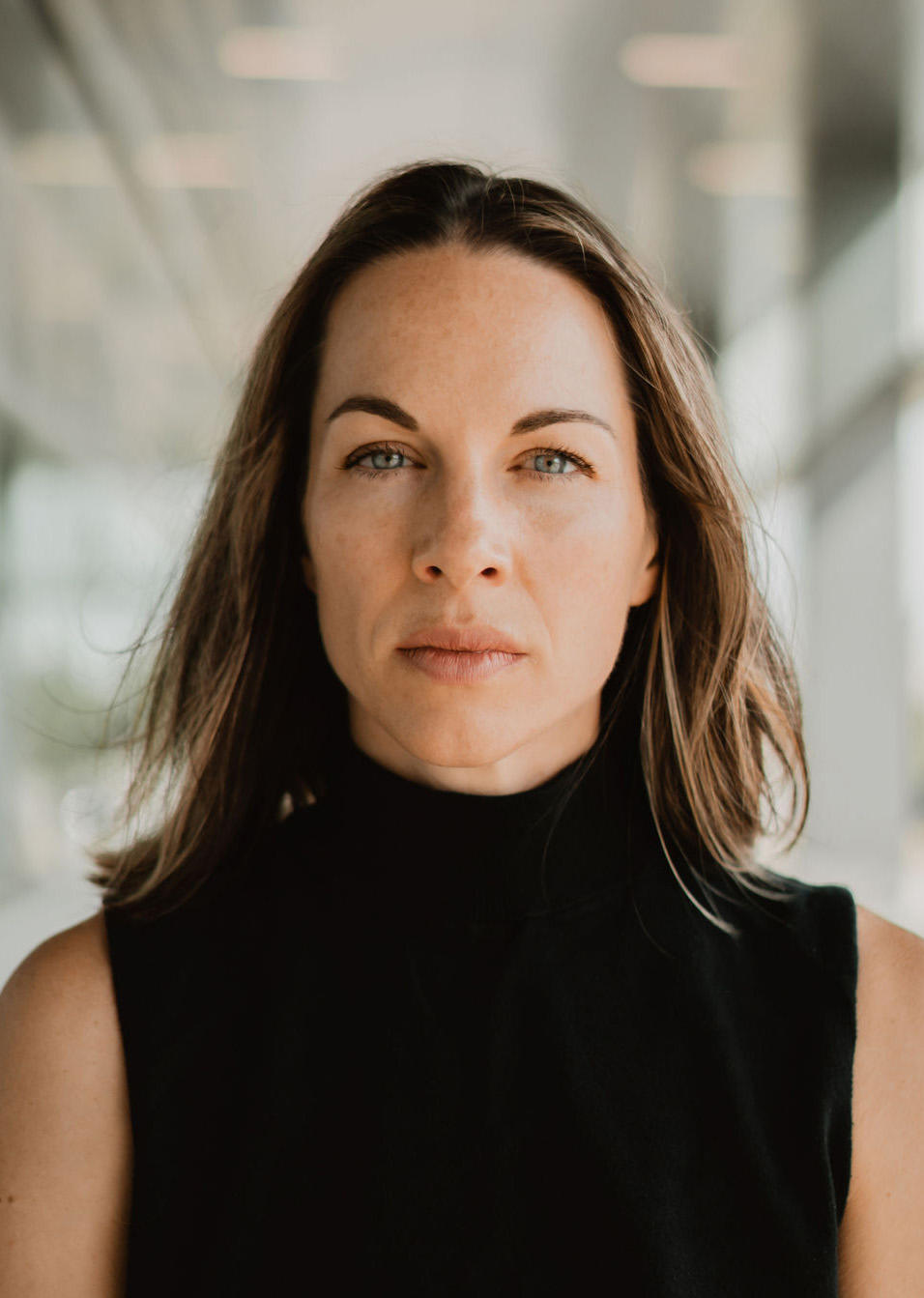 A Note from the Artistic Director
Dance@Noon is a tradition at the School of Creative and Performing Arts: for many years, the series has been presenting what our dance majors in their third semester of composition have accomplished as choreographers and directors. This iteration, however, stands out in exciting ways, as it marks two firsts and a landmark anniversary. Indeed, dance students are performing to a live audience on campus for the first time since the pandemic's onset– welcome back, dear guests! Also for the first time, Dance@Noon is presented in December rather than April, this change allowing for dancers at all levels in our programs to perform with more regularity throughout the academic year. Lastly, 2021-22 marks the 25th year of dance education being offered through stand-alone post-secondary degree programs at the University of Calgary. Such academic programs are rare in Canadian Universities, and we are very proud of this anniversary.  
This fall, the student choreographers for Dance@Noon have dedicated themselves to the creative process, focusing on crafting their first group works in a small window of time. Happy viewing!
-Marie France Forcier
NEW GAME!
To what extent do we make our own decisions? How much free will do we have in this society?

Dancers:
Kaitlynn Kassner (she/her)
Shaïna Jean-Baptiste (she/her)
Mackenzie Cook (she/her)
Jenna Magrath (she/her)
Choreographer:
Cameron Bouvier (they/them)
Music:
I'll let you know, David Hazeltine from The New Classic Trio


I dedicate this piece to myself. Thank you for surviving in this unnatural world.
Sonder
The realization that each passerby has a life as vivid and complex as one's own. Our own take on the human condition. The elaborate cycle we face in our everyday lives and the new shift we begin to shape. A realization of our true human nature.
Dancers:
Elexie Tracy
Maia Stothert
Olyvia Hoban
Kimberly Wuraftic
Choreographer:
Rebecca Huber
Music:
Mushroom Cave, Jamie Nord
I wanna dedicate this to those closest to me and the dancers that helped me bring this image to life.
Petrichor
Is there a tangible way dance and sound can heal embedded traumas and unify people on a larger scale? Petrichor's aim is to create a space for healing, love, and serenity. By utilizing healing frequency music such as 432 hertz, Petrichor cultivates a movement vocabulary, complimented by an intentional soundscape, in the hopes of initiating the healing process on a subconscious level in every viewer and dancer alike.
I dedicate this piece to a dear friend I love very much, who has experienced a lot over the past two years. It is my hope with this piece to give them a resting place, where they can heal and find their own place of serenity through dance and frequency healing.
Dancers:
Kayla Tiller
Morgan Lawrence
Shayla Waschuck
Abigail Dunn
Choreographer:
Katrina Finnigan
Music:
Remove All Negative Blockages Wipe Out Subconscious Negative Patterns, Release Your Mind – Jason Stephenson
I would like to thank my family, friends, colleagues, mentors, and of course my lovely dancers (my kids at this point really), for helping me to realize this artistic dream I have had for a very long time. This piece could not have come to fruition without their love, guidance, and continual support.
An Ending is Not the End
Once embedded within a cocoon, the caterpillar hangs upside down until ready to emerge, as a butterfly. Its chrysalis' discarded may be seen as an ending, but should it not rather be viewed as an ongoing process of its own, continuing as it disintegrates into its surroundings? Do we ever disappear, or do we move on to another place? An ending is never really the end.
Dancers:
Jolie Che
Kate Doxey
Emilie Field
Dorothée Tölgyesi
Choreographer:
Laura Lindgren
Music:
Like a Butterfly - Cesare Picco and Leonardo Sapere
I would like to thank the dancers, Jolie Che, Kate Doxey, Emilie Field and Dorothée Tölgyesi, for their commitment to my creative process, as well as my DNCE 433 classmates and Marie France Forcier who helped me shape my piece and advance my choreographic practice.
rǝˈklām
The process of taking back something that was previously lost, stolen, or taken away.
Dancers:
Cindy Ansah
Cameron Bouvier
Maddy Graham
Julia Tourond
Sarah Vander Ploeg.
Choreographer:
Jenna Magrath
Music:
Cello Drone F; Cello Drone G; Cello Drone A; Cello Drone Db; Cello Drone Bb; and Cell Drone F#/Gb by Musician's Practice Partner
Special thanks to Marie France Forcier for her help and guidance with this process, my peers near and far for their encouragement and support, Anna-Karina Opdahl for understudying this work, and lastly, my wonderful cast for their contributions and commitment to the entire Dance@Noon process.
À Table  
A look into what happens when an individual shifts a group dynamic. When an internal struggle starts manifesting outwardly. How does such a shift affect those closest to us? How can one carry on with life as normal?  How can we lean on one another while each contends with their own struggle? 
Dancers: 
Laura Lindgren
Emily Sadler
Jillian Sanborn 
Choreographer: 
Dorothée Tölgyesi 
Music: 
The Four Seasons - Spring in E major, RV 269. II. Largo and Winter in F minor, RV. 297: I Allegro non Molto by Antonio Vivaldi directed by Adrian Chandler and performed by La Serenissima  
Skinnamarink (1978) performed by Sharon, Lois & Bram 
I would like to say thank you to my peers, Marie France Forcier and Julian Beairsto for their constant feedback, helping my piece to become what it is. I also want to thank the amazing dancers who have worked tirelessly with me over the course of the semester.   
The Collection
We live in a world built on rights-and-wrongs and dos-and-don'ts, ever compiling in telling us who to be, and how. As we rely on sources and systems outside of ourselves to tell us 'How to be Human', we simultaneously move farther away from that very thing.
What stories, labels, and expectations are you collecting into your identity bank?
Is it possible that the more we search for information about who we are outside of ourselves, the more unclear and distant the self becomes?
Dancers:
Eva Chilafoux
Halle Foster
Olivia Carmelo
Rebecca Huber
Choreographer:
Kimberly Wuraftic
Music:
Seasons (Winter) I: Allegro Con Molto and Seasons (Winter) III: Allegro - Antonia Vivaldi
Thank you's: I'd like to thank Marie France Forcier for her feedback and support during the creation of this piece, my fellow classmates for their encouragement and input, the SCPA for creating a space for artists and creators, my sister for gifting me these beautiful masks, and the incredible dancers with whom I collaborated, who worked hard, adapted to changes and invested themselves in this process from beginning to end.
A Pale Imitation
The imagination imitates. It is the critical spirit that creates - Oscar Wilde
Inspiration can be fleeting, hard to grasp and even harder to hang on to. How do artists find their own authentic voice to put into the creative process? How do you not become a shadow of someone else when you feel lost in the dark?
Dancers:
Jenna Wadden
Julya Yoxall
Katrina Finnegan
Kiki Roberts
Choreographer:
Abigail Dunn
Music:
Dialogue - Akin Sevgör
Thank you to my family, colleagues, and mentors who helped guide me through this artistic process.
School of Creative and Performing Arts
Director BRUCE BARTON
Associate Director JOELLE WELLING
Dance Division Lead MARIE FRANCE FORCIER
Drama Division Lead CHRISTINE BRUBAKER
Music Division Lead ROD SQUANCE
Performance and Artist Coordinator KATHY RACE
Communications and Marketing Advisor SATOKO BRIDEAUX
Department Operations Manager MARY LOU MENDYK
Academic Program Specialist STEPHANIE VAHAAHO
Academic Program Specialist CONSTANTINA CALDIS ROBERTS
Receptionist and Administrative Assistant ELIZABETH VIOLO
University Theatre Services
Venue & Client Relations Manager DAVID FRASER
Venue Business Administrator ABIR BACHIR
Booking Administrator GILLIAN WEBSTER
Front of House Manager LIZZY EVASHKEVICH
Audio Technician ALEX BOHN
Lighting Technician JASON SCHWARZ
Production Assistant NIRAD MENON
SCPA Production Manager ANDREW NORTH
Those who are feeling ill, and particularly those with COVID-19 type symptoms identified by Alberta Health Services cannot attend events on campus.
Non-medical grade face masks must be worn in all indoor areas on University of Calgary campuses, included while seated during a performance.
Upon entry to the venue, all visitors that are 12 years of age and older must present proof of full vaccination status OR proof of a negative, privately paid, Health Canada approved rapid antigen, rapid PCR or lab-based PCR Covid-19 test completed within 72 hours prior to arrival.
SCPA events are currently limited to reduced audience capacity. Households will be distanced by 2m.
Non-ticketed SCPA events will be seated socially distanced on a first come, first served, basis. Please be advised that capacity is limited, and we cannot guarantee admittance.
For more information, visit UCalgary's Visitors to Campus page.