Tim Nguyen Co.
University Theatre (230 University Court NW, Calgary)
This event is available in both in-person and through live stream. 
In-Person Performances: $22 (adults) /$17 (students/seniors)
Thursday, March 10 - 7:30 p.m.
Friday, March 11 - 7:30 p.m.
Saturday, March 12 - 7:30 p.m.
Streamed Performance: $10 (per household)
Thursday, March 10 - 7:30 p.m.
*Please note that the cut off time to purchase tickets for the live stream is Thursday, March 10 at 1 p.m.
Are you a UCalgary student, employee, or alumni? This event is a part of Claim Your Seat program.
A Note from the Artistic Director
Welcome back (again), to the magic of live dance at the School of Creative and Performing Arts! It goes without saying that last couple of years have been putting both our students' and the performing arts sector to the test. Your presence among us tonight is particularly meaningful.  
Despite the challenges, Mainstage Dance remains the culmination of distinct and concurrent eight-week creative intensives during which our students are immersed as performers in the processes of professional choreographers. This season, the production features a fresh and exciting new work from guest artist Christianne Ullmark. It also brings back to the University Theatre– for an audience this time!– works by Michèle Moss and Marie France Forcier originally mounted  in Winter 2021 but never publicly shared due to sanitary restrictions.
Moss' joyful celebration of identity, Ullmark's real-time collaborative problem-solving experiment and Forcier's take on a classic sacrificial tale through sonic dissonance and dystopic organicity will take you on an aesthetically diverse survey of the state of this world and a range of resilient expressions within it.
Enjoy the show!
- Marie France Forcier
LV-426 is a fictional planetoid where each dancer exists as an individual element in the process of un-forming and re-forming with the elements that surround them. Working cooperatively within states of chaos, the performers negotiate creative solutions, in the moment, as a means to move forward together.
Choreographer:
Christianne Ullmark
Cast:
Brooklyn Allen, Cindy Ansah, Cameron Bouvier, Kate Doxey, Kiuana Harder, Olyvia Hoban, Kalyna Howell-Matwichuk, Jenna Magrath, Paige McCallum, Sierra Ozust, Jamie Stock, Elexie Tracy, Sarah Vander Ploeg, Claire Winther.
Music:
Disc 7 by Robert Whitfeld
Original compositions by Johnny M. Spence
Credits:
Lighting and Projection Designer: Steve Isom
Costume Design: Christianne Ullmark
Wardrobe Technician: Erin MacKey
Special Thanks:
Dancers – thank you for your trust in me as a guide. Thank you for your willingness to dive into the unknown, and into the depths of your own creative potential. Let this be a metaphor for life that you will carry with you always, forward, and beyond.
Incendiary Credos (part of the Now, now sweet suite)
The work began last year with a piece called The Now, now, sweet Suite. We have all experienced something very challenging in the last two years, so we harnessed our impressions, who we are and how we cope with this lived experience. The jazz continuum has always provided me with a vial spark so, in conversation with you we dance, we express and…
Choreographer:
Michèle Moss
Cast:
Mackenzie Cooke, Maddy Faunt, Nadia Marchan Fermin, Kaitlynn Kassner, M'Kayla Kongnetiman, Morgan Lawrence, Matt McNally, Julya Yoxall
Music:
The Teskey Brothers, Joe Sealey, G Herbo-, Yolanda Sargeant, Sarafin & K-Riz, Sargeant x Comrade and Pa Salieu
Credits:
Thank you Steve Isom, Lx genius. Thanks for helping me realize my visions over many years. This challenge of bringing the outside into the theatre to simulate what nature can do for us. Thank you Hanne Loosen for painting the utility suits and thank you 2022 dancers for helping with securing a ridiculous amount of sparkle or is it just the right amount?!
Special Thanks:
To this cast as well as of the cast of 2021. Canadian musician composer Joe Sealy and Calgarian composer/poet/musician/activist Yolanda Sargeant = respect! Dedication-John James Johnston, 98 years RIP you lived such a graceful life.
In 1913 Paris, going against the aesthetic norms of the time, Vaslav Nijinsky's ballet Le Sacre du Printemps caused a riot among its audience on opening night, making history. Since then, many western choreographers have developed their own versions of the original Sacre's ritualistic movement to Igor Stavinsky's now-iconic score. I etched a draft of my own in 2021 for an audience-less edition of Mainstage, adding to it this winter term so that the students could share the fruit of their labour at last. The material for this Sacre was born out of creative solutions to the ever-morphing pandemic limitations over the course of this two-year process placed on space, touching and facial expression. While it does follow the 1913 work's sacrificial narrative, this 2022 version of Sacre is intrinsically woven into the current times.
Choreographer:
Marie France Forcier
Cast:
Brooklyn Allen, Cindy Ansah, Kadin Aumentado, Cabri Boechler, Jolie Che, Emilie Field, Laura Lindgren, Allysan Lui, Jenna Magrath, Jillian Sanborn, Maia Stothert, Dorothée Tolgyesi,  Lan Tran, Claire Winther
Music:
Le Sacre du Printemps - Igor Stravinsky
Credit:
Lighting and Projection Designer: Steve Isom
Costumes: Marie France Forcier in collaboration with the performers
Special Thanks:
My thanks go to this superb cast for their generosity, trust, positivity, intellect, humour, artistry and athleticism. I extend my gratitude in equal parts to Steve Isom for adding his lighting wizardry to the mix. 
Performances by Marie France Forcier, with Jeremy Ginoux and Cindy Ansah
In original Works by: Brandy Leary, Kimberley Cooper, and Marie France Forcier
Established as a choreographer, Forcier reclaims her identity as a performer following a series of practice interruptions due to trauma, relocation, childbearing and the pandemic, performing in three distinct  works respectively symbolic of a past-present-future trajectory in her collaborations.
Enjoy 40% off to this show using the promo code MAINSTAGE. >> Buy tickets
Caitlin Unrau
Marie France Forcier, (she/her, b. Montréal, 1982) is a choreographer, performer, writer, and pedagogue of western contemporary dance forms. Through studio work, public performance and community initiative, she researches at the intersection of somatic practices, trauma studies and choreography. An Associate Professor of Dance and the Dance Division Lead at the University of Calgary's School of Creative and Performing Arts, she received her conservatory training from the School of Toronto Dance Theatre (2005), her Master of Fine Arts in Choreography from York University (Toronto, 2014), and is currently pursuing a PhD in Creative Practice at Liverpool John Moores University through the Transart Institute (New York/Berlin). Her body of creative work has been presented on platforms spanning little-known urban sites to dance-dedicated proscenium spaces across North America, Europe and Asia. In collaborative artistic capacities, she has performed live and on film in disciplines ranging from family theatricals to contemporary dance, to performance art to aerial circus, touring extensively on four continents. Upcoming events in Calgary include Crux, March 25-26, in which Forcier performs originals work created for her by Decidedly Jazz Danceworks Artistic Director Kimberley Cooper and Anandam Dancetheatre's Brandy Leary, alongside her own. For discounted tickets (use promo code MAINSTAGE) and more info: www.forcierstageworks.net/upcoming-events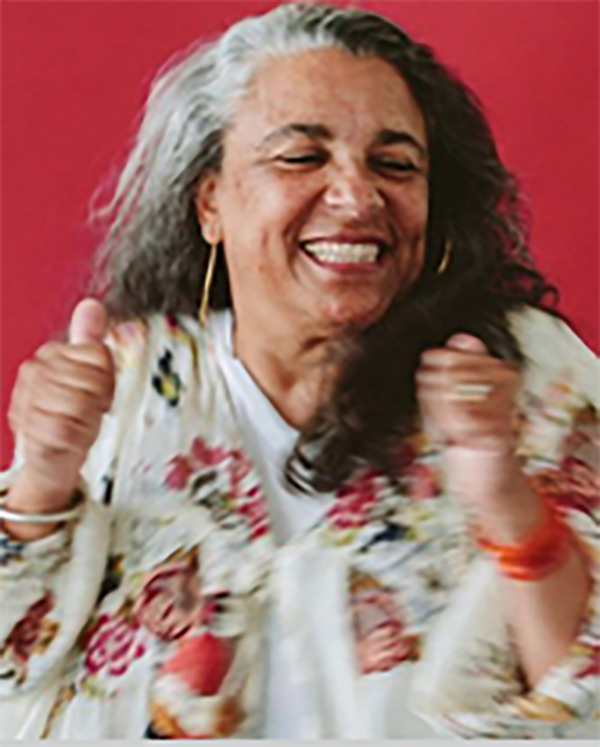 Michèle Moss is dedicated to jazz music and dance, storytelling, teaching and learning.
The university setting, the local community, nationally and globally engaged. STILL so excited by music and dance and other humans. What a journey, what a life, so grateful for the creative process and for the teaching and learning cypher; it gives me life.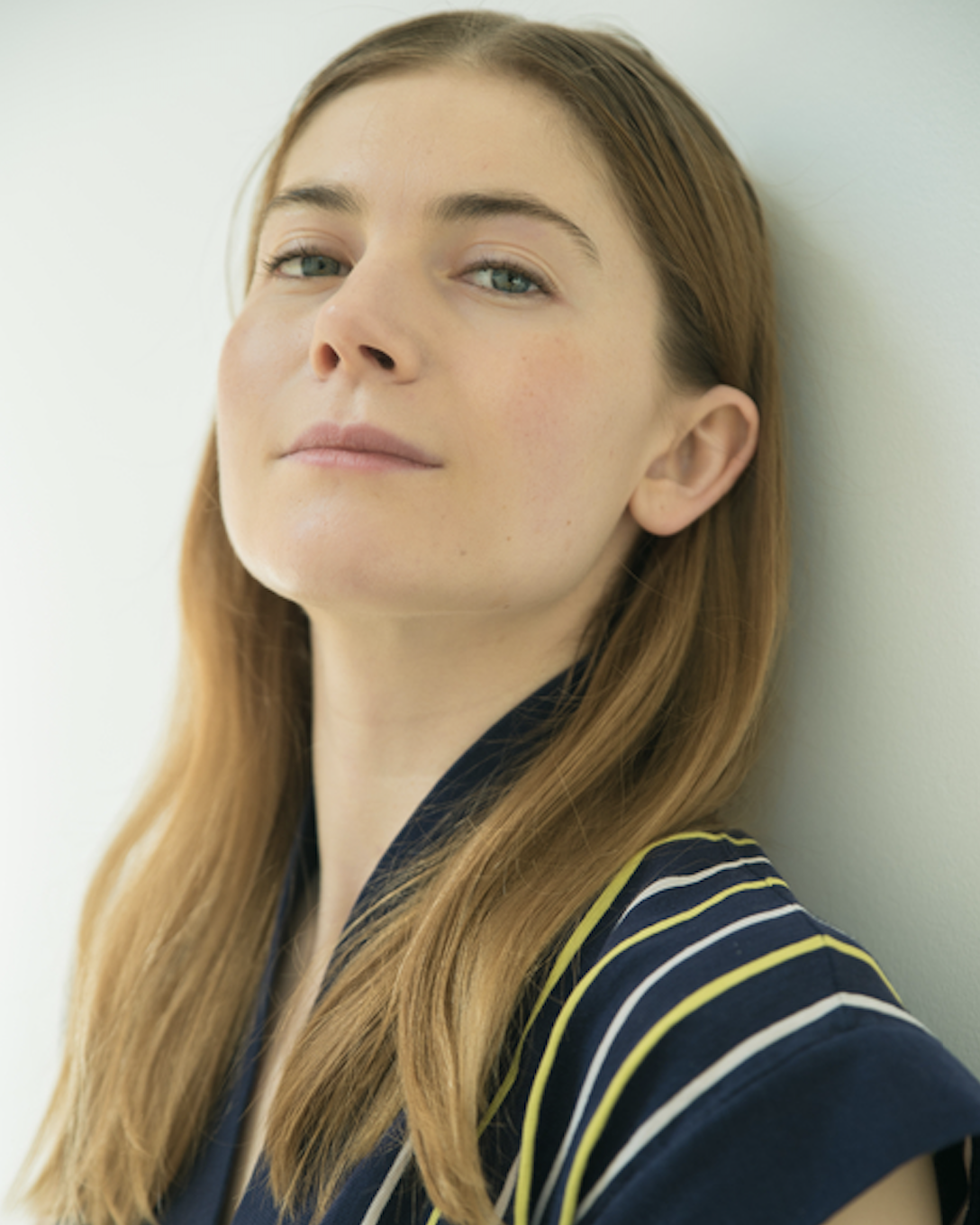 Francesca Chudnoff
Originally from Edmonton, AB, Christianne Ullmark began her professional career in 2008. She was a company dancer with Toronto Dance Theatre (2014-2020); Citadel + Compagnie (2008-2020); and also worked independently with Company Vice Versa (Valerie Calam). She holds a Bachelor of Fine Arts in Dance Performance from Ryerson University (2009) and a Master of Arts Degree in Dance Studies from York University (2014). Awarded a SSHRC, her research focused on the potential of site-specific dance to provide a tangible context in which to practice somatic experiences, transformative learning, and creativity. With an interest in awakening and expanding consciousness, her current artistic work explores themes of transformation, transhumanism, sonic/somatic relationships, parallel dimensions, and time travel. Most recently her work was presented at The Citadel Dance Mix in Toronto, ON (2019), and at the Beijing Dance Festival, in Beijing, CH (2018).  Currently, Christianne is a sessional instructor at the University of Calgary and working as a dancer on a new commission by Karissa Barry for Project InTandem (Meghann Michalsky and Slyvie Moquin).  
School of Creative and Performing Arts
DIRECTOR Bruce Barton
ASSOCIATE DIRECTOR Joelle Welling
DANCE DIVISION LEAD Marie France Forcier
DRAMA DIVISION LEAD Christine Brubaker
MUSIC DIVISION LEAD Rod Squance
PRODUCTION MANAGER Andrew North
PERFORMANCE AND ARTIST COORDINATOR Kathy Race
COMMUNICATIONS AND MARKETING ADVISOR Satoko (Tokie) Brideaux
DEPARTMENT OPERATIONS MANAGER Mary Lou Mendyk
ACADEMIC PROGRAM SPECIALIST Constantina Caldis Roberts
ACADEMIC PROGRAM SPECIALIST Rosabel Choi
ADMINISTRATIVE ASSISTANT Elizabeth Violo
University Theatre Services
VENUE & CLIENT RELATIONS MANAGER David Fraser
VENUE BUSINESS ADMINISTRATOR Abir Bachir
FRONT OF HOUSE MANAGER Lizzy Evashkevich
BOOKING ADMINISTRATOR Catherine Rouleau
LIGHTING TECHNICIAN Jason Schwarz
SOUND TECHNICIAN Patrick Marchand
STAGE TECHNICIAN David Johnson
PROJECTION TECHNICIAN Alex Bohn
Celebrating 25 years of undergraduate dance education at UCalgary
2021-2022 marks the 25th anniversary of undergraduate degrees being awarded in Dance at the University of Calgary. While dancing in studio and on stage has been part of the University's culture since the 1960's with events such as Dance Montage, it took a fearless and dedicated group of artists and academics to imagine, organize and deliver a Liberal Arts degree in Dance.
 
Since 1996, Dance has proudly formed over 250 graduates, who have had successes in careers ranging from professional dance to arts management, from law to physiotherapy, from education to arts advocacy, to name only a few.
Dance in 2022 at the School of Creative and performing Arts hosts interdisciplinary research in areas such as trauma studies, sports science, environmental design and pedagogy, among others.
In 2022, we offer four undergraduate streams: Bachelor of Fine Arts in Dance, Bachelor of Arts in Dance, combined Bachelor of Arts in Dance and Bachelor of Education, and combined Bachelor of Kinesiology and Bachelor of Arts in Dance, the only degree of its kind in Canada.    
Many faculty members have been Instrumental in imagining and delivering the program, among them Shirley Murray, Donna Krasnow, Vicky Adams Willis, Anne Flynn, Anna Mouat, Melissa Monteros, Davida Monk, Darcy Mcgehee, Keith Burgess, Wojciech Mochniej, Michèle Moss, Melanie Kloetzel, Sarah Kenny and Marie France Forcier.
Supportive members of our artistic community, such as percussionists Robin Tufts, Raul Gomez Tabera and lighting designer Steve Isom, have been integral to our activities for many years.  
Since 1996, countless international and globally-active guest artists and sessional instructors have shared their insight into the form with us, including but far from limited to: James Graham, Margie Gillis, Christopher House, Ruth Cansfield, Peggy Baker. Yvonne Coutts, Milan Kozanek, Iris Heitzigner, Kelly Keenan, Kim Cooper, Louis Laberge-Côté, Peter Boneham, Crystal Pite, Sasha Ivanochko, Ingrid Diaz, Heather Ware, Lola MacLaughlin– our apologies for keeping this list short… naming everyone would turn this program into a book.
Thank you to each dancer who has been a part of this program at one point or another for being a part of this legacy!
>> Follow Dance 25th Anniversary Facebook page
>> Follow Dance 25th Anniversary Instagram page
The SCPA is working diligently to ensure a safe and comfortable experience on the part of all our audience members. As of March 1st, as a reflection of the altering conditions of the pandemic and revised provincial, municipal and institutional policies, the following Covid-19 guidelines will be in place in all SCPA performance venues.
Patrons at performances presented by the School of Creative and Performing Arts will no longer be asked to provide proof of vaccination.
Non-surgical masks must be worn by all patrons at all times—before, during and after the performance, including intermissions. (No concession sales will be available.)
There will be no physical distancing requirements for audience members and no reduction in venue seating capacities.
Student performers will appear maskless at safe distances from all audience members for the duration of the performance.
For more information, visit UCalgary's Visitors to Campus page.