Pro Series I: When Language Fails
November 4 and 5, 2022 at 7:30 p.m.
University Theatre, University of Calgary
$22 (adults) /$17 (students*/seniors)
*UCalgary students can book their FREE ticket online with Claim Your Seat.
A new dance theatre work by Wojciech Mochniej in collaboration with Melissa Monteros
Comprised of three sections, a series of life phases or portraits, it poses the question of boundaries between "I" and "we". The work explores how waves of politically and socially defined identity can warp and distort the deep self.
Featuring Sierra Oszust, Nicole Charlton Goodbrand and Jared Tobias Herring, and with powerhouse artists Marie France Forcier and Wojciech Mochniej in the closing duet, this latest work from W&M Physical Theatre reveals three human stories that move between the expressed and suppressed, the civilized and the wild.
Audience advisory: mature content
Welcome to this year's Pro Series I and the pre-premiere of When Language Fails. 
This project began with a creative process in Poland in the summer of 2018, then was interrupted by COVID restrictions not once, but twice, to finally come to the stage in three sections this evening. Each section has its own internal title: first is Unveiled/Unseen, danced by Sierra Oszust, followed by Entwined with Nicole Charleton Goodbrand and Jared Tobias Herring, and finally When Language Fails with myself and Marie France Forcier.
A fourth portrait Intoxication, performed by Tomasz Wesolowski and myself, will be coming in the summer of 2023 when this project will 'officially' premiere in Poland.
I want to acknowledge all the contributions of the full creative team; performers, light and set designers, sound and video engineer, producers and my longtime collaborator and this work's rehearsal director, Melissa Monteros. Collaboration can be a wonderful process and having the right team makes the work a real joy.
Thank you for taking this journey with me. 
-Wojciech Mochniej
Choreographers and performers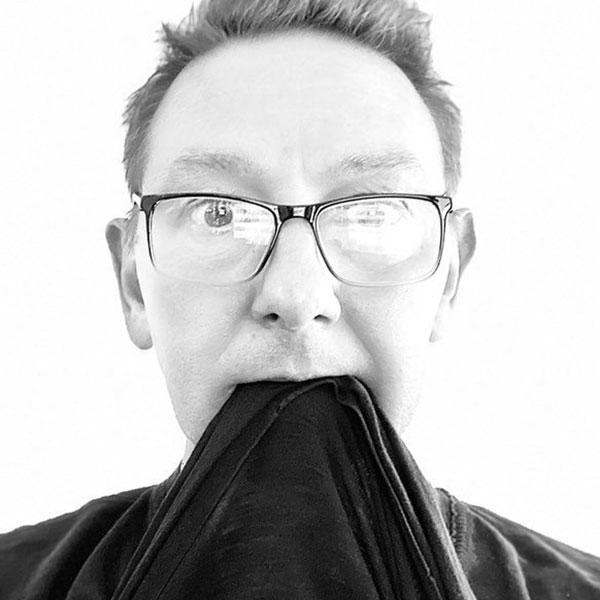 Artistic Director, Choreographer, Video Design, Sound Design
Born and raised in Lublin, Poland, Wojciech Mochniej is the Artistic Director of W&M Physical Theatre, founded in Poland and based in Calgary. He is Associate Professor, Teaching, (Dance) in the School of Creative and Performing Arts. He was an original member of Silesian Dance Theatre, created work for "So You Think You Can Dance" Poland, was a member of Theatre Junction's Resident Company of Artists based at The GRAND, and has received awards for his contributions to dance in Poland from the cities of both Gdansk and Lublin. His solo work has been presented in Calgary, at the Full Moon Dance Festival in Finland, at the National Theatre in Warsaw and throughout Poland. Dance Europe named his performance of the solo Just Po Prostu Best Performance by a Male Dancer. His 2018 work Weselle became the most toured dance work in Poland with more than 60 performances throughout the country. A professional dance artist of international repute, Mochniej continues to perform and choreograph in Canada and Europe, an international profile which contributes significantly to his students' global perspective on contemporary dance and dance theatre. In 2020, he launched the WildDogs International Screendance Festival. With Monteros, his work has been seen in Austria, Estonia, Finland, France, Poland, Germany, Sweden and Italy, as well as Canada.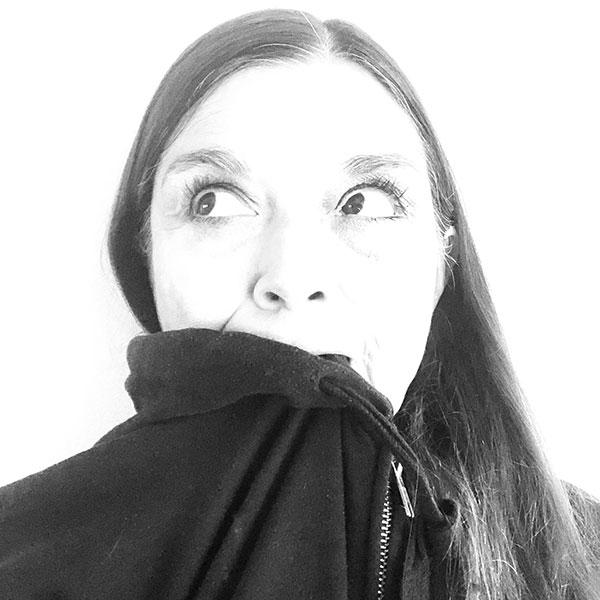 Co-Producer, Collaborator, Rehearsal Director
Melissa Monteros is Co-Artistic Director of W&M Physical Theatre which she founded in 1994 with Wojciech Mochniej. She is Professor Emerita (Dance) in the School of Creative and Performing Arts where she is currently teaching senior choreography.  She has been a guest teacher and performer for multiple dance companies, universities and festivals in Europe and North America, and her artistic work is informed by her frequent collaborations with international artists. She was a Fulbright Award recipient to Poland and is named in the Report on Contemporary Dance for the Congress on Polish Culture (2009) for her contributions to contemporary dance. She is Executive Director of the WildDogs International Screendance Festival. Current film projects include the short film Father, and the development of her short film Displaced. With Mochniej, her work has been seen in Austria, Estonia, Finland, France, Poland, Sweden, Germany, and Italy, as well as Canada.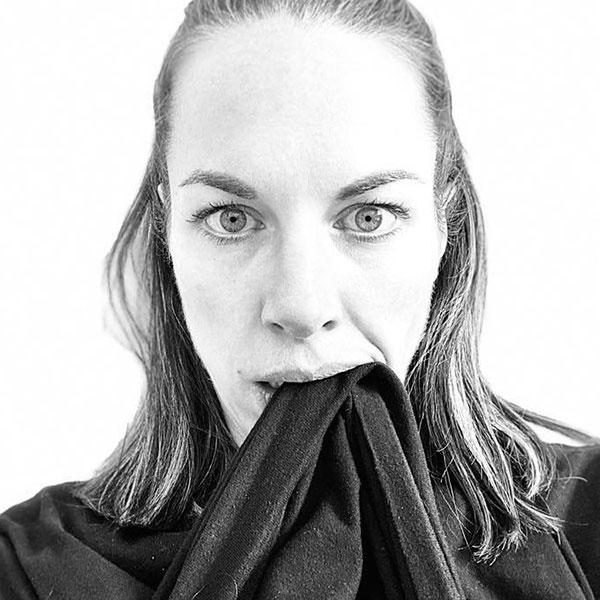 Performer
Marie France Forcier is a choreographer, performer, writer, and pedagogue of western contemporary dance forms. Through studio work, public performance and community initiative, she researches at the intersection of somatic practices, trauma studies and choreography. An Associate Professor of Dance at the University of Calgary, she received her conservatory training from the School of Toronto Dance Theatre (2005), her Master of Fine Arts in Choreography from York University (Toronto, 2014), and is currently pursuing a PhD in Creative Practice at Liverpool John Moores University through the Transart Institute (New York/Berlin) as a Social Sciences and Humanities Research Council of Canada doctoral fellow. 
Her body of creative work has been presented on platforms spanning little-known urban sites to dance-dedicated proscenium spaces across North America, Europe and Asia. She has performed live and on film in disciplines ranging from family theatricals to contemporary dance, to performance art to aerial circus, touring extensively on four continents. 
Forcier lives with her two young sons and works within the traditional territories of the people of the Treaty 7 and the Métis Nation of Alberta, Region III.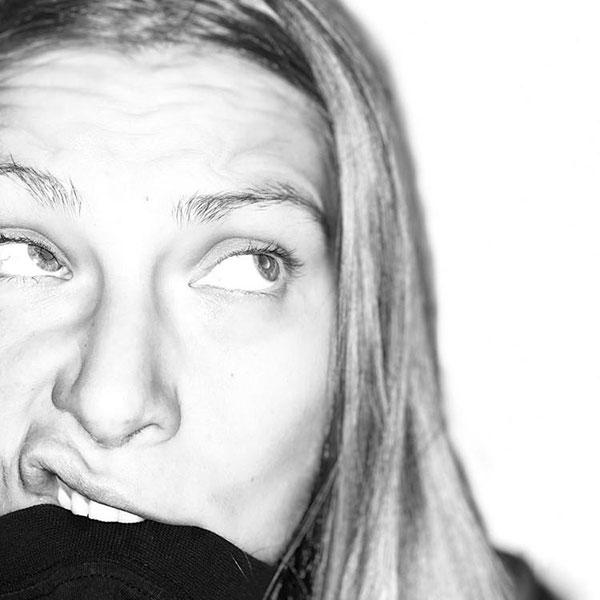 Performer
Nicole Charlton Goodbrand is a dance artist based in Moh'kins'tsis (Calgary, AB). She holds a BA in Dance from the University of Calgary, a BA graduate diploma from The School of Alberta Ballet, and a Professional Dancers' Postgraduate Teaching Certificate from the RAD. She has performed with La Caravan Dance Theatre, mixOLOGYdanceMine, J-SIK Movements, O2 Company, Corps Bara Dance Theatre, Project InTandem, and with choreographers Davida Monk, Linnea Swan, Barbara England, and Pamela Tzeng. Nicole's choreography has been presented in Fluid Fest, Alberta Dance Festival, Quick+Dirty, To the Awe, WildDogs Screendance Festival, Dance Montage, Skylines Dance Series, and in ArtsCommons' Amplified and Broadcast Series. Nicole is a dance instructor, teaching contemporary and ballet technique at North Calgary Dance Centre. She is currently a sessional instructor at the University of Calgary, and has taught as a guest instructor for W&M2, The School of Alberta Ballet, Ember Company, and O2 Company.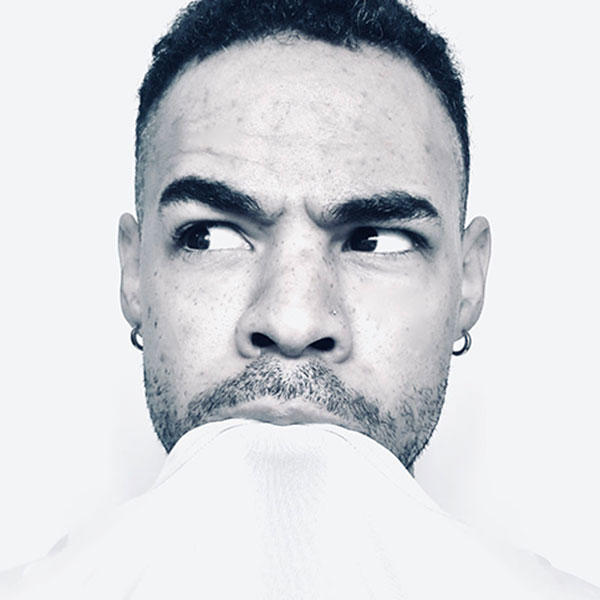 Performer
Calgary-born, Guyanese-Canadian Jared Tobias Herring is a dancer, musician, vocalist, and writer. Jared's family roots run deep in Calgary's music scene, spanning genres of reggae and dancehall to jazz, blues and rockabilly. After discovering Calgary's dance community through Dance Montage in 2007, Herring began training at UCalgary, where he also received an English degree. From 2013-2016, Herring was president of the UCalgary Hip Hop & Funk Styles club, facilitating dance workshops, classes and hosting competitions for local dancers. Since then, he has studied house dance in NYC with house legends Sekou Heru, Ejo, Cricket, Caleaf, Link and others. Jared has worked with W&M Physical Theatre, Kunji Ikeda, Davida Monk, Taryn Javier, Gessuri Gaitan, Michelle Moss, Tina Guthrie, Kysten Blair and others. He was featured in Misha Maseka's short film 'NOT THAT DEEP.' Jared dances in NAPPY Dance Collective, and actively engages in film as a new Artistic Associate for Wild Dogs. Jared is deeply passionate about dance, music, culture, film and how it awakens the spirit of humanity.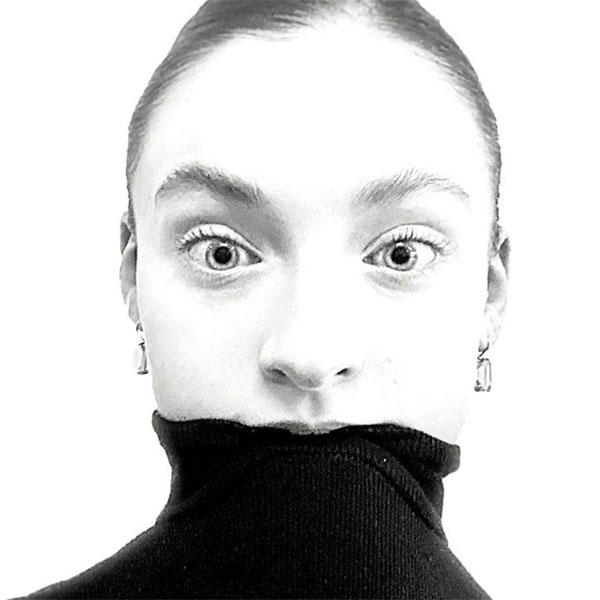 Performer
Sierra Oszust is a third year dance major at the University of Calgary, and the newest member of WM2, the apprentice company of W&M Physical Theatre.  She has been training in varied dance forms since childhood. Sierra's focused interest in creative work includes explorations in film, choreography, and live performance, and she aspires to create and present performances which move and inspire audiences.  Her student film 46 Things I Did Today was an official selection of the WildDogs International Screendance Festival.  She is dedicated to her practice and is committed to being a creative and positive force in the professional community.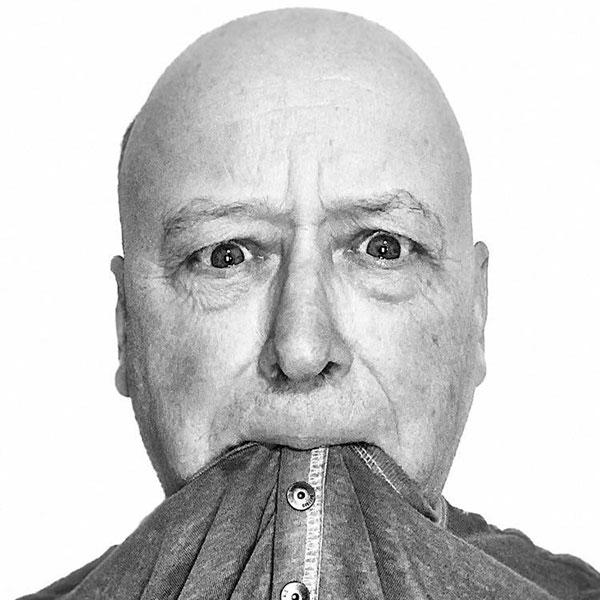 Lighting Design
Steve Isom is a Calgary-based Lighting Designer for dance, theatre, ballet and opera. He studied Design and Theatre production at St. Lawrence College in Kingston, Ontario. His designs have been seen throughout Canada, the United States, and Europe, and for numerous Calgary and Edmonton dance and theatre companies over the past four decades, including 28 years for University of Calgary's Division of Dance.  
Steve has designed extensively with W&M Physical Theatre in Calgary and Poland since 1994. Some of those productions are: "The Cube, Time, Waiting Rooms in Heaven, Weselle, UJE(Framed) and Made in Polska.  
His most recent work includes designs for Marie France Forcier's Crux at DJD Dance Centre; Yukichi Hattori's Peer Gynt at the Jack Singer Concert Hall; Jeunesse Classique Ballet at the Martha Cohen Theatre; Sasha Ivanochko at the DJD Dance Centre in Calgary; and for Davida Monk's Songs without Words video project and Alchemy at the Vancouver Dance Centre.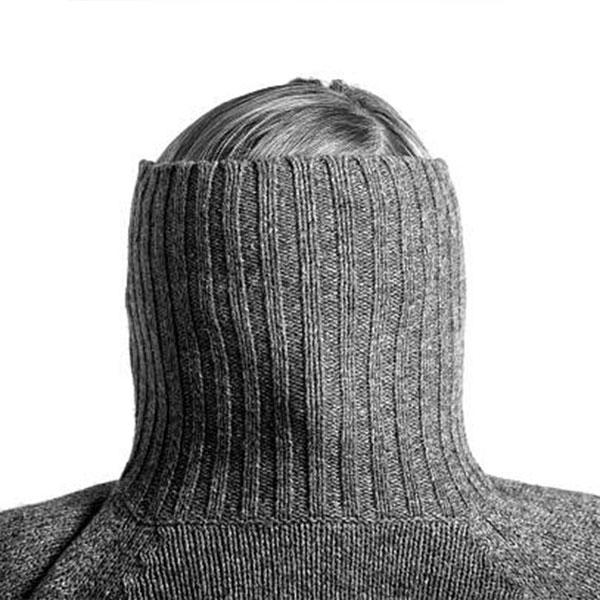 Set Design
Scott Reid has been designing for theatre, opera and dance for over 30 years.  He is a set, lighting and projection designer.  Although based in Calgary, Scott's designs, have been seen across North America.  He has enjoyed designing for such diverse projects as theatre for young audiences touring shows, new plays, as well as large-scale operas and ballets.  Each show brings its own challenges, and this is what makes it interesting.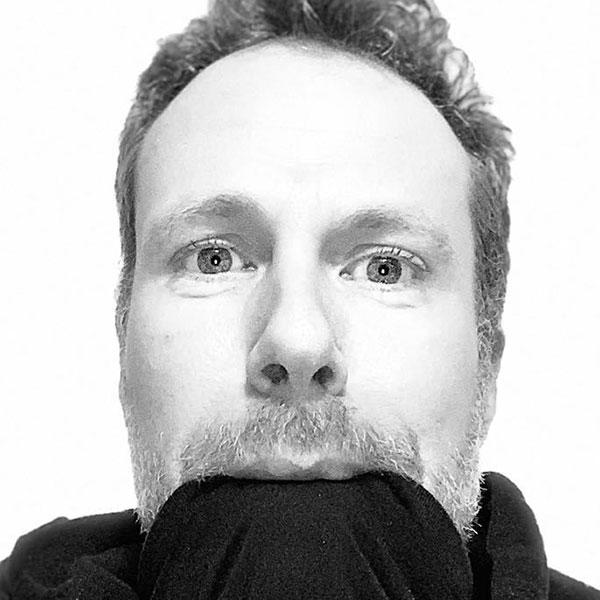 Video and Audio Engineer
Colin Barden is an experienced audio technician, sound designer, and general theatre technician.  Having completed a BFA at the University of Calgary in 2011, he joined the staff at UCalgary in a Head of Audio role for University Theatre Services where he stayed for nearly a decade. He has worked with W&M Physical Theatre on numerous projects including Co-Action, Waiting Rooms in Heaven, and Weselle. Currently he can be found working with IATSE 212 at ATP, The GRAND, and others. 
Soundscape by Wojciech Mochniej with music and samples by
Unveiled
Johan Johannsson & BJNilsen, 04+, Max Richter, 07-, Black Light, Dark Ambient Noiscescape, White Canvas
Text: Sierra Oszust
Entwined
Zoe Keating, Dark Music, Data Matrix, dl193, Max Richter, Hakkon Finn, dl122, Dreamfi Lofi, 
When Language Fails
7777, Mika Vainio, Olafur Arnal, L3, Dark Piano, Peter Gundry, Eric Holm, The Ghoust Traveller, Sogar, Ryoji Ikeda, Alibabki
Staff

Director BRUCE BARTON
Associate Director PENNY FARFAN
Dance Division Lead MELANIE KLOETZEL
Drama Division Lead CHRISTINE BRUBAKER
Music Division Lead ROD SQUANCE
Production Manager ANDREW NORTH
Performance and Artist Coordinator KATHY RACE
Communications and Marketing Advisor AURELIE MAERTEN
Department Operations Manager MARY LOU MENDYK
Academic Program Specialist ROSABEL CHOI
Academic Program Specialist CONSTANTINA CALDIS ROBERTS
Graduate Program Advisor ALISON SCHMAL
Receptionist and Administrative Assistant ELIZABETH VIOLO

Theatre Services

Venue & Client Relations Manager DAVID FRASER
Venue Business Administrator ABIR BACHIR
Booking Administrator CATHERINE ROULEAU
Front of House Manager LIZZY EVASHKEVICH
Audio Technician ALEX BOHN
Lighting Technician JASON SCHWARZ
Scenic Carpenter SCOTT FREEMAN
Stage Technician BRANDON DELA CRUZ
Chris Stockton, props
To all the performers for their creative contributions throughout the process. 
To Ty Reynolds Video Production for providing us with a very hard to find prop, and for offering clear support in file conversion issues.