Hookman
October 21 – 29, 2022
Reeve Theatre, University of Calgary
Directed by Jenna Rodgers, outgoing artistic director of Chromatic Theatre
First year university life gets even harder for Lexi when she's feeling homesick, her roommate is super weird, and a hook-handed serial killer is slashing girls' throats. When Lexi discovers what really happened to her high school best friend, she learns what it means to grow up – and it isn't pretty.
Audience advisory: Explicit language, sex/sexuality, alcohol, misogyny, mentions of rape, discussions of body image and appearance, the use of fake blood, violence, depiction of a car crash, flickering lights and other graphic content.
In-Person Performances
Friday, October 21 - 7:30 p.m.
Saturday, October 22 - 6:00 p.m. & 8:30 p.m.
Sunday, October 23 - 2 p.m.
Tuesday, October 25 - 7:30 p.m.
Wednesday, October 26 - 7:30 p.m.
Thursday, October 27 - 7:30 p.m.
Friday, October 28 - 7:30 p.m.
Saturday, October 29 - 6:00 p.m. & 8:30 p.m.
$22 (adults) /$17 (students*/seniors)
*UCalgary students can book their FREE ticket online with Claim Your Seat.
Livestream
Friday, October 28 - 7:30 p.m.
$10 (household)
Accessible Performances for blind and visually impaired audiences
Thursday, October 27 - 7:30 p.m. (UPDATED)
Saturday, October 29 - 6:00 p.m.
During the show an actor describes the visual elements of the performance in real-time through headphones.
Audio Description provided by the Good Host Program through Inside Out Theatre.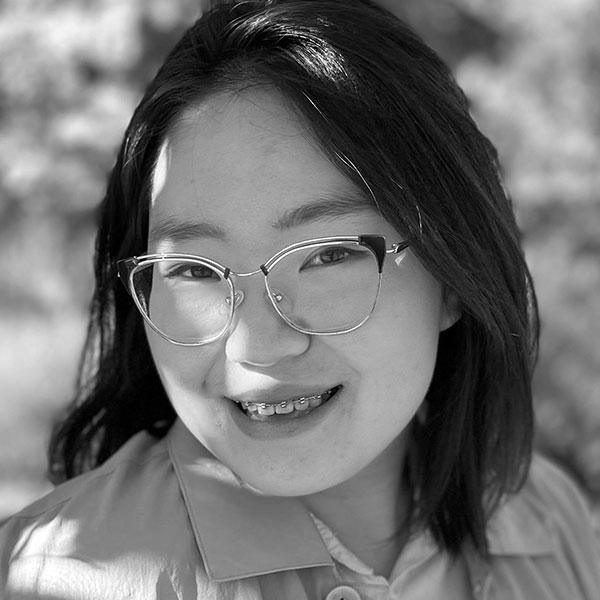 Sunny is a University of Calgary student studying Drama and Psychology. They have always had a passion for storytelling through theatre. From playing a flower in Alice in Wonderland, building a two-story set and calling sound cues for Oliver, to working with Jovanni Sy in Tao of the World; the magnetic pull she feels toward the theatre has remained constant. Sunny is grateful to be working on Hookman and is delighted to experience the nitty-gritty joys of creating theatre with this astonishing creative team. When Sunny is not performing they are probably at movie night with her friends, freaking out about her psychology degree, or doing something silly, like thinking she can roller skate.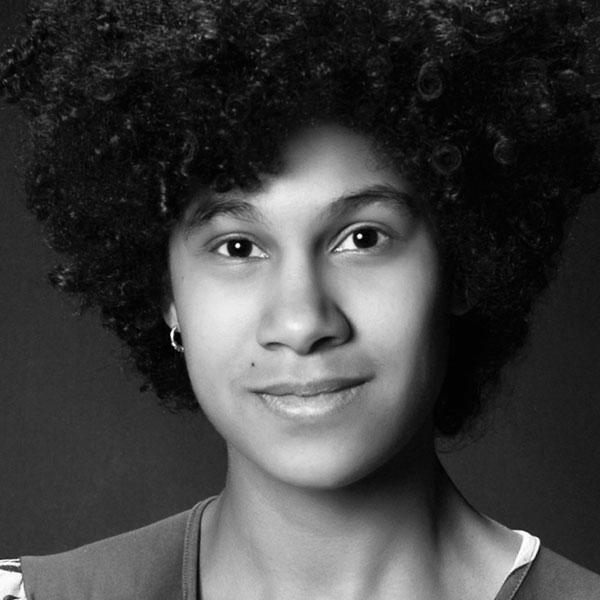 Steph (she/they) is a fifth year student at the University of Calgary, currently studying Drama with a focus on acting. Her recent projects include Formations (2022) at the UCalgary School of Creative and Performing Arts, and Climate Shorts as part of World Stage Design. When not in class, they can be found driving to class, driving home from class, or sometimes even driving to the gas station so they can continue driving to and from class. She would like to thank Chromatic Theatre for letting her be a part of this amazing show, and to her fellow students who support her and each other every step of the way.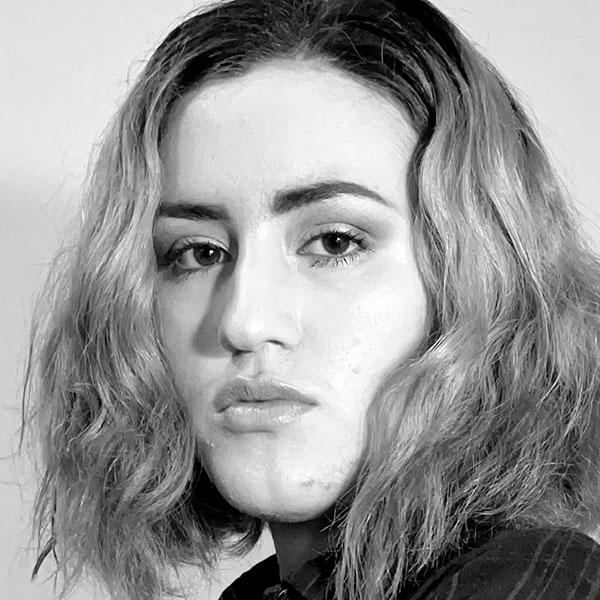 Sofia (they/them) is a first generation Mexican immigrant residing in Moh'kins'tsis, and pursuing a combined degree in Drama and Philosophy at the University of Calgary. Also an activist and a student organizer, Sofia's artistic and academic practice revolves around constructing radical pedagogical tools for performance. They are deeply passionate about diversifying the theatre, and utilizing it as a critical tool for liberation. They are delighted to be working with Chromatic Theatre, and very grateful for the opportunity to be reminded of all of the ways theatre can bring joy to audiences and performers alike.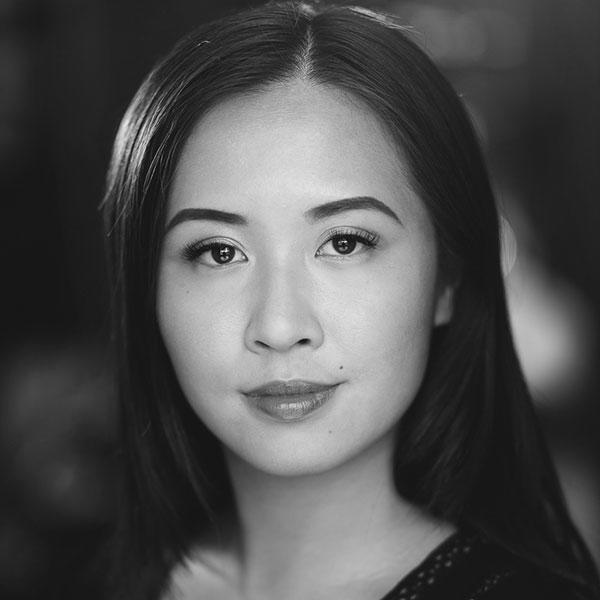 Samantha is a multidisciplinary artist whose passion and fearless demeanour creates a contagious energy on and off stage. Growing up in the beautiful mountain lined town of Calgary, Alberta, Samantha fostered a love for all things performance from a very young age. Samantha is a do it all, triple threat performer and producer who is always ready to take on new challenges, play and learn. Samantha loves spooky things and is therefore so excited to be working with Chromatic Theatre and the SCPA on Hookman! She has also worked for Cahoots Theatre, The Theatre Centre, Modern Times Theatre, Tarragon Theatre and more! Aside from performing Samantha is an avid creator, she loves film, photography, music, exploring the world, making delicious food and taking lots of naps.
Jordan (he/him) is a Canadian interdisciplinary artist based in Calgary / Moh'kins'tsis. He is currently completing his BFA in Drama at the University of Calgary. Jordan's prior performance was The Bus Stop (2021), and he has been aiding the Drama division as a student producer since 2021. He is an enthusiast for collaboration, and loves to work within different aspects of the community to create compelling art. Also, he is a big improv fan.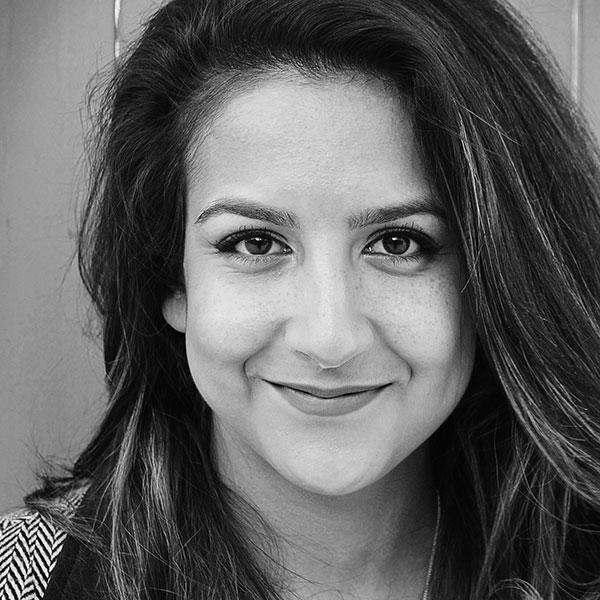 Sepidar was born in Iran and raised in Turkey. She immigrated with her family to Montreal and subsequently settled in Calgary. As an actor and creator, select stage credits include The Green Line (Chromatic & Downstage Theatre), The New Canadian Curling Club (Alberta Theatre Projects), inVISIBLE and Uprooted (Handsome Alice Theatre). She enjoys participating in the development of new plays and has worked on projects such as Scope and My Hands Were Made for This (Lunchbox Theatre), and most recently the recording of the binaural radio play USS Artemis (Boathaus Studios). Sepidar additionally performs as a musician and singer on various stages in Calgary.            

As an advocate of social justice, Sepidar is passionate about highlighting the minority voices in our communities and utilizing art as an avenue to celebrate diverse stories.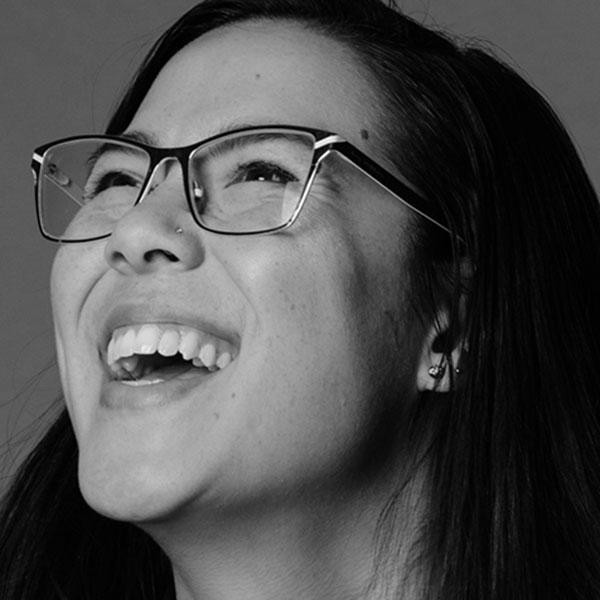 Jenna (she/her) is a mixed-race Director and Dramaturg who gratefully resides on land called Moh'kins'tsis (Calgary), on Treaty 7 Territory. Jenna is the Dramaturg for the Playwrights Lab at the Banff Centre for Arts and Creativity, the Board Co-Chair of LMDA, and the Artstrek Director for Theatre Alberta. She is the founding Artistic Director of Chromatic Theatre, and is a passionate arts equity advocate, a graduate of the NTS Artistic Leadership Residency (2020), the Banff Centre's Cultural Leadership Program (2019), and a member of the artEquity National Facilitator Training cohort (2018). She is the most recent recipient of Canada Council's John Hirsch Prize, and of the 2018 Lieutenant Governor of Alberta's Award for Emerging Artists. She holds a MA in International Performance Research from the universities of Amsterdam and Tampere. Up next: Jenna is directing Little Women at Theatre Calgary!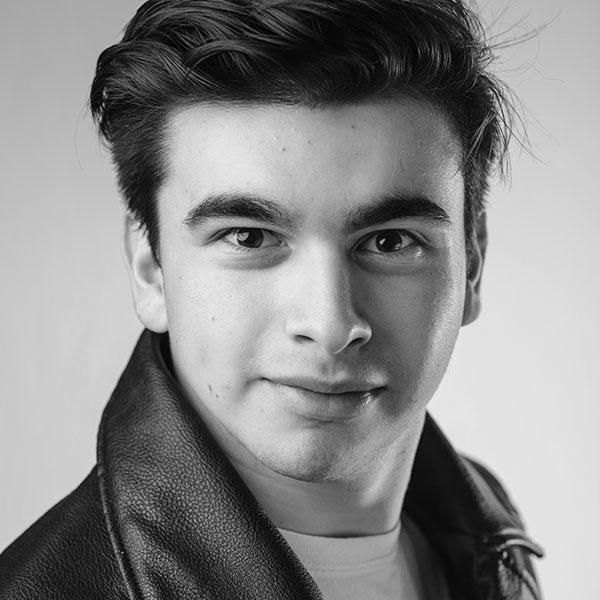 Sebastian is a Colombian Canadian writer and live experience producer. His process involves a rigorous journal and illustrative practice to create compelling performance on the stage or onscreen. His projects have been showcased in The Grand, ContainR Art Park, the University of Calgary, and Arts Commons.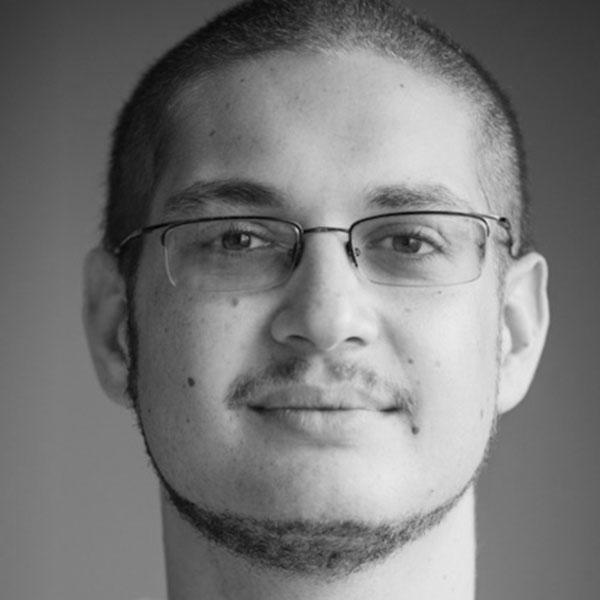 Gal is a theatrical designer specializing in Set, Lighting and Sound Design. Gal's most recent designs include Here We Go (Set and Lighting) at the University of Calgary, The Velveteen Rabbit (Lighting and Sound) at Western Canada Theatre, and Allegheny, BC (Set, Lighting and Video) with Tonic Productions. Gal believes that fluency and experience across various production roles allows for the development of deeply collaborative working environments. Currently based in Edmonton, AB, Gal works as the Assistant Production Manager at the Citadel Theatre, and as a Sessional Instructor at MacEwan University. Gal graduated from the National Theatre School of Canada in 2013 and is currently at the University of Calgary as an MFA candidate. 
Cassie (she/her) is a theatre artist, designer, creator and collaborator. She graduated from the University of Victoria, with distinction, in Theatre Production and Management. She is currently taking her MFA in Design and Technical Theatre, here at the University of Calgary. Her research primarily focuses on accessibility in theatre and live performance; she strives to make work that people of all abilities can experience. Cassie's design collaboration was published and selected for the PQ STUDIO: Common Design Project Special Edition. Most recently Cassie worked on World Stage Design as the Accessibility Co-ordinator.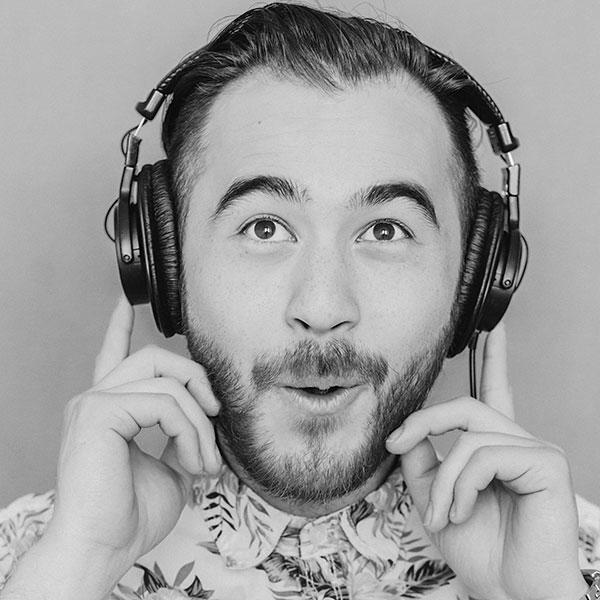 Thomas (he/him) is a multi-disciplinary artist that finds great joy in directing or designing from behind-the-scenes to being on stage as a performer. Inherently, his style carries a certain theatricality whimsy to it. The more he creates, the more he wants to experience different art forms such as dance to incorporate into his work and mediums such as film and theatre. His process is rooted in the belief that working in various positional capacities broadens experiences allowing for deeper collaboration and communications. Thomas graduated from the National Theatre School of Canada's Production Design and Management program in 2016 and the Southern Alberta Institute of Technology's Film Production program in 2018. Thomas is currently based in Calgary, Alberta.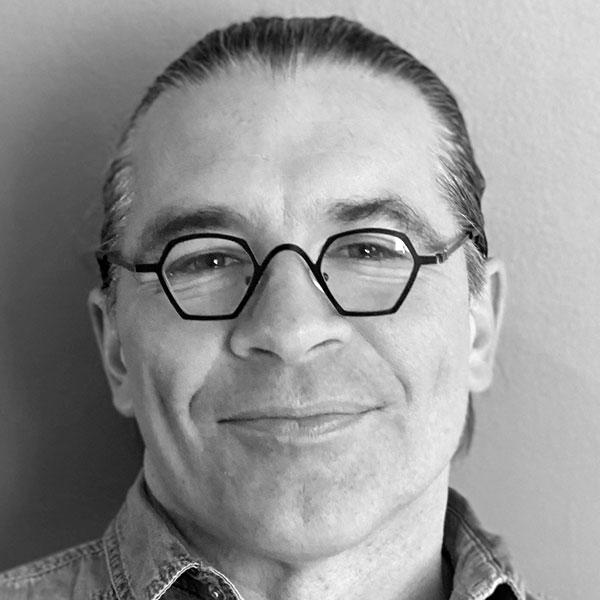 Recent Theatre: (ARTICLE 11 w. Tara Beagan) In Spirit, Ministry of Grace, Reckoning, ROOM, Declaration, Deer Woman (Neptune Theatre/NAC) The Last Epistle of Tightrope Time  (RMTC) Post Mistress, Rez Sisters (NAC) Unnatural and Accidental Women (Caravan Farm Theatre) Blackhorse (Citadel) The Herd (PTE) Space Girl, Third Colour, War Being Waged (Making Treaty 7) Time Stands Still, O'Kosi (Theatre Calgary) Honour Beat, Admissions, (Anowara Dance) Sky Dancers (Dancers of Damelahamid) Flicker, Minowin, Raven Mother (Kahawi Dance Theatre) Blood Water Earth, Blood Tides, The Mush Hole. (Theatre New Brunswick) Finding Wolastoq Voice Recent Film/TV: Co-Creation/Direction: Indigenous Day Live 2022 APTN, Road to Hasalala Danxalax Chan Centre/CBC, Deer Woman, Reckoning ARTICLE 11 Upcoming: (Atlantic Ballet) Pisuwin (Theatre Calgary) Little Women (Vertigo) The Extractionist (Alberta Theatre Projects/Downstage) F-Word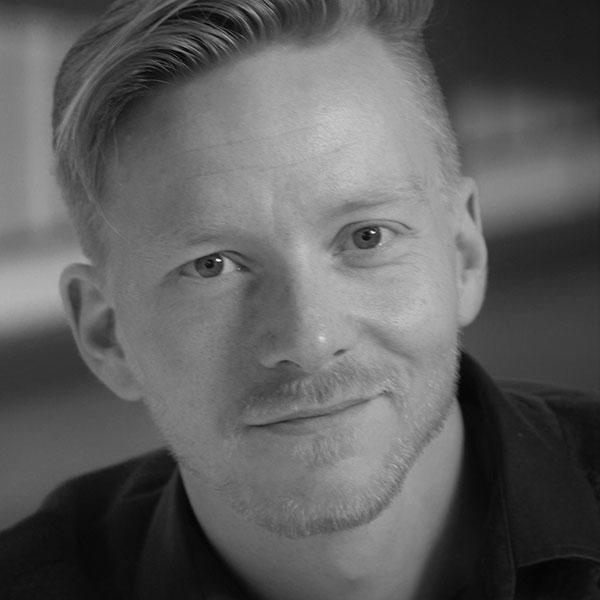 John (he/him) is a violence designer, director, and theatre arts educator based in Calgary/Mohkinstsis. He is a sessional instructor at the University of Calgary and Ambrose University. He is the owner/operator of Knight Fights, as well as a Certified Instructor and Fight Director with The Academy of Fight Directors Canada. He holds an MFA in Directing from the University of Calgary. Select credits include: Between Us (Handsome Alice), No One's Safe (Banff Centre), A Streetcar Named Desire (Spirit Fire Theatre), Julius Caesar (The Shakespeare Company), Filumena (Calgary Opera). Up next, John will be designing violence and intimacy for Calgary Opera's Carmen. Special thanks to his amazing partner Eva.
*The participation of this Artist is arranged by permission of Canadian Actors' Equity Association under the provisions of the Dance Opera Theatre Policy (DOT).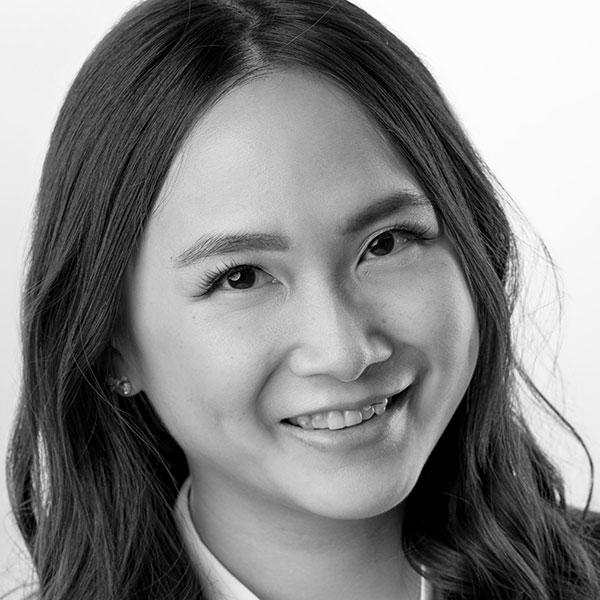 Being an alumna of the University of Calgary, Jennifer is ecstatic to be back with the SCPA for Hookman. Selected stage management credits include: Steel Magnolias (Theatre Calgary), Undressed (ATP), 我的名是张欣恩 (Chromatic Theatre), Sherlock Holmes and the Raven's Curse (Vertigo Theatre), The Tempest, Hamlet Frequency (The Shakespeare Company), Sound of Music (Storybook Theatre), In and Out of Love (One Yellow Rabbit). In her free time, you will see her rock climbing, exploring new restaurants, or play video games. She is grateful for her parents, Catherine and Paul, her partner, Darius, and puppy, Max, for their immense love and continued support. @jyeungrealestates
Sabrena (she/her) is an Afghan-Canadian student in her third year at the University of Calgary with a focus in Stage Management and Technical Theatre. She's fiercely curious, supportive, loyal, and passionate; whistling her unmistakable spirit into the world. She's ambitious and willing to go above and beyond. She is deeply inspired by the person she loves whom encourages her to do and be better. A few of her recent projects include Assistant Stage Manager for Formations (2022), Student Technician for World Stage Design, and Stage Manager/Technician for WordFest. She is grateful to the School of Creative and Performing Arts and Chromatic Theatre for this amazing opportunity. 
Staff

Director BRUCE BARTON
Associate Director PENNY FARFAN
Dance Division Lead MELANIE KLOETZEL
Drama Division Lead CHRISTINE BRUBAKER
Music Division Lead ROD SQUANCE
Production Manager ANDREW NORTH
Performance and Artist Coordinator KATHY RACE
Communications and Marketing Advisor AURELIE MAERTEN
Department Operations Manager MARY LOU MENDYK
Academic Program Specialist ROSABEL CHOI
Academic Program Specialist CONSTANTINA CALDIS ROBERTS
Graduate Program Advisor ALISON SCHMAL
Receptionist and Administrative Assistant ELIZABETH VIOLO

Drama Technical Staff

Technical Director TREVOR MCDONALD
Scenic Carpenter SCOTT FREEMAN
Costume Supervisor ROBERT LAFLAMME
Properties Master CELINA BAHARALLY

Student Assistants and Practicums

Ali Ajjour, Ali Almansoori, Sunny Bao, Stephanie Bessala, Stephen Brooks, Leyla Calderon, Chloe Diochnos, Katie Drysdale, Kiauna Harder, Elizabeth Houghton, Scarlett Hutchison, Sarah Innes, Dennis Kaake, Pooya Khorramyar, Emily Kobe, Atiyyah Ladipo, Matthew Lane, Erin Mackey, Claude McCaffery, Christopher Mosimann, Jordyn Moss, Justine Park, Miranda Reid, Daniel Sanguinetti, Sabrena Shah Baigzada, Nathan Snyders-Blok, Laurel Spring, Lucas Tang, Veronique Tomlinson

Theatre Services

Venue & Client Relations Manager DAVID FRASER
Venue Business Administrator ABIR BACHIR
Booking Administrator CATHERINE ROULEAU
Front of House Manager LIZZY EVASHKEVICH
Audio Technician ALEX BOHN
Lighting Technician JASON SCHWARZ
Stage Technician BRANDON DELA CRUZ

 

Hookman Production Team

SCPA Artistic Director and Producer CHRISTINE BRUBAKER
Chromatic Theatre Artistic Director KODIE ROLLAN

SCPA Supervisor CHRISTINE BRUBAKER
Design Supervisor SCOTT REID

Props Builder CHRIS STOCKTON
Special Effects Consult HEATHER CHRISTMAS
Voice Coach JANE MACFARLANE
Lighting Board Operator ALI AJJOUR
Sound Board Operator ALI ALMANSOORI
Projection Board Operator CHLOE DIOCHNOS
Backstage Crew & Dresser JENNIFER BUNTYN
Backstage Crew & Dresser CLAUDE MCCAFFERY
Adam Kostiuk
Poster Design
Egg Press Co.
MC College
Jessica Reddon - Director, Calgary Campus
Heather Christmas - Esthetics Instructor, Calgary Campus