Shakespeare in Love
Written by Marc Norman and Tom Stoppard
Adapted for the stage by Lee Hall
Nov. 24 - Dec. 2, 2023
Reeve Theatre, University of Calgary
Set in 16th-century London, upstart playwright William Shakespeare battles with writer's block and discovers unexpected inspiration in the irrepressible pull of a forbidden romance. This award-winning play is a love-letter to the theater and a refreshing and hilarious portrayal of Shakespeare's life and art.
Audience Advisory
Suggestive humour, light swearing and violence, some scenes with mild sexual undertones, stage fog/haze.
Directed by MFA Candidate Steven Conde
Designed by UCalgary Alumnae Hanne Loosen and Anton Degroot
Lighting and Set Design: Anton Degroot
Set and Costume Design: Hanne Loosen
Choreography: Margarita Rebetskaia
Fight Direction: John Knight
Intimacy Direction: Christine Brubaker
Voice and Text Coach: Jane MacFarlane
Dramaturgy by Sage Cannon
Friday, November 24 - 7:30 p.m.
Saturday, November 25 - 7:30 p.m.
Sunday, November 26 - 2 p.m.
Wednesday, November 29 - 7:30 p.m.
Thursday November 30 - 7:30 p.m.
Friday, December 1 - 7:30 p.m.
Saturday, December 2 - 2 p.m. & 7:30 p.m.
$22 (adults) /$17 (students/seniors)
Part of Claim Your Seat program. UCalgary students can request their FREE ticket online or in-person at the box office. UCalgary employees and alumni receive 50% off for themselves and one guest.
"Can a play show us the very truth and nature of love?"
This question posed by Queen Elizabeth in Shakespeare in Love digs into the very heart of the show- the power of the theatre. As someone who has been in the performing arts industry for over 20 years, I have personally experienced how theatre is able to challenge, disrupt, inspire, move and bring about change in the lives both of its audiences and its stakeholders. One unforgettable moment I will forever cherish is an exchange I had with an audience member after presenting a show that dealt with suicidal ideation. The person reached out to me after having watched the performance and said "He had changed his mind.", and that he was going to give life another shot. This, for me, validated how impactful stories on stage can be. The theatre is more than just entertainment, it is a tool for action. We never know just how much of an effect we can have on people with the stories that we impart.
Shakespeare in Love celebrates this value and brings the joy of sharing live performances and meaningful text at the forefront. Staging this show has brought back so much laughter and cheer into my life and reminded me to appreciate the fact that I am able to be part of such an awe-inspiring community of creators and change makers. The show is hilarious and such a wild ride from beginning to end and it tugs at our heartstrings, most of all.
Putting things together for this particular production and re-imagining the show for the university audience have been most rewarding and pleasurable. And I am forever grateful to the company of brilliant minds that made this all possible- the cast, crew and creative leaders that shaped not just the show but myself as an artist.
———————————————————————
It takes a village to put up a show, especially one as massive as this, so allow me to thank the following for their invaluable contribution to the making of UCalgary's Shakespeare in Love.
Thanks to the University of Calgary Drama Department specifically my supervisor Christine Brubaker, Voice/Text Coach Jane MacFarlane, Production Manager Andrew North, Trevor McDonald, Celina Baharally, Scott Freeman, Robert Laflamme, Cathleen Sbrizzi, Satoko Onoda and Erin LeBaron.
Thanks to our designers Hanne Losen, Anton Degroot, choreographer Margarita Rebetskaia, dramaturge Sage Canon, and fight director John Knight.
Thanks to our Stage Management Team-Sabrena Shah Baigzada, Emily Gillard, Elizabeth Houghton.
And last but not the least thanks to all of our wonderful actors, student designers, backstage crew, and technicians.
This play would not be what it is without all of you!
- Steven Conde, director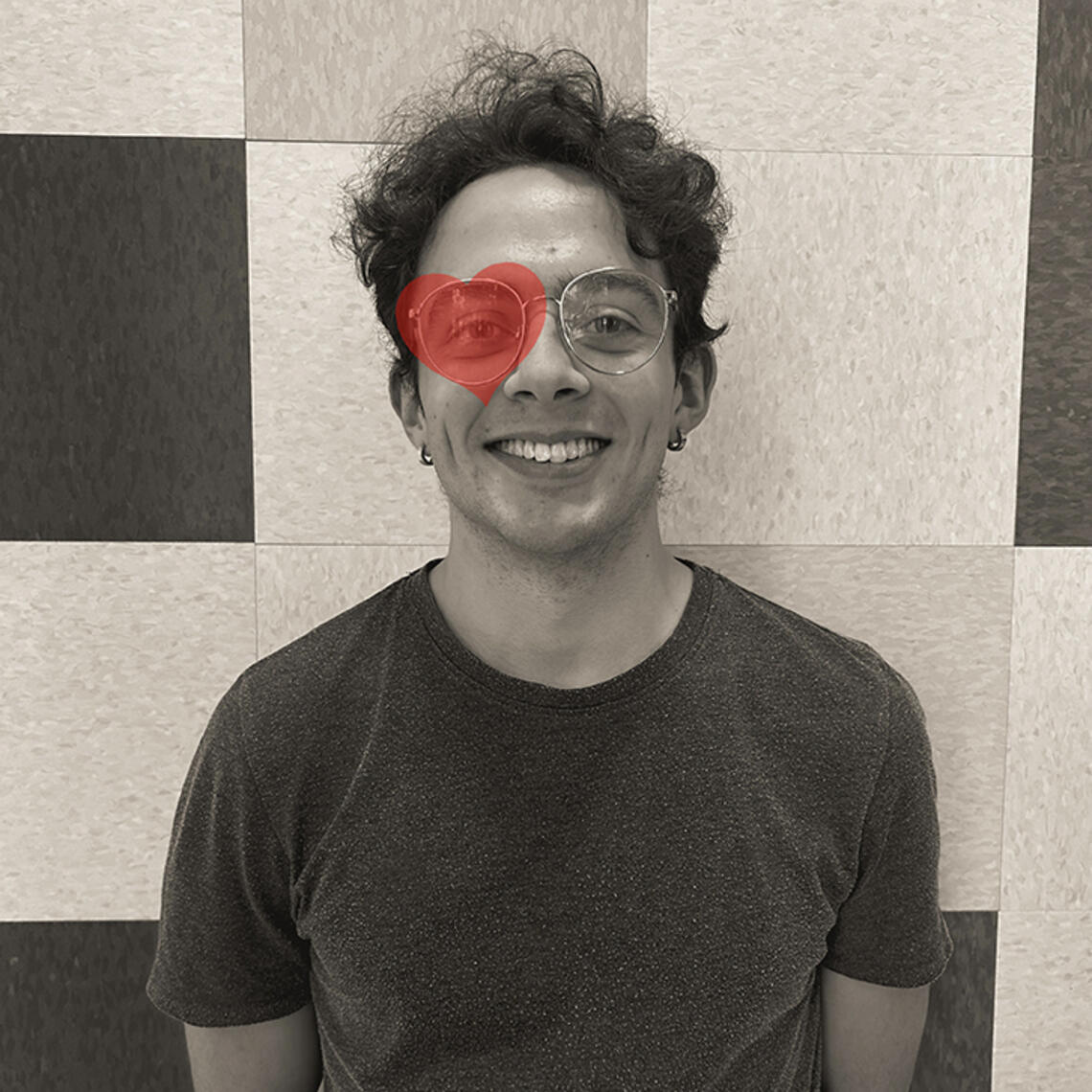 Liam Akehurst (he/him) is a Calgary-based performer and theatre creator, completing his undergrad in Drama at the University of Calgary School of Creative and Performing Arts. Obsessed with performance, Liam believes that theatre is the most fulfilling artistic practice. He is known by his peers as hardworking, focused, and even a little goofy. Holding himself to a high standard of leadership, he loves building a new community each time he starts on a show. "I believe art exists in all of us, and I want to make art with the whole world. Actors have the responsibility to foster their own artistic practice while supporting the practices of others. I want to discover the potential of my art, and challenge my own limits as an artist. I want to eliminate my comfort zone." Liam loves to learn, and enjoys experimenting in all types of theatre. He will try anything, and loves to collaborate with people who share his obsession for the craft. Currently, he is most interested in devising theatre. Liam's most recent performances at the School of Creative and Performing Arts include A Monster Calls (directed by Steven Conde), Argonautika (directed by Randi Edmundson), and Wagonstage: The Little Forest (directed by Cali Sproule). Liam likes basketball, reading, writing, and drawing, and hopes to one day know how to dance. "Lovely to meet you, and I can't wait to hear your story".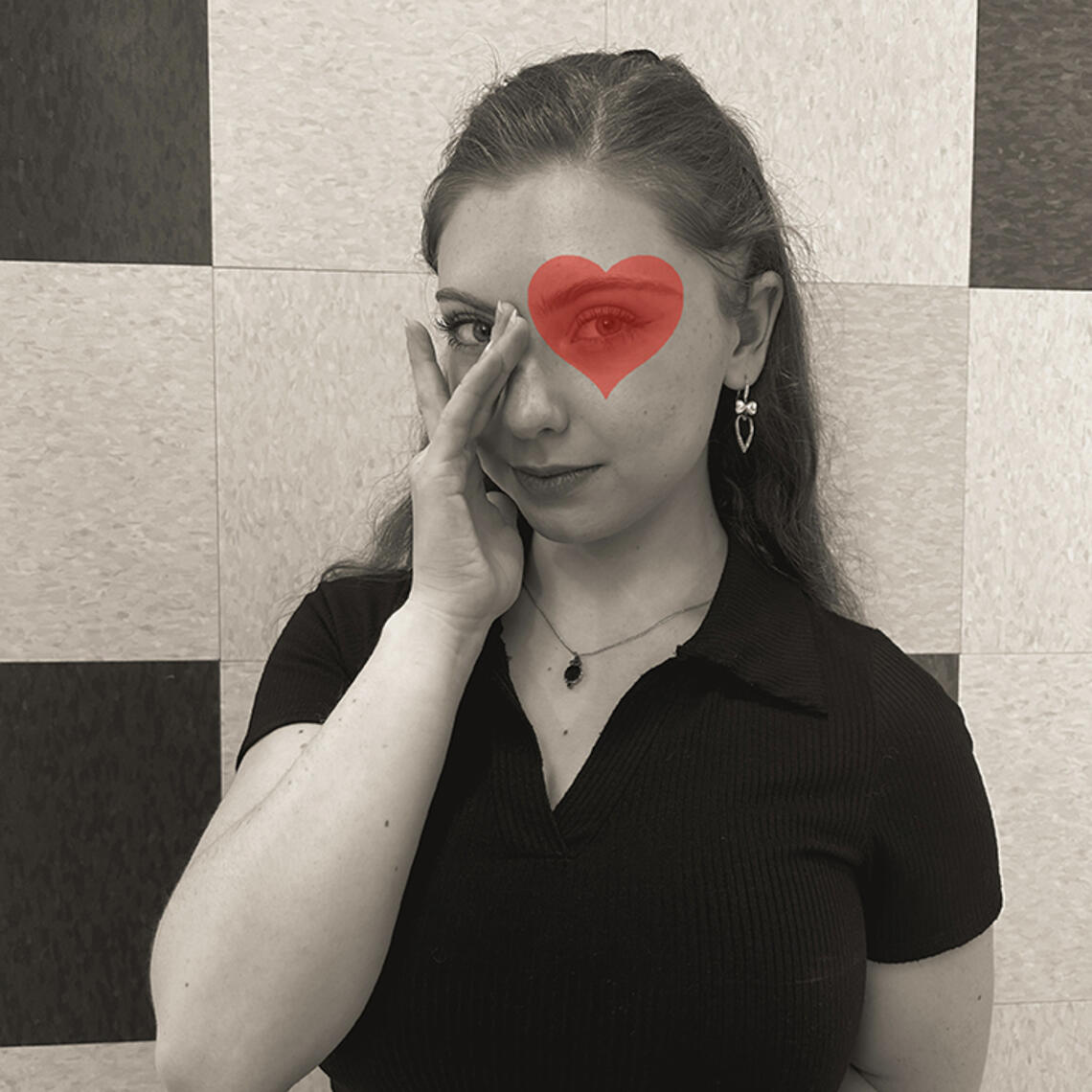 Amber (she/her) is a University of Calgary alumni having graduated in 2022 with her BFA in Drama. She is thrilled to be back performing at the University for the production of Shakespeare in Love. Previous shows with the SCPA include The Tao of the World, The Bus Stop, Biological, Bev the Builder and Peloton. Since graduating, she has expanded her acting training to film and voice over and is pursuing her goal to be a working actress, artist and creative. Amber has a love for all forms of art, with training in dance, singing and the visual arts. As a dancer, she can be found moving and grooving through everyday life, or practicing Kpop dances for her YouTube channel, Dancing Ember. In the future, watch for her work as a children's book illustrator. Her other hobbies include reading, baking, hiking and spending time with her cats.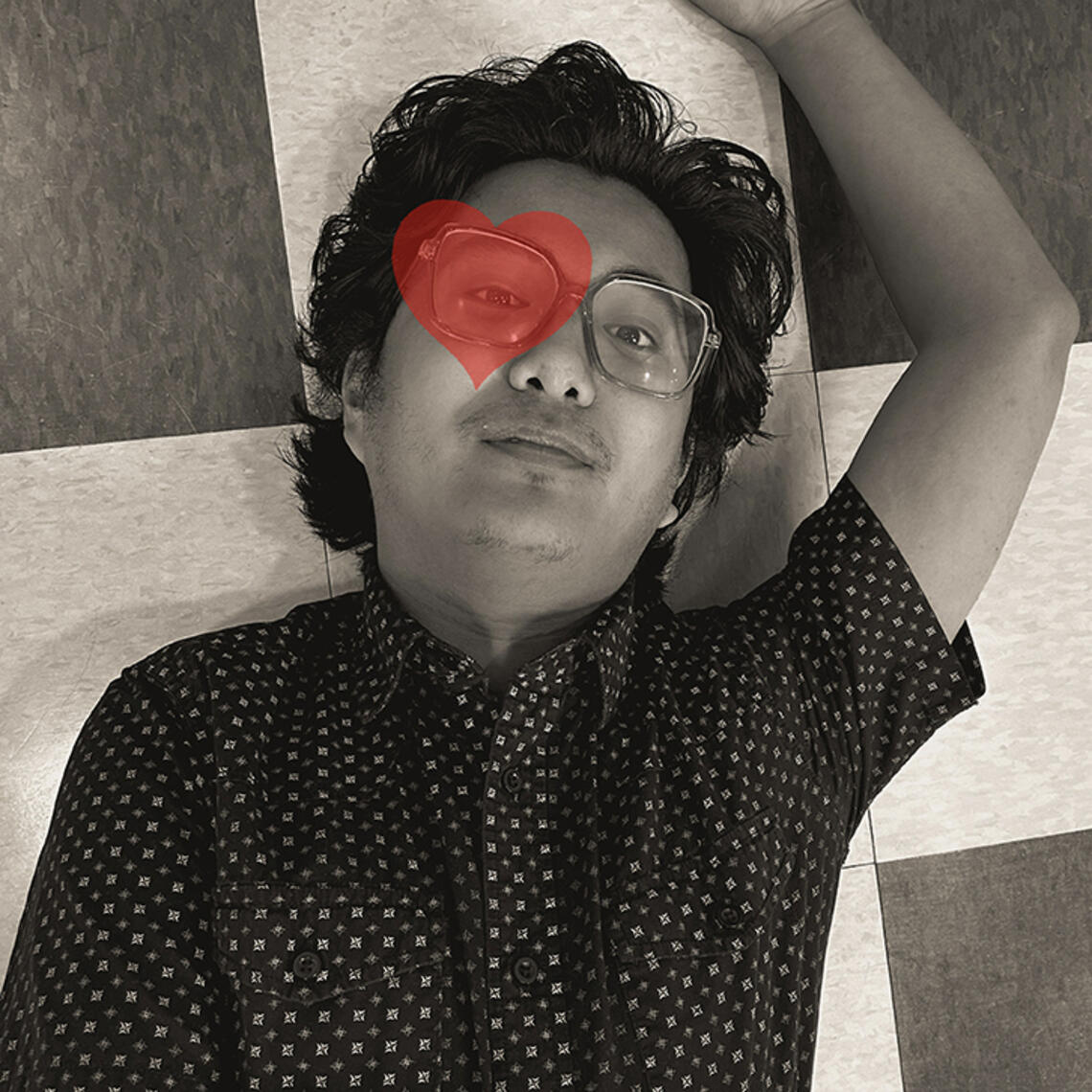 Keith is a queer Filipinx man in his fourth year of the Bachelor of Fine Arts in Drama. He has been truly blessed and lucky to be in multiple shows within the university (Tao of the World, Horsegirls, Much Ado About Nothing, Argonautika, Monster Calls), High Performance Rodeo, Downstage's Stage-It Program "Kindling", Reckless Daughter Collective's "Heartache", Calgary Fringe's "Date Night", Chromatic and Lunchbox working in the design workshop of "Kisapmata". He has recently been in Nickle and Dime's show: "The Thing". With his background in dance, he likes to also incorporate movement and create dynamic and inclusive pieces. As an actor, writer, and director, he wants to showcase these stories to create conversations, highlight culture, and inspire community and togetherness. Fun fact: Keith has a big, sweet tooth and probably is eating some cookies :)
Stephen Brooks (he/him) is currently in his third year of study as a Drama major working toward his BFA. He hopes to one day be able to make a career out performing however is also working to achieve a bachelors degree in Education. This is Stephens first major production in Calgary, after performing on stage in productions of R.E.N.T, Mary Poppins, and Tarzan. Stephen is excited to be apart of this production, having moved from Europe twelve years ago and studied Shakespeare from an early age, he was thrilled to be apart of Shakespeare in Love. When Stephen is not on stage you can find him working hard to complete his course load or building up a sweat at the gym. Great performance is never luck, it takes a lot of focus, hard work, and heart, and that's something Stephen, as well as everyone else in the production has done to put on a great show.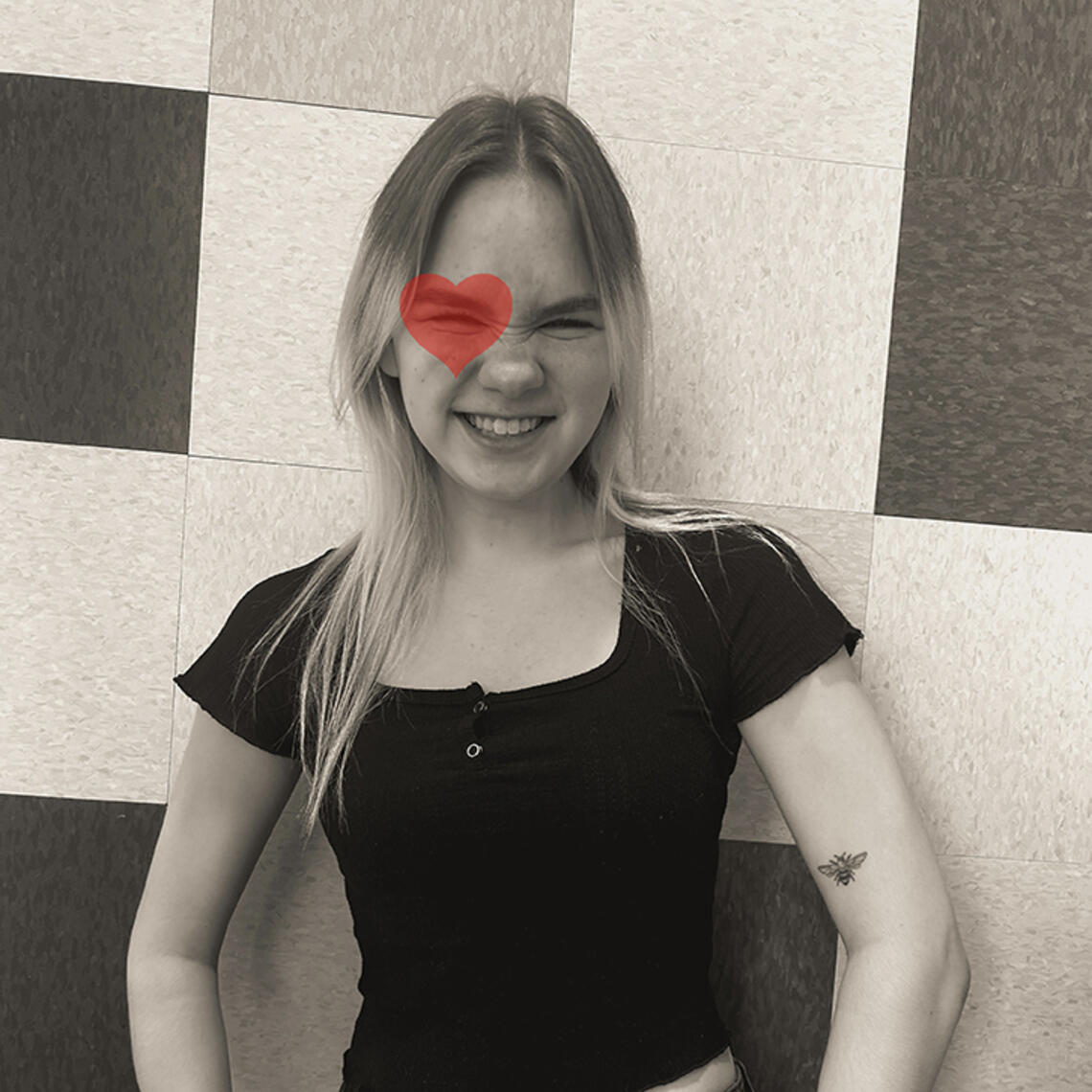 Brooke (she/her) is in her fourth year at the University of Calgary, and she is currently studying drama. While not on stage or in class, you can find her continuing to explore the arts with an interest in music and writing. This will be her second time acting in a main stage production at the university, following last year's production of Much Ado About Nothing. She is thrilled to be working with such an amazing cast and crew on this show to create such a wonderful story and is excited to share this world with you all!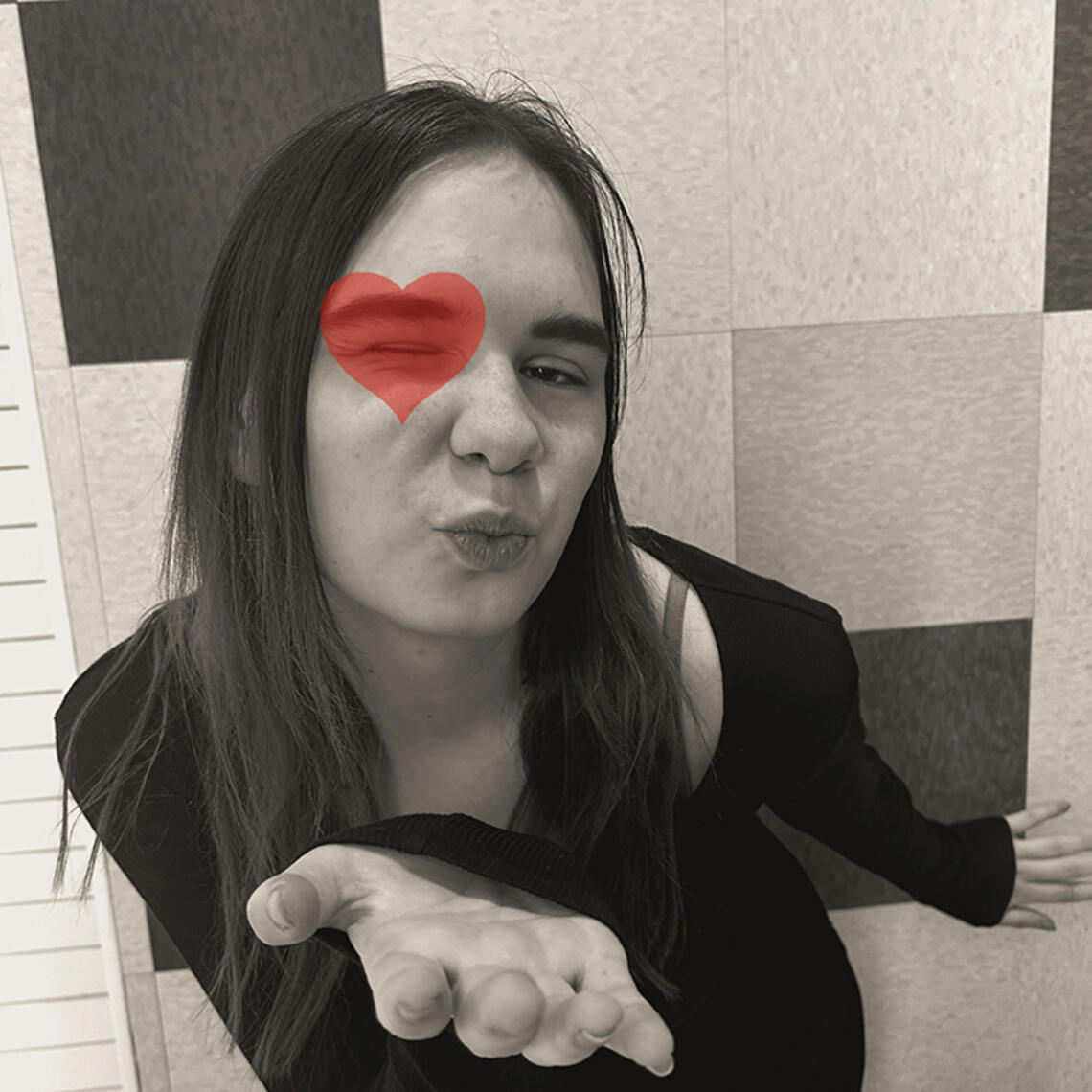 Jordan (She/Her) is a fourth year student at the University of Calgary pursuing a BFA in Drama. This is her first time acting in a show at the University and she cannot be more excited! She has a love of acting (of course), singing, writing, and many other arts. She is always happy to get the opportunity to test her skills on stage and collaborate with others. She is so grateful to be working on Shakespeare in Love, and cannot wait for you all to see it!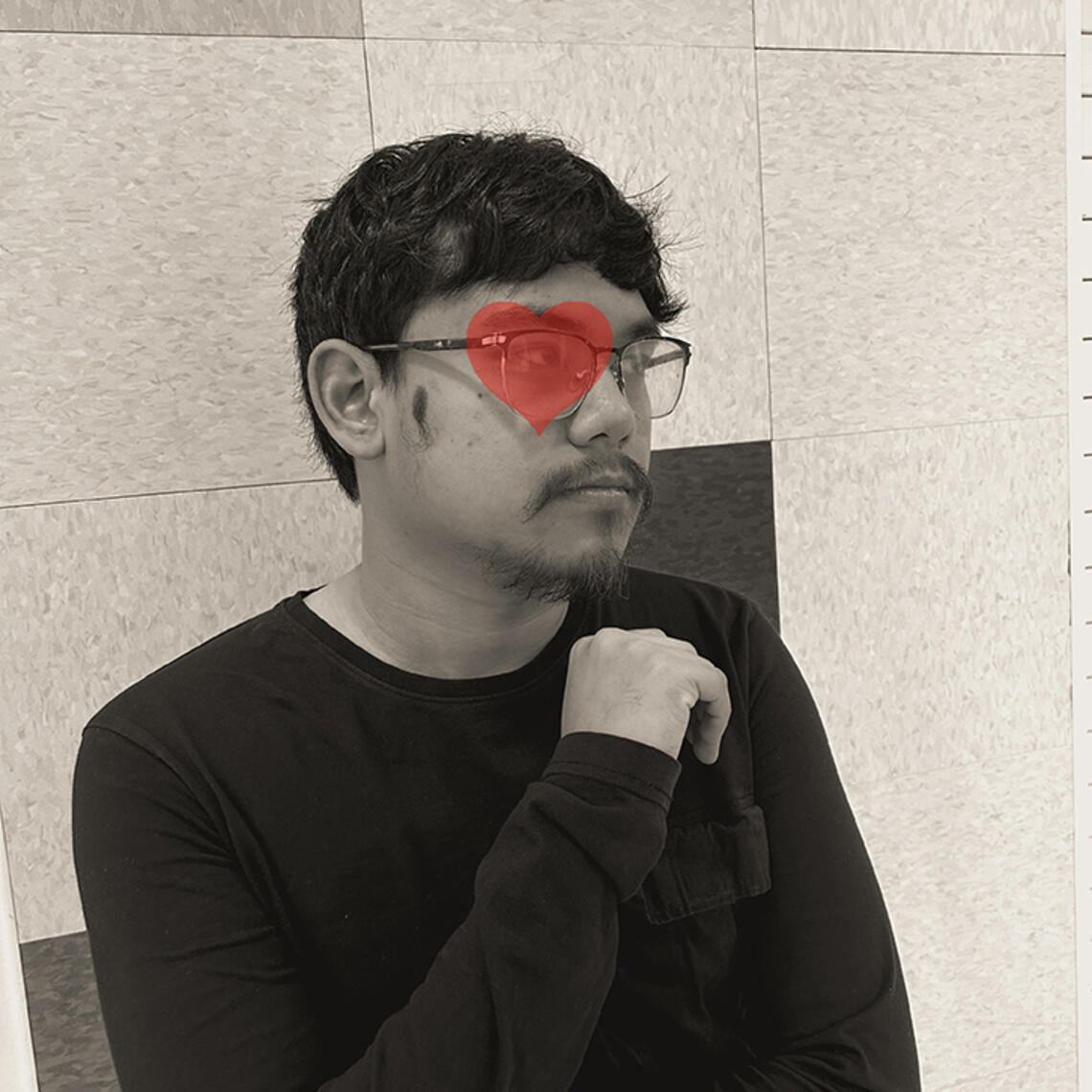 Jason (He/Him) is a 4th year University of Calgary student pursuing his BFA in Drama with a minor in Computer Science. He is a Calgary based filipino theatre artist who specializes in games and all forms of interactive experiences that intimately connect with audiences. After wanting to be a part of the games industry as a voice actor for as long as he could remember, he has found his footing in the theatre and seeks to be an artist of his own unique identity. His hobbies include making games, studying games, fight choreography, and connecting the experiences that translate within the theatre space. His love of theatre is actually quite recent. And ever since his first year he has fallen in love with the medium and its infinite potential and synergy for expression! He has acted in his own developed games for practice and has participated in some devised projects from several directors (The Green Key and Who TF did it?!). Shakespeare in Love will be his first ever role in a play (first passed audition as well!) and he is super pumped to be in it!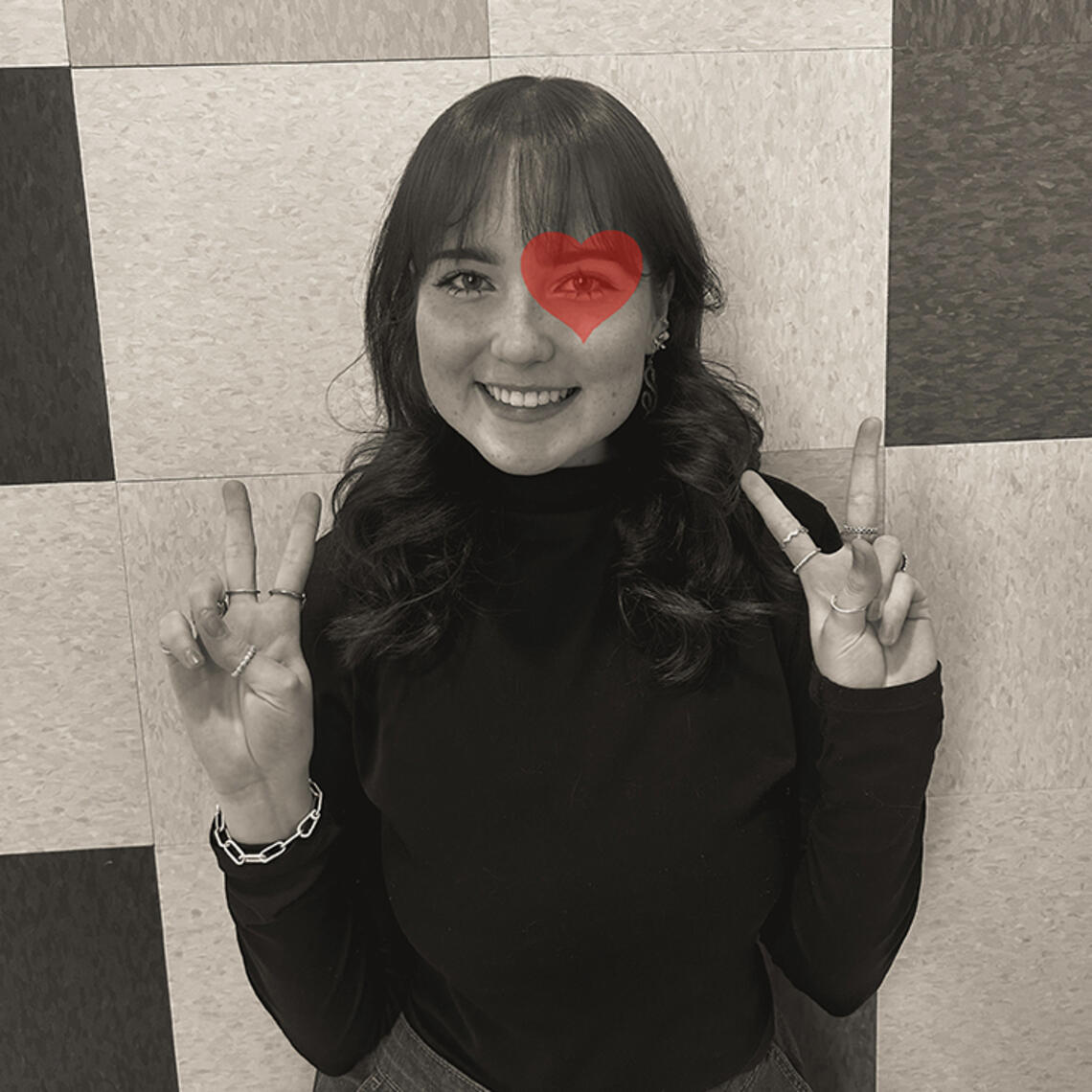 (She/Her) Sophia is a Third-year student at the University of Calgary, pursuing a BFA in drama. She has dedicated many years to the practice of acting and is consistently ready to jump into the unknown when working on new projects. Sophia's goal in the workspace is to create an environment where all feel free to play and explore with each other. Over the past year, she has had the privilege of working with multiple directors in the department, such as Deedra Ladouceur, Cali Sproule, Saeid Asgarian, and Steven Conde. If she's not reviewing her lines in aggressive thought, you can find Sophia attempting to make someone laugh, doodling in her notes, or sipping on some sweet sweet ice tea. She strongly believes that art is a reflection of the human experience, and its power lies in its ability to connect people and convey the beauty and complexity of the world around us. She hopes to reflect this in her work and in her future as an inspiring actor.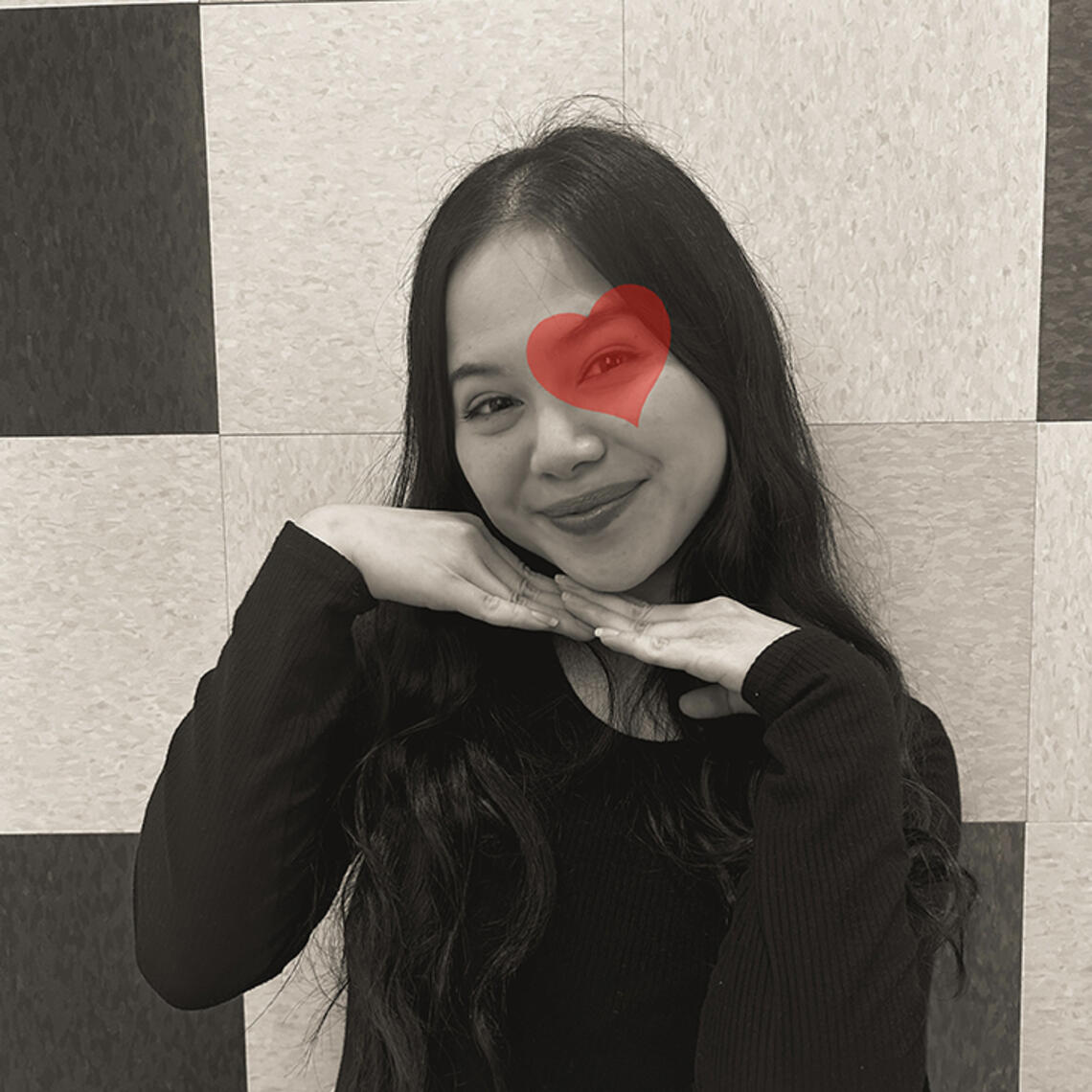 Richelle (she/her) is a Calgary-based performer and educator who is excited to be a part of the Shakespeare in Love team. After graduating with her BA in English and her BEd in Secondary Education, she is delighted to return to the University of Calgary to complete her BFA in Drama. Her previous projects include Peter and the Starcatcher (StoryBook Theatre), Master of Mystery, Telegraph in Time, and The Inventors (Heritage Park). Richelle is a huge advocate for lifelong learning and is extremely grateful to the Shakespeare in Love team for giving her opportunities and support as she continues to explore this craft. Most importantly, she would like to thank her mother for supporting her through everything. To see more of Richelle, be sure to catch A Wrinkle in Time at StoryBook Theatre this February.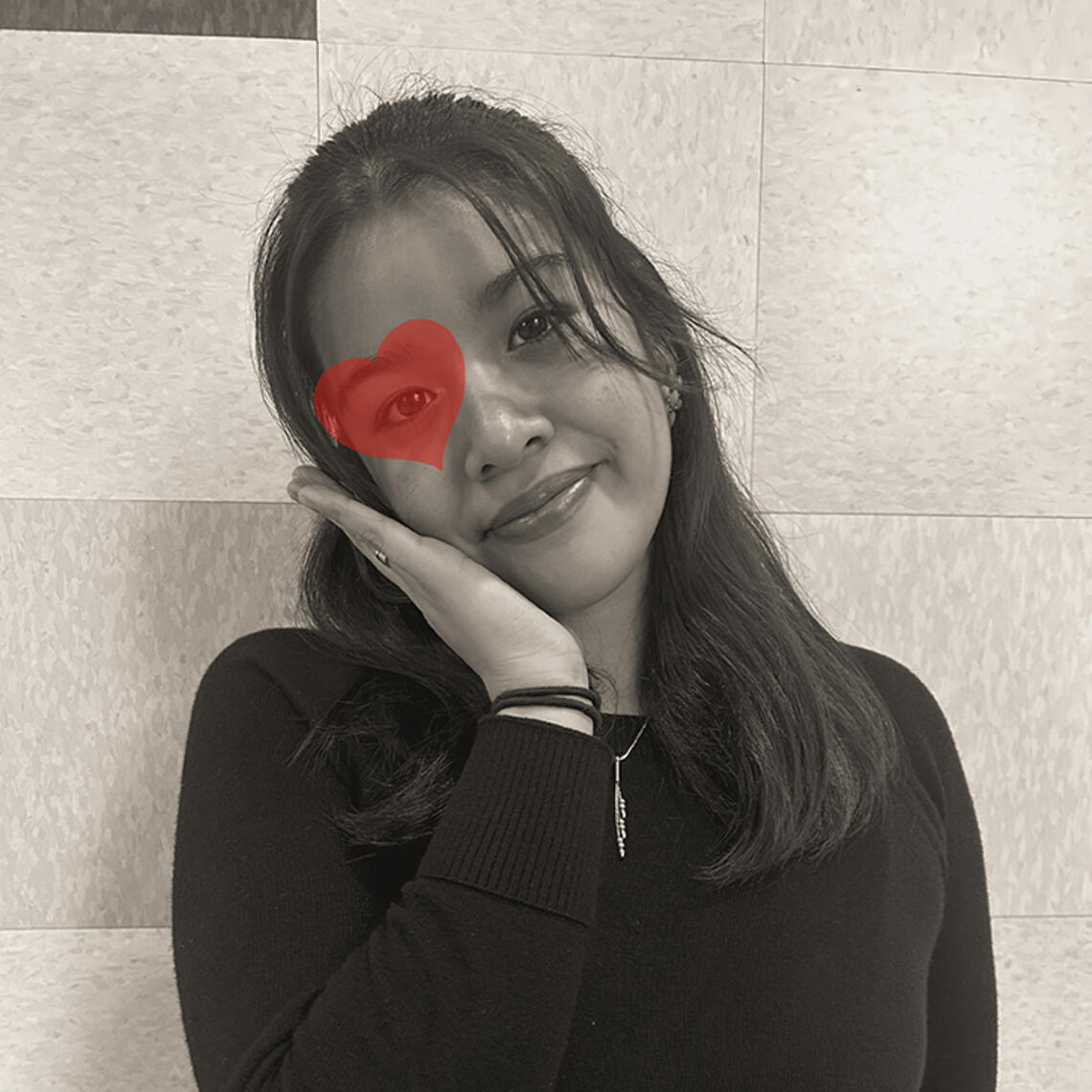 Mariza Iturbe-Becerril (she/her) is an undergraduate third year student at the University of Calgary pursuing a double major in Communications, Film and Media Studies. Although her passions mainly rely in film crew and directing, her enjoyment for theatre and acting has been a strong factor in her life. Starting at High School level musicals casted, to involving herself in the University's festivals and main stage productions. Mariza hopes to understand what the process of acting can look like to better understand this sector of the entertainment industry. Acting has a very warm place in Mariza's heart, which she hopes to extend one day onto Film making, and directing practices. Mariza is extremely thankful and appreciative of the learning opportunities given throughout Shakespeare in Love.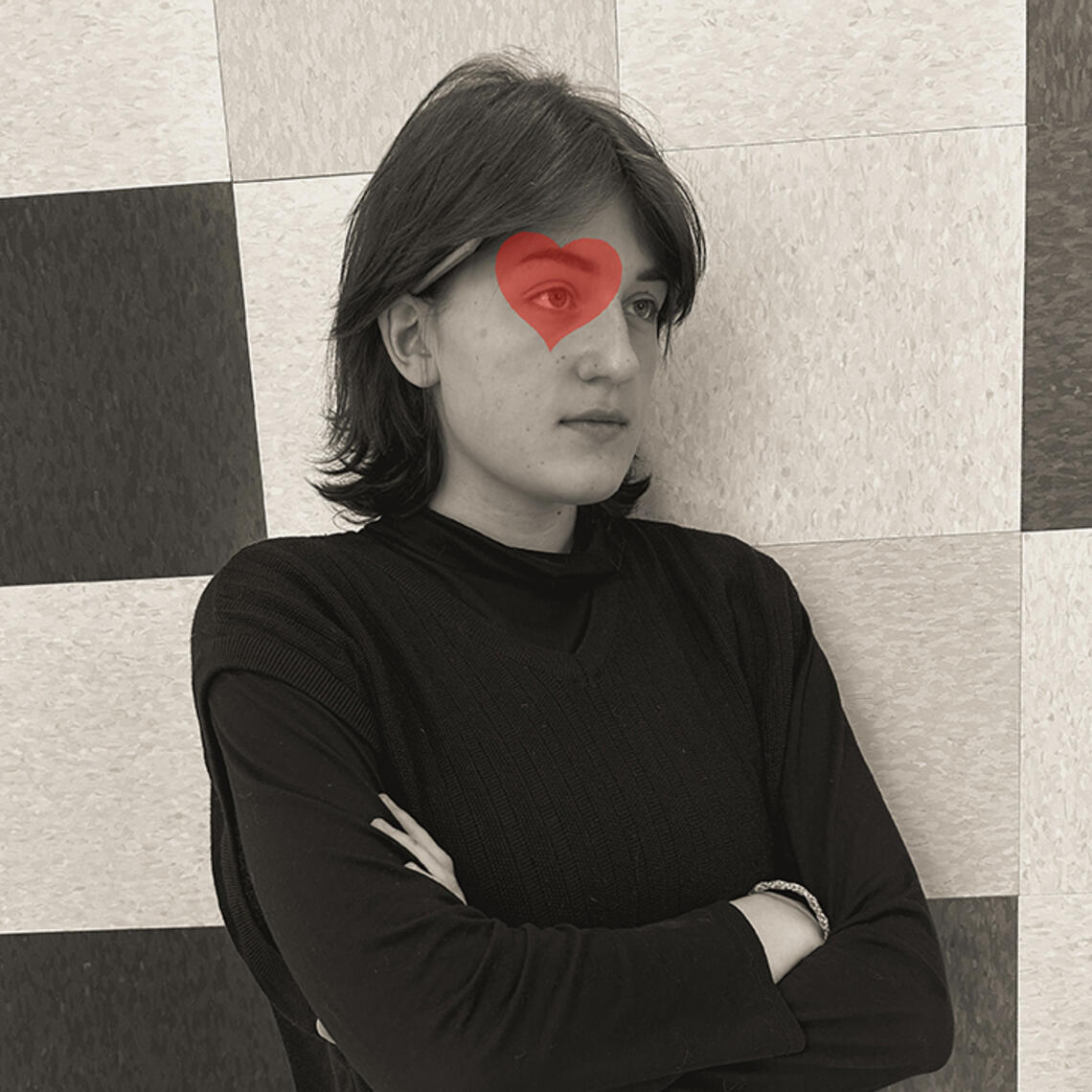 Oli Khubyar (they/them) is a 3rd year drama education student at the University of Calgary. Previous acting credits in the university include Borachio in Much Ado About Nothing, and 'B' in ND's theatre production of A & B. If you ever need them, don't fret, they are only in two places ever. School, or in the car driving to school! If you need to contact them, I have bad news, they are constantly on their phone but forget to respond to every text or email they receive. You have important information to share? Tough! Do you hear that subtle, quiet, unsetttling muttering? Don't worry, that's just them reciting lines over and over and over and over and over again….. and over again. They want to thank their friends, family and everyone in between for supporting their anxious ramblings and always being there to pick them up when they've fallen down. And thank YOU for coming to support the arts (because we all know we NEED IT)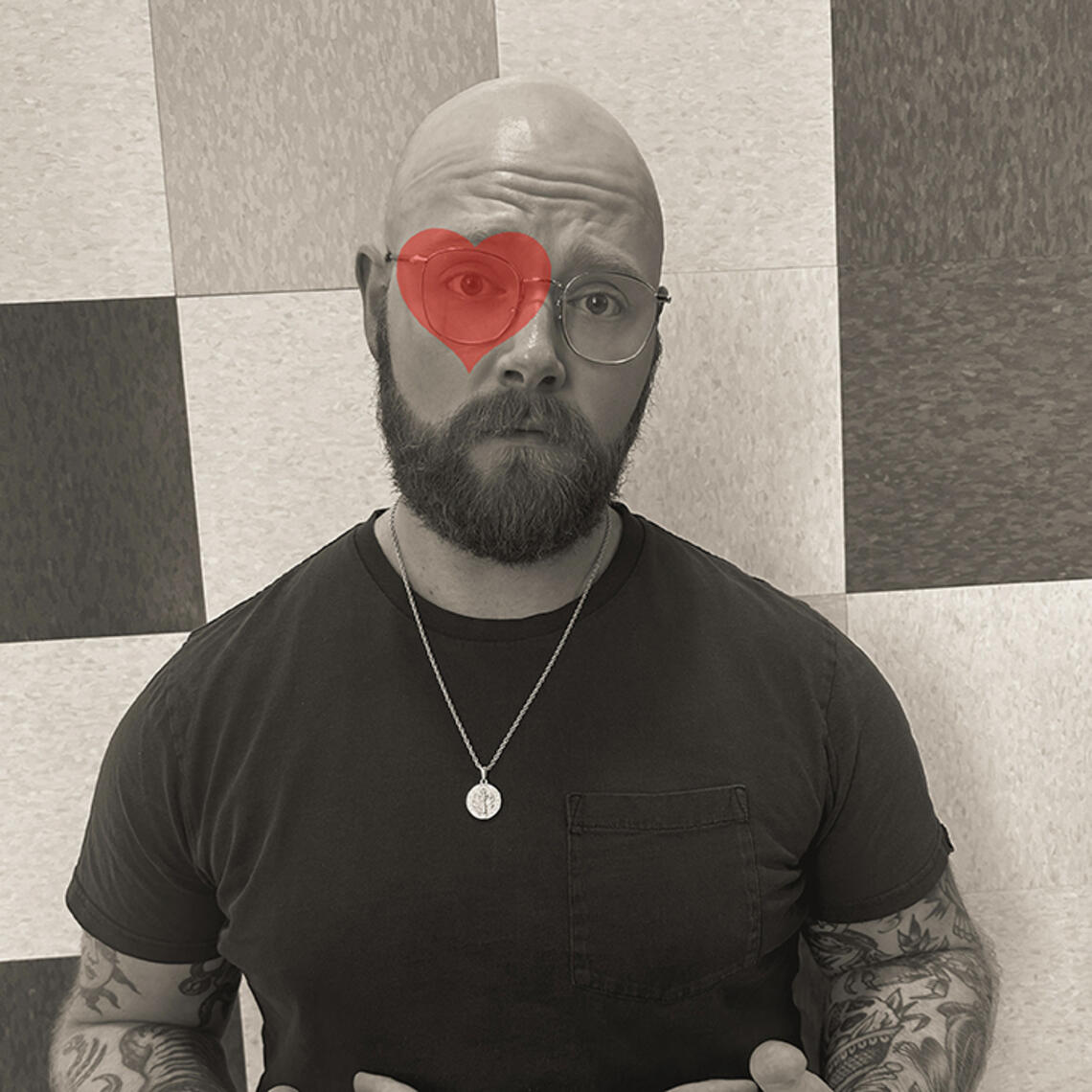 Zakk (he/him) is a first year BFA/Education student and is very excited to be back in academia after several quarter life crises. In his youth, Zakk was a fight director working in Calgary with credits including Rosencrantz and Guildenstern are Dead (Alberta Theatre Projects), The Thin Man (Vertigo Theatre), and Treasure Island (Central Memorial High School). After school Zakk intends to succumb to his destiny and follow in the family footsteps of be a drama teacher. Outside of the theatre Zakk will most likely be playing DND or reading a novel on the train.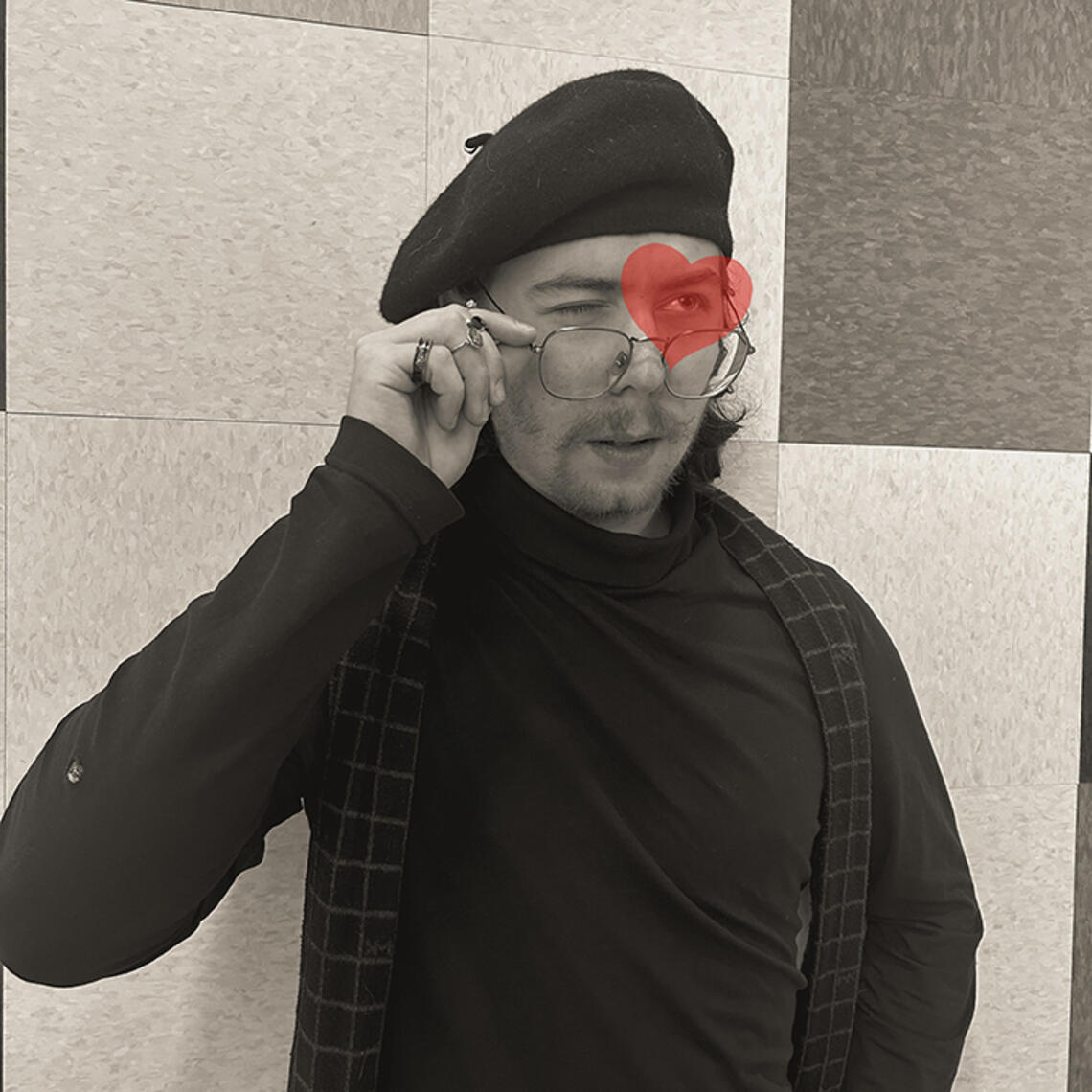 Wyliem (He/Him) is a fourth year, Franco-Albertan Drama major with the University of Calgary. He wants to explore many sweeping topics through his art, including tackling the problems of today. Wyliem loves acting and working with all those around him. He also can't wait for you to see the show.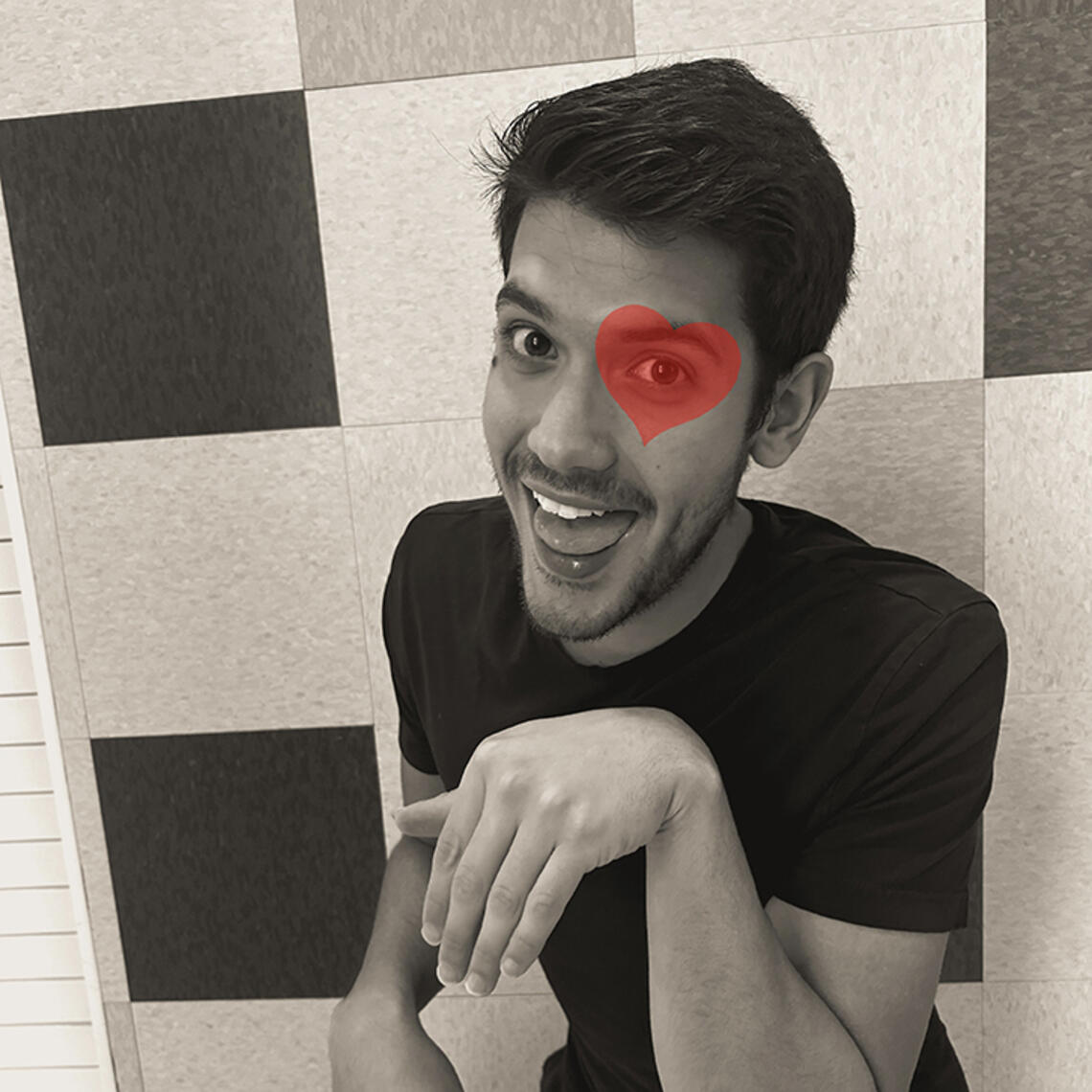 Andres is a fourth-year Drama student at the University of Calgary. For almost 9 years, Andres has been involved in the dramatics arts, including performing with UCalgary's improv club, as well as the 2023 Fall main-stage play, Shakespeare in Love. Andres has amalgamated into somewhat of a bizarre actor, conducting themselves with hints of sugar-and-spice-and-everything-nice. Truly a delightful Mexican treat!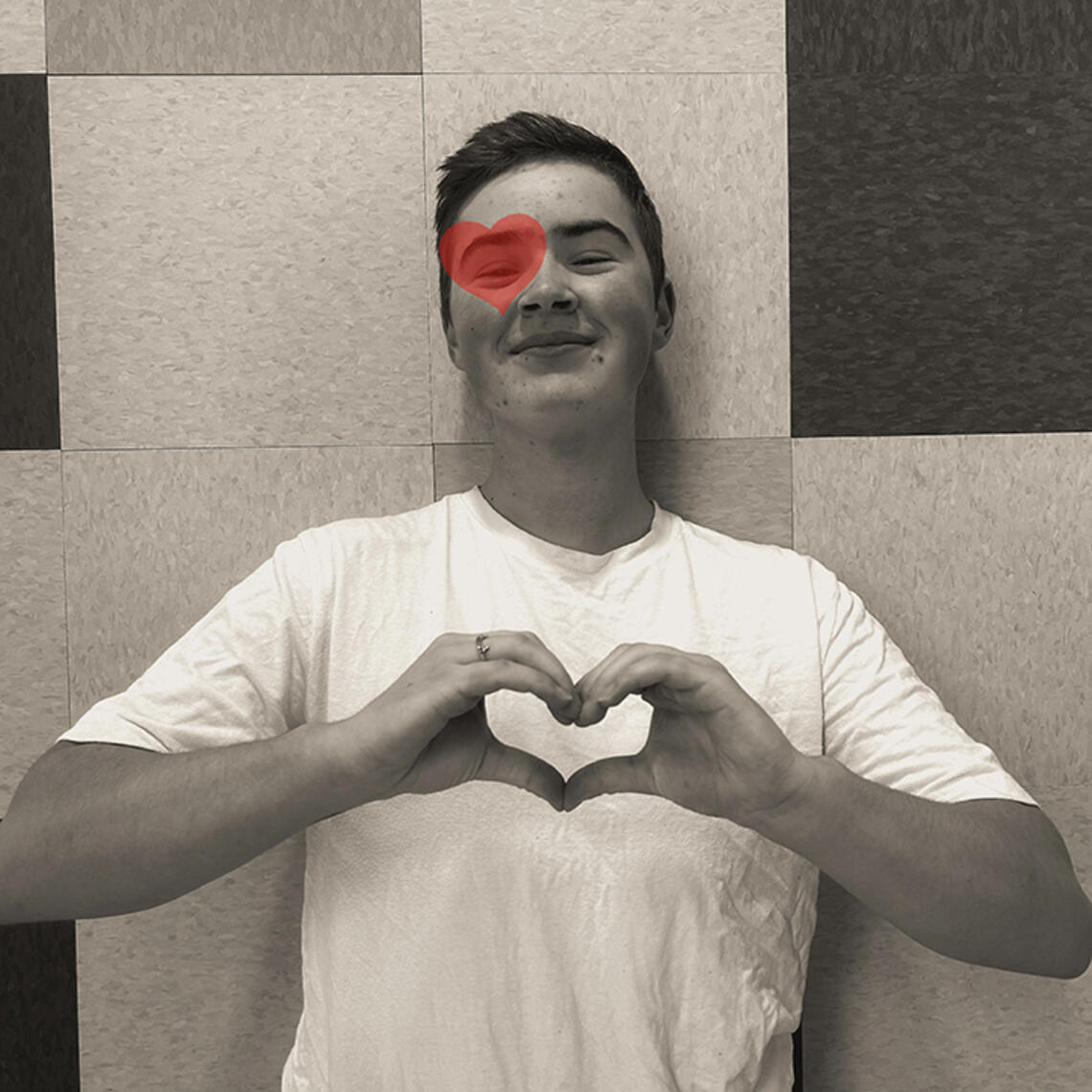 Ryan (they/he) is in their second year of university, pursuing a Bachelor of Fine Arts in drama. They are thrilled to be a part of Shakespeare in Love this year, which will be their second Main Stage production. Last year, they were in Much Ado About Nothing, and also an Alchemy Festival production called The Fog Experiments. When he's not in the theatre (or at home rehearsing his lines), Ryan can be found writing, pouring way too much effort into video games, or bothering his beloved friends. He found himself drawn to the theatre from a young age, often partaking in the speaking roles in his elementary Christmas concerts. Their first role in a play was in their seventh grade musical: C-rhyme and Pun-ishment. Ever since they first took the stage (in a giant inflatable suit), they were filled with a deep love and passion for all things acting - which has led him right here!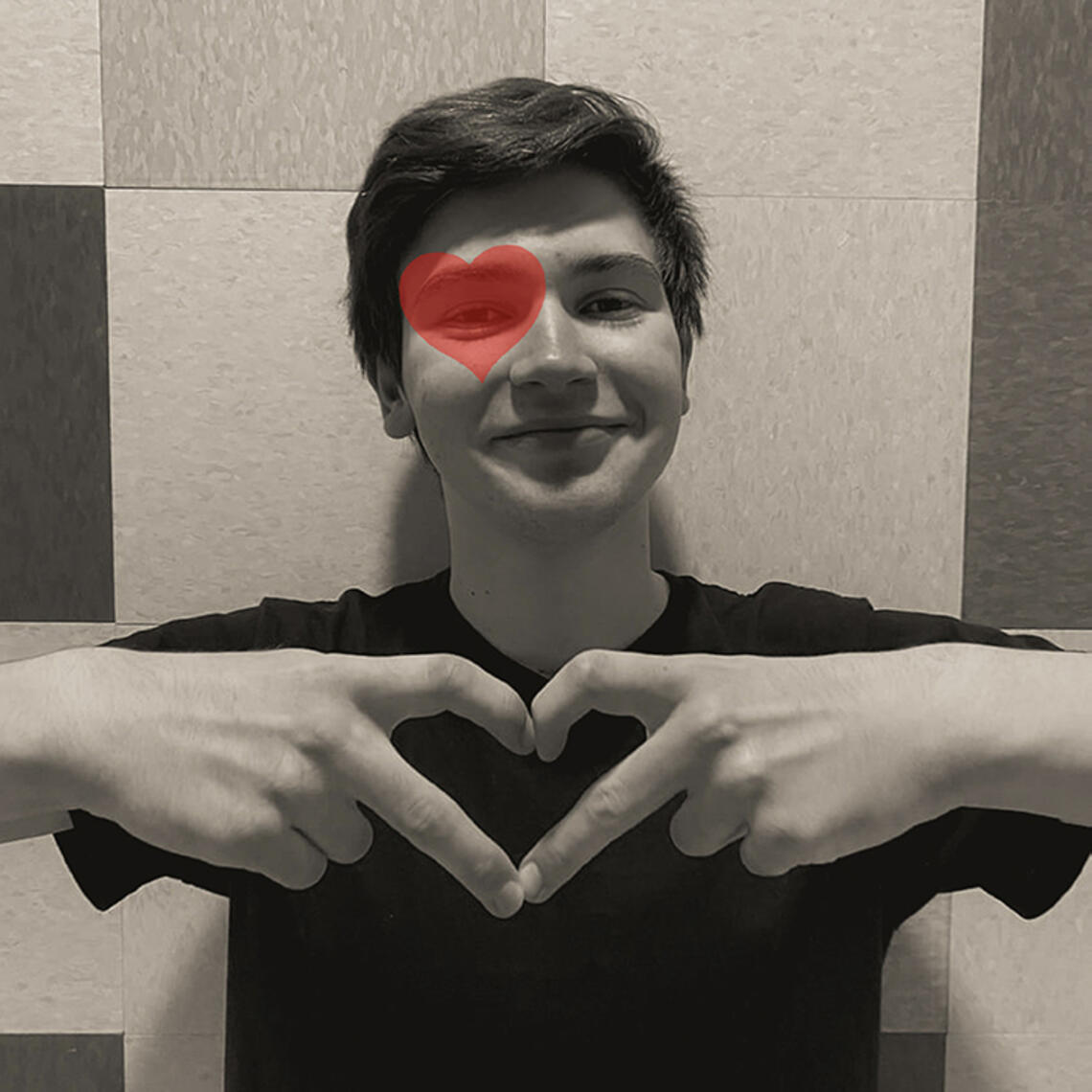 Ian (he/him) is thrilled to be working on such a whimsical and hilarious production. He is currently in his third year, getting a degree in both drama and psychology. You may have seen Ian in previous University of Calgary shows, including A Monster Calls and WROL. Outside of school, Ian performed in Kinky Boots and Mamma Mia! with Front Row Centre and Bring It On with Storybook Theatre. In his very limited amount of spare time, he studies singing, sometimes designs makeup, and is frequently a silly goose. Up next, you can see Ian in Candy Cane Kids (Occasional Notes) and Lights Out (University of Calgary). He sincerely hopes you have a good e'en at the theatre.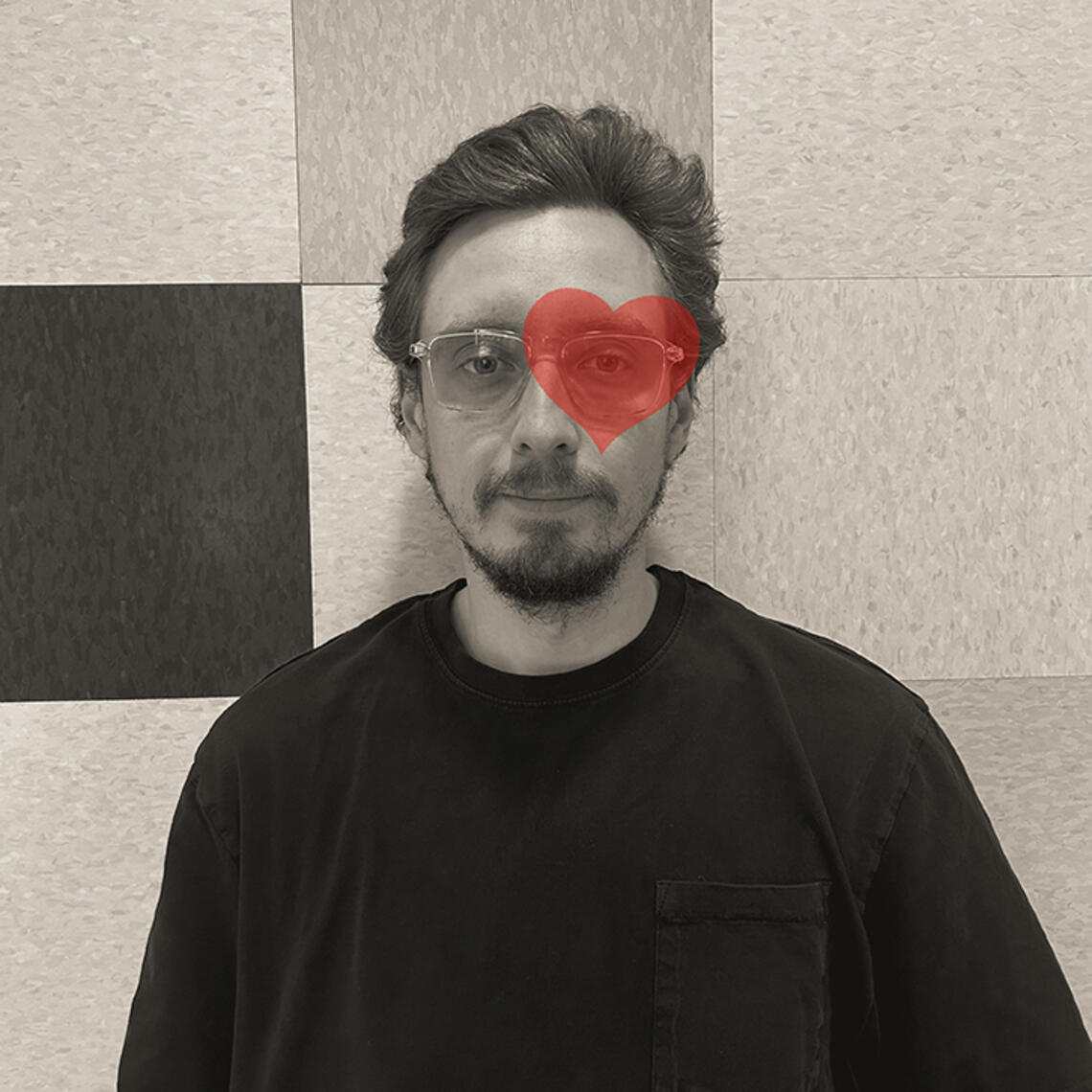 Andy is in their 3rd. They have a passion for mustard. Although the old boot of the group, they have spunk and often leaving others in awe or secondary embarrassment. Back to mustard, they think Dijon is the best but they don't discriminate. However, ketchup can kick sand. They were lucky enough to direct a show in last years alchemy festival. Anyway, eat some mustard and excelsior! May the force be with you, always.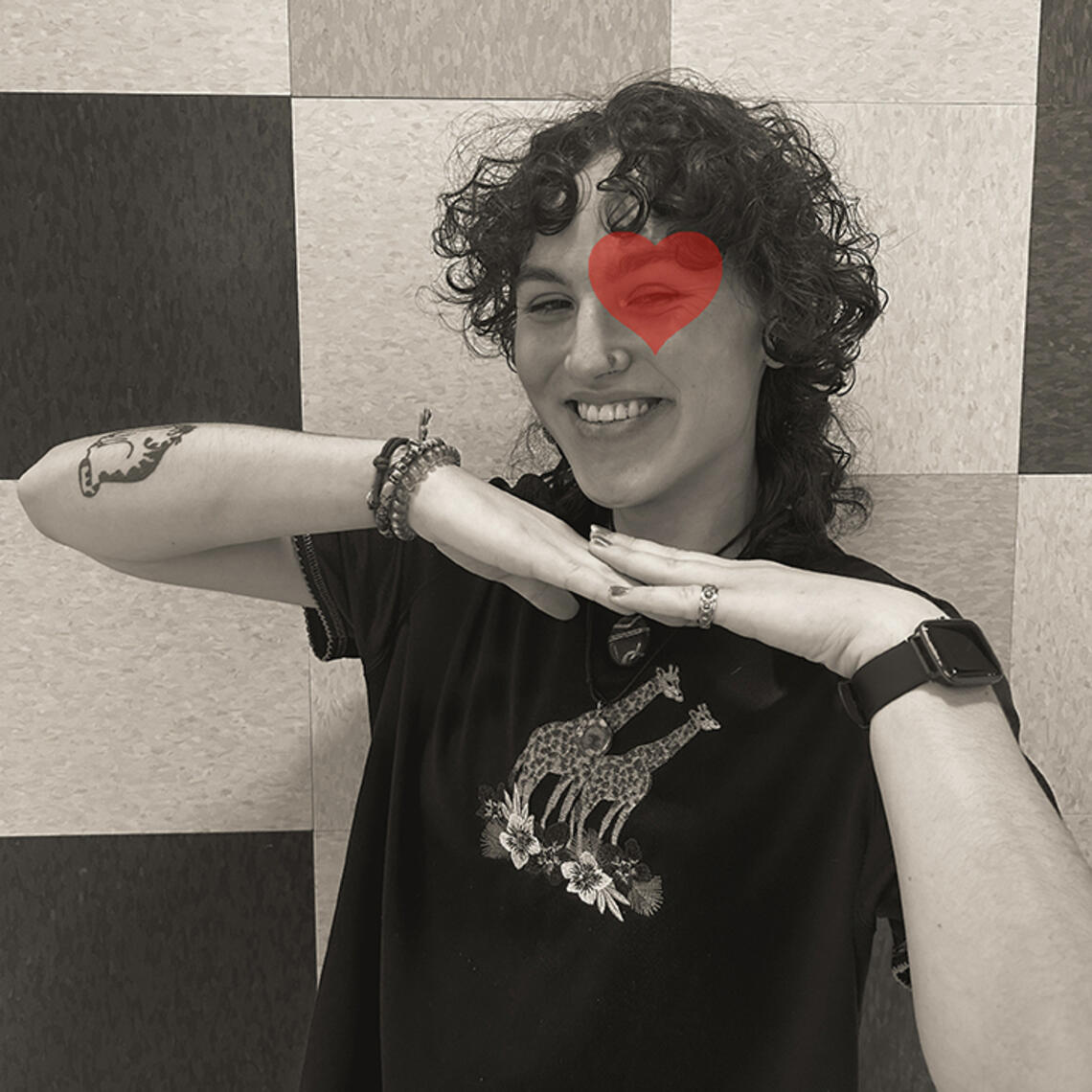 Nicci (they/them) is a 3rd year Education student at the University of Calgary. After their degree they hope to be a drama or art teacher. They have been acting since they were young, taking parts in community center plays. More recently they have been in short films, A Monster Calls with director Steven Conde, and A Midsummer Night's Dream. They are incredibly excited to bring Queen Elizabeth to life and are so proud of the work done to create the world of this play. Outside of theatre they love drawing, crocheting, and their cat, Juno.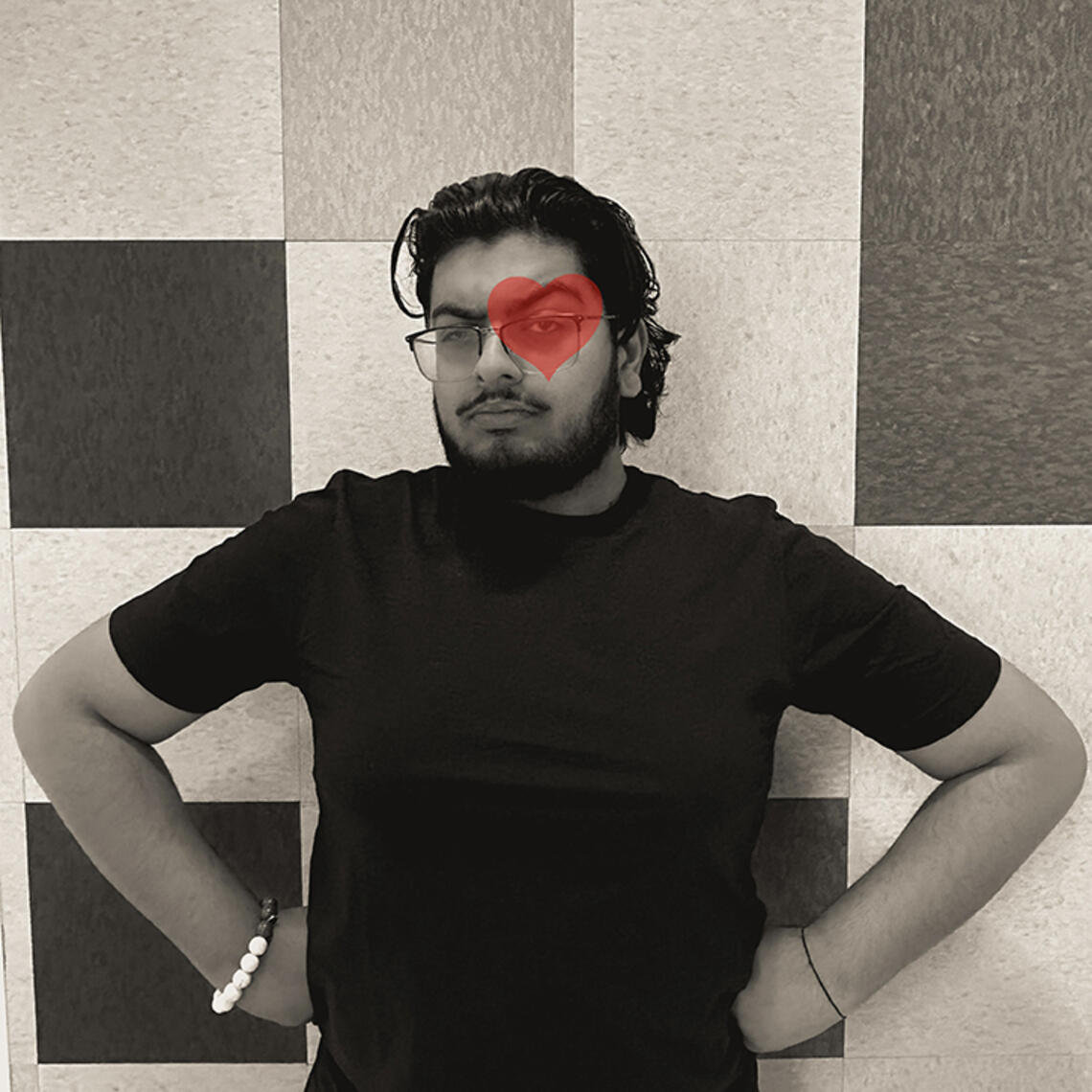 Kevin is in his fifth and final year at the University of Calgary pursuing a BFA in Drama and a H.BEd concurrently. Once his degree is complete he intends to go into teaching and establish a wedding planning business with his family. Kevin is very excited to be in Shakespeare in Love as this is his first (and likely last) large-scale production. At his heart, Kevin is more of a director than an actor however, he did not want to pass up the opportunity to be in a University of Calgary Mainstage production! When he's not on stage, you can find Kevin rotting in his room, struggling to be an adult.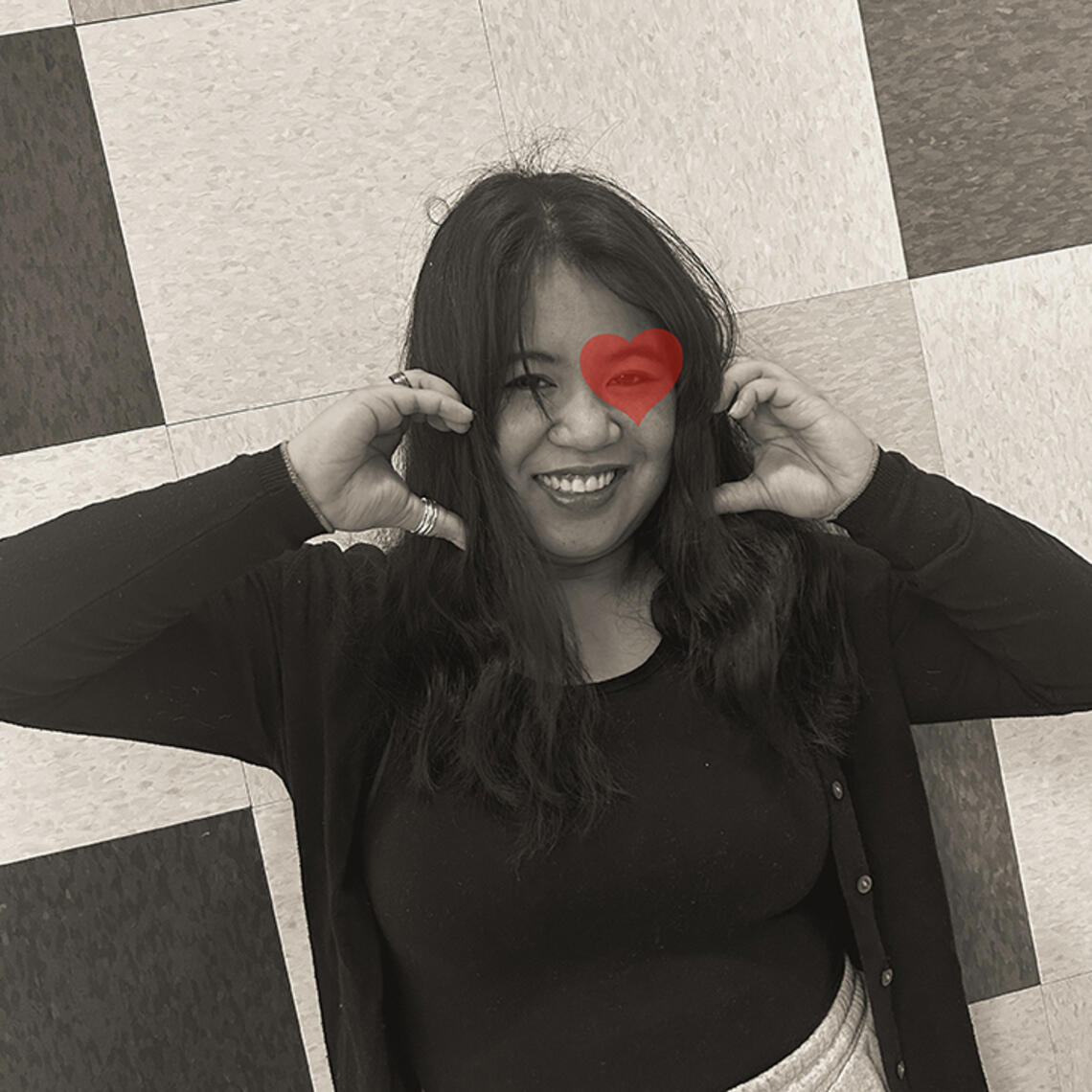 Joseri Mae Gaon Villarta (She/Her) is a 4th year student and is inconsistently pursuing a BFA in Drama and Math. Starting from a blank slate and finding her love for theater, she intends to continue her path on acting and playwriting (and whatever other career Math has to offer that pays well). She has been a part of University of Calgary's production of The Tao of the World and A Monster Calls and many other directing projects within the school such as Without Rule Of Law. Even though Shakespeare is very much a familiar stranger to her, she is excited to be a part of Shakespeare In Love. Amongst her various hobbies, she loves to dance, sing, maybe play a guitar at you, and watch a movie in a cinema alone. Contrary to her love of movies, she is also infamous for her hatred of popcorn—specifically microwaved ones—unless it is a caramel popcorn, in which she is willing to make an exception to digest.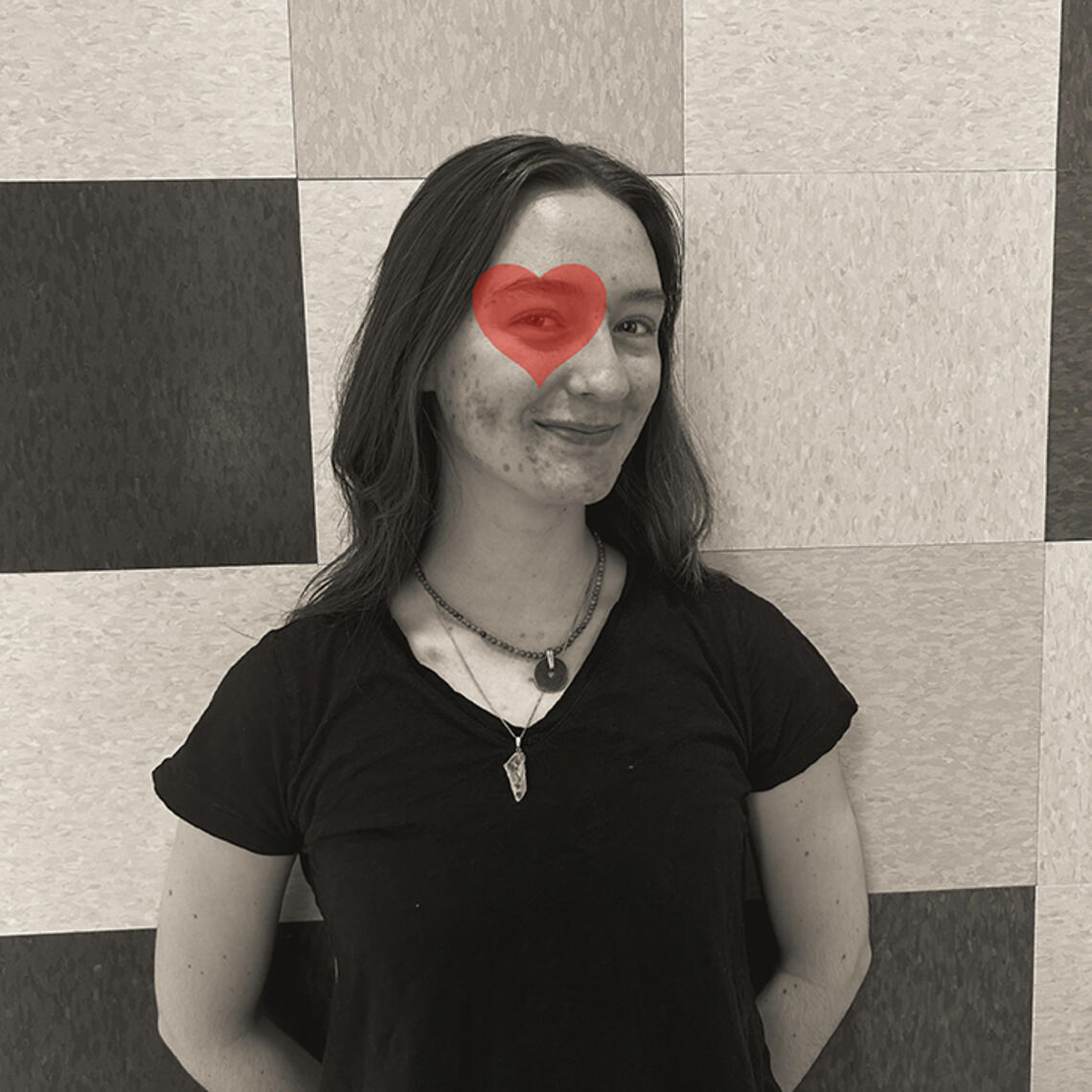 Gabriëlle Vos de Wael (she/her) is currently in her second year of Drama/Mathematics. When she isn't at school cramming lines or desperately trying to solve a math equation, Gabriëlle loves to spend time with her two horses - Fenesse and James Joyce. Gabriëlle loves theatre because of the connection an actor gets with an audience as together they go through the lives of people we may never meet again. Working on this production has been incredible from a phenomenal creative team, supportive cast, and a very talented director. Gabriëlle hopes that you enjoy watching the show as much as she enjoyed creating it! Past productions include, Absence, A Floating World, Argonautika, and Without Rule of Law.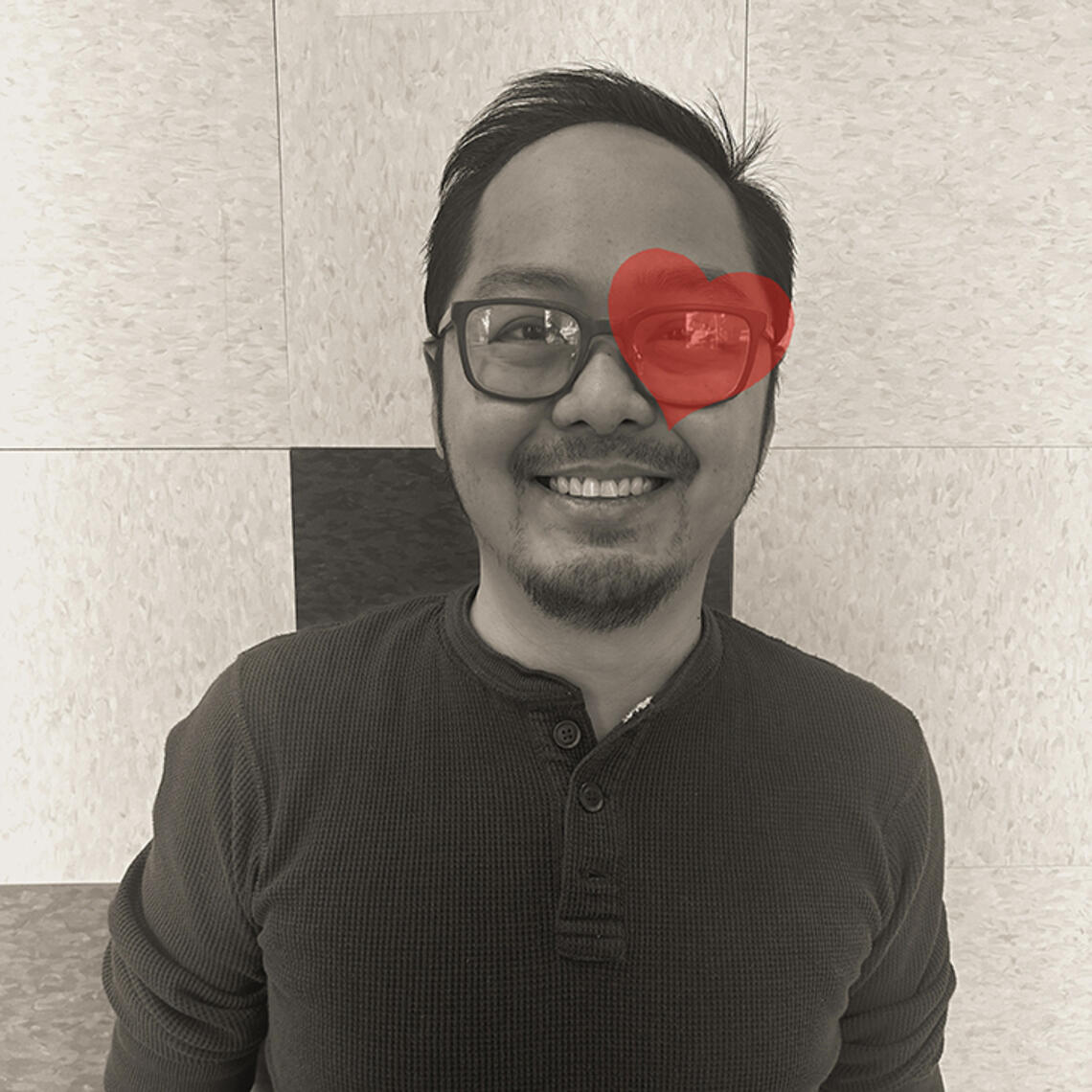 Steven is a Filipino-Chinese actor/director/drama teacher from Manila with over 20 years of experience in the professional theatre industry. He has acted in the Southeast Asian Premiere of musicals such as Waitress, Kinky Boots, Matilda, Shrek, Aladdin, The Bridges of Madison County and Jersey Boys to name a few. He has also directed shows such as My Name is Asher Lev, Wit, Sideshow, Once Upon A Mattress, Madagascar the Musical, etc. Right before the pandemic, he served as assistant director for the Manila and Singapore run of Sweeney Todd: The Demon Barber of Fleet Street. Here in Calgary, he has directed a production of Patrick Ness' A Monster Calls for the University of Calgary Alchemy Festival and was assistant director for Theatre Calgary's A Midsummer Night's Dream. He is delighted to have Shakespeare in Love as his graduate thesis production.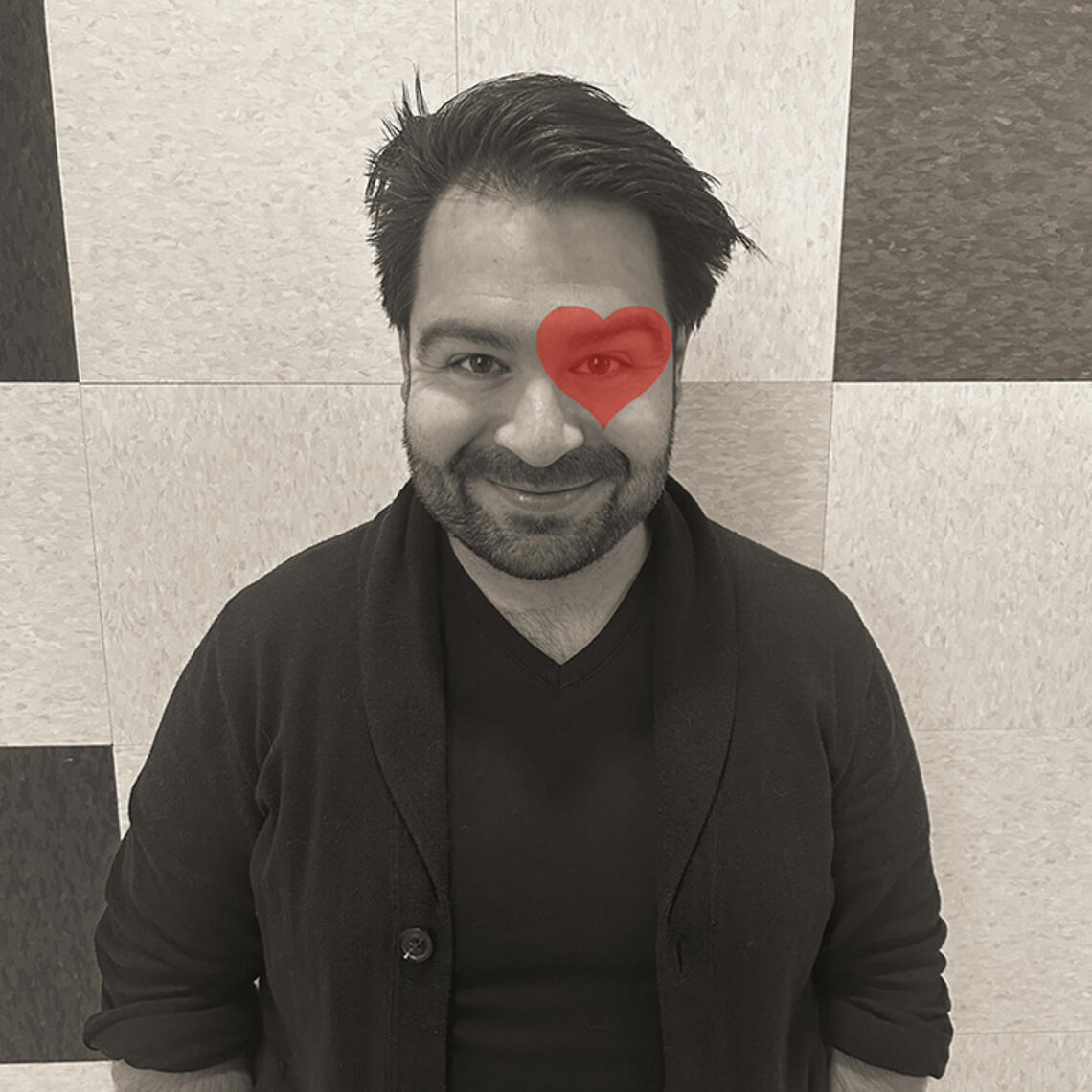 Anton is a set, light, and sound designer based right here in Calgary. He received his MFA in design at the University of Calgary only back in 2017, but he has been working as a stage designer for the better part of the past 20 years. Select credits include: HMS Pinafore, Treasure Island, Brontë: The World Without (Stratford Festival of Canada); Noises Off, The Importance of Being Earnest (Theatre Calgary); STRUCK, GIANT (Ghost River Theatre); Nine Dragons, Misery, Murder in the Studio, Dracula: The Bloody Truth, The Hollow, Travels With My Aunt (Vertigo Theatre); Jersey Boys, Mamma Mia!, A Gentleman's Guide to Love and Murder (Stage West). When not making plays, Anton can usually be found prepping to run his D&D games, walking his gigantic small dog, or hanging with his blind cats. Up next: A Christmas Carol at Theatre Calgary, and Heist at Vertigo. 
Hanne is a set and costume designer living and working in Calgary / Mohkinstsis. She grew up in Belgium. She got a BA from the Academy of Visual Arts Maastricht in The Netherlands, and an MA in Scenography from the Technical University Berlin. Before her move to the beautiful prairies, Hanne was mainly working in opera. In Calgary, she has worked with Theatre Calgary, Calgary Opera, Vertigo Theatre, The Shakespeare Company, Alberta Theatre Projects, Verb Theatre, Rosebud Theatre and others. Outside of Calgary, she is a regular guest at the Shaw Festival and she is excited to be part of their upcoming season once more. During the pandemic she created a design-led Experiment Lab with her installation piece For Design's Sake. Her design work can be viewed online at hanneloosen.com.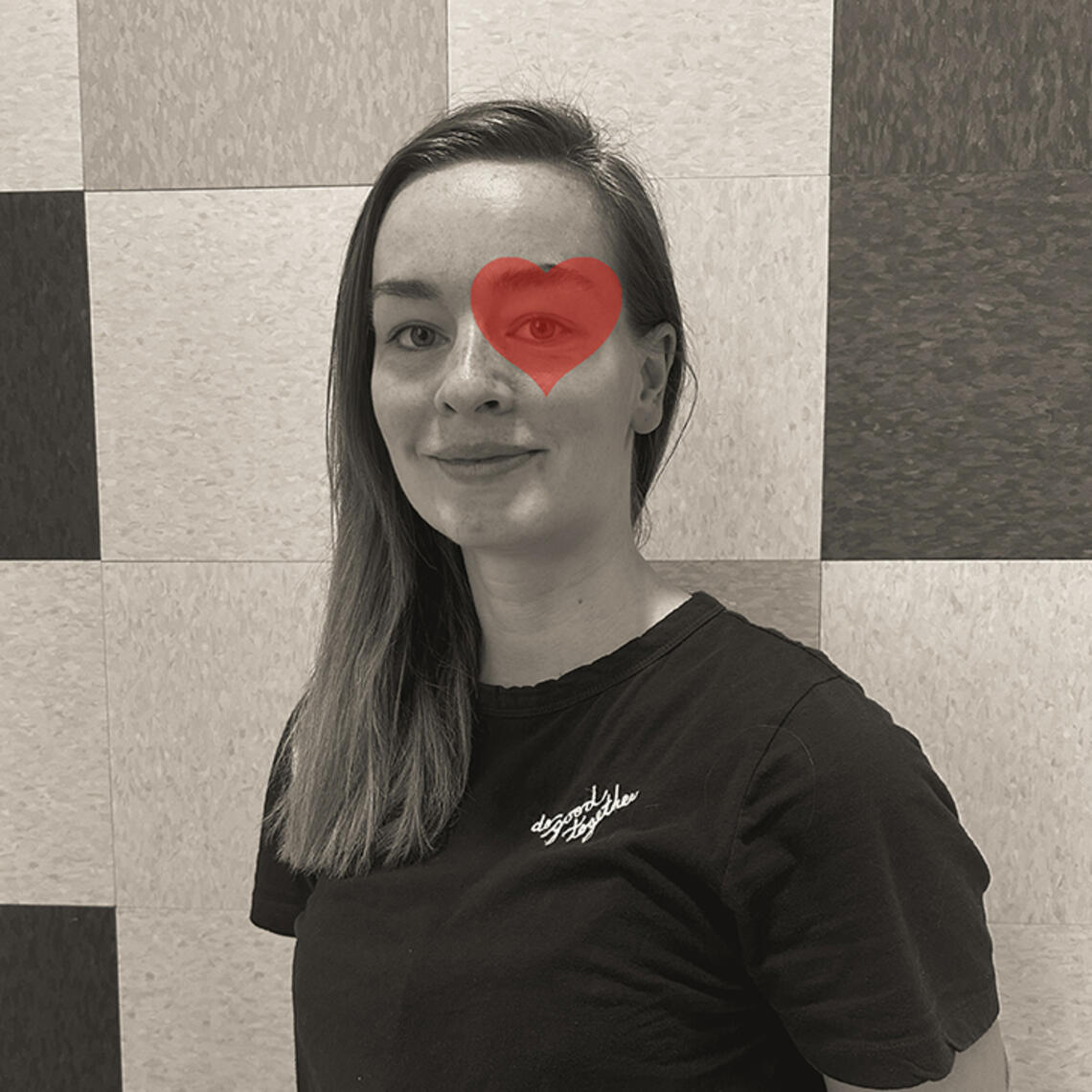 Rita (Margarita) Rebetskaya was born in Moscow. She completed her education at the dance academy affiliated with Igor Moiseev's Ballet, and at the age of 17, she joined the ballet company as a ballet artist. Rita toured extensively around the world with the Igor Moiseev Ballet during international tours, accumulating over 15 years of experience with the company. Furthermore, Rita holds a degree in theater studies from the Russian Academy of Theatre Arts (GITIS). In 2016, Rita founded the "InterAction" Inclusive Theatre Project, where, alongside her dedicated team, she produced performances featuring actors with Down syndrome. In 2021, Rita and her family relocated to Calgary, where she continued her career as a dancer, choreographer, and director. Currently, Rita is pursuing her MFA in an Interdisciplinary program, in the first year of her studies.
Piper is a university student in her fifth year, double majoring in Drama and Linguistics/Language with a specialization in Russian. She hopes to either work for NATO or work in the film industry. Despite being focused on her studies, she constantly dedicates herself to learning new mediums of acting. Her favourite is voice acting and she is dying to try motion-capture acting. Although usually an actor, Piper is super jazzed to be aiding in sound design for UCalgary's new Mainstage production. This production has been a great learning experience for applying her newfound passion for sound design. Outside of the theatre, Piper can be found watching cheesy movies or missing her cats.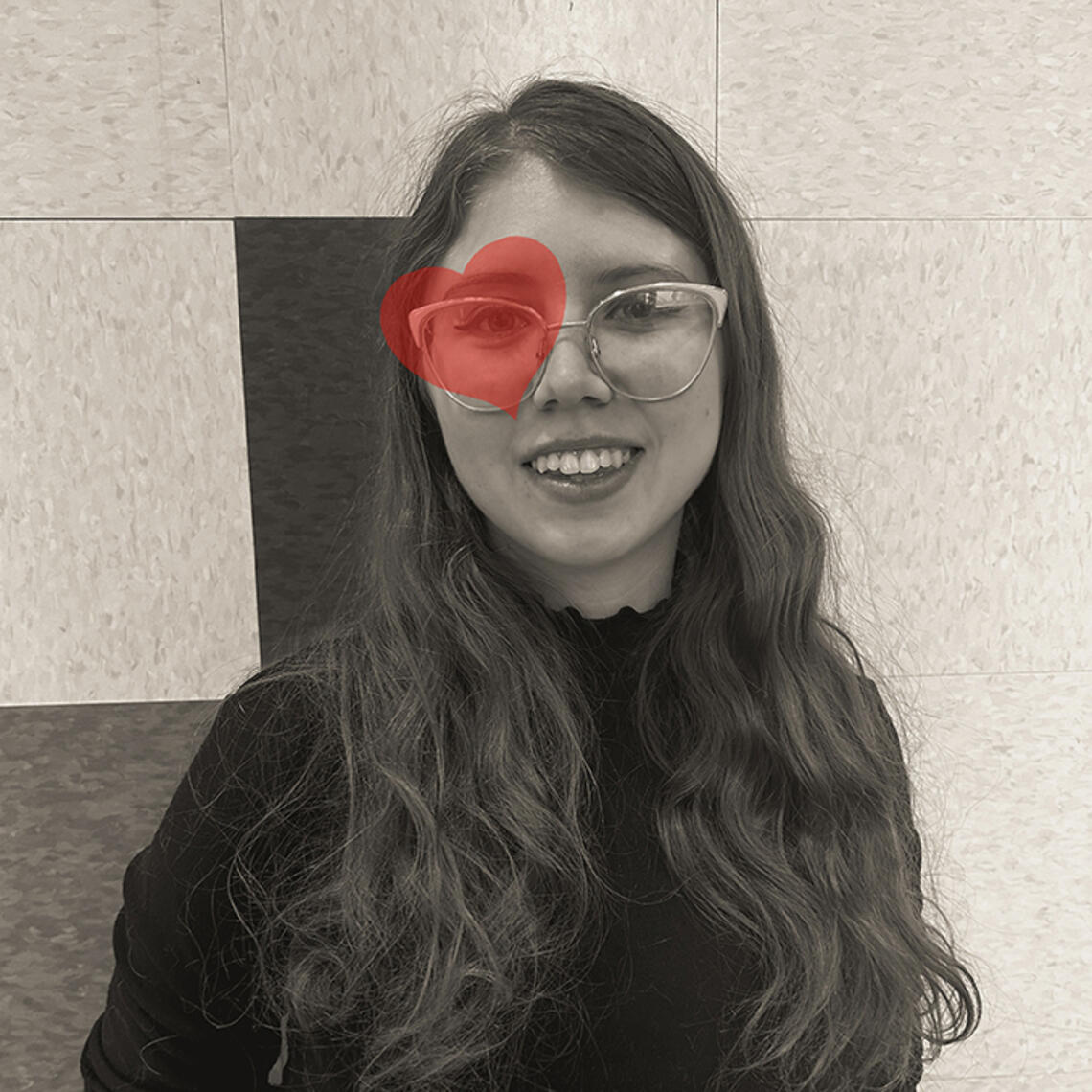 Alison Morasch ( She/Her) is a fourth year drama student with a focus on lighting and projection design. Having worked on a few shows at the University of Calgary so far, such as Much Ado about Nothing, and designing ND theatres A & B, she is beyond thrilled to be working in a design position with so many other talented students and some incredible mentors. As a senior design student, Alison finds great joy in the design process and seeing the application of what she has been learning in class. She hopes that this production will start to give her a taste of professional design, where she hopes to start finding her footing as a projection and light designer. She would like to give a big thanks to her mother for the encouragement and enthusiasm for pursuing her goals, her dad for his late-night pickups and support in her art, as well as her little brother for smiling and nodding when she starts talking about projects a little to loudly.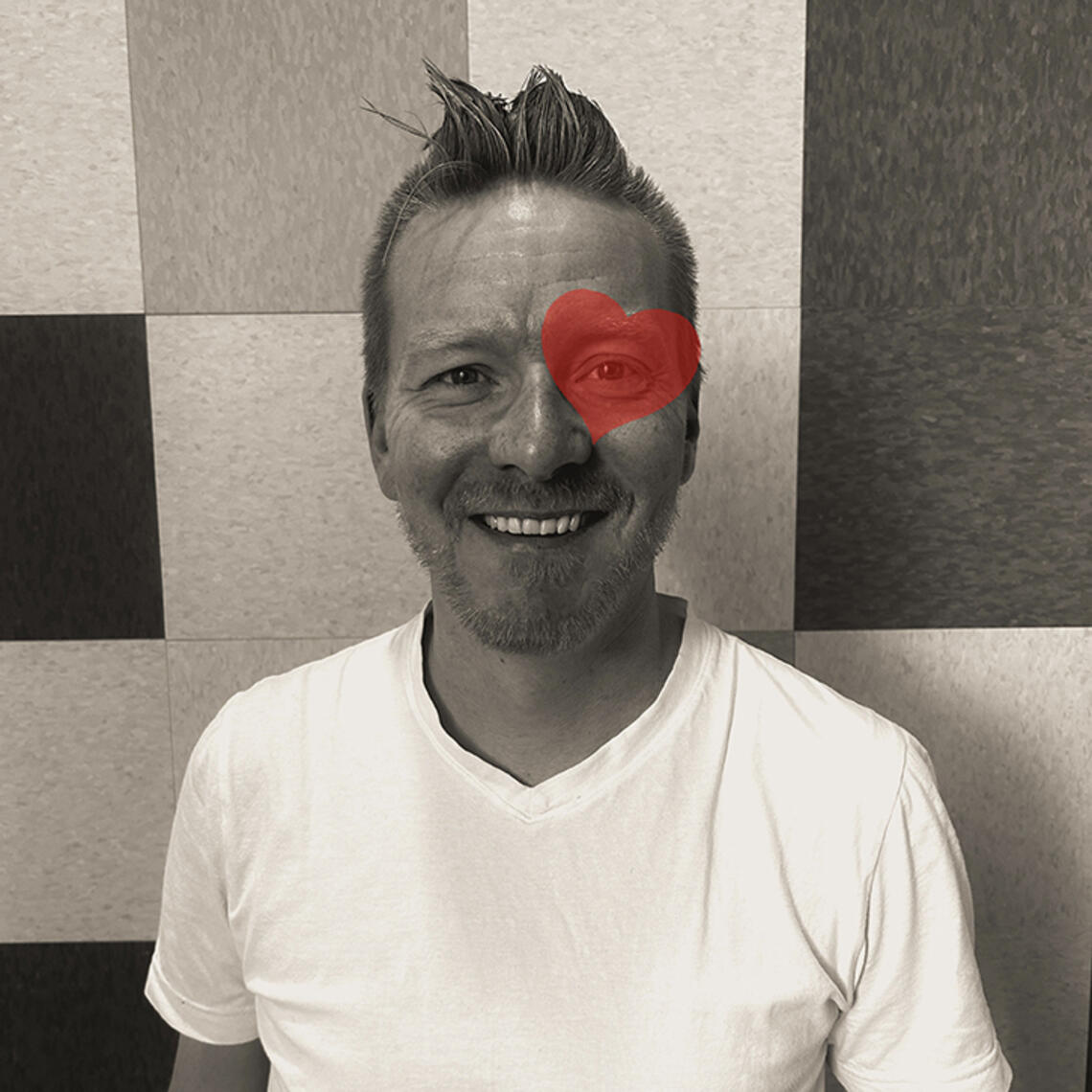 John (he/him) is a violence designer, director, and theatre arts educator based in Calgary/Mohkinstsis. He wears many hats as an artist, father, teacher, and community builder and hopes to give each their due attention. It is his great privilege to work with Steven again, doing his second production of Shakespeare In Love, and contributing to the success of the actors on stage. He is a sessional instructor at the University of Calgary, the owner/operator of Knight Fights, as well as a Certified Instructor and Fight Director with The Academy of Fight Directors Canada. He holds an MFA in Directing from the University of Calgary. With the School of Creative and Performing Arts: Hookman, A Monster Calls, This Is War, Fritters in Kandahar. Select credits: Little Women, Escape to Margaritaville (Theatre Calgary), Filumena, Carmen (Calgary Opera), Between Us (Handsome Alice), No One's Safe (Banff Centre), A Streetcar Named Desire, Wolf on the Ringstrasse (Spirit Fire Theatre), Julius Caesar, Much Ado About Nothing (The Shakespeare Company). Much love to Eva, always. 
Sabrena is an Afghan-Canadian artist in her 4th year of her BFA at the University of Calgary, with a focus in Stage Management and Technical Theatre. Sabrena is deeply passionate, supportive, is always willing to go above and beyond (and sometimes is insanely ambitious, but somehow manages to find her way through). Wherever Sabrena goes, you know that her bottomless bag of questions is always by her side, ready for anything and everything (what?). Sabrena has been and continues to be deeply inspired by the person she loves, whom encourages her to do better and be better, and she is beyond thankful for him. She is appreciative to have been able to Assistant Stage Manage Hookman (2022), Stage Manage Argonautika (2023), and to actively be a part of ND Student Theatre as its Co-Artistic Director (2023-2024). She is thankful for the continuous support from her family, friends, and mentors.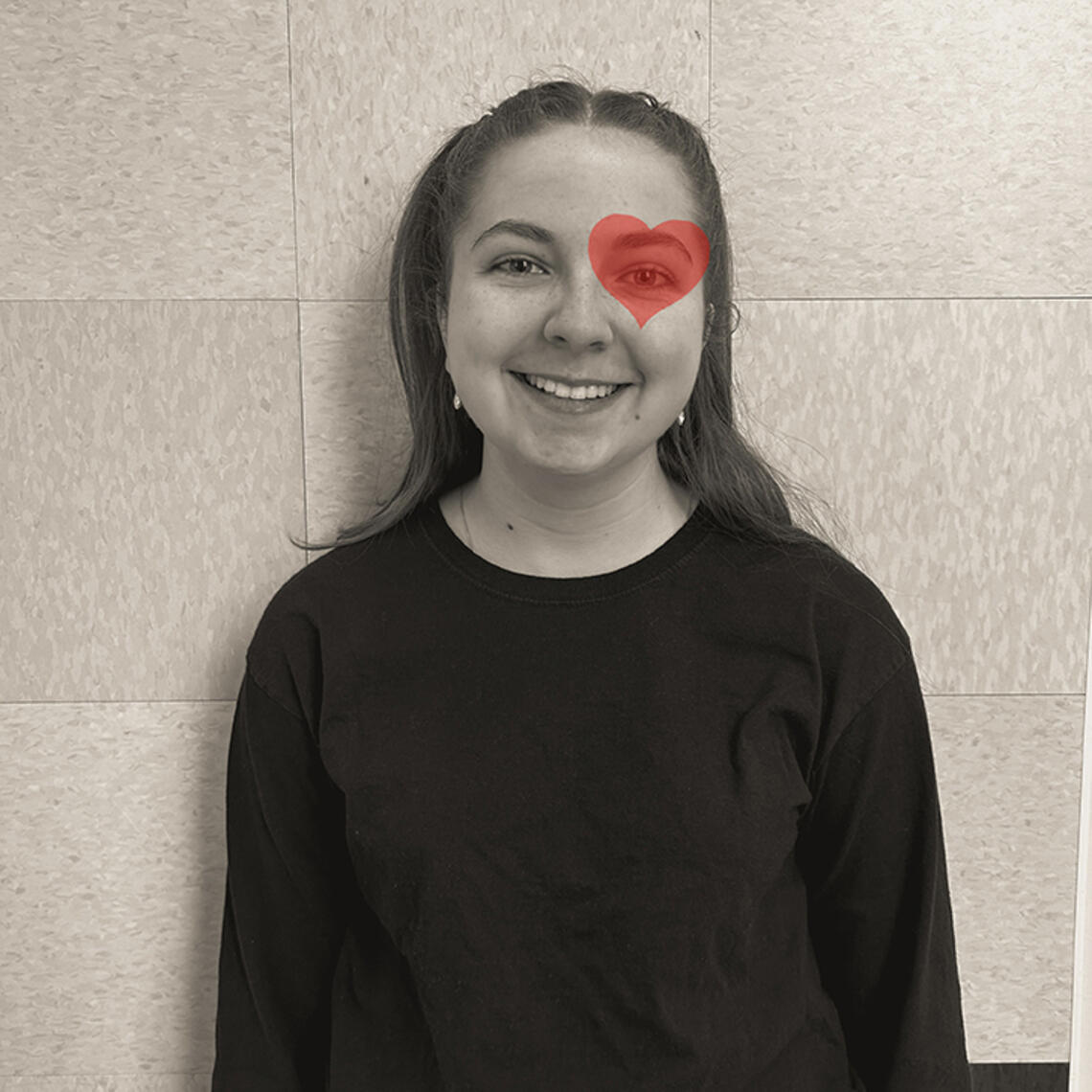 Elizabeth (she/her) is a fourth-year undergraduate student at the University of Calgary, completing her BFA Degree in Drama. Her most recent projects include the University of Calgary's productions of Argonautika and Much Ado About Nothing. Throughout her degree, Elizabeth has been exploring her love for both the performing and creative arts, whether she is performing onstage or working behind the scenes in an endless pile of paperwork, she finds herself feeling fulfilled and connected to the work and the people who surround her. When not working on a production, Elizabeth finds herself painting, drawing or having deep conversations with friends. She is super grateful for this opportunity to be apart of the Shakespeare In Love team and could not thank her family, cast and crew enough for their support!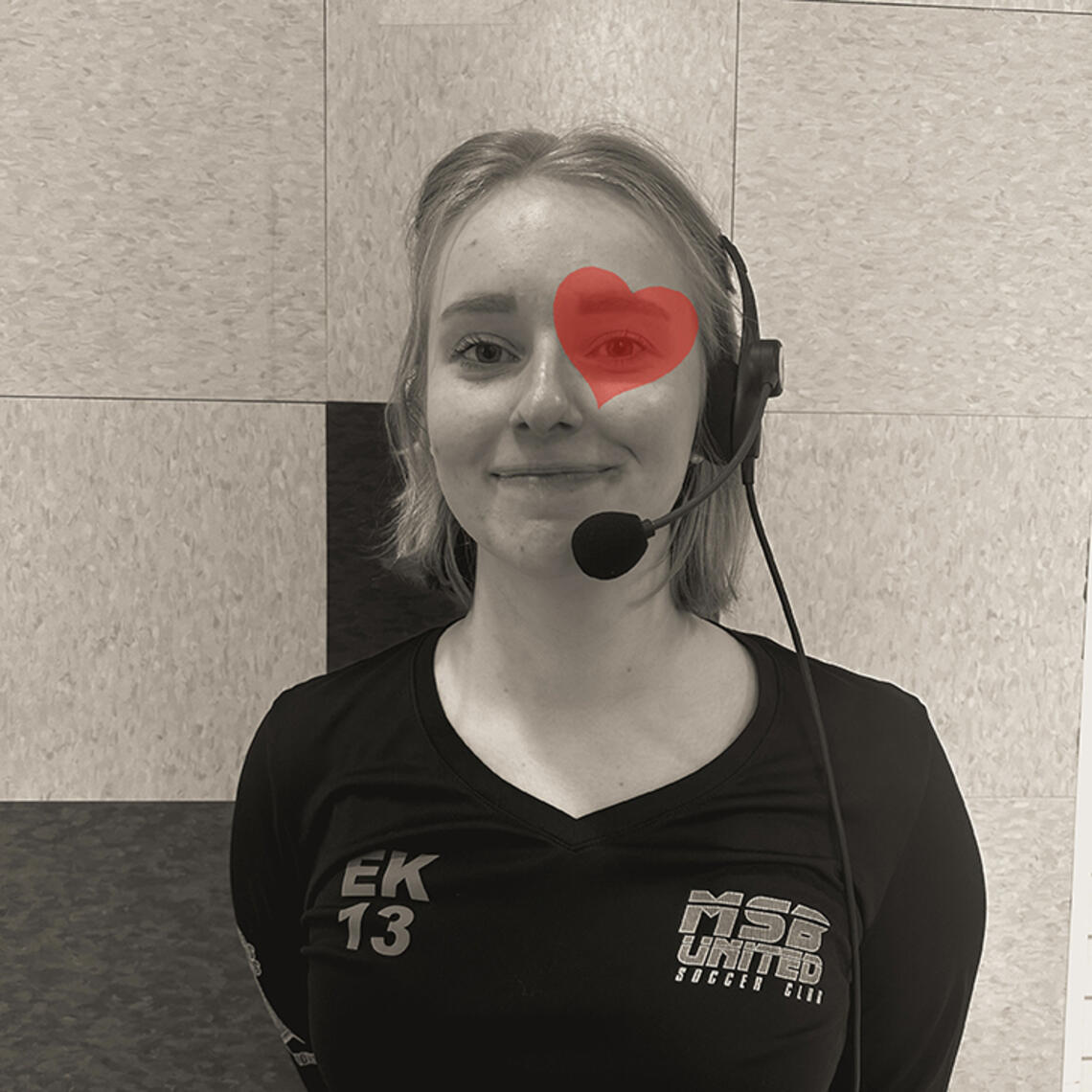 Emily Gillard (She/Her) is a third-year drama major. Her position on this project is the props assistant stage manager(ASM). She is looking forward to launching her career in the drama field. Her focus is on stage management and design. She has enjoyed gaining experience and confidence through this project. 
Staff

Director BRUCE BARTON
Associate Director ALLAN BELL
Dance Division Lead MELANIE KLOETZEL
Drama Division Lead CHRISTINE BRUBAKER
Music Division Lead JEREMY BROWN
Production Manager ANDREW NORTH
Performance and Artist Coordinator ALIDA LOWE
Communications and Marketing Advisor SATOKO (TOKIE) ONODA
Department Operations Manager MARY LOU MENDYK
Administrative Assistant ALEXANDRA LYONS
Academic Program Specialist ROSABEL CHOI
Academic Program Specialist CONSTANTINA CALDIS ROBERTS
Graduate Program Advisor ALISON SCHMAL

Drama Technical Staff

Technical Director TREVOR MCDONALD
Scenic Carpenter SCOTT FREEMAN
Properties Master CELINA BAHARALLY
Costume Supervisor ROBERT LAFLAMME
Interim Costume Supervisors ERIN HARRISON, GENEVIEVE SAVARD
Hair and Makeup Coordinator HEATHER CHRISTMAS, MC COLLEGE

Costume Workshop Student Assistants

Erin Mackey (lead), Jayke Chung, Katie Drysdale, Elizabeth Houghton, Justine Park, Lexi Plante, Andy Roy

Scenic Painting Students

Abigail Monarrez (lead), Uruba Alam, Claire Antoine, Arsalan Khaleel, Matthew Lane, Claude McCaffery, Megan O'Brien, Justine Park, Lexi Plante, Joseri Villarta

Additional Student Assistants and Practicums

Sunny Bao, Zechariah Barker, Josephine Dickau-Duguay, Emilie Field, Joy Idowu, Sarah Innes, Doriane Irakoze, Christopher Mosimann, Ryan Plante, Jacob Rehman, Miranda Reid, Mackenzie Rowsell, Gabriela Salguero-Palacino, Daniel Sanguinetti, Sabrena Shah Baigzada, Divya Singh, Laurel Spring, Lucas Tang, Veronique Tomlinson

Theatre Services

Venue & Client Relations Manager DAVID FRASER
Venue Business Administrator ABIR BACHIR
Booking Administrator CATHERINE ROULEAU
Front of House Manager KRISTINE ASTOP
Audio Technician ALEX BOHN
Lighting Technician JASON SCHWARZ
Scenic Carpenter SCOTT FREEMAN
Stage Technician IAN WILSON

 

Production Team

Drama Artistic Director and Producer CHRISTINE BRUBAKER

Dramaturgy by SAGE CANNON

Student Producers PINKY ARIDO.M., ABBY ROBBINS, ANTHONY TROTTA
Drama Practicum Supervisor CHRISTINE BRUBAKER

Fight Direction JOHN KNIGHT
Assistant Fight Directors JASON CABUENOS, ZAKK MACDONALD

Costume Supervisor - ROBERT LAFLAMME
Interim Costume Supervisor - CATHLEEN SIBRIZZI
Interim Costume Supervisor - ERIN LEBARON
Stitcher - HANNAH-LEE HARRIS
Stitcher - GENEVIEVE SAVARD
Costume Workshop Assistant - ERIN MACKEY
Lighting Board Operator LUCAS TANG
Sound Board Operator PIPER FLAVEL
Backstage Crew RYAN GRZELA, KYLE PACHECO, LOGAN SUNDQUIST
Dressers KATIE DRYSDALE, RAND KIJEWSKI, LEXI PLANTE
Poster Design
Egg Press Co.
The Old Trout Puppet Workshop for the creation of the dog puppet
Bard on the Beach Shakespeare Festival
Morpheus Theatre
Theatre Calgary
The Shakespeare Company
Jessica Reddon
Michelle Latta